Handicapping the News 11.09.12: Linda's Campaign, JBL Returns, Awesome Kong, More
November 9, 2012 | Posted by
Much like the northeastern part of the United States and the Republican party, this column has been cursed. My relatively new computer's ethernet port has been dying at random, so if any of my readers are technical geniuses and have a solution to this problem, feel free to drop me a line in the comments section, email, or on Twitter.
Advertising Space
This week has been full of good stuff from the 411 staff, as the 411 Hall of Fame has inducted a new class. The 411 Wrestling Hall of Fame can be found here along with this year's class. It's a remarkably strong group of inductees, with write ups that are just as strong. Except for the guy that wrote Shawn Michaels' induction blurb. Ignore him. What a hack.
I've started a podcast! The Casual Heroes Podcast can be found on this website, on Facebook, and on iTunes by searching for The Casual Heroes. It's me and one of my best friends talking about the NFL, movies, television shows, sports, and whatever else comes to mind. We're still ironing out the wrinkles, so give us a listen and offer honest feedback.
Finally, The United Wrestling Alliance will be running a show in Metuchen, NJ at the Sportsplex. You can find all the information about the show at that link. It's a benefit show to help those affected by Superstorm Sandy and the nor'easter that blew in behind it. If you're in the area, go check it out. Jay Lethal and Marty Jannetty are scheduled to be there, among others.
And now, headlines.
Dark Matches
11.02.12 Stevie Richards insinuates a weather machine conspiracy may have been responsible for Superstorm Sandy, and that he's going to get into politics. What are the odds…
He's angling for a guest spot on Jesse Ventura's Conspiracy Theory? 40 to 1
Stevie may have suffered a few undiagnosed concussions? 8 to 1
Stevie is convinced that COBRA's Weather Dominator from GI Joe is real? 3 to 2 (apparently)
Eric Young may be leaving TNA despite holding one half of the prestigious Knockouts Tag Team Titles. What are the odds…
EY's fishing show is offering him a nice alternative form of income? 3 to 1
EY's shelf life as a comedy wrestler has expired? 7 to 1
EY is ready to head to WWE and receive an unlikely push to the WWE Championship based on his gravelly voice, natural charisma, and failure to get over as a serious talent in TNA? 100 to 1
Jack Swagger rumored to be leaving WWE; Rumors that he's leaving for Mars yet unfounded.
The All American American and former World Heavyweight Champion was rumored to have asked for his release from the WWE this week. By who? Well, but none other than @CrankyVince on Twitter. It's stunning that a parody Twitter account has become one of the most reliable sources of "insider" news from WWE, but that's where we are in the business, I suppose. Swagger has been missing from WWE television for a while. It's easy to assume that he was removed to let fans get the sour taste of his recent booking out of their mouths and tweak his character to something a little more viable than "Tommy Rich 2k12". If you don't get that reference, I'm going to be very heavy handed here and explain it to you. Tommy Rich had a short run (4 days, which is somewhat shorter than Swagger's, but work with me here) as NWA World Heavyweight Champion. Once he lost the title, he never really got anywhere near it again. Eventually (years later, which is a lot longer than it took Swagger, but work with me here), he became a comedy character and jobber to the stars.
Swagger got booked into the ground, was handed a shovel, and kept going down from there. The only real fault that anyone should have with Swagger is his lack of mic skills. That's something that can improve somewhat with time and opportunities to use the mic. Ol' Jack hasn't been getting those, obviously. He's a physically gifted competitor with a pedigree in amateur wrestling that had no less than "Dr. Death" Steve Williams' blessing before Doc passed. WWE's failure to capitalize on a guy that they clearly tried to turn into Kurt Angle 2.0 (a mistake in itself) is mind boggling.
Swagger's wife came out the following day and said that he's staying put. I figure that's something like an owner saying that a coach's job is safe in professional sports, and means the exact opposite of what was said. So how's this going to play out for Swagger?
Swagger returns to WWE programming with a renewed push: 30 to 1
I don't like the odds for a successful return by The All American American. I can see him coming back and having a short push and quickly being forgotten again. WWE is focusing on tag teams, with rumored pushes coming for Kofi, The Miz, and Michael McGillicutty. Things are crowded and Swagger is damaged goods at this point.
Swagger returns and remains a "jobber to the stars": 8 to 1
Swagger's return likely wouldn't cause a great deal of excitement because they spent so long burying him. With new characters like Fandangoo set to arrive, they need someone to make them look credible. Why not a former World Heavyweight Champion before he leaves?
…and your NEW TNA World Heavyweight Champion: 3 to 2
Swagger would be good for TNA, and TNA would be good for Swagger. He could start with a clean slate. The opportunity is there to feud or team with Kurt Angle. He would be great in the ring with Rob Van Dam, Samoa Joe, Jeff Hardy, Robert Roode, James Storm, Bully Ray, and more. TNA rebooted Christian's career for him. Swagger should take the same opportunity.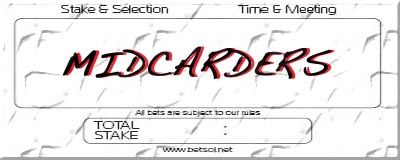 11.07.12 JBL returns to WWE commentary full time; rumors of helping WWE reorganize financially after Linda's Senatorial campaign yet unfounded
Word came down this week that Jerry Lawler wouldn't be the only person returning to WWE Commentary. JBL, off rave reviews from his fill in appearances, will be returning to the booth for Smackdown and pay per views. This is good news for everyone, because somehow John Bradshaw Layfield has become the best color man in the business. He's proven an ability to be entertaining, informative, and to get the performers in the ring over like nobody since Gorilla Monsoon. I'm not saying that JBL is as good as Gorilla, because to me Gorilla is the best of all time. I'm just saying he's the best since Gorilla. Don't go nuclear on me.
There's been talk that Jerry Lawler's "return" will actually be very short lived and that they'll run some sort of angle possibly involving CM Punk to let Lawler ride off into the sunset without resuming a full time schedule. While that's not quite a conspiracy theory on the level of Stevie Richards' weather machine, it's iffy at best. However, hiring Layfield back full time does mean that they've got a color man on standby and ready to go full time. They could certainly do a lot worse than JBL playing heel to Michael Cole's face/straight man routine. I'm not sure how long this will last, but I'll enjoy it while it does. What does the future hold for JBL?
A long term WWE announcing gig: 5 to 1
This depends entirely on how you define "long term", but I'll set it at over a year. I think JBL will stick around at least that long, but probably not another three or five years.
Lawler's seat on RAW: 12 to 1
I think Lawler actually is coming back for as long as his health allows. It's entirely possible to resume a normal and active life after a heart attack, and Lawler is a wrestling "lifer." I do think that if JBL is around when Lawler does retire, whenever that may be, the seat will be his. I just don't think that's going to be any time soon.
An in-ring return: 150 to 1
I've longed for a JBL face turn and final run in the ring, but that's probably not going to happen. He went out on his own terms and is comfortable with it. I can't help that I wanted to see a return of the badass Bradshaw who took offense to someone like Alberto Del Rio degrading America and/or stealing his entire routine, and delivered multiple Clothesline from Hells. Clotheslines from Hell? What's the proper grammar there?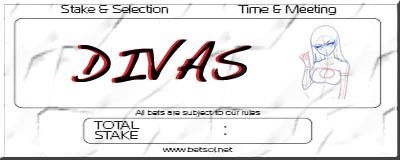 11.07.12 Kia Stevens returns to the ring; no, really
The artist formerly known as Kharma and once again known as Awesome Kong will be returning to the ring for FUW in St. Petersburg, Florida, where she will be teaming with Jazz to take on two women I've never heard of. Personally, I'm elated to hear that she's returning to the ring after her WWE release. Some people just aren't cut out for the WWE lifestyle for whatever reason. Maybe it's the travel, maybe it's the spotlight, maybe it's the ultra-competitive atmosphere. For whatever reason, Awesome Kong wasn't meant to be in WWE. That's a shame, because an Awesome Kong vs. Beth Phoenix match may have been the best women's match that we could hope to see in North America in 2012. Or even in 2013. The match is once again on the table with both women gone from WWE, but there's been no word on where Beth Phoenix is headed next.
Awesome Kong is one of the best talents in the history of women's wrestling, and has proven that she can get over without saying a word. At this point in her life, she's going to be a huge face when and where ever she shows up because her story has been so well publicized within the wrestling community. If TNA doesn't offer her a contract, they've officially lost their minds and I'll have given up all hope in them. Even Bruce Prichard has to understand what a great idea an Awesome Kong return would be. Imagine ODB introducing her as a replacement Knockouts Tag Team Title partner if Eric Young leaves. The roof would come off the Impact Zone…I think.
All we know for now is that she's gone from WWE and getting back in the ring. What else can we look for?
A successful independent run before retiring: 15 to 1
Awesome Kong will be a pretty significant draw on the indy scene, especially in Florida where people have had the chance to see her in person with TNA. It's entirely feasible to see her make spot appearances like this, spend some time in SHIMMER, maybe a Ring of Honor or PWG show or two, and then get out of the business with her mental health in tact.
A return to TNA: EVEN
I'll be stunned if this doesn't happen. There's just too much good that could come of it for it not to. A women's division featuring Kong, Gail Kim, Tara, ODB, Mickie James, and Brooke Tessmacher is a strong foundation.
A match with Beth Phoenix: 4 to 1
Kong and Beth should be TNA's next free agent acquisitions. Hype the return of Beth Phoenix and debut her in dominant fashion. Announce a Knockouts Gut Check and make it clear that they're going to wrestle Beth Phoenix. Use that to bring in Awesome Kong as a surprise. The women fight, Beth powders, and TNA has instantly set up a PPV quality match. If not in TNA, and on the indy scene, I'll buy the DVD of the show as soon as it's available. This match NEEDS to happen. I think both women understand that.
11.05.12 Scott Steiner files lawsuit against TNA; yells
Scott Steiner Maths
by ShinWesker
The Scott Steiner vs. TNA feud continued this week, as Scott Steiner filed a second lawsuit against TNA, claiming that he was injured when Jeff Hardy was allowed to wrestle while intoxicated. While this probably won't go anywhere, there are a lot of potential consequences if it does carry weight in court. Personally, I'd enjoy being there when Scott Steiner took the stand, hoping that he yelled impossibly loud and unintelligibly for the duration of his testimony. While that's only somewhat unlikely, it's become clear that despite what I thought months ago, this isn't a work. If it is, then TNA is going way above and beyond what's necessary to keep people guessing.
The logistics of the suit, for those that are unware to this point, are as follows. TNA sued Scott after Scott went on several rants on Twitter degrading the company in general and Eric Bischoff in particular. They claimed that he had breached his contract by speaking poorly of the company and owed them damages. Steiner then countersued by saying that TNA owed him money in the form of royalties that had yet gone unpaid, and that since he was no longer under contract to them he couldn't breach a contract. This week, he added another charge against the company, claiming that Jeff Hardy was under the influence of either drugs or alcohol during a match, which injured Steiner.
TNA has been building a fair amount of momentum lately. Aces and 8s has been a pretty solid storyline so far, with at least one more big turn coming before it ends. Steiner has pretty much faded from the spotlight, but probably wouldn't mind keeping his name out there for future opportunities at gainful employment. There's the potential for this case to seriously derail TNA's momentum, or to put the final nails in the coffin of Scott Steiner's career. While I hope that neither one of those things happen, somebody's going to lose here. Who's more likely to suffer?
TNA: 50 to 1
These days, winning legal battles usually comes down to who can afford the better lawyers. In this case, it's definitely TNA. With the financial resources of Panda Energy at their disposal in a pinch (despite reports that there's no funding going towards Dixie anymore), TNA can fight this battle for as long as necessary. It's going to make things very difficult for Steiner.
Scott Steiner: 5 to 1
Scott has been out of the spotlight long enough now to be little more than a curiosity when his name pops up in a headline. That's unfortunate, because Scott has long been one of my favorite performers. I know that's contrary to a lot of conventional wisdom these days, but promos like the one above make him impossible for me to hate. If he loses this court case, it'll be strike three. He's well past his prime, he's got a reputation for being hard to deal with, and it's likely going to put a huge dent in his finances.
Jeff Hardy: 10 to 1
If Steiner can prove – and it shouldn't be hard – that Hardy has been competing while under the influence and posing a risk to himself and others, I can see some serious consequences coming down on him. TNA may not have a choice but to move away from using him, no matter how much money he generates in merchandise sales.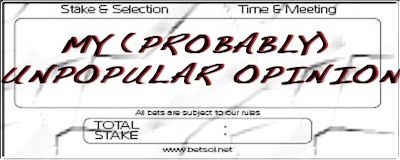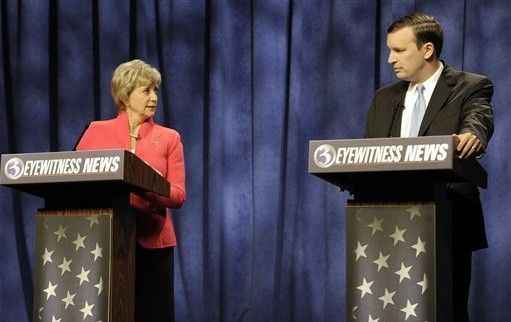 If you think what happened Tuesday means that the PG era is going to end anytime soon, you couldn't be more wrong.
The PG Era may well have begun because Linda McMahon was running for the office of United States Senator, but it's not going to die just because her campaign did. See, the PG Era is too profitable for WWE overall. The product of the late 1990's was an aberration. The focus of Vince McMahon's wrestling empire has always been children. Why? Because they're the ones that make money. They have none of their own, but they talk mom and dad into spending it by the fistful. Tickets, t-shirts, toys, DVD's, all sold primarily to children. Adult fans without children prefer to access pay per views online without paying. They'd rather sit around with friends and pick the show apart than sit in the 38th row. The t-shirts they wear tend to come from BarberShopWindow or similar places so that they can be snarky and cool (relatively speaking).
The PG Era has opened doors for WWE. It has allowed them to return to Saturday morning programming…with the caveat that there are no moves aimed at the head or neck. It's gotten them on to Ion Television, which is a family oriented network. It's opened the doors to more advertisers, which generate more revenue. If the PG Era was losing money for Vince, then it would have been shut down long ago. The fact is that it's an intelligent business move.
If you were holding out hope that Linda's defeat in the political realm would spark the beginning of a new Attitude Era, I'm sorry to disappoint you. That's not going to come around for a long while, if ever again.
That's it for me. I'll try to do better next time. You can message me on Twitter @GavinNapier411 if you want to tell me how much you love me or hate me, or just say hi. Odds are I'll be back next week.