News From Cook's Corner 05.29.12
May 29, 2012 | Posted by
Hi, hello & welcome to News From Cook's Corner! I'm Steve Cook, and I hope you all are having a fantastic week! I had a nice little three-day weekend including lots of birthday cake, beverages and not doing a whole heck of a lot except getting presents and writing about wrestling. It doesn't get much better than that here at the Corner. Even though there was a holiday weekend we've still got a lot of wrestling news to talk about. Chris Jericho got himself suspended, Brock Lesnar showed up at UFC 146 to meet with their management, TNA is suing WWE, Impact Wrestling is going live this week, and there's plenty of other stuff going on that probably won't get mentioned in this column. As a great man once said: It is what it is.
I hope everyone had a good Memorial Day, especially those of you out there that have had family members go to war and make the ultimate sacrifice for our country. I know that 411 has some readers in the US military, and we salute them for all that they do each & every day.
Next week will feature the 2012 411 Wrestling Hot 100! I'm still not as far along on it as I'd like to be, but we're going to publish it next week whether we're ready or not. Suggestions are still being taken as the last few slots are up for grabs & the order sure as heck isn't set in stone. It should be noted that current performance/appearance is an important factor. For example, MsChif is a pretty awesome wrestler and quite attractive in my opinion, but I'm not sure of what she's been doing over the past year. I got yelled at by Ryan Byers for voting for her in 411's Year-End Awards since she hadn't been all that active. If she isn't doing stuff on the regular I'm not sure I can rate her as highly as I usually do. I did see she was on an AAW show a couple of weeks ago, so that helps her cause.
These are the types of things I spend most of my time worrying about.
Lots of great comments last week! You guys definitely brought the insight & opinions, and it was fun for me to read.
So bear with me on this one as I'm talking more about his last run rather than this one since it is rather short and he really only worked with Punk for the title:
I actually think Chris Jericho is a hindrance to those he works with.
He takes such pride in doing jobs, that we almost go into every big match thinking him losing is a foregone conclusion.
He also creates a backlash against the guys that beat. Many fans get annoyed that he never wins and take it out on his opponent, saying he should not have won.
On the flip side, more people talk about Jericho and how wonderful he is, that he always puts the other guy over, instead of proclaiming the awesomeness of the guy he put over.
The problem is that he doesn't get anybody over. Sure, he puts guys over, but that's not getting them over.
I think if he really wants to pass the torch to the next generation, he should have great matches with guys, make them look like a million bucks, and then beat them. They still come out looking great. Then when guys do beat him it will mean that much more.
As it is, I compare him putting Evan Borne over on Raw to Hulk Hogan putting Kidman over on Nitro. Sure they put the young guys over, but they didn't get them over.
Anyway, that just my opinion and I could be wrong…but I don't think so. – Barry O
I wouldn't go so far as to say that Jericho is a hindrance. At the time he lost to Evan Bourne it seemed like the aerial artist could have been in line for bigger things. WWE didn't follow up on it, and then he failed a couple of wellness tests and vindicated WWE's decision to not push him too hard. You can't blame Jericho for these things. However, you're right about there being a backlash effect against some of the guys Jericho loses to. Sheamus is still getting flack from Internet fans that believe that Jericho was supposed to win the Royal Rumble until Triple H pushed his buddy into the role. I also agree with the predictability issues. Jericho got one vote in his matches in each of the last two editions of the 411 PPV Roundtable. He got a few votes in the WrestleMania Roundtable, but CM Punk still had the majority of 411 writers picking him. I figure if us 411 writers can figure it out, just about anybody can.
Just so I'm clear on this:
Hulk Hogan, Nash, etc were selfish bastards because they would come back and work on top, taking the main event paydays away from the young guys who work every event all year. But when Undertaker and Jericho do it, it's all happiness and sunshine.
Now picture this Wrestlemania scenario.
Nash comes back to do Hell in a Cell with HHH taking the 2nd/3rd main event, a spot/payday from one of the young guys, and 30 minutes of the show in a surprisingly good match. He immediately leaves with a huge payoff. Hogan comes back and challenges Punk for the WWE title taking the 2nd/3rd main event, a spot/payday from one of the young guys, and 25 minutes of the show in a good match that immediately is called a classic. Hogan continues the feud with Punk and even takes the main event of the next PPV and then leaves to tour with Metallica as their new bass player. Hogan and Nash would eat all kinds of shit.
So tell me again why some old guys like Taker and Jericho get, while others are always shit on?
I've never been a fan of Hogan or Taker, and I loved Nash in the 90's and Jericho in the 90's/early 2000's, but I just don't see any difference in their behavior late in their careers. And I don't buy the "winning" facor (besides Taker hasn't done a job in many years) because it's wrestling and wins/losses don't matter. In fact I'd defend all of them. Wrestling is a business and if somebody wants to pay them a shitload of money, they'd be dumb not to take it and ask for more. My issue is the inconsistency and hypocrisy of so many smart marks. – TKO5000
The difference between Undertaker/Jericho & Hogan/Nash is pretty simple…they can still put on good matches. That's always been more important to the types of fans that read websites like 411wrestling.com & comment on our articles. Drawing money and generating ratings/PPV buys are more important from a business perspective, but most wrestling fans care more about being entertained. The fact is that Undertaker still delivers whenever he's in the ring at WrestleMania & Jericho has good to great matches whenever he's around. Hogan shouldn't be in the ring due to his physical issues, and you can never be sure with Kevin Nash. If Hogan or Nash put on performances like they did in your scenario, they would likely be praised. But it's not going to happen.
It also bears mentioning that Hogan & Nash get at least part of the plan for killing off WCW from most people, and all of the politics surrounding that has stuck with them throughout the years. As far as I know, Undertaker & Jericho haven't killed any wrestling promotions. Yet.
The problem is, like every hit TV show, you have characters with storylines. These characters have back stories, origin stories, undergo development across the years, they interact with other characters positively and negatively….
Which "superstars" have as fleshed out a character as a Barney Stinson, a Hawkeye Pearce, a Jack Bauer, a Dexter etc etc… Only a few, the rest are merely recurring characters and that's the problem. We need to care about booing or cheering someone because if we're in some way emotionally attached everything else follows, and by everything else I mean money !
The Summer of Punk, Zack Ryder, Rock v Cena, HHH v Taker, HBK v Taker, all of these had storylines with characters we related to or with. Why should we give a fuck about a pirate ? Because it's an in joke ?
A season of 24 doesn't get turned around in a week they plan it and commit to that storyline and if they're smart they give themselves a view options to maneuver in different directions. Where are they going with Ryback, Clay, the other new "characters" on Smackdown… We don't know because there's no substance to these superstars and most importantly we've just not been made to care. Even if was a fucking Shampoo commercial we still were given a reason why wrestlers feuded. The WWE is so incredibly stale surely it wouldn't take a great deal to hash out some real life scenarios fit for WWE TV and put a wrestler in the correct character. I'm sure each of you could come up with some characters to either a rehash or something new…
A Beiber or a Kanye character, an IRS/Tax man rehash, an Internet nerd underdog, a special agent, a bodyguard, a super hero, a politician… Yes these have been done before but look at all the hate/fame figures in life at the moment and you have a bunch of people that rather tragically the audience can relate to… Just don't give them all to John Cena… All the PG era has given us is Pathetically Generic wrestlers… More characters please… – dj_bollocks
Hopefully the characters they're building in FCW will continue to develop in WWE. As far as pop culture characters go, they just repackaged Eddie & Vickie Guerrero's daughter into a Lady GaGa type character. Not the best way to capitalize off of somebody's family connections, but it worked out well for Goldust.
I'm with you on storylines sucking or being nonexistent and that WWE is impatient and undisciplined when it comes to crafting a story and sticking to it. But the character part I think you're off the mark. The last thing WWE needs it to re-hash old gimmicks as evidenced by Lord Tensai. JR has said time and again that Austin, Rock, Foley, HHH, were able to tap into aspects of their personality and amplify it. He believes wrestlers today just take what creative gives them. They need to take an active role in developing their character.
If anything, I think WWE needs to recruit. Back in the day, the Funks knew Stan Hansen from WTSU and recruited and broke him in. With the territories dead and buried, WWE needs to find real athletes that are at least 6ft 200lbs with personality. The problem with WWE is that the guys they have are fucking boring in real life and that translates on TV. – Walter Zubeck
The recruiting point is a great one. UFC just put on a PPV event featuring five heavyweight fights. Vince McMahon wishes that any of those guys had signed with WWE instead of getting into MMA.
You babies keep whining about Jericho not getting anyone over… he doesn't need to get anyone over! The best feud in the past 5 years in WWE was the Jericho/Michaels feud… and guess what? They were BOTH over! So who gives a god damn about getting people over when two great in-ring story tellers can captivate us for months on end. Enough with the bitching. – Bonerfied
So you're saying that people should live for the moment. Not a bad idea, but I don't blame people for worrying that there aren't guys to replace the Jerichos or Michaels of the world.
Of course they see something in Flair's daughter. She went to Appalachian State, that right there makes her something special. – G-Walla

I have a feeling that 411 readers in Michigan would disagree.
And now, the fake news!
Brock Lesnar may not be appearing on WWE television, but that's not stopping him from putting himself in front of large worldwide audiences. Lesnar was cage side for UFC 146 on Saturday night, which featured a heavyweight title fight between Junior dos Santos & Frank Mir. This of course started a new round of speculation about Lesnar's future MMA plans, and UFC President Dana White admitted during the post-fight press conference that they are open to having Lesnar back in the octagon. He said that Brock texted him a week ago saying that he wanted to go to the show and that he wanted to talk face to face. According to sources, the meeting did not go well. Considering Brock's medical issues & the fact that he's under contract with WWE, this doesn't come as much of a surprise.
What also isn't surprising is the fact that UFC would be interested in having Lesnar back. Despite his 5-3 record (which is a deceiving number because he didn't get the chance to beat on a bunch of tomato cans like many top-flight MMA fighters do early in their careers), no MMA fighter moves the needle like he does. His appearance on-screen at UFC 146 got one of the loudest reactions of the night at the Buffalo Wild Wings I was watching the show at. Granted, that reaction was largely negative, but it shows that the people haven't forgotten Brock and would still like to see him get his ass kicked. Brock was a huge draw for UFC during his time there, and if he's still able to get inside the cage and perform at a top level, he would be again. Part of it's his personality, and part of it is the fact that he's a pro wrestler competing in a real sport. Don't undersell the hatred for pro wrestling from a large segment of the MMA fan base.
(The reason I say that is I think WWE did, and now they're wondering why Brock isn't bringing MMA fans in droves to Raw. Many MMA fans are fans because it's real and they don't want to watch the "fake" stuff.)
WWE benefits from Brock attending a UFC show simply because it puts his name out there. Ten seconds of Brock Lesnar appearing on a UFC PPV does more for his reputation and public awareness than anything that's happened to him in WWE since his return. They can even use it to advance their current storyline that Brock's quit the company and doesn't plan on coming back. Honestly, WWE's probably better off using events that take place outside WWE for their storylines than they are coming up with stuff for Brock to do.
Chris Jericho was suspended for thirty days after an incident in Sao Paulo, Brazil where he kicked the Brazilian flag in an attempt to get some heat from the audience. It turns out that sort of thing is illegal in Brazil, and Jericho only avoided being arrested by apologizing for his actions to the crowd. Which kind of defeats the purpose of trying to get heat, but obviously this wasn't a well thought out action by Jericho. As you would expect, wrestlers have been supportive of Jericho. JBL spoke out in support of him, citing his goose-stepping in Germany as another example of good old fashioned cheap heat that didn't hurt anybody. WWE wrestlers were surprised that Jericho got suspended for doing something that people had been doing for decades. Hopefully in the future WWE's heels will be more informed of the laws of the countries they perform in.
It actually works out pretty well for all parties involved. Jericho's band Fozzy will be touring the UK on June 6-11 and he was going to need to take at least one episode of Raw off to do that. As for WWE, they get to lay the hammer down on one of their more high-profile wrestlers and take action against politically incorrect activity so they look like a company that won't put up with nonsense. These things are important when the wife of the owner is running for public office.
The real winner in all of this was The Miz, who replaced Jericho against CM Punk on subsequent South American cards. He was jobbing to Zack Ryder on the undercard, so that's definitely a step up.
Speaking of Linda McMahon running for public office, you can expect to see plenty of Stand Up For WWE propaganda over the next several months. WWE has already issued statements rebuking editorials printed in some Connecticut newspapers and has even threatened to sue the authors. They've yet to realize that all they accomplish with these methods is drawing attention to these small newspapers. Also, I'm not sure they realize that not all WWE fans can vote for Linda McMahon. At least not until she runs for President.
It's times like this I'm glad that nobody in WWE reads this column. If anybody there had access to my horrible ideas we'd all be in trouble.
The Rock posted on his Twitter that he will be returning to WWE at the beginning of 2013. Rock will be keeping himself busy for the rest of the year since he has three movies to shoot, but he says that he misses the electricity of WWE. Early 2013 is the perfect time for Rock to come back and get involved in something for WrestleMania 29, and ironically enough the release date of his GI Joe movie has been moved to WrestleMania weekend. Hopefully WWE won't use that as an excuse if the WM buyrate comes down a bit down from last year, though they wouldn't be the first company with three initials to say that nobody watched their show because of a movie. coughUFCAvengerscough
Sin Cara will be making his TV return this week on SmackDown. He's been out of action since suffering a patella tendon rupture at Survivor Series. Cara's first WWE stint was marred by a string of matches containing multiple botches & a failure of a Wellness test. Expectations for him were high, as he was the top wrestling star in Mexico and many expected him to follow in Rey Mysterio's footsteps as a hero for WWE's Hispanic fan base. His performance during his first stint has lowered those expectations, but he'll get another chance to show the WWE Universe why it was such a big deal that he came to WWE.
According to WWE advertising, Richie Steamboat will be making WWE house show appearances this weekend against Drew McIntyre. Steamboat of course is the son of the legendary Ricky "The Dragon" Steamboat and has some huge shoes to fill. Many who have seen him work say that he has the potential to do just that. Hopefully they're right!
WWE.com is making a ton of lists that people complain about. Now they know how we feel!
There was serious consideration given to putting the WWE title on Daniel Bryan at the Over the Limit show, but obviously things did not go in that direction. I'm enjoying Punk getting a long reign with the title, but if there was one person I'd want to see take it away it'd be D-Bry. I'm cool with them adding Kane to their feud as long as Kane doesn't end up winning the title.
Randy Orton tweeted that he will no longer being doing his punt, as its been banned by WWE for "concussional awareness". Maybe Kassius Ohno will be the only Superstar allowed to concuss people from now on.
Orton doesn't use the punt on a regular basis, but it was a nice move for him to tease every once in awhile to get a good reaction out of the crowd. I guess he can still do that as long as most people don't know it's been outlawed.
-ESPN's NBA coverage isn't the best ever, but at least ESPN3 lets me put Celtics/Heat on my computer while I watch Raw on the TV. Good times!
-Well, it's a long recap of last week. And then it's the Big Show.
-Big Show is not an entertainer, he's a giant! That's good, because this promo sure isn't entertaining anybody.
-I will give Show points for addressing the fact that Funkasaurus was dancing in the ring with kids a few minutes after he cried his eyes out. He also calls Cena out for acting like a jackass the week before his match with Big Johnny. The dude makes sense.
-Maybe the WWE Superstars should have actually done something about Big Show being fired instead of whining about it on Twitter.
-It's Ricardo! Oh, and Alberto's there too.
-So we had to sit through that Santino/Ricardo stuff all last week for a thirty second match? Oh, well at least Ricardo's yelling in Santino's face. So I guess there's that.
-I would say there's better things they could do with the US Champion than having him feud with somebody's ring announcer and lose matches in 30 seconds, but then I remembered Swagger's US title reign that was spent mostly on Superstars. I guess this is actually a step up.
-A-Ry goes from macking on Eve to getting his face smashed into a wall by Big Show. That's how most of my macking attempts end. OK, it's usually somebody other than Big Show smashing my face into the wall.
-How come Jack Swagger hasn't been added to Dolph Ziggler's Titantron video? It's not like Ziggler has singles matches anymore.
-I can't tell whether or not Jim Ross is joking about Vickie wearing one of Lawler's old shirts.
-R-Truth pins Swagger. Dolph insists he's better than this and leaves. I thought TNA was doing unscripted promos now.
-Funkasaurus wants him some of Big Show! Brodus badly needs some type of a feud, so this seems like a good idea to me.
-He also stole Alex Riley's catchphrase. Bad night to be A-Ry.
-John Cena vs. Big Show/Big Johnny & CM Punk vs. Daniel Bryan are being advertised for the July 30 Raw in Cincinnati. Punk vs. Bryan would be pretty awesome to see live. My column that week might be late.
-I hope that's the real cover for WWE '13! Big Johnny makes quite the cover boy. I think CM Punk disagrees, as he has a cover of his own.
-Punk's is a lot bigger. THAT'S WHAT SHE SAID
-And of course he goes there.
-Wait a minute, that video game isn't coming out until October 30? Good Lord! I haven't checked my Mayan calendar lately, but we might all be gone by then!
-And I guess there was a WWE Attitude sticker on it and peeps are going crazy on Twitter about it. It really doesn't take much to make us wrestling fans excited, does it? We go gaga over a sticker.
-Punk & Bryan are having a match. If I was worried about business I would complain about them wrestling on free TV. But damned if I don't enjoy it.
-I also enjoy AJ walking down to ringside.
-D-Bry pins Punk after Punk's head meets the exposed turnbuckle! Looks like somebody's earned himself another title shot!
-And a beating from Kane, apparently.
-Looks like we're heading for a triple threat. AJ would be well-advised not to turn to Kane after this CM Punk thing doesn't work out. Hooking up with Kane doesn't end well.
-Cody Rhodes joins Cole & Lawler to watch Christian vs. The Miz. He's still mad about not being champ.
-Miz puts up a better fight than Hunico did on Friday. So he's got that going for him.
-Johnny books Sheamus vs. Otunga. Teddy Long's anger over being forced to wear a dress is getting the slow build, but you know one of these days he's going to snap and it will be tremendous.
-Miz demands that his match with Christian be stricken from the record. What does it matter? He's on a 30-match losing streak!
-Randy Orton comes out and RKOs Miz. Is Miz leaving the company?
-Dolph Ziggler wants to be Randy Orton. If Vickie Guerrero finds crap in her bags next week I quit.
-John Cena does a Memorial Day voice-over. How come Sgt. Slaughter never does the voice-overs?
-About 20 minutes left for two matches. That would usually be cutting it close, but I don't expect Sheamus vs. Otunga or Show vs. Funkasaurus to go too long.
-I thought David Otunga was the worst wrestler ever when he was on NXT. He's stepped his game up a lot since then. Not saying he's going to be a super-worker or anything, but the guy deserves some props.
-Sheamus kicking him was pretty fun, though I've decided I don't like the "BROGUE BROGUE BROUGE" thing. Reminds me too much of "SPEAR SPEAR SPEAR".
-Big Show tries to make Brodus feel all embarrassed about the Funkasaurus stuff.
-Damn Brodus, it can't be that hard to get out of the way of Show charging down the ramp.
-The Funkateers look concerned as Brodus takes a whoopin' from Show.
-Kofi & R-Truth randomly run down, but they get smacked down. Then Show smacks down the announce table!
-Brodus says something non-PG as Show whacks him with the side of the announce table repeatedly.
-Big Show decimates Brodus Clay & the tag team champions. On the bright side, Brodus is still undefeated! And it's not like anybody except Larry Csonka cares about the tag team champions.
-So why wasn't Cena here this week anyway? I guess he took the week off to sell getting punched by Big Show.
-Happy Memorial Day, everybody! If you like Big Show this was definitely the Raw for you! Actually it's not like the show sucked or anything. I thought Show's opening promo eventually got good, there was Punk vs. Bryan, they seem to be doing something with Dolph Ziggler, and Cena not being around was kinda refreshing. Don't expect that to last.
-Big Show destroying people is fun as long as you don't think too much about how he's getting fed to Cena and this is his 3253463645785688th heel run.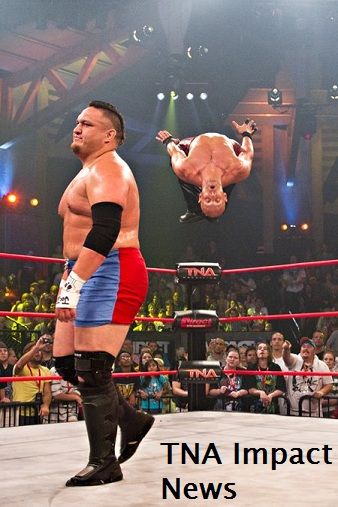 TNA has filed a lawsuit against WWE & Brian Wittenstein, a former employee of both companies. Wittenstein worked for TNA for several years before leaving in 2011, then began working for WWE in 2012 as an assistant for Michael Hayes. WWE fired Wittenstein pretty soon after they hired him, but not before Wittenstein shared information with people inside the company about when contracts of various people in TNA were expiring. WWE informed TNA of this, but TNA claims that they waited several weeks after firing Wittenstein to tell them, and they believe that WWE is now using the information to poach talent from their company. The lawsuit claims interference with existing contracts, conversion, breach of contract, civil conspiracy, unfair competition and violation of the Tennessee Uniform Trade Secrets Act. WWE's legal team claims that WWE did the right thing in firing Wittenstein & telling TNA about it, and sending back the information they were given. They claim that they did the right thing and have not used the information in an attempt to acquire any TNA talent. TNA claims they used it in talks with Ric Flair.
Brian Wittenstein's name rang a bell with me when I first heard about this story, and I thought it had something to do with the old Declaration of Independents website. The DOI had all the latest Northeast indy wrestling news and it specialized in sleazy rumors & dirt that usually wouldn't find its way onto sites like this one…partially because we weren't sure if the rumors were true and partially because nobody outside of the indy world cared about the people involved. The site closed down when the owner decided to run Women Superstars Uncensored. Ironically enough we have some WSU news to talk about later in the column.
Sure enough, my recollections of Wittenstein being featured on the site were accurate. Here's one article about his online dealings with lady wrestlers, and here's one about him being a liar & a con man. In fairness, if these articles are true (and I can't say with 100% certainty that they are) Weinstein wouldn't be the only pervert, liar or con man to be employed by both WWE & TNA. But if they are true, it shouldn't exactly come as a surprise that he'd be involved in the shady stuff that he's being accused of.
The promos on last week's Impact were unscripted and that's how they plan on doing promos going forward. This could be a bad idea considering that they're going live this summer and the wrestlers could end up screwing things up, but that could make the shows more interesting. It'll be worth keeping an eye on this because now we'll find out if wrestlers actually should be scripted or not.
TNA is doing a deal where people can vote for who will challenge Devon for the TV title on Impact. They're releasing the names of the options one by one, and people will be able to vote on Thursday. Monday they revealed that Rob Van Dam was the first choice. They might as well not even bother releasing the other names, RVD's gotta have the fan vote on lockdown.
Don West has given TNA his notice and will be leaving the company soon. West was a color commentator on TNA PPVs & television shows from their inception in 2002 until 2009, when he was put in charge of merchandise development. He was at TNA's live events selling merchandise and was credited with most of their success in that area. Merchandise sales are a large part of TNA's success in the house show market, and West had a lot to do with that. Before West was with TNA he was a host on the Shop at Home Network and gained a cult following there with his loud, energetic sales pitches. He's apparently moving on to become the General Manager of the Wenatchee Wild of the North American Hockey League. That's just far enough out there that I have no choice but to believe it.
Ric Flair still has no intention of returning to TNA. Some in the company are of the belief that Flair quit the company and TNA has tried to spin things by telling some of your higher-end dirt sheet websites about Flair's activities outside the ring. None of which come as a surprise to anybody remotely familiar with the life & times of Ric Flair. Flair not paying a bar tab or getting kicked out of a bar seems like stuff he would do, right? Wouldn't you be more surprised if he didn't? Flair is said to be doing better financially now that he's signed a deal with Coca-Cola to promote an energy booster. Apparently this is actually a thing:
For the record, I'd like to put the woooooo in the girl at the :14 mark's woooooo. HEY NOW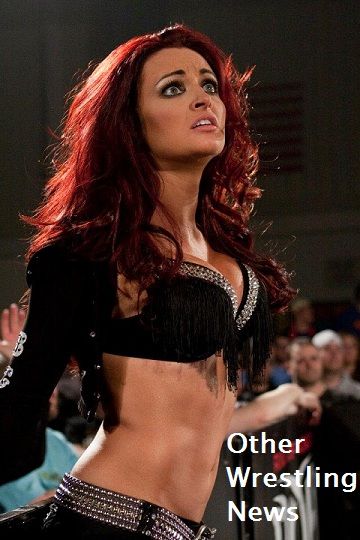 Guy LaRose, the man who wrestled as Hans Schmidt and was one of the top heels in the days of early televised wrestling, passed away on Saturday at the age of 87. LaRose hailed from Quebec and wrestled in the amateur ranks before breaking into professional wrestling in 1949. It was pretty good timing for LaRose, as wrestling was about to become one of the staples of early television. Paul Bowser, a wrestling promoter in the Boston area, thought that LaRose looked German and gave him the character of Hans Schmidt. Schmidt played up his German heritage to get heat from wrestling audiences that still had ill will towards Germany after World War II. Later German heels would use Nazi iconography to get heat, but Schmidt never took it that far. I don't know whether or not he stomped on any flags, but I do know that he was one of the first anti-American foreign heels to enrage crowds, and he wrestled many of wrestling's top stars, including Lou Thesz, Bruno Sammartino, Verne Gagne & Buddy Rodgers. Chicago, Toronto & Milwaukee were where he was most notorious. He would finish off his opponents with a backbreaker or a piledriver and was considered one of the stiffer workers of his era, especially with his kicks & stomps.
WSU's Uncensored Rumble V iPPV will be their last show under their current ownership. Promoter Sean McCaffery is leaving the wrestling business to address medical issues and focus on his other ventures. The current plan is to sell the company, but…well, I'll let Mr. McCaffery explain it himself:
The real deal we had fell through when the buyer couldn't produce the money. However, someone real, as well as an A-list indy company (isn't that an oxymoron, A-list indy?) have made serious offers, but they feel the wishy-washyness of these last few weeks have hurt the company value. They want to see how 6/16 does. All we have to do is have 750 people total watching this show, which is a realistic number to hit with iPPV sales. If we can show that number, the deal will be made and WSU will continue under new management, and by people who will run it the right way. After all, they want proof to see this company is still viable, so they are legit, and not just a wide-eyed dreamer.
So we got 3 weeks now to promote the hell out of this show. Buy the iPPV. Come down. Do what you can if you want to see WSU continue.
Yeah, it sounds a lot like other indy promoters that beg you to buy stuff or else they go out of business forever. It also sounds a lot like the people McCaffery used to skewer on the DOI. I dunno, I think I believe him, but then again I may be biased because they booked Terra Calaway on this show. I think if you're a women's wrestling fan it's probably worth the risk of being had in order to ensure the continuation of a company that gives a lot of talented women a place to work where they can be the focus of the show. I do know that some of you watch WSU because of all the crap I got last year for not ranking some of their women higher in the Hot 100. So here's hoping they have a good show & somebody buys the company!
Facebook: facebook.com/scook411
Twitter: @OchoSports
The 411 on Wrestling returned last Friday night to talk about eight things that Larry Csonka has gotten horribly wrong over the last eight years, share some memories of Owen Hart & preview the CHIKARA iPPV coming up this weekend! Lots of stuff going on with Larry's podcasting network…he interviewed Mike Quackenbush on Monday, will interview Mixed Martial Archie on Tuesday or Wednesday, and he & Andy Critchell will be doing a post-Impact edition of the 411 on Wrestling this Thursday night!
Larry has also been kind enough to host The Ocho on his Csonka Podcasting Network! The show will be available on Offtheteam.com Friday mornings, but if you're an iTunes or Blogtalk Radio type of person, you can access it Saturday mornings via Larry's podcast page. Trent Howell & I will talk sports each & every week on The Ocho, and if you want to hear two guys that are almost sports analysts talking baseball, basketball, football, hockey and any other sport under the sun, you should check it out! We're happy to be part of Larry's family of podcasts, which includes Jeremy Lambert's Thoughts From The Man Cave. Good times.
Don't forget to listen to The Greg DeMarco Show tonight at 10:30! They'll be celebrating their one year anniversary and wishing Buggy Nova a fond farewell as she moves on to bigger & better things.
Larry ranks the 10 worst & 10 best things TNA has done over the past ten years. Few people are more qualified to write such lists and there isn't a whole lot there to disagree with, at least from where I sit.
Rutherford talks about the sanity of Vince McMahon, or lack thereof.
Sarnecky casts the next SmackDown Six. It's a shame that one of the guys in the previous SmackDown Six had to go all insane, as it would have been nice to have some of those matches on WWE compliation DVDs.
Byers ranks the top eight one-word catchphrases. The commenters wondered where Ric Flair's "Wooooo" was…I don't think "Wooooo" is a word. "Woo" is a word, but that's not what Flair was saying. Then again, I don't think "Huss" or "Hock-Pthtoo" are words either.
Triumvirate of Truth brings the truthiness.
Well, that's all we have time for this week! Nick Marsico will be in tomorrow with the Wed Wi, and I'll be back next week with more News From Cook's Corner! Including the 2012 411 Wrestling Hot 100! Until then…
NULL