News From Cook's Corner 06.26.12
June 26, 2012 | Posted by
Hi, hello & welcome to News From Cook's Corner! I'm Steve Cook, and I need to start this week's column with an apology. I did it on Friday night too, but just in case you missed it I want to sincerely apologize to the fans of the Oklahoma City Thunder. They were doing just fine in Game 1 of the NBA Finals, but Jeremy Lambert & I just had to go and do a podcast about how great they were and how they would surely win the NBA Finals. So of course they ended up losing four straight. It's been a rough year for me & sports predictions…the only champion I think I've gotten right so far is the Kentucky Wildcats in men's college basketball. And that was a failed attempt at a jinx!
It's been a pretty special week for some women that have a connection with 411, and we're coming up on a special couple of days for some other wonderful ladies. 411 favorite Terra Calaway is celebrating her birthday Tuesday, while my grandmother celebrates hers on Wednesday. Both of these women have contributed a lot to this column…Terra did an interview with us almost a year ago, and if my grandmother hadn't given birth to my mother there wouldn't be a News From Cook's Corner. Don't hold that against her! A true gentleman never gives out a woman's age in public, so I'll just say that Terra & Grandma are separated by one day less than sixty-nine years in age. That's a lot.
Before I start with all the wrestling news stuff and the usual nonsense that permeates this column, I would like you to click onto Impact Wrestling's GutCheck Poll. OK, so last month's poll didn't seem to have much of an impact (pun totally intended) on their decision. But I still encourage you to click onto the poll and vote for somebody that we've all gotten to know and appreciate over the last few months: Taeler Hendrix. I got the opportunity to write about Taeler's Gut Check performance in the latest edition of the Wrestling 5 & 1, so make sure you check that out if you haven't already. There is one more piece of business involving her appearance on the show that I need to talk about, and we'll get to that a little bit later.
Wow, look at all that women's wrestling coverage. Thank goodness we have such a well respected writer like yourself who respects them enough to show them attention year round! – Guest#5988
Obviously he's being sarcastic with the "well respected" bit, but I think he's stumbled into something that's actually a legitimate criticism. (See, I engage with legit criticism!) I talk about women's wrestling in the column when I get the chance, but I can always do more. There's a few women's stories in the column this week, but on weeks where there's not much to be found on the newswire maybe I can figure out a way to work some more coverage into the column. I'll think of something.
Of course, this will enrage the he-man woman hating section of the readership. You can't please everybody. I'd settle for pleasing somebody.
Maybe 411 should establish some ground rules for leaving comments:
1) If your comment reads: TNA sucks and WWE rules, WWE sucks and TNA, or any similar variation, please don't bother.
2) If your comment is filled with overwrought and unjustifiable anger, please don't bother.
3) If the whole point of your comment is to call everybody except those who agree with you "a mark", please don't bother.
4) If you comment is to express outrage that wrestler A was ranked higher than wrestler B or somebody likes a match/wrestler that you don't, please don't bother.
5) If you're incapable of disagreeing with somebody without being (a) angry, (b) offended, or (c) incapable of reading and understanding that which you are disagreeing with, please don't bother.
We could call this the "Five Commandments for Commenting at 411mania". – Brian from Cincy
Add 2 more:
If you get worked up over the criteria to a ranking of women wrestlers, please don't comment.
If you are still harping about Wes Kirk, please don't comment. – Guest#5685
Leave it to a Cincinnatian to bring some common sense to the proceedings. Listen, I don't like banging on the people that comment on the columns. I appreciate everybody that clicks on this thing & reads it or just looks at the pictures whether they comment or not, and the fact that people even take time to comment on it is pretty cool, even if sometimes it's the same thing every week, or it's personal attacks, or whatever. I know I'm going to make the anti-Cook faction mad by saying this…but it is what it is.
And hell, it's not like I've never gone off on somebody. That happens about once a day!
Hey, at least Votto is going to win his 2nd MVP, not all is bad. – MR. Reds
You know what's amazing? During the off-season I almost talked myself into thinking it'd be ok if they traded Votto for financial reasons. They had Yonder Alonso, right? Well, they did until they traded him and a few other people for Mat Latos…yeah. Anyway, Joey Votto's worth everything he's going to get paid the next forty-six years by the Cincinnati Reds. Probably more. If the Reds end up winning the division there's no question he wins the MVP, and even if they don't he has a really good chance. For the next seven to eight years.
I can't understand your statement about there being no competition for Layla and then pining for the return of Kharma. If there's no competiton for Layla then there is certainly no competition for Kharma. After a feud with Beth they have nothing. I'd give you Nattie if Vince didn't hate the Hart family so you know Kharma is just gonna kill that bitch dead. Then what? A crazy AJ vs Kharma feud has potential but once they get in the ring together AJ is gonna be featured in "100 Hottest Spots on the Mat"
I want to see Kharma back too but I don't know where they are going to go with her. I guess she'll be wrestling men sooner rather than later. – Andre the Midget
You make a good point. That's probably why WWE Creative can't figure out what to do with Kharma. Once you have her run through all the Divas, where do you go? Can you book her without killing off the rest of the division or making her look silly with too many losses to inferior opponents? Giants & monsters were much easier to book in the territory days. Andre the Giant would travel from territory to territory and do big business everywhere on a short-term business, then leave before he could kill an entire roster or diminish his appeal with too many losses. He was the ultimate special attraction.
The best idea may be to build up the other Divas first, that way people might be interested when Kharma comes back and kills them. At this point, most of the ones on the main roster have about as much believability against Kharma and connection with the crowd as Ryback's jobbers.
Speaking of the Ryback…
I really hope the stuff about people not wanting to work with Ryback is just a work.
I'm not a big fan of Ryback as I see him as just a little too close to Goldberg, but he does have some things going for him. He legitimately looks like he could beat the shit out of your Average Joe, something that is lacking in a lot of Superstars today, and what he does in the ring looks real.
Maybe I'm alone, but that's what I need to suspend my disbelief.
Stan Hansen, Animal, Hawk, Terry Funk, Mick Foley, Rick Steiner, Scott Steiner, and Steve Williams are just a few names off the top of my head who were considered stiff by their peers…and nobody ever refused to work with them.
Despite what WWE wants people to believe it's still wrestling and not sports entertainment. It sure as shit isn't ballet. Now if Ryback is sloppy and doesn't protect guys like Warrior used to be, then his colleagues have a legit grip, but if they're just pissy because he lays his shots in, then they should quit.
This goes back to WWE needing to recruit more big, tough, legitimate athletes to replace all the sports entertainers. I'd rather see a clothesline take a dude's head off, than yet another twirling, sommersault, handstand, elbow that misses by a foot. – King Tonga
I'm sure somebody was complaining about working with stiff wrestlers back in the day. I'm convinced that the Road Warriors would have had the same stuff written online about them that Ryback gets now if there was an Internet Wrestling Community back then. That being said, wrestling could always use some more tough guys.
If I was a starry eyed optimist, I might entertain a hope that seeing one of his indy faves go into TNA would mitigate some of Cook's anti-TNA bias. You know, make his columns readable for someone who doesn't think hating on TNA is a mark of coolness. But I'm not that foolish. I still won't be clicking on any of his columns. Any more than I would one by Byers. – the ghost of Buddy Rogers
Hating on TNA is not something I do out of any sense of wanting to be trendy. I base my wrestling opinions on whether I like things or I don't. Labels don't matter. If Taeler gets the contract, I will be more excited about watching the show. No doubt about it. I'll still criticize the promotion when events warrant, but if they do things worthy of praise we cover that too.
Now if she doesn't get the conract…well I'll just say that the ghost darn sure won't want to click on this column anytime soon. I must say I'm disappointed that one of my favorite old-time wrestlers doesn't think much of me.
Just so you know, so it's set in stone,
Kid Rock don't come from where I come from:
Yeah, it's true, he's a Yank, he ain't no son of Hank:
If you even thought so, god-damn, you're fucking dumb – Hank III
Not Everyone Likes Us. Ain't that the truth. And now, the fake news!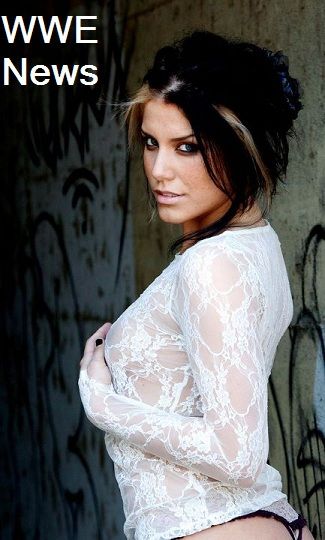 Expect John Cena to return to the WWE Title picture soon. Current plans are for him to wrestle CM Punk at SummerSlam as a co-main event along with the Triple H vs. Brock Lesnar match. I think this is a good idea, as it'll raise the WWE Championship to a main event position and put real doubt in fans' minds of whether or not CM Punk will retain the title. He's been a pretty heavy favorite recently. Sure, we all love Daniel Bryan and would love for him to become WWE Champion, but he's not the threat to Punk that Cena is. Neither is Kane. You saw what Cena did to him, right?
The annual story that Vince McMahon only wants to sign young wrestlers that are above 6'2″ & 240 lbs. is making the rounds again. I dunno, we all know Vince loves his superstars big, but what happened to the rumor that they were looking for people for a cruiserweight show? Wasn't Amazing Red getting a tryout before No Way Out? He sure as hell doesn't meet those requirements. I wouldn't get too worked up about this one.
Randy Orton & Rey Mysterio are both expected to receive big pushes upon their returns from their Wellness suspensions. This shouldn't come as a surprise to anybody that's been watching WWE long enough. Whether or not certain people backstage like them, Rey & Randy each have a connection with the audience that warrants them being featured in significant roles.
Michael Hayes has replaced John Laurinaitis as the matchmaker for live event shows. WWE wants their house shows to more reflect the television shows, so having somebody that's actually part of the creative team booking the shows seems like a decent idea. Big Johnny's responsibilities on & off-screen have been diminishing lately, which has led some to wonder what exactly his future with the company is.
Various sources are reporting that Metallica could be performing at SummerSlam. WWE used the band's "The Memory Remains" as one of the themes for WrestleMania and has been promoting the band's Orion Music Festival, which took place this past weekend in Atlantic City, New Jersey. I am typically not a fan of the music acts that WWE brings into Wrestle Mania & SummerSlam, but I would be all about a Metallica 15 minute interlude. Heck, that might be my highlight of the show depending what else is booked! Looking at Metallica's tour dates, August 19 is indeed open. They'll be in Edmonton, Alberta on August 17 & 18, and in Vancouver, British Columbia on August 24 & 25. Nothing is set in stone, but I would be pumped about this. Almost as pumped as Greg was about the next story.
FCW's newest developmental diva appeared on 411 podcasts for a year as Buggy Nova. We're not sure what she'll be in FCW yet…they're calling her Natalie for now, but that's expected to change soon. Buggy has been wrestling in the Southern California area since 2009, and she had tryouts with WWE back in January & February, including appearing in a Kmart commercial with Sheamus & Lizzy Valentine. They obviously liked what they saw, and Buggy is now down in Florida with from what I've seen is a pretty impressive crop of future divas. I've especially dug what I've seen from Audrey Marie, Paige & Sofia Cortez. They're all going to be competing for spots in WWE, and I'm sure the competition will help Buggy raise her game up to achieve her goal of being the f***ing king of the world.
Hey, don't ask me. That's what her entrance music said.
Maria Menounos did an interview where she said she wants to come back to WWE & have a singles match with Beth Phoenix. This is good news on two fronts: Maria has been impressive in her matches so far and cares about putting on a good show, and Beth will likely get a bit of a push before it so Maria beating her will be impressive.
WWE Main Event will be debuting on Ion Television on October 3, and will air every Wednesday at 8 PM. Here's a press release!
WWE (NYSE: WWE) and ION Television today announced a new weekly one-hour original series airing on Wednesday nights at 8/7C. WWE Main Event will debut on October 3, 2012, and feature WWE Superstars and Divas from the rosters of Monday Night Raw and Friday Night SmackDown. The new show will be available in 100 million U.S. television households on ION Television, a top-rated general entertainment network that features a broad mix of critically acclaimed series, movies and original programming.
"ION Television is delighted to begin a new partnership with such a successful and well-recognized franchise as WWE," said Brandon Burgess, CEO, ION Media Networks. "As a general entertainment network with a solid foundation, WWE Main Event is a great addition to our lineup that features something for everyone. We look forward to introducing our ION audience to all of the excitement and drama WWE has to offer as well as welcoming a passionate new fan base to the network."
"WWE looks forward to this new partnership with ION Television," said Vince McMahon, WWE Chairman and CEO. "We are excited about producing this new television show, WWE Main Event, and bringing our fans to ION Television every Wednesday."
WWE Main Event will feature in-ring action and fit seamlessly in storylines from Monday Night Raw and Friday Night SmackDown, making Wednesday night appointment viewing for fans. The new series will offer a big arena experience with live audiences like current WWE weekly programs.
Was I the only one that had flashbacks to this while reading that press release?
WGN America and World Wrestling Entertainment® (NYSE: WWE) enter the ring with a new television partnership. WWE Superstars, a first-run, original program, will air exclusively on WGN America, Tribune Broadcasting's national Superstation.
The action-packed WWE Superstars, part of a new multi-year agreement with WGN America, will be produced by WWE and will feature Superstars and Divas from the entire WWE roster. The hour-long weekly program, scheduled to debut in April 2009, will provide WGN America viewers the chance to see Superstars and Divas from all three WWE franchises in one program.
WWE Superstars is scheduled to air on Thursday nights at 8 and 11 p.m. ET, with an additional run on the weekend.
"WWE is one of the great American brands on television and we are thrilled to announce our partnership. The addition of WWE Superstars to WGN America's lineup signals our intention to add more tent-pole programs to our network brand strategy. Going forward, we will play to win," said Ed Wilson, Tribune Company's Chief Revenue Officer and Tribune Broadcasting President.
"WWE programming has a tremendous track record of consistently delivering a diverse and advertiser friendly audience. We fully anticipate that WWE Superstars will be a ratings winner for WGN America," said Kevin Dunn, WWE Executive Vice President of Television Production.
"WGN America is a general entertainment network featuring original and syndicated series, major league sports including baseball and basketball, as well as theatrical movies. We are committed to delivering compelling, original first-run programming for our viewers and WWE Superstars is the perfect illustration of our strategy," said Sean Compton, Senior Vice President of Programming & Development, Tribune Broadcasting.
Some different wording there, but yeah…a new WWE Superstars!
-Creepy AJ starts the show by telling a mirror that they need to go their separate ways. I'm not opposed to AJ starting the show every week. Remember that stretch where they had Ariel the Fortune Teller start ECW shows? That was cool.
-Vickie Guerrero is the GM for Raw & SmackDown this week. 20 bucks says she'll be on these shows a lot more than Foley was.
-Vickie books Punk vs. Bryan vs. Kane in an elimination 3-way. Elimination makes it different, and I don't complain about things that put these guys in the ring with each other. Yes, I include Kane. He's fun with Punk & Bryan!
-So AJ is choosing who to be with via Twitter? I guess it's no different from how we chose our lovers in the olden days, by what their user name or avatar was.
-I voted for "all", by the way. What can I say, I enjoy chaos.
-Fun match going on, and AJ skips down to increase the fun! Kane gets distracted, and Punk makes him Go 2 Sleep! Bryan kicks Punk in the head & wins! YES YES YES YES YES
-Vickie books Dolph & Alberto in a CONTRACT ON A POLE match. Dear lord they've hired Russo.
-Naomi & Cameron rocking the green tonight for those of you keeping score at home, or even if you're alone.
-At least Brodus doesn't let the bad times get in the way of putting on a show! First lesson in entertainment: you gotta check your bad vibes at the door. Wish I'd learned that one sooner!
-Big Show vs. Funkasaurus. I like the fact that Brodus is in a feud, and if you're going to have him look weak it should be against somebody the size & strength of Big Show.
-Show works the knee, and it gives out so a slam attempt by Brodus leads to a Show victory.
-Cole asks how you beat Big Show. I'd ask John Cena if I was him.
-Of course, the worse Brodus's knee gets, the less likely he'll be to dance down to the ring. I'm not a fan of that development.
-John Cena has made wishes for 300 kids. Makes it tough to be mad at him for scoring with various divas, doesn't it?
-Howard Finkel tweets that Charlie Sheen will be the "Celebrity Social Media Ambassador" for the 1000th episode of Raw. I was one of thousands of writers saying that WWE or TNA should have brought in Charlie back during his Tiger Blood days as a manager. If he can bring that back for a night it'd be fun.
-BOB BARKER! His favorite Raw moment, as you'd figure, is The Price Is Raw. He'll put Chris Jericho across his knee!
-Brock Lesnar will answer Triple H's challenge next week!
-Kane is not exactly one with his feelings. He finds AJ mentally unstable! AJ is all AJ, mixing sadness with laughter. I think she was looking forward to being eviscerated, but who can tell?
-CM Punk vs. Daniel Bryan has been removed from the Cincy Raw commercial. But Cena vs. Show & Big Johnny will still happen! Joy?
-Santino takes on Jack Swagger. This may be a preview of WWE Main Event!
-Santino defends the US title. That doesn't happen every day.
-Zack Ryder has returned to his old role of fist bumping John Cena in the hallway! Ah, memories.
-Found out during the commercial that another wrestling website is running a countdown of the 100 Hottest Women in Wrestling! Gee, I wonder where they came up with that idea!
-John Cena has an announcement! It's very important, so he starts his promo talking about Star Wars. Yup.
-Hey, it's Chris Jericho! He's had enough of Cena's ridiculousness and tells him to get out of his ring. Jericho is our savior once again!
-Cena says he'll be in the Money in the Bank ladder match. Guess that was his super duper announcement!
-As usual Jericho makes perfect sense, proving that wrestling characters & Twitter characters can still be different.
-Jericho asks if Vickie will suspend him! HAW!
-Vickie announces Kane, Big Show, Chris Jericho & John Cena as part of the MITB ladder match. Only former WWE Champions! Too bad JBL's too busy climbing mountains to make a comeback, but we can still get Mysterio & Orton in this.
-I don't think Heath Slater's a two-time anything. He & Justin Gabriel held the tag titles three times. Wikipedia tells me that Slater placed #66 in the 2011 PWI 500. Far be it for me to complain about a list, but if they're still doing that in kayfabe I have no idea how they're ranking him that high.
-SID!
-He looks just like he did the last time we saw him on Raw!
-Heath attacks Sid's bad leg from 2001! Dude's been doing his homework!
-POWERBOMB!
-So Sid can make a booking. Did softball season end early?
(Yes, I know the whole softball thing was refuted, it's just too good a reference not to make.)
-Vickie announces via Twitter that the WWE Board of Directors has booked Punk vs. Bryan for Money in the Bank.
-Dolph vs. ADR seems like another test run for Dolph as a face. I'm digging it.
-This is one of the longer struggles for a contract I've seen.
-Sheamus puts an end to it by coming out and announcing they'll have a triple threat on SmackDown. I'm torn on this, as I'm looking forward to the match and I dug the pole match for the most part, until the part where Dolph & Alberto looked silly because they couldn't pick the contract up off the ground. This just means it'll be a good match that the typical Raw viewer won't bother with.
-Nice of them to use Donald Trump's theme music as the MITB theme. When's he going to be a guest GM?
-Ah, the feeling of anticipation that the image of AJ in a robe brings. Anticipation is an emotion that gets overlooked, but I find few feelings are better. This might be because in my personal life it's often followed by disappointment.
-Mick Foley's favorite Raw moment is "This is Your Life, Rock". Mercifully "This is Your Life, John Cena" is not mentioned.
-A Divas Summertime Beach Battle Royal! We haven't had one of these in awhile.
-Vickie enters the match due to Vickie Power!
-Lots of divas in swimsuits get tossed out of the ring. Vickie thinks she won for a seconed, but AJ stays in.
-CATFIIIIIIIIIIGHT!
-AJ wins! Makes sense, as she's the diva getting a push these days.
-AJ chants YES YES YES. Well why not?
-I am glad that the reports of Jericho coming back as a face were false. He's much more fun when he despises us.
-Cena vs. Jericho. I believe Jericho is something like 4-43645745 against Cena. He may have snuck another win in there somewhere, but it's a pretty one-sided rivalry.
-Yeah, I was kinda waiting for Big Show's music to play before getting too invested in this match.
-Jericho is not pleased with Show getting him disqualified. Well, for a second, then he decides to get the heck out of Dodge. Smart man.
-Show brings back the Colossal Clutch. It's 2009 all over again! Since I don't remember most of that year I guess it'll be new to me.
Like I mentioned earlier, I talked at length about the Gut Check segment featuring Taeler Hendrix in Greg DeMarco's Wrestling 5 & 1 this week. My opinions remain the same, but there is an issue that I've seen pop up in various places on the Internet that I feel needs to be addressed before it becomes a talking point.
So did Taeler not have cancer? It was just a scare? She makes it seem like she had cancer in the video (I know she only says she was diagnosed but she never says what happened after that, leaving the viewer to assume the rest). If she intentionally was trying to lead people on in regards to an extremely serious issue just to get sympathy or something, then I honestly hope she doesn't get a contract. Well, at least Bruce Pritchard will say no. He always says no. – Alan
I think people need to know more about Taeler's cancer scare, which came up during our first interview. Here's the discussion we had on the topic, which is at about the 40 minute mark of the show:
SC: So you started out in the Northeast, of course, making your way from promotion to promotion, and then last year you came down to Ohio Valley Wrestling. How did that come to pass?
TH: Oh, that was a rollercoaster! It really was. It's probably been one of the best experiences of my life, you know. As you said I started off in New England, I was actually there for quite some time, and I went from trainer to trainer and learning all I can from everybody I met and I actually tried to go to OVW right out of high school but my high school messed up my transcript and it never made it to Kentucky.
SC: Oh!
TH: So I would have actually been at OVW since '07 if things would have gone my way, but being under Bob Evans, he really turned my wrestling around & my character & I owe him everything. And when I was diagnosed with cancer I had to wait a little while before I left to go to OVW cause you know I had to be near my doctors for tests & things like that, and when I found out I was misdiagnosed I took the best opportunity I could and just ran right to Louisville. I knew there was no time better than the present and I don't regret any bit of it, it's a great experience.
SC: OK, so you were diagnosed and it turns out that you were misdiagnosed. So you're ok and all that. That's all good now.
TH: It was five months-six months of legit hell. But it made me the person I am, so I kind of have to be happy about it in a way I guess. That kind of sounds funny but it's true.
Looking back I wish I'd followed up on it a bit more to get the particulars on what exactly happened during that time period, but that's the story on that. OVW does a background check on people before they come in, and TNA has people in Louisville that know everything going on there. Al Snow trains people there on a regular basis and had a large hand in Taeler's training. They know her history and if there were any red flags she wouldn't have been recommended for this opportunity.
I think the editing on the interview led to some people out there believing what Alan posted, and he's not the only person asking about it. She said she was diagnosed, which is different from saying that she had it. Nothing she says on the promo is inaccurate, but people will jump to conclusions based off it, and some people will do research to see what's up. TNA should have made sure the viewers knew the entire situation, that things ended up ok & Taeler didn't have cancer, but she still went through a really rough period of time with constant testing & the belief that she had it. That shouldn't be overlooked just because at the end of the day it was a misdiagnosis, and it can still be used to build sympathy for Taeler if that's what they want to do. (Obviously that's what they want to do.)
On the bright side, the whole situation made her even more determined to make it as a pro wrestler and has helped shape the person that she is today. That's the story here.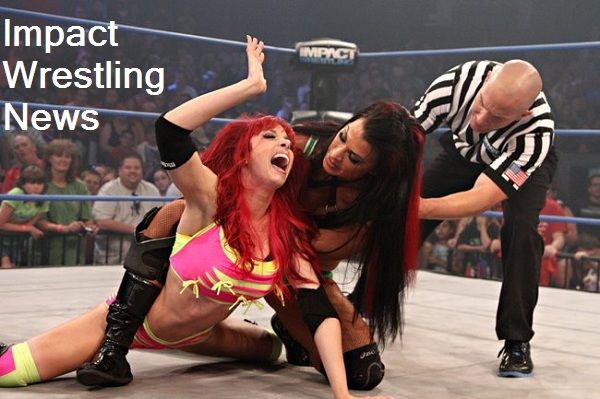 So about the segment was that closed last week's show…the woman named Claire Lynch that came out to talk about her drug abuse & how AJ Styles & Dixie Carter were helping her through it was a local actress. It's unknown whether she will become a regular or not, but she will apparently be involved with Daniels in some way. The rumor is that the storyline will be that he took advantage of her and fathered the child that she's pregnant with. Ugh with a capital U is my reaction to that. I like the idea that Jeff Hardy's Mutant Clone floated on offtheteam.com about her being Daniels' sister. Well, as much as I can possibly like an idea involved with this angle. It's not often that one segment can drag a show down so much as to make people forget about all the other stuff on it, but I think that happened last week thanks to the Claire Lynch, Dixie & AJ storyline. Apparently the story hasn't ended yet and it's leading somewhere, but it's reached the point where you really have to wonder if the destination will be worth the trip.
Alex Silva & Joey Ryan are arguing with each other on Twitter. I think this is good news because about 75% of what wrestlers say on Twitter is a work nowadays, and it means that Silva & Ryan are both actually under contract just like Taeler will be after this week's Impact. At least that's what I'm hoping. Either that or Joey Ryan is really, really bitter. In a lot of ways it'd be tough to blame him considering that he's lost out on an Impact contract and a chance to be in the MLB Fan Cave so far in 2012, but eventually you gotta let it go. For his sake I hope he'll be on Impact soon.
As for Silva, he should be popping up in Orlando once he gets his work visa sorted out. He's up in Canada while that's getting done.
Eric Young has not quit TNA in spite of what some reports are claiming. It turns out that the reason he's not appearing on these live Impact episodes is because he's filming his show for Animal Planet on Thursdays. So when they changed the taping schedule on him he was kinda SOL.
Austin Aries says he will be holding on to the X Division Championship until the day of the PPV event. He says he's using it as collateral just in case Bobby Roode catches chickenpox or excessively pulls his groin until he's blind. I don't think that can actually happen, otherwise I'd need a seeing-eye dog by now.
TNA has filed a formal complaint against Scott Steiner in Chancery Court in Nashville, Tennessee last week demanding that he quit slamming the company on his Twitter account. TNA formally demanded that Steiner stop tweeting about them on May 10, claiming that Steiner was committing a breach of contract. See, I'm a little confused because he was reportedly released by TNA in March. Either way, Steiner's been pretty quiet on Twitter this week. TNA has yet to file an injunction, so no hearing date has been set. Guess they got what they wanted…so far.
The day after that was announced, Scott Steiner was added to WWE.com's Alumni page. Somebody at the .com has quite the sense of humor.
TNA wrestlers will be appearing in two title matches on a Pro Wrestling NOAH show at Sumo Hall in Tokyo on July 22nd. Samoa Joe & Brutus Magnus will challenge Jun Akiyama & Akitoshi Saito for the GHC Tag Team titles while Christopher Daniels will go after the GHC Junior Heavyweight title held by Yoshinobu Kanemaru. This is a change from TNA's usual ventures to Japan, as in the past they would send their wrestlers to New Japan Pro Wrestling, who they had a working agreement with. I can't tell whether or not this is a big deal, as NJPW & NOAH have been working together in recent months. Japanese wrestling promotions in general are much more willing to work together, though some of that's likely because it's the best way for them to draw a crowd.
Yup, sometimes egos can be put aside to do business. Who knew?
Ring of Honor announced that Final Battle 2012 will take place at the Hammerstein Ballroom in New York City on December 16. WWE will be holding their TLC PPV on the same day at the Barclays Center in Brooklyn, but since ROH's show will start at 2 you could theoretically go to both shows. Meanwhile, Cincinnati gets a Raw taping once every two years and the ROH show they got was not exactly Best in the World or Final Battle caliber. Not that I'm bitter.
Speaking of ROH, their iPPV stream of Best in the World reportedly went off without a hitch…though some folks were able to find a link to the show without paying for it. ROH wasn't going to make a whole lot of money off BITW anyway since they were giving it away to the people that ordered their previous shows, so hopefully the improvements on the technical side will result in more views next time.
Masada won the 2012 edition of CZW's Tournament of Death. No major injuries have been reported, despite them having a Drunken Scaffold Match on the show. Yeah, I don't think I'd be down for that one. Or any other match stipulation on the show, really.
Jackie Gayda Hass announced she is expecting her fourth child. She & Charlie have already had two daughters & a son. I could swear I reported she was expecting a child less than a year ago…they sure don't mess around at the Haas house. OK, I guess they do.
The lady known as Rosie Lottalove during a brief stint in TNA in 2010 has retired from professional wrestling due to medical problems. She trained at the Team 3D Academy & competed in various indy promotions in the US & Japan. Unfortunately she's most known for being involved in a tryout match for TNA that led to Daffney being seriously injured & later suing the company for worker's compensation. TNA was hoping at the time that Rosie could be their replacement for Awesome Kong, who had recently left the company, but it would have taken a long time for her to get up to Kong's level. It took Kong awhile to get to Kong's level, so it's not like that's an insult or anything.
So here's the deal…Greg & I had the same idea to book Taeler Hendrix on our shows, and she said yes to both of us. Greg's interview with her will air Tuesday night at 10:30, while the one Larry & I do with her will be up on this website Thursday though we'll be taping it on Tuesday night. After she gets signed on Thursday night we'll never be able to talk to her again, so we're doing it while we still can. It'll be good times as we bid her farewell and onward to bigger & better things!
The 411 on Wrestling featured tons of wrestling talk and me going off on some dude that runs a pay site with great analysis like "I would vote note on Hendrix strictly based on the horrible spelling of her first name.". Seriously, that's what the guy thinks qualifies as analysis. And people are dumb enough to pay for content from him?
We had a shortened episode of The Ocho last week, but this week's is the biggest yet…it'll be LIVE LIVE LIVE on Blogtalk Radio this Thursday night at 8:30 PM EST! It'll be all linked up on my Facebook & Twitter, so go ahead and friend me & follow me & all that stuff. It'll be 90 minutes of sports talk with myself & Trent "The Penguin" Howell, and there will be a page up where you can go in a chatroom and talk about how horrible we are or give us stuff to talk about. It's The Ocho presented by offtheteam.com!
Your humble correspondent recapped SmackDown! Pretty solid show. Sheamus vs. Ziggler & Bryan vs. Kane are well worth checking out, and Christian vs. Del Rio was really good up until the finish, but it might not bother you as much.
Fact or Fiction featured Scott Slimmer & Tony Sly in what I thought was one of the better editions of the column since I took over. Good work by each individual involved.
Sarnecky & Weyer recap the tragic events that took place just over five years ago, where Chris Benoit murdered his wife Nancy & son Daniel, and then killed himself. Five years later it still feels weird to be typing out those words.
Rutherford talks about the heat between Triple H & Mick Foley & defends his Chris Benoit fandom.
Ben Piper interviewed Bobby Hart, the promoter of Pro Wrestling Bushido in the Northern California area.
The Triumvirate brings the truthiness.
JD Dunn returns with recaps of Extreme Rules & Over the Limit!
Napier lists the top 10 WWE June PPV matches.
Well, that's all we have time for this week! Read some Ask 411 Wrestling with Mathew Sforcina tomorrow, and I'll be back next week with more News From Cook's Corner! Until then…
NULL