The 411 Wrestling Top 5 1.11.13: Week 202 – Top 5 Most Important Events of 2012
January 11, 2013 | Posted by
Hello everyone and welcome to 411 Wrestling's Top 5 List. What we are going to is take a topic each week and all the writers here on 411 wrestling will have the ability to give us their Top 5 on said topic, plus up to three honorable mentions.
So, on to this week's topic…
TOP 5 MOST IMPORTANT EVENTS of 2012!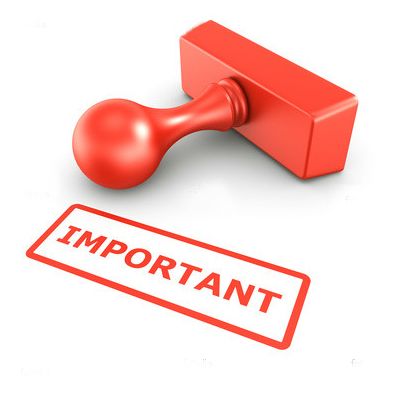 Michael Ornelas
5. TNA rights some wrongs – I still don't like TNA enough to watch it every week, but a LOT of that sentiment is built from its past, and not its present. They still have a proclivity to write some horrendous stories, but you know what? This year was a big step in a good direction. The rise of Austin Aries came out of nowhere but really freshened up the company. Bobby Roode and James Storm held interest for a VERY long feud, and that's tough to do these days. They started airing a lot of their shows in live venues and got out of the Impact Zone (a move they need to be permanent, but baby steps…). They've made Samoa Joe somewhat credible again, and most surprisingly, they've gotten me to care about Jeff Hardy. I was a huge fan of the guy because I was 13 in 2001 when I started watching — the perfect demographic for the Hardy's in that era, but I resented him for his drug abuse and jail time. He seems to have gotten his life back on track, and I actually think he's a positive addition to the roster. This is all on TNA. Now, the Aces & Eights story has had its ups and downs, and we'll see how it concludes, but I honestly can't say I'm anti-TNA anymore (a distinction that I carried before, although it's not like I WANTED to dislike their product). I'm happy with the growth they've made, mostly from a story-telling/character development perspective, and hope that 2013 brings enough improvement to hook me as a weekly viewer, as I certainly have no reason to oppose to it.
4. Ring of Honor parts ways with Jim Cornette – Over the past couple years, I have transformed into one of the most optimistic, forgiving, and positive wrestling fans you'll know. I give the writers/bookers and the wrestlers the benefit of the doubt and tend to look at things from all angles before bashing it. And it's led to me really liking wrestling a lot more. I don't want it as much (I've cut back on Indies), but I embrace the good. So when I say that I'm happy with someone leaving a company, you know that they must have really been a poor fit. That's exactly how I feel about Jim Cornette and Ring of Honor. With Cornette in charge, Ring of Honor lost arguably the three best acts on the entire independent scene in Kevin Steen, El Generico, and Colt Cabana. His hands were tied to bring back Steen because the fans wanted it that much, but Generico was so quietly phased out that the shows felt like they were missing something, but you couldn't put your finger on it. He's now being brought back for Final Battle, which is great — and I hope he wins the belt from Steen. Ring of Honor at its peak, told great stories with great character that were some of the best talents in the ring. But the emphasis was on the stories. This is wrestling, after all. Jim Cornette only wanted a fake sport that focused on athletics and storylines were put by the wayside. That's essentially what EVOLVE is, and I've got to say that it's the promotion that I feel the least pressured to keep up with. Ring of Honor fell to that level in 2012, and it was because Jim Cornette's vision took it there. Since he has parted ways with RoH, there are already feuds in place that will get me watching again, and I think Ring of Honor can turn things around, finally.
3. I attend my first Indy show – In late October, I attended Pro Wrestling Guerrilla's "Failure to Communicate" and it reinvigorated my love of professional wrestling. The atmosphere was fun, the fans seemed loyal (despite someone sitting near me reeking like poop), and the action was top-notch. I got to see Kenny Omega live, which is a treat to anyone stateside these days, because he spends all his time in Japan. After the show, I wanted to get a picture with Mr. Omega, and had only 1% battery left on my phone (and it had been that way for about 10 minutes). I waited outside the curtain after the show, and when Kenny walked through and I asked for a picture, he got into position with me with about as much a sense of urgency as I had myself (since I told him I only had 1% left) — something that just made a great impression on me (similar to when I met Eddie Guerrero at a signing when I was 14 before WrestleMania XX). I got to meet Kevin Steen and El Generico, see Michael Elgin perform (his strength is even more impressive in person), and gained a huge appreciation for Ricochet, seeing his acrobatics live (as well as his comedic timing, as he joked about selling his back after a spot by Elgin to a fan in the front row who was yelling at him to hurry up and get back into the ring). Overall, it was a great first experience. I even took assbag Tony Acero to the next month's show, Mystery Vortex, and I fully plan on returning to PWG's January 12th show.
2. CM Punk's WWE Championship reign – I know not everyone likes how this whole thing has gone, and I'll admit that some months haven't been as good as others…but CM Punk has become the first guy to break out as a permanent "top guy" since Randy Orton (although he may have fallen out of that, ironically, on account of his suspension). CM Punk had a great feud with Chris Jericho to start the year, and while they didn't have any ***** matches like I'd hoped (and even unfairly expected), they still provided solid television for several months. He then transitioned into a feud with Daniel Bryan, and therefore AJ Lee that gave us some of the best wrestling this year (and the story really wasn't bad!). Then, Cena vs. Punk was revisited which I'm always fine with, because they're both among each other's best opponents, and that carried us into the Ryback explosion leading to a title shot. And they've been watering the seed that was planted at Raw 1,000 for The Rock vs. CM Punk at the Royal Rumble in January, so I don't see why anyone could consider Punk's run even remotely disappointing or boring. He's had notable matches with most of the upper tier of the Raw roster, and even paired up with Paul Heyman (which no, he doesn't need, but I don't think WWE thinks that — it just makes sense given past affiliation, and it keeps Heyman on TV while Lesnar enjoys his time off and leads to a potentially interesting stable in Punk, Lesnar, Heyman, and maybe The Shield, or even a Punk vs. Lesnar match down the line). Most of the handling involving stories with CM Punk since Survivor Series last year has been solid-to-stellar. The only thing I would complain about is that it wasn't until recently that he main evented Pay-Per-Views, but he was always one of the top-billed matches, so that doesn't even bug me too much. And as far as ratings go, wrestling ratings really don't fluctuate too much regardless of champion — it's just not a popular form of entertainment to be in to in our culture in 2012. CM Punk is not a ratings bust, nor is he a huge pull. He's just a great character in an industry that doesn't draw like it used to.
1. The "18 Seconds" backlash – I wouldn't call myself an "Indy mark" — I've watched WWE since 2001, TNA on and off (largely off, due to their down years) since they came to FSN in…I think it was 2004, right?), and Ring of Honor, Pro Wrestling Guerrilla, and CHIKARA since mid-2009 (although CHIKARA runs too many shows for me to see them all, so I'm quite behind on them). Anyways, the point I'm trying to make is that Bryan Danielson was the "overrated Indy flavor of the month" in my mind before I started watching in 2009. But once I saw him work, even despite his bland appearance, I got it. I understood the appeal of the guy — he can wrestle any opponent in any style with convincing offense and some of the best selling this side of Eddie Guerrero. And in spite of a poorly written character upon his WWE debut and first year and a half…he started to get over. Not because of his character (he's got plenty of learned charisma, but he never got to show it), but because of his wrestling. Crowds that were dead during his ring entrance would be rooting the guy on whole-heartedly by the end of his three-minute matches, most of which he'd lose. And then he won the World Heavyweight Championship, and feuded for months with two of the least interesting stylistic match-ups for him — Mark Henry and the Big Show. And you know what? He held his title for four months, which is just a touch longer than what I'd consider a modern day "transitional champion" and gave us as good of matches as one can expect from those opponents (and trust me, I don't have anything against The Big Show or Mark Henry, they're just not who I'd like Daniel Bryan to feud with). After months of obnoxious "Yes!" chants, Daniel Bryan was an embraceable main-eventer. But…he won it with Money in the Bank, right? There's no way he'll stay over after the loss of his MitB-induced championship run — historically, Edge is the ONLY man to maintain his main event status after his cash-in. Well WWE squashed Daniel Bryan in his WrestleMania debut, a World Heavyweight Championship loss to Sheamus. And what happened to WWE's girlfriend-abusing heel ex-champion? He gained momentum as the crowd booed the decision. Win, lose, or draw, the fans were gypped of the opportunity to see Daniel Bryan WRESTLE — the quality that got him over. The next night, Daniel Bryan wasn't even on Raw (except for the advertised dark match), yet "Yes!" and "Daniel Bryan!" chants interrupted the broadcast to the point that the WWE realized just what they had in the little Indy god. The squash got him MORE over, so much so that WWE decided to transition him into a main event program with WWE Champion CM Punk that lasted through the summer instead of push him back down the card, and now he's one of the best things going on WWE TV as one half of Team Hell No. It's a success story, it's an underdog story, and it's my favorite story of 2012.
---
MICHAEL WEYER
5. Brock's Return – WWE would end up blowing it, of course, but you can't deny that the moment Brock Lesnar returned was massive. The buzz had been building for a while, of course, fans eager and already talking of whether or not his UFC tenure would help or hurt his career. His return was fantastic as he came to lay out Cena and show off his skills on the mic. Adding Paul Heyman as his mouthpiece again was a great touch, allowing for killer promos and some much-needed excitement for WWE. A shame he didn't do more but at least he had a killer opening to remind fans of the huge deal he used to be.
4. Cena fails to cash in – We all knew someone was going to fail in their attempt to cash in Money in the Bank sometime. But for it to be Cena was a true surprise. It showed that even WWE is realizing Cena doesn't need to be the champion to get the big money and attention, he's risen above that. It was also a bit of a smack to the anti-Cena brigade who often claim Cena is as much a spotlight-hogger as HHH or Hogan, the man is just a company guy who does what he's told and can't help it that (as much as many in the IWC hate to admit it), he gets bigger heat than most anyone in the company. But for them to have him actually be the first guy to fail to win the belt with the contract was a major rock for fans to show that Cena doesn't need a title to be a hot act and that he was willing to take that hit to his rep shows he's able to let his character not be the superman from time to time if it helps the company out.
3. Jerry Lawler's heart attack We've become hardened a bit by the loss of wrestlers and yet when the King suffered a heart attack live on air, it was a shocking moment for the entire fanbase. We've become used to Lawler as the fun announcer, the idea of losing him was terrifying and made us realize how special he is. The adulation from the site was great as fans remembered the great moments Lawler provided and how important a performer he is for wrestling, especially in WWE. True, turning his near-death into an angle was tacky but overall, it was great to see the King reign a while longer and this time to far more appreciation from fans who realized how close we came to losing someone special.
2. Rock vs. Cena I still argue Cena should have gone over but let's face it, this was pretty much the last true "dream match" around and both guys did their best to make it work. The build was fantastic with both challenging each other in promos and taking to Twitter for insults, a war of words that made you think about the way fans cheer and boo; after all, the same fans who complain about Cena being stale were more than happy to cheer the Rock doing the same shtick as he did in 2000. The match itself had both men doing their best to hold the crowd in their palms, working it well in the action as well as the fan heat. Again, I might argue Cena should have won but you can't deny it more than paid off with one of the greatest buy rates in wresting history, showing that putting two true mega-stars together can still lead to some magic.
1. Aries Rises to the Top – To me, this was the best sign TNA was having a much better year than WWE. I know some might be annoyed at how it undid the seemingly set Roode/Storm wrap-up but this was better. Aries was on fire as the year went on as X Division champion, his promos winning more and more fans over and getting more cheers. Still, when he decided to give up his X Division title for a shot at the world belt, most of us thought this was just TNA keeping Roode on top and pushing a great worker down. Instead, Aries went over clean to become the TNA World champion and did a great job with it, holding tough with Roode in rematches, doing more great promos and becoming a face for the company. It was amazing as Aries had been talking just a couple of years ago of his frustrations and thinking he should give it all up so to see him as a big champion was a sign anyone really can make it. His reign was cut a bit too short in my mind but that just lets him go back to the killer heel he excels at and shows TNA really can help make a major fresh star.
---
Robert S. Leighty Jr
5. "Yes, Yes, Yes" – The crowd in Miami after WrestleMania basically hijacked the show with Yes chants as they wanted to let those in charge of the WWE know that they weren't thrilled with what happened to Daniel Bryan. His 18-second loss seemed like a burial, but it turned out to be a blessing as it got the crowds even more behind him and lead to him challenging for the World and WWE Titles for the majority of the summer.
4. The Rock brings the funny – This may be just me, but I still laugh everytime I recall Rock's "Little Johnny went to town riding on a pony, Rock stuck a feather up his ass and called him a jabroni."
3. CM Punk Hits 365 (and counting) – I am a big fan of stats and numbers as it relates to sports. Over the last few years we have seen the 2 Main World Titles in the WWE change hands nearly every month and anyone holding the title for 3 months is seen as a massive run. When CM Punk hit 365 days I legit stood in my room and applauded not only the man himself, but for the sport of pro-wrestling that in this day and age someone can still have reigns that take me back to my childhood.
2. Hell in a Cell at WrestleMania – HHH vs. Taker with Michaels as the ref gets my vote for Match of the Year for 2012. I have watched the match about 15 times and I am still blown away by it. The drama and story telling is off the charts and Shawn Michaels damn near stole the show in a special ref spot. The defining moment was the mother of all near falls with Taker kicking out of a Superkick/Pedigree combo and the reaction from the crowd was just one of those special moments.
1. Brock Lesnar Returns – There wasn't a single moment this year in pro-wrestling that had me jumping and screaming as much as Brock's return the night after WreslteMania. Everything about the return was fantastic except for result of his return match, but even then it didn't kill the awesomeness of Brock making Cena bleed.
---
Francisco Ramirez
5. Paul Heyman Returns – The return of Brock Lesnar was big, without a doubt. Yet, when he arrived and Cena just smiled and clapped it salted the moment for me. The addition of Paul Heyman to the Brock Lesnar package was unexpected, and it made perfect sense. Since his return, Paul Heyman has done what he does best, had great intense promos, made feuds personal and pissed off people. Just look at what he did in the buildup for the HHH and Lesnar Summerslam match. While Brock isn't at every TV taping, Heyman has linked up with CM Punk, and while Punk doesn't need Heyman, he already is the best stick man in the company in my opinion, he does add an extra element to the whole package.
4. Punk Lays the Smackdown on the Rock – I'm still not clear as to why CM Punk was turned to a full blown heal. You might consider him a tweener, especially during his feud with John Cena, but he was still heavily cheered. What other way to fully turn him heal than to have him clothesline the Rock and GTS him during Raw 1000. It was unexpected, and aside from the DX reunion, the only thing that stands out to me from the rather lackluster Raw 1000 show. I was shocked, but like stated before, fully uncertain of what the point was since Punk as a face or tweener was still doing extremely well. Doesn't matter to me anymore, since Punk has been incredible as a heel with the respect and long reigning champ story.
3. Austin Aries Becomes TNA World Champ – After the Main Event Mafia storyline, I didn't bother with TNA. It took my brother telling me that A Double was on fire in the X-Division for me to fully watch again. I haven't been disappointed since. Sure it still has a ways to go, but TNA is doing very well. The standout obviously has been Austin Aries, regardless of what argument Bully Ray fans might have. From the moment Hogan cut the promo offering Austin Aries the shot at the World Championship, you could tell this was heading in a good direction. Aries defeated Bobby Roode and had top quality matches with Roode, and eventually Jeff Hardy. He might no longer be the champion, but Aries has solidified himself as one of the top stars of TNA and I'm looking forward to what he has in store for 2013.
2. The End of An Era HITC – Man did this match deliver! I for one was not hyped at all about seeing this. The prior Wrestlemania match between HHH and the Undertaker, while good, was not a match I felt required a sequel. Add to the fact that this would be their third match, their Wrestlemania XVII match not even being acknowledged. Regardless, the build up was ok, nothing too special, until you throw Shawn Michaels into the mix. "I know that when a man challenges you and you walk away, that makes you a coward.", after Michaels cut that promo, I was sold. The match delivered, and while I was certain the Streak would not end, there were moments in that match that made me second guess myself. The Superkick followed by a Pedigree alone lifted me off of my seat. Taker came out on top in the end. HHH was helped to the back by Shawn Michaels and the Undertaker, and their embrace was just the exclamation point to the End of an Era.
1. Team Hell No – When life gives you lemons, make lemonade. That's the old saying, Kane and Daniel Bryan were given shit, and they turned it into gold. Suffice to say that Daniel Bryan's Wrestlemania match with Sheamus is proof enough. Thankfully, after that debacle the fans embraced him, and we were off. Now this led to matches with Punk, Kane was added in, and AJ Lee had a part in it. After the feud Kane and Daniel Bryan were put in the anger management skits. This could have been Daniel Bryans downfall, Kane, while not bulletproof, is established enough to survive this, hell, if Katie Vick didn't kill him nothing will. In my opinion, the skits and promos were unnecessary, both men could have been thrown into some other feud, but they clicked. So much so that in 2012 they are the Tag-Team of the year, in my opinion, and I'm sure in others. They are over, and are the leaders of the Tag-Team rebirth in WWE. Aside from the name, I preferred Anger Management, they took a silly ass concept, embraced it and ran with it. In the end, Bryan and Kane made 2012 their own, hopefully 2013 they can decide which of the two is the Tag-Team Champions.
---
James Wright
5. The Shield Invade the WWE – It might be a little early to jump the gun on this one as perhaps the group will go nowhere or go the way of the Nexus, but the team of Dean Ambrose, Seth Rollins and Roman Reigns really seem to have something. If the WWE can somehow, someway avoid putting them in over their heads and then deciding to pull the rug out from under them, as they have with other hot topics so many times before, then we really could have seen the start of something big.
4. Brock Lesnar Returns – While in hindsight, at least to this point, Lesnar's return hasn't really done much for the industry, or the fans, at the time you can't argue with the sense of excitement and intrigue in the air. Lesnar was the alternative to the Rock's style of coming back, which was months of talk with very little action. Lesnar simply hit the ring, hit an F5 on Cena, and then left. It just worked and while I don't think anyone was happy with the result of their proceeding match, the match itself was a sight to behold and perhaps an interesting look into how professional wrestling might evolve in the future.
3. Austin Aries Wins the TNA Title – While everyone was focusing on James Storm and his kayfabe quest for redemption, that TNA managed to balls up royaly, a real life story of redemption took place instead. Austin Aries, a vastly talented wrestler but one who, similar to Daniel Bryan, is always being questioned for his size, went from contemplating retirement to winning the TNA title from Bobby Roode. Now Aries' reign might not have lasted as long as Roode's, but it meant just as much. The two put on a couple of great matches for the title and a new star was born, what's more it set up the tradition of whoever is X Division champion at the time that Destination X roles around can trade in the belt to challenge for the World Heavyweight title, I just hope that TNA actually has the sense to keep up that tradition next year.
2. FCW Becomes NXT – To me this was a year of turnarounds and promise for the future. We might not be there yet, but I have hope that the wrestling industry is not dying and could improve vastly as long as they stick to long term development over desperate attempts to grab ratings. NXT was an interesting premise to start with, it gave us the Nexus, the PTP, AJ, and Johnny Curtis, but it also became a walking joke and a parody of itself. It seemed like the show that was all about trying to bring new talent to the WWE audience would soon collapse in on itself and be ruled a failure. Instead though the WWE was smart and repackaged the show, taking their developmental promotion FCW, and repackaging it as the new NXT, thus bridging the gap between their developmental talent and the fans. Sure the show is basically a glorified WWECW, but it doesn't have the same expectations and negative connotations where everyone is judging it for being a bastardized version of its former self. Instead it is seen as a greatly improved version of its former self and perhaps what it should have been all along; a place for new talent to shine, independent of the main roster, but still within proximity of it, instead of a cheap game show where everyone is made to look like a joke.
1. Daniel Bryan Goes Super Over – This was like the wrestling version of fans going "I'm mad as hell and I'm not gonna take it anymore!" from The Network. After an 18 second title loss at Wrestlemania the fans responded by chanting "Yes!" relentlessly for the next week. While things have died down now this event showed the WWE that they had something in Bryan and that simply throwing him away after one title run, as they did with Jack Swagger, just wouldn't cut it. You can hear it in the commentary and see it in WWE-friendly articles, the WWE's attitude to Bryan has changed, they now see him as a valuable asset, not an 180 pound weakling who is only in the company due to his success on the indies, and that is all thanks to the response by the fans in Miami that night and the corresponding Raw.
---
YOUR TURN KNOW IT ALLS
List your Top Five for this week's topic in the comment section using the following format:

5. CHOICE: Explanation
4. CHOICE: Explanation
3. CHOICE: Explanation
2. CHOICE: Explanation
1. CHOICE: Explanation
TWITTER
Your heart is free. Have the courage to follow it…TO CSONKA'S TWITTER!
http://www.twitter.com/411wrestling
http://www.twitter.com/411moviestv
http://www.twitter.com/411music
http://www.twitter.com/411games
http://www.twitter.com/411mma