The 411 Wrestling Top 5 10.31.12: Week 193 – Top 5 Hall of Famers
October 31, 2012 | Posted by
Hello everyone and welcome to 411 Wrestling's Top 5 List. What we are going to is take a topic each week and all the writers here on 411 wrestling will have the ability to give us their Top 5 on said topic, plus up to three honorable mentions.
So, on to this week's topic…
TOP 5 HALL OF FAMERS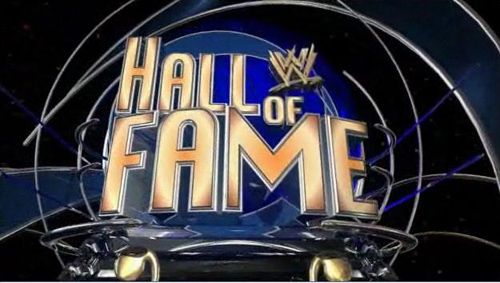 For the purpose of the column, the staff members were given the following guideline…
"Pretend you are starting YOUR personal wrestling Hall of Fame. Who are the first FIVE wrestlers you would place into your Hall of Fame?"
CRAIG WILSON
5. Jake Roberts – In my opinion the greatest ever on-mic superstar in the history of wrestling. Sure he has had well documented personal problems but my HoF doesn't have to worry about the same PG problems that the WWE one has to so it's a no brainer that he is part of my first inclusion. Very recently I watched 'This Tuesday in Texas' for the first time and re-watching the build-up to the Roberts v Savage match is incredible viewing. Roberts cutting the darkest promos imaginable and going so far to slap Miss Elizabeth was unheard of at the time. You'd cause outrage now with such an angle but this was the 1991 and an altogether different world. Absolutely revolutionary stuff and a worthy recipient of a Hall of Fame entry.
4. Jesse Ventura – Along with Gorilla Monsoon, he is the voice of my early Wrestlemania memories. I came along too late to experience his in-ring work so his entry here is really for his commentary work. The history of wrestling is littered with great commentary double acts and as far as I'm concerned he and Gorilla were one of the best. In watching some old WCW from the early 90s his commentary work there is outstanding too – working well with JR and others. Perhaps for this to work well the Hall of Fame ceremony would have to be in the run up to an election campaign but Ventura is a more than worthy recipient of a HoF entry.
3. Demolition – Now I have a more rounded knowledge of wrestling, I can understand the criticism of them being a Road Warrior rip-off but growing up a fan of the WWF in late 80s/early 90s when LoD had yet to debut in the WWF, I couldn't see beyond Demolition as a team. Considering they were the first to three-peat win the tag titles in the WWF, I'm surprised they have yet to be inducted into the WWE Hall of Fame – especially with recent inclusion in WWE 12 game. Wrestlemania 6 is perhaps my favorite 'mania and their title win over Andre and Haku is a particular highlight of that card.
2. Eric Bischoff – You've got to wonder what the world of wrestling would look like if a plucky Bischoff hadn't chanced his arm and asked Ted Turner for a two hour TV slot. Ultimately, the WWE would probably be a bland PG brand like it is now but we'd have been unlikely to have seen the attitude era and superstars like CM Punk and Daniel Bryan would probably have other jobs and be using their role in the WWE to find success in that gimmick field. Sure he probably made more mistakes than he did have successes but his role in forcing Vince to up the ante can't be underestimated. If only he'd thought of giving Jericho and co a chance then the blurb for his inclusion would have probably been "No brainer – he put the WWF out of business." How different it could have been for him.
1. Bruno Sammartino – What a coup this would be for my fledgling Hall of Fame ceremony – getting the man that Vince has wanted to include but has eluded him. Of course, it's not just a cheap publicity scoring exercise to include Sammartino in my HoF, it's recognition of his in-ring success, but the cheap win over Vince does definitely play a part in this.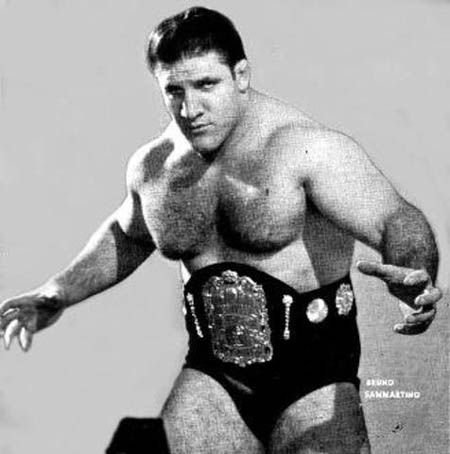 ---
Michael Weyer
5. Antonio Inoki: Without him, Japanese wrestling as we know it may not exist. Already a star, his decision to begin New Japan Pro Wrestling sparked a resurgence of the sport in Japan and also led to international attention. Inoki helped pave the way for the wild and rough Japanese style and training that would win wide respect across the world. His fame was large, even with the infamous "match" against Ali, some seeing it as a precursor to MMA and took on all comers, Japanese and international. Thanks to him, Japan is seen with such fame and respect and should be recognized for aiding not just his country but the entire business.
4. Ric Flair: While Hogan was the face of wrestling in the '80's, Flair was its heart and soul. At a time the NWA still meant something, Flair traveled to every territory and around the world to defend the title and did so with great style. He could go a 60-minute battle and still do a killer promo, fans loving and hating him at once. With the Four Horsemen, he forged the first super-group and put Crockett on the map more than the man would have alone. That he kept that star power going for so long is amazing, winning belt after belt and never quitting, the respect held for him in his prime higher than almost any other worker. His style was one of a kind as was the man himself and whether in the ring or on the mic, he held the fans in the palm of his hand. From classic battles to classic wardrobe, the Nature Boy was a true icon of the business, which can never be taken away from him.
3. Hulk Hogan: Love him or hate him (God knows, there's enough people to fill out both sides of that equation) there can be no denying that without Hogan, the wrestling world as we know it today would not exist. It wasn't just his charisma or drive, his way of captivating crowds was unmatched by anyone of his time. He brought wrestling into the mainstream, elevating it to major fame with people who normally would never have watched and you cannot begin to count the number of fans he turned onto the business. Sure, his matches were formulatic but guess what? It was a formula that worked and pushed WWF to heights of glory no one would have expected. Even as his skills have waned, his fame hasn't, he will always be known and associated with wrestling, something very few others can say and for that alone, deserves his place in any Hall of Fame.
2. Buddy Rogers: Before him, heels were tough but growling, their actions in the ring speaking for them. But Rogers….Rogers was something else. The strut, the killer promos, the arrogance pouring off him, he was truly the first guy fans loved to hate. He backed it up in the ring with great work like his figure four leglock and multiple title reigns, the looks of a fan favorite but a heel all the way and fans couldn't get enough of him. You still see him everywhere today as he's influenced pretty much every heel since one way or another, the swagger and drive something so many replicated but very few could truly duplicate. He wasn't the most famous "Nature Boy" but he was the first in so many ways and his legacy will never be denied.
1. Lou Thesz: The man who made wrestling as we know it today. The shooter and hooker who stepped up as wrestling did, who brought a new edge to matches and became one of the major stars of his era. His NWA title reigns would total over a decade as he made the organization powerful and the belt mean something more than just a random title. His bouts would last 60 to 90 minutes and always entertain and was a trusted guy admired by his peers for his ability to keep up with schedules and such. Lou Thesz didn't create wrestling but he damn well gave it heart to keep beating for decades afterward and deserves to be revered by any fan today.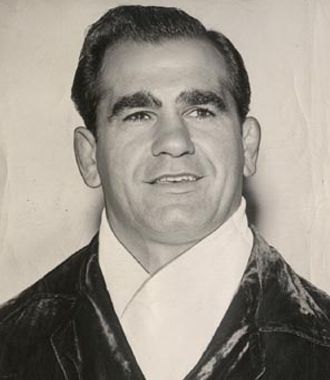 ---
Gavin Napier
5. Vince McMahon, Jr. – In my Hall of Fame, to encourage exclusivity and enhance the actual honor of being inducted, I'd split things into five categories and induct one person each election cycle. In the Promoter wing, I'll start with Vince. Why? Because like him or not, he revolutionized modern wrestling. He conquered not only the territories, but every reasonable competitor he's had since. He turned wrestling into a national product, and has been more responsible for creating mainstream awareness of professional wrestling – for better or worse – than any promoter in history.
4. Gorilla Monsoon – For commentary, my choice is Gorilla Monsoon. He was one half of the greatest announce team of all time with Bobby Heenan. However, Gorilla's greatness went far beyond just teaming with Bobby. He was excellent with multiple partners, such as Jesse Ventura, Roddy Piper, and even folks like Stan Lane on WWF Home Videos. Gorilla had the unique ability to be innately entertaining, informative, and get the performers in the ring over all at the same time. He could be the straight man or the color man, and switch between the roles effortlessly. There's never going to be another one like him.
3. Bobby Heenan – As managers go, there have been none better. "The Brain" defines what managers should be, and it all comes from a statement that Heenan made during one of his shoot interviews. In the interview, Bobby said that managers should, "Wrestle like managers, and manage like wrestlers." Bobby never wanted to be the attraction at the expense of the talent in the ring. He enhanced what was happening in the ring. He was a mouthpiece for men like King Kong Bundy that desperately needed it. As several people have said regarding sports, it's not the "Hall of Really Good", it's the "Hall of Fame." When wrestling managers are the topic of discussion, Bobby Heenan is almost always the first name that comes up. No man would be more deserving to open a wing of a true wrestling Hall of Fame.
2. The Road Warriors – For the tag team division, there's no other choice. They're not my favorite tag team, they weren't the most technically gifted, and there weren't a ton of five star matches on their resume. Much like what Vince McMahon did for wrestling in general and what Bobby Heenan did for managers, The Road Warriors did for tag team wrestling. They changed the perception of what it could be and helped to usher in a golden age of tag team wrestling in the mid 1980's. Hawk and Animal were immediately recognizable even outside of wrestling, and enjoyed global success based on a reputation that began in the AWA and carried over to the NWA and WWF. As tag teams go, The Road Warriors define what the ceiling is for any team in any generation.
1. Andre The Giant – Andre the Giant is the biggest star of all time. I'll argue this until I'm blue in the face because I'm right. Andre is a bigger star than Hulk Hogan, The Undertaker, Ric Flair, Steve Austin, The Rock, or anyone else. Why? Because Andre the Giant reached a level of mainstream fame and popularity that was equal to any of the above, only he did it by just being Andre the Giant. There was no mass marketing machine to get behind him. There was no globally broadcast pay per views that showcased who or what Andre was during the 1970's or even the first half of the 1980's. Yet you could say "Andre the Giant" to someone on the street and the vast majority of them would know exactly who you were talking about. There's a reason that Andre was the first inductee to WWE's Hall of Fame. If Vince McMahon understands that Andre is the biggest star of all time, who am I to disagree?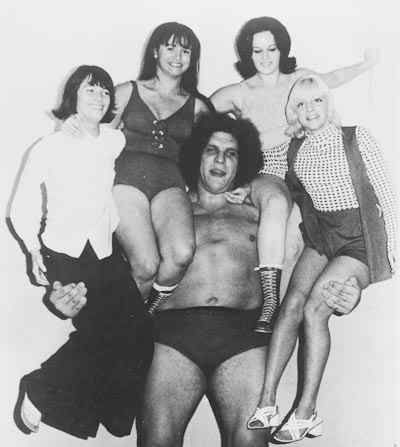 ---
Robert S. Leighty Jr
5. Raven – This is my Hall of Fame, and while this may be a weird pick to some, my vote is the one that counts. I am a huge fan of the Raven character, and the man who played that character doesn't get enough credit for the job he did. He was awesome in ECW in his feud with Dreamer, had some hidden classics in WCW, and even put on some of best matches in the WWF Hardcore Division. When he went to TNA I followed along, and his winning of the NWA Title was one those moments that made me mark out like crazy.
4. Shawn Michaels – I always recognized the talents of Shawn, but I was never a die-hard fan, and that all changed once he returned from his back injury. His second run was magnificent and took him for a great worker that had a nice run to a living legend. I was there for WM XXV to see him and Taker tear down the house and I am proud to say I was there for his last match ever.
3. "Stone Cold" Steve Austin – He made Vince McMahon a billionaire, and he's not only on here for his WWE run, but his WCW run as well. I loved the Stunning Steve Austin character, and was a huge fan when I started to turn into a fan of the heels in my early teenage years.
2. "Macho Man" Randy Savage – I was born and raised as a Hogan fan, but I learned quickly to appreciate the greatness of the Macho Man. Before Shawn Michaels, Randy Savage was Mr. WrestleMania as he stole the show on a nearly yearly basis. He along with Ricky Steamboat put on what is my favorite match of all time, and what I consider the greatest match ever (WrestleMania III). The match with Warrior is still one of my personal favorites and his story arc from Mania to Mania is one of the greatest ever told.
1. Hulk Hogan – This was a no brainer for me as I was born in 1981 and my father had me watching wrestling nearly since birth. My first memories are of Hulk Hogan and I was the biggest fan (was Hogan for Halloween when I was 5 years old). He is the reason I am a fan, and I have been loyal to the man no matter what. Nothing that has happened in recent years, months, weeks, or days is going to change my mind on Hogan. To me he will always be the greatest of all time and the biggest star in the history of pro-wrestling.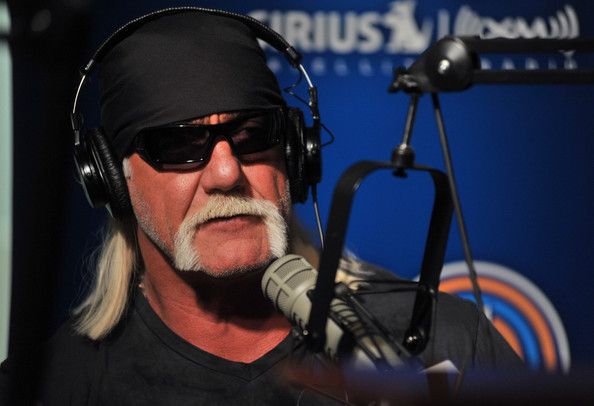 ---
YOUR TURN KNOW IT ALLS
List your Top Five for this week's topic in the comment section using the following format:

5. CHOICE: Explanation
4. CHOICE: Explanation
3. CHOICE: Explanation
2. CHOICE: Explanation
1. CHOICE: Explanation
TWITTER
Your heart is free. Have the courage to follow it…TO CSONKA'S TWITTER!
http://www.twitter.com/411wrestling
http://www.twitter.com/411moviestv
http://www.twitter.com/411music
http://www.twitter.com/411games
http://www.twitter.com/411mma