The 411 Wrestling Top 5 11.14.12: Week 195 – Top 5 Favorite Things About Wrestling
November 14, 2012 | Posted by
Hello everyone and welcome to 411 Wrestling's Top 5 List. What we are going to is take a topic each week and all the writers here on 411 wrestling will have the ability to give us their Top 5 on said topic, plus up to three honorable mentions.
So, on to this week's topic…
TOP 5 FAVORITE THINGS
Robert S. Leighty Jr
5. The Royal Rumble Match – Outside of WrestleMania I look forward to nothing more than the Royal Rumble, and more specifically the Royal Rumble Match. It has held its uniqueness from Day 1, and will always be the one match of the year I look forward to.
4. WWE Home Video – What has kept me fully entrenched in pro-wrestling even when the current product is down, is the fabulous DVD/Blu-Rays put out the WWE. The sets released on Punk, Austin, and Edge were fantastic, and I am thrilled they are finally starting to put to use their WCW library. The list of future releases is enough to get me happy for years to come.
3. TNA/WWE PPV Surprises – The one thing I enjoy from both companies is that there are times that they will deliver honest to God, kick ass pro-wrestling inside their respective rings. I will continue to sit through matches that range from bad to middling just to find a match that blows me away and leaves me wanting more. Those are the moments that have kept me as a fan no matter how bad things get or how uncool wrestling may be. Guys like CM Punk, Daniel Bryan, Austin Aries, James Storm, Kurt Angle, Samoa Joe, Chris Jericho, etc keep me coming back.
2. WrestleMania – It's cliché, but I view WrestleMania as the biggest day of the year for pro-wrestling, and as a life long fan, WrestleMania Sunday will always be special. The product could be heading in the wrong direction, but I know the WWE will do whatever they can to make the Road to WrestleMania and WrestleMania itself entertaining. I enjoy the fact that on that one night the wrestlers on the card will do everything they can to show that they deserve to be on that stage.
1. CM Punk/Paul Heyman – I am a huge fan of CM Punk, and he alone would probably be #1, but adding Paul Heyman to the mix makes them a clear cut #1. They are hands down what I have enjoyed the most on WWE TV week in and week out, and as long as they are together that will probably continue.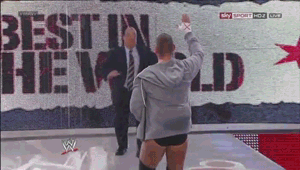 ---
Todd Vote
5. Team Hell No and the Re-emergence of Tag Team Wrestling – Team Hell No has been so entertaining, and you have to give them credit, at least partially, for the renewed interest in the tag division. Their anger management skits were hilarious, and they have really gotten the crown behind them.
4. ROH on my TV on Sunday Nights – I'm a night owl, and there just isn't a lot to see on TV on Sunday evenings once AMC's Sunday night lineup is done. switching over to my local Fox affiliate to watch some Ring of Honor is just what the doctor ordered. Granted I'm not all familiar with the product yet, but I am learning.
3. Bully Ray – For months I was reading on this site about Bully Ray this, Bully Ray that, Calfzilla this, Twitta Machine that. So I tuned in to TNA to see if Bubba Dudley had really reinvented himself. Holy Sh*t he really is one of the best things in TNA today, isn't he?
2. WWE Main Event – This show has been surprisingly entertaining. it was wrote off by most people as just being another Superstars when it was first announced, but luckily it hasn't turned in to that yet. We are given at least one good to excellent match every week. Plus, I've really been digging the video packages they have used to promote the talent.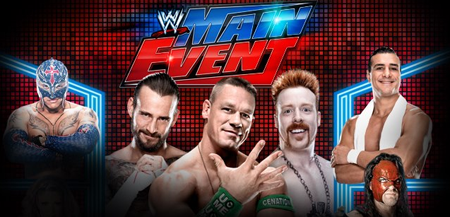 1. CM Punk Best in The World – I certainly liked the pipe bomb dropping tweener CM Punk better, but the new heel persona has started to grow on me. They've been able to get away from cheap heat tactics they were employing when they first turned him, and that is a good thing. I'm actually kind of hoping he beats one of my all time favorites at the Rumble, when he faces The Rock.
---
James Wright
5. The Potential of Aces & 8s – I absolutely hated this angle when it first debuted, and it gives me no end of problems in my Heel Report what with the stable mostly consisting of interchangeable masked men. But after being given some room to breathe, and with the promise of more members being revealed gradually, I am really looking forward to how this thing plays out. It has been a long time since there has been a sustained, long running angle like this and the fact that most members are still masked covers TNA in case any of the guys they have picked for the group get injured, or too green right now, so they hopefully won't stumble like Nexus did in the beginning. The WWE were onto something with that group and TNA could take it further, if they only book it right and keep Sting and Hogan's involvement to a minimum.
4. Tag team matches not made by Teddy Long – The tag team divisions in both TNA and the WWE have been suffering for quite awhile, especially in the WWE. But recently the tag division has been getting a lot of love, which really helps to pad out the shows and gives guys in the under card something to feud over, now if only they could sort out all their other belts we might actually be back to having compelling PPV cards that actually make people want to tune in and order the damn things.
3. The Bound For Glory Series – Sure in the past two years the payoffs for the series haven't been all that great, but again the premise gives us a sustained angle that is relatively immune to injury bugbears and makes matches between two seemingly thrown together wrestlers have more meaning. The length of time the series takes means that there is the potential to have a lower card guy or a relative unknown feature in the series and by the end of it look like a star who is ready for a world title shot, or it can take a mid-card guy and make him look like a legitimate main eventer, or you can just go with the guy that sells the most merchandise, but never mind that. The BFG Series was even better this year than the last and I hope that TNA keeps it around as a tradition for years to come.
2. Pre-taped SNL style segments for Raw – These have all been really simple and have injected some much needed humor back into WWE programming. The best part is that they seemed to have evolved out of nowhere, from anger management skits that put Kane and Daniel Bryan together, seemingly as a throw away thing to build a feud between the two minus C.M. Punk, to helping introduce the 3MB to the mass audience on Raw, as well as allowing us to discover Sheamus' Irish-Jewish roots. There hasn't been a skit yet that hasn't been at least amusing and it is much better than the fart jokes and leprechauns that were forced to injure this time last year.
1. WWE Theme Music – As bad as the WWE gets some times you can't say that they don't know how to make a good tune. If anything superstars' theme music is getting better, sure not everything is a success, but more often than not I find myself downloading a superstars' new theme and listening to it over and over again until the next one peaks my interest; my current theme of choice is that of the Ryback.
---
Francisco Ramirez
5. WWE Main Event – Is it just me, or does WWE Main Event on ION feel a bit like a UFC show? Hype the match, give us a bit on the participants along with a few interviews and then we have ourselves a match. Now, so far the matches themselves stand out from Raw and Smackdown in the way that they are longer than what we are accustomed to. Add in a short filler match afterwards and Main Event so far has been must see TV.
4. WWE Tag-Team Division – "I am the Tag-Team Champions!" As dumb of a statement as that is, it sure makes for some good TV watching. The WWE Tag-Team division is making a huge resurgence. Thankfully! While some of the teams are basically guys thrown in together, like the Rhodes Scholars, it works. Daniel Bryan and Kane have incredible chemistry together and took a stupid concept like the anger management skits and ran with it. Sin Cara and Rey make a great team, and I don't think it will be long before they hold Tag-Team gold. I totally marked out seeing them with the half and half masks, something that's commonplace in CMLL, and obviously an easy sell. AMW is entertaining, and the wildcards are easily the Usos and Primo and Epico. It still has a ways to go, but is leaps and bounds better than the past few years.
3. ROH Alumni – As much as some marks hate it, everyone who once said ROH was the future of wrestling, was right. Sure ROH is basically in shambles as a promotion, what was once the wrestling promotion to watch, is basically an afterthought. Much of the roster that passed through and made a name for themselves in ROH, are now set to be or are on top of one of the big two promotions. Austin Aries and CM Punk are leading the pack in TNA and WWE, to say CM Punk is a big deal at the moment is an understatement. Kenny King is floundering at best, but he's fairly new in TNA, Antonio Cesaro is the U.S. Champion and the future looks good for him. Cassius Ohno, and Seth Rollins are doing good in NXT and the future is bright for them, Daniel Bryan "IS THE TAG-TEAM CHAMPIONS!". It's damn good to see ROH Alumni that many said wouldn't make it or fit in the big 2 doing just that.
2. Mexico is on their "A" game – When the WWE arrived to Mexico and scooped up their number 1 talent, many feared for what was to come. Everyone was guessing on how long CMLL and AAA could last before the WWE owned them. While at first things were bumpy, CMLL and AAA made some big moves. CMLL passed the Mistico gimmick to Dragon Lee, who at the very least has drawn attention, rebranded Metro as Diamante Azul and pushed him heavily, not to mention resign Marco Corleone, and position Rush as a heavy hitter. AAA has brought in former CMLL talent, Texano Jr, Toscano, and Semental. Also they've tried to create new stars, and push young talent like Los Infernal Rockers and Daga. Add to the mix that the in-ring product for both companies has gotten better. The WWE dominance of Mexico has ended. AAA is beating them ratings wise in Mexico, and the lucha product is far better than before the WWE's arrival.
1. TNA Turnaround – Finally, an alternative to the WWE. Sure it's been around for a while, I'll argue that at one point it was a better product, but let us be honest, for quite some years now TNA has plainly sucked. The turnaround has been massive, Russo is gone, crap finishes are not part of every match, there is actually a good amount of wresting during the Impact Wrestling two-hour show. I'll be honest, I gave up on TNA probably around the Main Event Mafia time-frame, I'd occasionally watch just to see what was going on, but it wasn't until Austin Aries arrived and started tearing it up in the X-Division that I started watching again, Aries won the World Title and I was hooked. Granted it's not perfect, the Knockouts Division is lacking at best, but the positive outweighs the negative. Samoa Joe as TV Champ, Bully Ray is doing tremendous, the tag division is still strong, I've enjoyed the Joey Ryan storyline, Bobby Roode and James Storm are on fire right now. I might also add there are storylines and concepts with potential, the Aces and Eights storyline so far is worth watching, they might mess it up, they might strike gold, I'm still undecided on Jeff Hardy as the TNA World Champion, the casual fans love it though, the Gutcheck Challenge has been hit or miss, and speaking of hit or miss, RVD as the X-Division champion is up in the air. It's good to see TNA picking up steam, and this has been a good year for them, hell I might go as far as saying they might be a strong contender for the 2012 fed of the year.
---
MICHAEL WEYER
5. Team Hell Yeah I admit it, I like them. Daniel Bryan and Kane, the ultimate odd couple but put together and you've got comedy gold. They're good as a team in the ring but damn funny in promos, each bouncing off the other nicely and wonderful seeing the crowd respond to them so well. They're a much needed highlight for WWE these days and hope they stick together a while as this is a coupling you can get a lot more mileage out of thanks to their great chemistry.
4. The Time Splitters After unfairly being dropped by TNA, Alex Shelly has been getting revenge by tearing it up in Japan. He and KUSHIDA have clicked amazingly well and getting hotter every week. They do amazing spots, great mic work and the fans are on their side so if you want fantastic tag action, look across the sea for a great example.
3. WWE continues to make awesome DVD sets The latest NWO Blu-Ray continues WWE's wonderful sets. A good documentary along with a Legends of Wrestling roundtable that lets you enjoy the rise and fall of the group and shows the detail of history presented well. That's following the awesome CM Punk set, Rock vs Cena and Clash of the Champions. Next year will bring us even more with anniversary set for RAW and the long-awaited WarGames set among many others. Say what you will about the current product but WWE always goes out of their way to provide great DVD sets that lets you enjoy wrestling past in all its glory.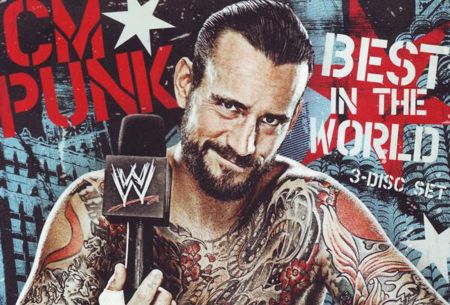 2. TNA's Rise There are bumps (Jeff Hardy's inner monologue) but TNA has been doing an absolutely fantastic job in the last few months of entertaining the hell out of you. Complain about the payoff to Aces & Eights but the build was good for it. Aries is a huge star now, proven as a main eventer and looks ready to take back the big spot soon. Bully Ray has been a standout, shifting from wild heel to a new hero for the company in an organic way most storylines can't make work right. Storm and Roode have a hot feud going while the shows are coming together great week in and out, no longer painful to watch but great work all around. The company is firing it creatively nicely and wonderful seeing it happen, giving fans the creative shot WWE could use quite badly now.
1. CM Punk He is a genius. It's that simple. A man who is brilliant in the ring but fantastic on the mic, a guy who mixes old school heel actions with a 21st century mentality. He proved himself last year with his brilliant working of the fans and brining up WWE's own drawbacks on their programs. He's reigned a full year as champion, one of the longest reigns in some time and taken on all comers. He has the fans in the palm of his hand, whether face or heel and can hold a show like no one else. Punk is a key reason WWE remains hot today and why we love to watch wrestling, to see a fantastic star like no other running his mouth but wowing in the ring too.
---
YOUR TURN KNOW IT ALLS
List your Top Five for this week's topic in the comment section using the following format:

5. CHOICE: Explanation
4. CHOICE: Explanation
3. CHOICE: Explanation
2. CHOICE: Explanation
1. CHOICE: Explanation
TWITTER
Your heart is free. Have the courage to follow it…TO CSONKA'S TWITTER!
http://www.twitter.com/411wrestling
http://www.twitter.com/411moviestv
http://www.twitter.com/411music
http://www.twitter.com/411games
http://www.twitter.com/411mma