The 411 Wrestling Top 5 3.26.14: Week 257 – The 5 Most Disappointing WrestleMania Matches
March 26, 2014 | Posted by
Hello everyone and welcome to 411 Wrestling's Top 5 List. We take a topic each week and all the writers here on 411 wrestling will have the ability to give us their Top 5 on said topic, plus up to three honorable mentions.
So, onto this week's topic…
The Top 5 Most Disappointing WrestleMania Matches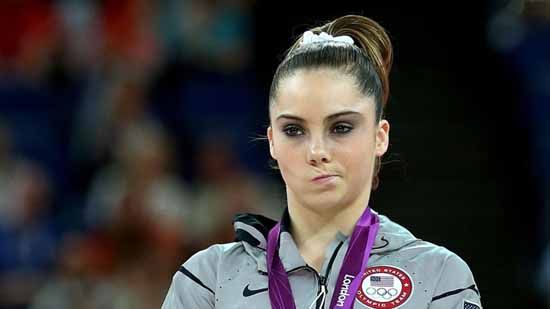 Pretty self-explanatory. What five WM matches were you looking forward too or maybe thought were going to be awesome but then disappointed you in some way?
MICHAEL WEYER
5. HHH vs. Randy Orton, WrestleMania XXV We can cut the guys a bit of slack as they had the unenviable task of following the masterpiece of HBK vs. Undertaker. Flair and Steamboat would have had a hard time winning over a crowd after that spectacle, anything else would be a letdown. But they didn't help their case by putting on a lackluster and uninspired matchup. The build was good with Orton going wild attacking Stephanie and so we had a fighting mad HHH but the "title can change on a DQ" stip didn't seem to fit a rivalry screaming for a no-DQ affair. The pace was rough, neither guy seeming able to win the crowd over and it was clear most in Houston were going for Orton and hated it when HHH won. Both guys have acknowledged that this should have been a wild and extreme battle but instead we had a neutered main event that closed an otherwise good Mania on a pretty poor note.
4. Bret Hart vs. Bob Backlund, WrestleMania XI Two technical masters with a red-hot feud going at it in an "I Quit" match. Sounds great, right? It should have been but somehow, Bret and Bob made it a boring as hell mess. There was no drama, Bret dominating throughout and while such a display would have been fine for a 1970's Stampede audience, it didn't go over very well with a 1995 Mania crowd. Backlund was showing just why he had to be replaced by Hogan a decade before, his throwback work just slow to watch and clearly not able to handle the crowd apathy. Not helping was Roddy Piper asking if a guy was quitting in almost every move. What looked like a great encounter just a slow slog to get through, a hard one for so many.
3. HHH vs. Undertaker, WrestleMania 27 Go ahead, rip into me. Say I'm channeling Warty or such. But if this was a list of the most overrated Mania matches, this would be my top pick as I have never accepted this as the four-star classic so many others claim it is. The pace drags on as this is one of the most padded matches I've ever seen, even by Taker standards, at least half the 30 minutes one or both guys just lying on the mat. It doesn't make sense for HHH to have spent weeks saying he'll do what it takes to win then see him yelling at Taker to stay down after a chair shot rather than try for a pin. Taker couldn't even take the Pedigree right, sloppy work all around and the fact it was Mania, Taker's spotlight, made it all the more worse. I still can't believe so many people say it's fantastic MOTY candidate and I agree they did a good job the next year but this one still stands as one of the biggest let-downs I've ever seen at Mania. Trash me if you want but that's how I honestly feel.
2. Goldberg vs. Brock Lesnar, WrestleMania XX I always loved Scott Keith's assessment of this as "poor match but fascinating to watch as a sociological study." To be fair, it was probably ruined from the start as once it got out both guys were going to be leaving, the Madison Square Garden crowd was riled up to be nasty and they were. It's rare to see a match where literally every move is booed hard but this one stands out as neither Goldberg nor Brock had any idea how to handle this, both doing their best but clearly shaken too much by the hostile reaction. What was once a dream encounter was a nasty nightmare, Goldberg winning which was the opposite of what was planned but the fans just shitting all over it. The only pop came with special ref Steve Austin hitting a Stunner on each guy, ending a match that was undone from the start thanks to both leaving but still pretty painful to watch.
1. Daniel Bryan vs. Sheamus, WrestleMania 28 Oh, yes, I'm still royally pissed about this. This had been getting a good build and we were all set to have a pretty fun fight, Bryan defending the World Championship against Sheamus. We were prepared for a match where they could show their stuff, get the show going on a great footing, win the crowd over well. Instead, it's a running boot and a three count, new champ Sheamus and everyone up in arms massively. In a way, this should have been a sign of the lack of faith WWE would have in Bryan over the years but still appalling that a match that could have been something fun was utterly and completely wasted in a 20-second squash, made the title look cheap, both guys look weak and the show itself having to win back fans way too much, a horrible move on many levels.
---
Alex Crowder
5. WrestleMania XI: Bret Hart vs. Bob Backlund I Quit Match – When you have two veterans you expect a decent match especially when one is Bret! Backlund had a great character at the time and could wrestle better than most his age; however, this match just did not click. You would think the submission stipulation would make for an interesting match, but I just came away disappointed. Also, I must acknowledge that as a kid when I first saw this on a best of WrestleMania tape I found Piper's refereeing to be incredibly obnoxious. Actually, I take that back even today I do.
4. WrestleMania XXVIII: WWE Championship Chris Jericho vs. CM Punk(c) – I like this match and would watch it again. Still, that does not change the disappointment in it. CM Punk was hitting his stride and having a good match with about everyone; meanwhile, Chris Jericho is Chris Jericho. Jericho had numerous great matches with a variety of opponents. I did not expect Rock vs. Cena to be amazing, and really got about what I expected from the two of them. This gave CM Punk and Jericho a chance to steal the show. For some reason, they just had a good match instead of an all-time classic. They even got 20+ minutes, but it did not matter.
3. WrestleMania XVIII: Stone Cold vs. Scott Hall – Stone Cold had always performed to maximum capacity at WrestleMania(yes even with Savio)! Plus if you think back to 2001 Steve Austin seemed to have a good or great match with about everyone! Scott Hall appeared motivated for his new run in WWE. I'm not sure why I expected a Razor Ramon like effort. Either way, I came away disappointed. This match did not even reach 10 minutes!! I think Austin's match with Savio was longer. On the bright side, Hall may have sold the stunner better than anyone!! Perhaps, Austin's past work set my expectations too high. I felt very disappointed in this match.
2. WrestleMania XXI: Rey Mysterio vs. Eddie Guerrero – If anyone has seen their all-time classic from Halloween Havoc you can understand why expectations were so high. I think that was the biggest issue with this match for me. I should have never expected that and looked towards their lesser encounters. Even then, this match only got around 12 minutes and paled in comparison to the usual Eddie Guerrero and Rey Mysterio effort. Maybe, they were holding back and the time constraints hampered them; regardless, this match could have been more if given a chance!
1. WrestleMania XXV: WWE Championship Triple H vs. Randy Orton (c) – I will admit the build caught me on this one! The build might not be for everyone, but I loved it!! I should have remembered Triple H vs. Chris Jericho, yet I seemed to forget that. The build alone made this the most disappointing. This match was not bad really. People just expected a crazy brawl or a No DQ/Falls Count Anywhere type stipulation to be added. The straight up wrestling match was never going to work. I remember watching this with casual fans and they felt equally disappointed. I expected something similar to Undertaker vs. Triple H at WrestleMania 17. That's not quite what happened. Everything about this match just felt lackadaisical. I think Michaels and Taker probably destroyed any chance it had as well. This to me was buildup not matching the actual match.
---
DINO ZUCCONI
5. Camp Cornette (Vader, Owen Hart and The British Bulldog) (with Jim Cornette) vs. Yokozuna, Jake Roberts and Ahmed Johnson (with Mr. Fuji), WrestleMania 12 – This match was not good, not good at all. What makes it my fifth most disappointing match, however, is the fact that it should have been the first one on one meeting between Yokozuna and Vader, a match that fans had been talking about while each held the WWF and WCW Heavyweight Titles, respectively. Whether they would have produced a five-asterisk match is irrelevant; the fans wanted Yoko vs. Vader, not some meaningless six-man tag. At least we got Savage vs. Flair as a consolation when they bailed on Hogan vs. Flair. This replacement was ridiculously boring.
4. Triple H vs. Randy Orton, WrestleMania 25 – I'm sure it's getting redundant, so I'll make mine brief. These two engage in a blood feud where Randy Orton systematically assaults Triple H's entire "family" and Triple H orchestrates a home invasion. And so, naturally, the build up is to a match where Randy Orton will win the belt if Triple H is disqualified. Nothing ramps up the intensity like the Quebec Province rules.
3. Eddy Guerrero vs. Rey Misterio, WrestleMania 21 – This was a pretty anticipated matchup given what we knew these two could do when sharing a ring, and it ended up just not clicking right. It's not a bad match, but it's a match that feels stuck in second gear, with Rey Misterio constantly fidgeting with his mask throughout. I was live in attendance for this show, and the crowd went from being really excited at the start to nearly booing at times. These two turned in much better matches against each other through the spring and summer, but this was definitely not the best launching point for the feud.
2. Diesel vs. Shawn Michaels, WrestleMania 11 – The dream matchup turned out to be a very under whelming affair. Maybe they were told not to steal the show from the Bigelow/LT match, maybe they weren't feeling it, or maybe Shawn's desire to make himself the star really did steal from the match, as others have suggested. Whatever the reason, I've always thought this match fell far short of the billing and the expectations, which is amazing when you consider the Kliq Members Wrestling Each Other rules. It's not the worst match ever, but it's a match wrestled in reverse, with heel Michaels playing babyface to babyface champion Diesel's heel offense. Add in an unnecessary ref bump, a false finish, and a horribly executed Jackknife where Shawn almost lands on his feet, and you've got a match that disappoints on a show that was full of them.
1. Hulk Hogan vs. Ultimate Warrior, WrestleMania 6 – While we can all get nice and smarky and discuss how matches fell short, or were ruined by dumb booking or other extenuating circumstances, the fact of the matter is this: there is no disappointment worse than that of a child disappointed that his hero fell short. For all the accolades this match receives (and deservedly so), it will always be the most disappointing WrestleMania match in my heart. I *still* can't believe Hogan didn't win the match. I'll never believe it.
---
MIKE HAMMERLOCK
5. Bret Hart vs. Bob Backlund, WrestleMania 11 – Lots of dishonorable mentions that almost made it: The Rock vs. Ken Shamrock, WrestleMania 14; HHH vs. Randy Orton, WrestleMania 25; Lex Luger vs. Mr. Perfect, WrestleMania 9; Shawn Michaels vs. El Matador, WrestleMania 8; Randy Savage vs. Dusty Rhodes, WrestleMania 6. What puts Bret and Backlund in front of those other matches is the quality of the two guys involved. This WrestleMania fell smack dab in the middle of Bret's great run. He was coming off WrestleManias where he faced Piper, Yokozuna and Owen/Yokozuna. In the subsequent years he'd go on to face Shawn and Austin. This was Bret Hart at his peak, facing WWE legend and hellaciously good wrestler Bob Backlund in an "I quit" match. It should have been a technical masterpiece.
Instead it was awkward and rushed. Backlund didn't even definitively say "I quit" at the end. He burbled something and guest referee Roddy Piper figured it sounded enough like "I quit" to do the trick. For all anyone knows Backlund might have been placing a takeout order for Brown Thomson's (Hartford reference, since that's where the event was held). These two should have set some sort of bar for "I quit" matches to follow. This match should have ensconced Backlund as one of the all-time greats. Unfortunately it was a poor effort, which makes it easy to overlook Backlund's career. I'm guessing if Bret could have one back for a do-over, it would be this one.
4. Mr. Wonderful vs. Magnificent Muraco, WrestleMania 2 – I fully admit this is a highly personal choice for me. I was a Wonderful fan. I will maintain to my dying breath that Paul Orndorff is the opponent who initially did the most to get Hulkamania running wild. He had more snap, more impact, more intensity than the conga line of other pretenders to Hogan's throne in the mid-80s. When you saw him live, you came away pretty well convinced Orndorff was the baddest man on the roster. Against others, Hogan's dramatic comeback victory routine felt hollow, but against Wonderful it felt like a real upset. Wonderful was legit.
After lending his legitimacy to the main event in WrestleMania I, Wonderful turned face, teaming with Hogan to take on Roddy Piper and Cowboy Bob Orton and uttering the classic line (about the fake cast on his arm): "My arm is just as broke as Ace's is." In and around this time Gorilla Monsoon began referring to Orndorff as a future champion. Yet by the time WrestleMania II rolled around, Orndorff was drifting. Technically a match against Muraco, who could go when he was in the mood, made some sense. Muraco had won the initial King of the Ring tournament the previous year and had a high-profile feud with Hogan. Both guys gave off that could-be-champ aroma, but they weren't really fighting over anything.
It would have been far better to give Orndorff a big feud against Macho Man and let Muraco get over a guy like Junkyard Dog in order to keep him a top heel. That brings us to the disappointment of this match. So the WWF had two near-top guys who could make something happen in the ring, but it didn't want to damage them. Solution: book a bullshit match. These two were sent out to jerk the curtain. They played it technical for a few minutes, then it escalated into a brawl, which spilled out into the audience for a double count out. The lighting was so bad at the Nassau Coliseum that people couldn't even see the brawl once it left the ring. The bullshit booking drew "bullshit" chants. Great way to bury two of your best guys.
Orndorff would switch back to heel again during the next year and have a great feud with Hogan (I'd argue it was Hogan's best feud). Along the way he injured his arm and he was never the same again. Wonderful's WrestleMania history was main event, to curtain jerker, to done. It was a crying shame. Whatever plans the WWF had for him with that "future champion" teaser came to nothing. Muraco stuck around for two more years, but eventually ate himself out of the business.
3. Undertaker vs. Jimmy Snuka/Jake Roberts/Sycho Sid/Kane, Wrestlemania's 7, 8, 13, 14, 20 – Had to take a field pick on this one. The Streak may be legendary, but the first half of the run was generally terrible. Only HHH and Rick Flair managed to escape that trap. In fact, for more than a decade the smart money was on Undertaker having the worst match of the night. Yes, he's amazingly agile for a big man. Yes, during that past decade he has worked some of the finest matches in WrestleMania history. Yet if you weren't a kid when he came along (e.g. not someone predisposed to viewing him as a mystical, bigger-than-life force) you had to endure countless dopey angles and terrible matches. I used to dread Undertaker matches. He was one of the leading culprits in why the New Generation Era sucked as hard as it did at times.
I didn't list all of the Phenom's WrestleMania travesties here. Some of those matches were DOA. Fortunately we never got the match that surely would have taken #1 on my list: Undertaker vs. Hulk Hogan. I can only assume they never were able to work out how to hold a match between two guys who refuse to sell for, or job to, one another. They might have gone to ring and vogued at each other. As for the matches I did list here, it was sad that Undertaker wasn't able to get anything out of Snuka or Jake. Maybe those two were too far past it at that point of their careers, but they were two of the best of their era and it's generous to call their WrestleMania bouts against Taker anything better than pure duds.
Despite the longest and most laborious intertwined storyline in WWE history, Undertaker and Kane have no particular in-ring chemistry. They crapped the bed twice at WrestleMania. Slow pace, botched spots (it's a miracle Kane's neck didn't get snapped at WM14), vastly more show than substance. Twice it was supposed to be the colossal showdown between the two most dominant big men of the era and twice the best thing about the match was the druids. Then there's Undertaker vs. Sid headliner for WM13. Allow me to give you what should have been the call for the match: "SID HUGS UNDERTAKER! SID HUGS UNDERTAKER! SID HUGS UNDERTAKER!"
2. John Cena vs. The Rock, WrestleMania 29 – If you just view the match as a standalone event, it's fine. I rate it **3/4, which is a shade better than average. Others rate it higher, some lower. It had a big match feel to it, but the story it told was a big ball of "Who gives a rat's ass?" It was a re-run of the WrestleMania 28 main event, which was billed as "Once in a Lifetime." Of course, this time the WWE title was involved, which made it clear Cena would be getting his win back since Rock had some movies to make. The promos began to feel forced and no one cared about the payoff.
The WWE fanbase wasn't aching to see Cena go over Rock. In fact, the WWE had to whip out a big back of tricks just to gloss over an stadium full of people not the least bit inclined to cheer for a Cena victory. Rock calmed the boo birds down, but the end of the match was flat. The heel won. It was an instantly disposable main event. This match and the painfully obvious build to it are a big reason why WWE events have been getting hijacked for the past year. Fans want better. This didn't feel epic, it felt like marketing.
1. Kurt Angle vs. Chris Jericho vs. Chris Benoit, WrestleMania 16 – How did these three guys not stick this bout up in the pantheon of great matches? It was the WrestleMania debut for all three men and they would go on to work a litany of classics. Each of them headlined WrestleMania in the following years. Leading up to this match everyone pretty much expected it to steal the show. Angle was holding both the Intercontinental and WWF European titles, which would be determined by two separate falls in the match. Given the talent and the stakes, this contest was loaded with potential. Instead, the triangle ladder match for the tag title stole show and this came off as a bit of spotfest.
The main problem with it was the amount of time it got. While 13:35 isn't a short match, they had three wrestlers and two falls to work through. They needed more time to make each fall seem like a major accomplishment. The match didn't deliver the momentum shifts it should have. None of the three guys got to demonstrate serious resilience. There's a difference between working a fast-paced match and a hectic match. This one was hectic. You almost get the sense it was booked this way so that it didn't steal the thunder of the four-way main event for the WWE title with McMahon family members in every corner. It wasn't a bad match, just an average one … which is a far cry from the epic it should have been.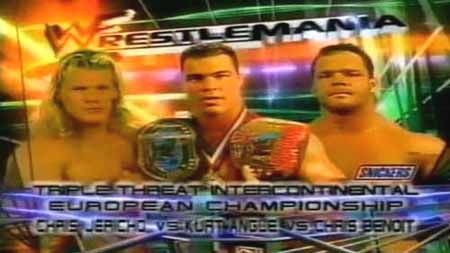 ---
JUSTIN WATRY
5. Bill Goldberg vs. Brock Lesnar – Sheamus vs. Daniel Bryan at WrestleMania 28? Meh, I predicted the match would end in less than a minute nearly two weeks before the event. Thus, no disappointment. Stone Cold vs. Scott Hall in 2002? I expected an okay match, and that is what we got. Thus, no disappointment. The Undertaker vs. Triple H at WM27? Match of the night and one of the best of this generation. Thus, no disappointment. You want to take about disappointment – talk about Brock Lesnar vs. Bill Goldberg at WrsetleMania XX in 2004. Epic collision. Great video package. Both men could win. Dream match. Then it all fell apart in the days leading up to the show and on that infamous night. Lesnar was leaving. Goldberg was not staying. Worst of all, word leaked out, and New York City is as smarky as it gets. That match stood no chance. They could have had a five star classic planned with Stone Cold as referee. That NY crowd was not even going to give them a chance. Sad. The match came, went, and all three (Stone Cold included) were gone a month later. Such a shame…
4. Chris Jericho vs. CM Punk – I just checked my WrestleMania 28. For the WWE Championship match, this is what I said: "Well, it was certainly not a classic. However, I was entertained and loved the ending." Yeah, pretty much. Where this becomes disappointing is my own expectations. I bought into the hype hook, line, and sinker. Chris Jericho was back. CM Punk was reigning WWE Champion. We knew for months their feud was coming. It was going to be amazing. Best in the world taking on the best in the world. The whole nine yards! Classic it was not. Very entertaining title match it was.
3. Triple H vs. Randy Orton – Pretty much the same as above. Contrary to popular belief, this was a GOOD match. It really was. However, the problem was two fold. First, nothing could main even that night but Undertaker vs. Shawn Michaels. Sorry, bad move there. They HAD to get the closing slot. One year later, they did. HHH and Orton were dead on arrival. Secondly, this was a blood feud. It was all about tearing each other's heads off, so what happens? We get a silly stipulation keeping this to a 'wrestling' match. Right from the get go, the two hit finishers and worked a mat based style. Um, what? Again, this was a good match…but not for this feud. In a WM main event.
2. Vince McMahon vs. Bret Hart – Honestly, this match went just as it should have. The bell to bell "booking" was correct. Bret Hart (with his family at ringside) destroys Vince McMahon with a steel chair and makes him tap out to the Sharpshooter. Bret gets revenge, and Vince gets very little, if any, offense in at all. Perfect! About as easy as it goes. However, somebody thought it would be wise to stretch that out. Similar to the Michael Cole/Jerry Lawler match at WM27, there was no need to waste so much time. Face beats heel. Crowd cheers. Not face beats on heel for what feels like an hour, and then when the crowd is sitting on their hands for the finish, they hardly cheer.
1. The Entire WrestleMania 2000 Event – Probably the worst WrestleMania event of all-time. Originally, I was going to say that first sentence and leave well enough alone. However, this event just stunk so bad that it riles me up every single time I have to discuss this garbage. Therefore, buckle up! If you (somehow!) enjoyed this WM event, feel free to just go to the comment section and thrash me, which is likely already happening.
A) Live crowd: Yuck. California crowds are hit or miss in terms of excitement. They usually sell out (note recent Summerslams) and bring the fans. No wonder WWE keeps going there. However, some shows are just filled with silence. In 2000, WM almost felt like a LA Lakers NBA game where celebrities show up to 'be seen' rather than show up to have fun.
B) All day pass: Maybe this is why I felt disappointed so bad much and still feel such disdain for this event? That ridiculous all day WrestleMania deal. Watching that thing on Sunday leading up to the actual PPV just wore me out. By the time WM2000 began, I had my 'wrestling fix' for the day.
C) One on one match: Kat vs. Terri was the only one on one match, and that was basically a battle royal style cat fight. In my mind, that means there was not a single one on one match. Seriously, that summed up the Attitude Era right there. Is it any coincidence some of the worst WrestleMania events took place during the precious Attitude Era? 1998? 1999? 2000? No thanks.
D) Pure filler: Big Bossman and Bull Buchanan taking on D'Lo Brown and Godfather? Oh boy. Giant hardcore brawl? Ugh. Test and Albert taking on Al Snow and Steve Blackman? Yawn! Triangle ladder match was very good. Terri vs. Kat? Whatever. Too Cool and Chyna taking on Eddie Guerrero, Parry Saturn, and Dean Malenko? Yep, Chyna pinned Eddie. Think about that for a second. The IC and European fluff disappointed. Rikishi and Kane taking on Road Dogg and X-Pac? WHY?!?! That is your WM card folks! Bunch of tag matches, a ladder match, and more junk. Oh, but there is one big steaming pile left…
E) Main event: My, oh my. A face should always, always, always end WrestleMania on top. Always. Do not waste your time talking about predictability. Do not waste your time wishing for swerves. Do no waste your time telling me how great heels are and how much faces suck. Do not even bother. At WM, a face stands tall at the end with fireworks going off. Without even getting into the big McMahon family drama, Mick Foley coming out of retirement, and the actual WM main event changing multiple times during February and March, the in-ring match was the most disappointing aspect of them all. Bottom line, I have ranted enough on this dreadful, dreadful show.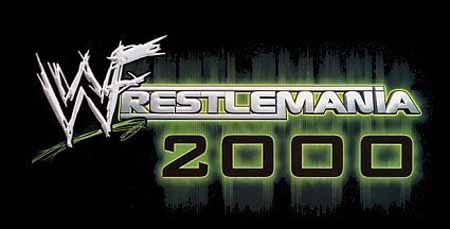 ---
YOUR TURN KNOW IT ALLS
List your Top Five for this week's topic in the comment section using the following format:
5. CHOICE: Explanation
4. CHOICE: Explanation
3. CHOICE: Explanation
2. CHOICE: Explanation
1. CHOICE: Explanation
Your heart is free. Have the courage to follow it…TO CSONKA'S TWITTER!
http://www.twitter.com/411wrestling
http://www.twitter.com/411moviestv
http://www.twitter.com/411music
http://www.twitter.com/411games
http://www.twitter.com/411mma
Have you checked out the Csonka Podcasting Network? If you haven't, you should We run anywhere from 15-20 shows a month, discussing pro wrestling, the world of MMA, the NBA, general sports, popular TV series of the past, bad movies, battle rap, interviews, MMA & Wrestling conference calls and more! Around 10 different personalities take part in the various shows, which all have a different feel; so you'll likely find something you like. All of the broadcasts are free, so go ahead and give a show a try and share the link with your friends on the Twitter Machine and other social media outlets! Running since May of 2011, there are currently over 500 shows in the archive for you to listen to.
Larry Csonka is a Pisces and enjoys rolling at jiu jitsu class with Hotty McBrownbelt, cooking, long walks on the beach, Slingo and the occasional trip to Jack in the Box. He is married to a soulless ginger and has two beautiful daughters who are thankfully not soulless gingers; and is legally allowed to marry people in 35 states. He has been a wrestling fan since 1982 and has been writing for 411 since May 24th, 2004; contributing over 3,000 columns, TV reports and video reviews to the site.