The 411 Wrestling Year-End Awards: Part Seven – Best Promotions of 2016
January 8, 2017 | Posted by
Welcome back to the Wrestling Top 5, year-end awards edition! What we are going to is take a topic, and all the writers here on 411 will have the ability to give us their Top 5 on said topic, and the end, based on where all of these topics rank on people's list, we will create an overall Top 5 list. It looks a little like this…
1st – 5
2nd – 4
3rd – 3
4th – 2
5th – 1
It's similar to how we do the WOTW voting. At the end we tally the scores and get our overall top 5! It's highly non-official and final, like WWE's old power rankings. From some of the best and worst, the 411 staff is ready to break down the awards! Thanks for joining us, and lets get down to work.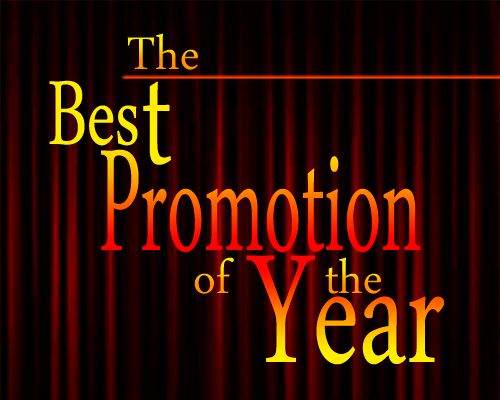 Jake Chambers
5. WWE
4. Beyond
3. Evolve
2. New Japan
1. Lucha Underground – Not only is Lucha Underground the best pro-wrestling promotion of 2016, I say it's the best television show of the year period. As far as wrestling goes, it seems to be the only televised regular federation that uses the middle of their show to actually present exciting matches. Wrestlers here can build on feuds that end in satisfying ways and move up logically to the next level. Everyone from Marty the Moth and Mascarita Sagrada to Cage and Sexy Star had emotional and interesting wrestling adventures in 2016. As far as just pure serialized television storytelling goes, LU out mystifies Westworld with metaphysical layers and twists, is as exciting as the best of Arrow or Vikings, was as colourful as The Get Down, and just as funny as any dopey network sitcom. Everyone wants to blame the shit quality of WWE RAW on the fact that it has 3 hours to fill each week, but why do I doubt that even with all their resources they still couldn't do one weekly hour as good as LU, and yet with 3 hours Lucha Underground would be just as fantastic.
Rob Stewart
5. TNA
4. NJPW
3. WWE
2. Lucha Underground
1. NXT – Does NXT still count as their own promotion, though? I mean… I'll lean towards saying they do. NXT doesn't have a presence on Raw, Smackdown, or WWE's live special events. Until the NXT title is defended at WrestleMania (or, hell, at least Backlash or something), I'm going to call them their own promotion. You could, therefore, conceivably argue that Smackdown and Raw are separate for the purposes of this topic, but considering they were united for over half a year, I won't consider them as separate. NXT didn't have quite the year it did in the past, but damn… that says a LOT more about NX than it does about the year they had. Zayn/Nakamura. The Revival/American Alpha. The Revival/#DIY. These were all absolutely, unquestionably top-notch affairs, and some of the best matches you were going to find on the planet Earth in 2016. Add to those some great, intense feuds (Balor/Joe, Nakamura/Joe, Roode/Dillinger, Bayley/Asuka), and NXT remained my favorite way to enjoy professional wrestling last year.
Justin Watry
5. …
4. Lucha Underground
3. Ring of Honor
2. WWE
1. NXT – Save me the junk about NXT being a part of WWE. I get it, third brand and all. Doesn't matter. NXT is everything that is right about the wrestling business. Seriously, the only negative I have with the company in 2016 is taking the giant leap to tour regularly while I felt more baby steps would have been wiser. Still, the on air product, live specials, and amazing roster is more than capable of being its own promotion. While RAW and Smackdown are still hit or miss for WWE, there is a reason why people think of NXT as its own entity. It's THAT much different…and better. As I wrote about last week, 2017 is going to be a very interesting for the future of NXT. All we can do is sit back and wonder if the bubble has burst or is it still growing?
Jack McGee
5. Beyond Wrestling
4. PROGRESS
3. WWE
2. New Japan Pro Wrestling
1. EVOLVE – All promotions are flawed, but where Evolve thrived in 2016 was due to the consistent quality of the shows. The shows are good, they have a strong episodic quality to them and they have become a gateway to the WWE. On top of that, the promotion does an excellent job of restocking once they lose stars, making new stars and also keeping the quality high. Evolve alone is worth my FloSlam subscription.
Paul Leazar
5. Ring of Honor
4. WWE
3. EVOLVE
2. Lucha Underground
1. New Japan Pro Wrestling – The King of Sports continues to reign supreme for me. While they've certainly gained a ton of critics for being too "western" these days, I've really loved seeing them grow, and continue to still put out an incredible enjoyable product. Despite an over reliance on having everybody in stables, their match quality is second to none, and they continue to bring in top talent from all over the world despite taking a big hit when they lost Styles, Nakamura, Gallows, and Anderson. Other guys have stepped up, and New Japan continues to truck right along.
Chad Perry
5. AAW
4. PWG
3. WWE
2. EVOLVE
1. NJPW – 2016 could have so easily been a down year for NJPW. Four days into the year they found out they would be loosing AJ Styles, Shinsuke Nakamura, Karl Anderson & Luke Gallows, all four men that had held gold in the previous year. However, instead of just hitting the coast button and letting Tanahashi and Okaka feud with each other NJPW built new stars like Kenny Omega, EVIL, SANADA. We saw the rise of Naito, with an all-to-fast fall to follow. Each month the NJPW shows were the shows I looked forward to most. The G1 tournament was not on the level of the last few, but still produced an incredible array of great matches.
Kevin Pantoja
5. PROGRESS
4. Evolve
3. NJPW
2. WWE
1. Lucha Underground – Lucha Underground wins this for me in back-to-back years. I consumed more wrestling than ever before this year but none was better than Lucha Underground to me. WWE had some issues and I've made my grievances with NJPW very clear before. Even Evolve, a company I truly enjoy, had their issues (why the hell is Thatcher still champion?). Hell, every company has problems. However, Lucha Underground is the best at overcoming their flaws. In the cases where their booking is questionable, they do something story related so that it all makes sense. Season three has been pretty good but season two was incredible. From January until July, they consistently put out the best weekly television show by a mile. Their major matches deliver, the production is top notch and their stories are just fantastic. They've built up several stars to the point where they can all be believable as champion (Puma, Pentagon, Matanza, Muertes, Fenix, Mundo, Drago, Cage, Sexy Star, Ivelisse, etc.), which is a tough task. Lucha Underground is the only show I always get excited for before it airs (and post-draft Smackdown now). I feel like a kid again enjoying their product.
Mike Hammerlock
5. Chikara
4. Pro Wrestling Guerilla
3. New Japan Pro Wrestling
2. EVOLVE
1. Lucha Underground – When I was a kid, the big deal was Saturday morning cartoons. Woke up early every week to see them. Needed my Hong Kong Phooey fix. I get that same giddy feeling each week with Lucha Underground. The talent, the quality of the ring work, the production value, the streamlined storytelling – it's the best-conceived and delivered wrestling show ever. LU does more in one hour a week than the WWE's bloated product manages to accomplish in a month. The universe it's created can go anywhere. In 2016 we got to see the arrival of the Monster Matanza Cueto, the rebirth of Rey Mysterio and Sexy Star's "fuck you" moment. Forget about being a great wrestling promotion, it's one of the better shows on television.
Michael Ornelas
5. EVOLVE
4. Lucha Underground
3. NXT
2. RevPro
1. Pro Wrestling Guerrilla – Since moving to Los Angeles in 2012, I've gotten the opportunity to attend my fair share of PWG shows, and it has redefined how fun wrestling can be for me. There is nothing like being in that crowd, but even just watching the DVDs is exciting. It is over-the-top and just allows the wrestlers to be as creative as they'd like to be. As far as pure in-ring action goes, PWG is the promotion to watch (and has been for nearly 8 years now).
Jack Stevenson
5. WWE
4. New Japan Pro Wrestling
3. Fight Club: PRO
2. AAW: Pro Wrestling Redefined
1. Beyond Wrestling – 2016 was a strange year in the sense that, while it seemed like fantastic matches were turning up online on a daily basis, when it came down to it I found it tough to pick one promotion that really stood out. I think there's an alarming disparity between the variety and quality of wrestling we get these days, which is absolutely as good as it's ever been been, and the variety and quality of booking, an area where no promotion truly excels. So, with that said, my number one pick for this year is Beyond Wrestling, who won me over big time this year with a series of strong shows and their cultivation of an utterly unique identity. I enjoy the simplicity of their stories, the wrestling itself is usually very good, and I admire their attempts to innovate and stand out from the crowd, whether that's with nowhere else in the world matches like Chris Hero vs. Kimber Lee, the sprawling Tournament for Today that featured 22 matches condensed into two shows across one single day, or their enthusiastic support of otherwise outrageously underrated wrestlers like Donovan Dijak and Jonathan Gresham. It's the little things as well- they pick excellent, intimate venues with the crowd pressed right up against the ring, lending them an ambience that few other promotions can boast, and I even like the rotating commentary booth on their shows, although I know they're not the only company to adopt that. Beyond have run two iPPVs this year, both of which were decent, but neither showed the company at their absolute best. Get a free trial of their first rate subscription service, the YouTube powered Beyond Demand, and you'll get a sense of what makes this company such a worthwhile force on the independent scene.
Larry Csonka
5. Lucha Underground
4. AAW
3. WWE
2. EVOLVE
1. New Japan Pro Wrestling – I refuse to believe that any promotion is flawless, it's impossible; some can be better than others, but they won't be perfect. After a lot of thought, I decided to go with New Japan. Business was good for the company, despite the fact that they lost Nakamura and Styles. We saw the growth of Los Ingobernables as a true force; Naito became a draw as did Omega, effectively replacing what was lost with Styles and Nakamura. I easily watched more NJPW than almost anything else (I probably saw more WWE just because they produced more programming) but over the course of 2016, I reviewed over 450 shows. WWE proper was very hit and miss, but as propped up by the NXT specials and the Cruiserweight Classic. Evolve had another strong year, improving on 2015, which I felt was their best year to date. But at the end of the day, NJPW takes the top spot for me.
AND 411's The Best Promotions of 2016 ARE…
5. NXT – 13 points
4. WWE – 24 points
3. EVOLVE – 26 points
2. Lucha Underground – 28 points
1. NJPW – 33 points
THE 2016 411 WRESTLING AWARDS:
* The Biggest Disappointment of The Year: The WWE Cruiserweight Division – 28 points
* The Best Non-Wrestler: Dario Cueto – 45 points
* The Best Tag Team of The Year: The Revival – 45 points
* The Worst PPV/Major Show of The Year: WrestleMania 32 – 23 points
* The Best Female Wrestler of The Year: Charlotte – 44 points
* The Best PPV/Major Show of The Year: NXT Takeover: Dallas – 27 points
* The Best Promotion of The Year: NJPW – 33 points
* Most Outstanding Performer 2016: TO BE DETERMINED (JANUARY 9)
* The Best Match of The Year: TO BE DETERMINED (JANUARY 10)
* Most Overrated Performer 2016 : TO BE DETERMINED (JANUARY 11)
* Most Underrated Performer 2016 : TO BE DETERMINED (JANUARY 12)
* The Best Wrestler of The Year: TO BE DETERMINED (JANUARY 13)