The 8-Ball 11.23.12: Top 8 Fantasy Survivor Series Teams
November 23, 2012 | Posted by
Welcome, ladies and gentlemen, to the 8-Ball. I am your party host, Ryan Byers, and, if you're anything like me, you're currently nursing a turkey hangover and cursing the excessive consumerism that runs rampant on Black Friday.
However, these holiday hyjinx (please don't sue me, Mick Foley) are not going to keep me from doing my crucial job of taking things from professional wrestling, placing them in groups of eight, and ranking them.
That said, let's get to the list!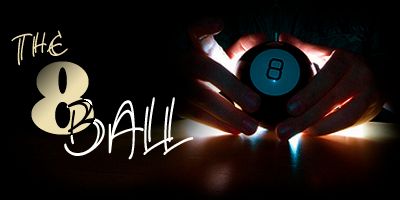 Top 8 Fantasy Survivor Series Teams
Three months ago, I did a column counting down my top dream teams for CHIKARA's annual King of Trios tournament. Because I've always been a big fan of multiple-person tag matches in wrestling, it only seemed natural to give the same treatment to the Survivor Series, the event with multi-person tag matches that started my love affair with multi-person tag matches a couple of decades ago. Some of you might ask why I didn't bother to do this column a week ago when the Survivor Series actually took place, but I grew up watching the Series on Thanksgiving and Thanksgiving Eve, goddammit, and that is when it always feels right to talk about the Survivor Series to me.
So, before we get to the list, let's lay out the criteria that I used in order to put these teams together:
1. Any wrestler, alive or dead, could be considered, so long as he or she wrestled for the WWF during the period of time that the Survivor Series was hosted by the promotion (1987-present).
2. Wrestlers could appear on only one team.
3. Where possible, I attempted to select the team so that they were representative of multiple different "eras" of the company's history, including the present.
4. Unless otherwise noted, it is assumed that the wrestlers would be appearing in their athletic primes (especially, you know, the dead guys).
With the ground rules out of the way, let's get to the list!
8. Women on a Mission
Sherri Martel (c), Trish Stratus, Lita, Alundra Blayze, & Natalya Neidhart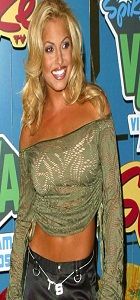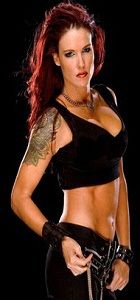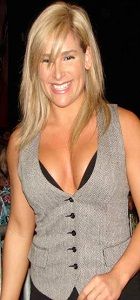 Though it's not exactly a staple, every now and then, you will see WWE present a Survivor Series elimination match featuring the female members of its roster. The first installment of the event featured such a match, the 1995 version of the show included a match that featured a lot of joshi competitors, and a Raw vs. Smackdown divas match made the show in 2008. What this team attempts to encompass is the best all-female crew that could be assembled from throughout Survivor Series history. Captain "Sensational" Sherri Martel may have been better known as a manager when she was with the Fed, but she was a fine wrestler in her own right, and she heads up a crew that includes perhaps the two largest female stars in WWE history, Lita and the incomparable Trish Stratus. Round out the team with Alundra Blayze, the woman who bridged the gap between Hulkamania and the Attitude Era, and current star Natalya Neidhart, and you've got everything you need in order to have a top-flight crew of women for the Survivor Series.
7. Los Stereotypes
Tatanka (c), Hillbilly Jim, Saba Simba, Salvatore Sincere, & Kwang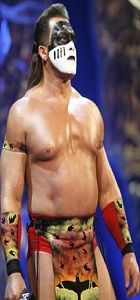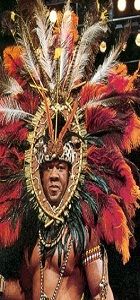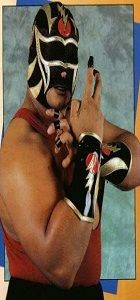 Professional wrestling is known for its over-the-top characterizations, and, unfortunately, some of those characterizations go over the line and creep into the realm of the offensive. That's why our team of Los Stereotypes exists, in order to pay homage to those gimmicks that have provided unintentional comedy to some and enraged others. Heading up the team is a man that represents perhaps the most-maligned group of individuals in pro wrestling history, Native American Tatanka. Of course, the Japanese have also taken their fair share of abuse, and they are represented here by the "ninja" Kwang . . . who was actually played by a Puerto Rican man just because he could throw a couple of kicks. Capping off the team of racial caricatures you have Salvatore Sincere, who somehow made Italians look worse than Salvatore Bellomo did a decade earlier, Hillbilly Jim, who proved that even white people aren't safe from ethnic stereotyping in WWE, and, perhaps most offensively, Tony Atlas as the African tribesman Saba Simba . . . but, the less said about that, the better.
6. The High Flyers
The 1-2-3 Kid (c), Rey Misterio, Jr., Evan Bourne, Lanny Poffo, & The Great Sasuke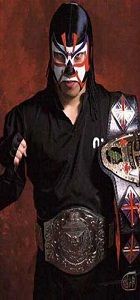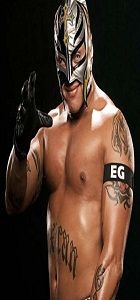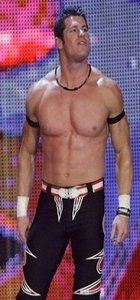 Nothing beats a group of spectacular competitors who can come together and awe audiences with an array of aerial antics. When you talk about high-flying daredevils in WWE history, perhaps none of them had a longer run than Sean Waltman, both as the 1-2-3 Kid and later as X-Pac. That's why he's captaining this team, though I felt I had to depict him in the Kid persona as opposed to X-Pac due in large part to the excellent comeback that the character has made in CHIKARA recently. He's partnered with one of the earliest aerial wrestlers in WWE history and one of the newest aerial wrestlers in WWE history, "Leaping" Lanny Poffo and Evan "Air" Bourne, respectively. Next in the lineup is Rey Misterio, Jr., who is a no brainer for this team because he is one of the few high flying wrestlers in WWE history to actually become a World Heavyweight Champion. Rounding out the team is the Great Sasuke, who appeared for the WWF in two matches around the Canadian Stampede pay per view, and he's on the list because, let's face it, I'm Ryan Byers and I can't get through one of these things without making an obscure Japanese pick.
5. Team Lie, Cheat, Steal
Ric Flair (c), Los Guerreros, Jerry "The King" Lawler, & The Honky Tonk Man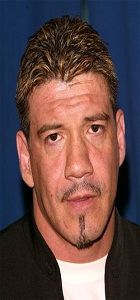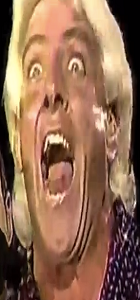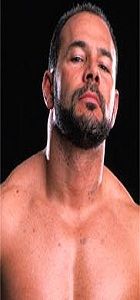 We've all got a soft spot in our hearts for the lovable rapscallion, the man who breaks all the rules but still manages to have an innate charm. The arts are full of such representations, including Don Giovanni, Walter White, and . . . "The Nature Boy" Ric Flair. Flair, acclaimed as the "Dirtiest Player of the Game," is listed here to captain a team full of individuals who lied, cheated, and stole their ways into our hearts. Accompanying Flair are Los Guerreros, Eddy and Chavito, who are a natural fit since their entire run as a tag team in WWE was based around the philosophy that is encompassed within the name of the team. Slots number four and five on the team are filled by a Jerry "The King" Lawler and his cousin the Honky Tonk Man, pair of old school southern heels who are ready, willing, and able to use tricks like chains, phantom brass knucks, and, of course, Jimmy Hart's megaphone in order to gain whatever advantage that they can.
4. Amateur Hour
Kurt Angle (c), The Steiner Brothers, Bob Backlund, & Dolph Ziggler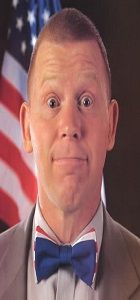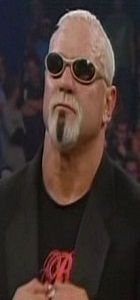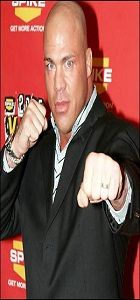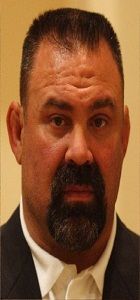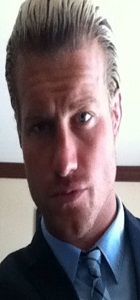 Some of the best in-ring performers in professional wrestling history have come from the ranks of amateur wrestling, be it Olympic, collegiate, or even high school grappling. This team takes five accomplished amateurs from pro wrestling history and unites them in a team sure to take their opponents down (double leg or single) and pin their shoulders to the mat. In the lead position is the most decorated amateur wrestler to ever compete for WWE, Kurt Angle, who of course captured an Olympic gold medal and two NCAA Championships before becoming a multi-time WWE Champion and fading into relative obscurity. Joining him are the Steiner Brothers, standout amateur wrestlers for the University of Michigan prior to turning pro and becoming tag team champions in the WWF, New Japan Pro Wrestling, and WCW, in addition to Scott having a strong singles career during the Monday Night War. Another old school-new school pairing puts an exclamation point on the team, with the old school being represented by Bob Backlund, another former NCAA Champion, and Dolph Ziggler, who, under his given name of Nick Nemeth, who for a period of time held the record for most matches won at his alma mater, Kent State University.
3. Team Wackjob
Randy Savage (c), Sid Vicious, Mankind, Doink the Clown, & Daniel Bryan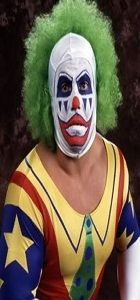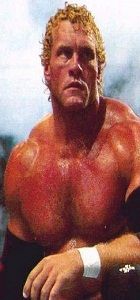 Though it is a hindrance to most people's careers in the real world, it seems that being mentally unbalanced can be to your advantage if you're a professional wrestler. Throughout the years, there have been tons of guys who are more than a little bit "off," and most of them have done pretty damn well for themselves. Such is the case for the five men who comprise this team. Leading the pack is the "Macho Man" Randy Savage, who was quite the nutter in his heel days and had one of the longest WWE Championship reigns on record during that period of instability in the 80's. Flanking him are two monsters from the 1990's, the first being former champ "Psycho" Sid Vicious and the second being Mankind, the demented Face of Foley who was a thorn in the side of the almost undefeatable Undertaker as soon as he burst on to the WWF scene. In a bit of an unconventional pick, Doink the Clown also makes the team, because the original, disturbed, heel version of the clown was a delightfully sick character that was also one hell of a performer in between the ropes. Topping things off is Daniel Bryan, one of the best technical wrestlers of the past ten years, who has also recently proven that he is goofier than a whole box full of pet coons. This is a team to reckon with . . . assuming they can avoid being committed.
2. Team MURDERDEATHKILL
Brock Lesnar (c), Vader, Bam Bam Bigelow, & The Road Warriors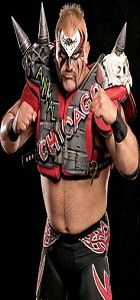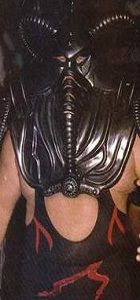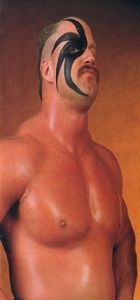 One of the first ideas that I had when I came up with the concept for this list was that I needed to put together a team of the scariest men that I could possibly think of. That's what we've got here, with Brock Lesnar captaining a squad consisting of himself, Big Van Vader, Bam Bam Bigelow, and the Road Warriors. Lesnar, in addition to being a freakishly large, freakishly strong man with a bad attitude, has an extra level of intimidation factor because his amateur and MMA backgrounds mean he knows how to fully utilize his strength. Bam Bam Bigelow and Vader are terrifying as well, a former IWPG Tag Team Championship combination consisting of two of the most talented superheavyweight wrestlers in the history of the sport. Perhaps scarier still are the Road Warriors of Hawk and Animal, another former IWPG Championship combination that has one of the most celebrated and decorated careers of any tag team to ever exist. This team essentially looks like an undefeatable brick wall of masculinity, at least until you get up to . . .
1. Hell in a No Sell
Hulk Hogan (c), John Cena, Triple H, The Undertaker, & The Ultimate Warrior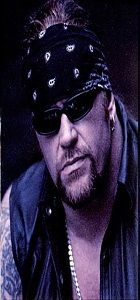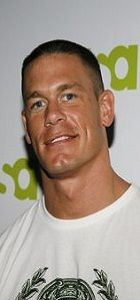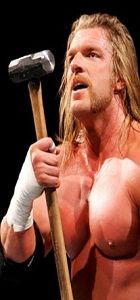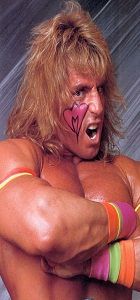 As scary as the MURDERDEATHKILL team above might be, there is one squad of men who you absolutely know could overcome them. It is a union of the five men in WWE history who have the ability to take virtually any beating doled out to them and still come out on top. Leading the way, of course, is the most iconic professional wrestler in the history of the United States, Hulk Hogan. Partnering with him is the man who is essentially his 2012 equivalent, ten-time WWE Champion and two-time World Heavyweight Champion John Cena. Also on the squad is a man who made his World Wrestling Federation debut at the Survivor Series and has been on a major tear ever since, the incomparable Undertaker. Last but certainly not least are two former rivals, men who locked horns with one another at Wrestlemania XIII, Triple H and the Ultimate Warrior. This team might take a beating in the early gong of its match, but, by the end, they would be collectively shaking their heads back and forth, wagging their fingers at their opponents, whipping them into the ropes for a big boot, and pinning them with the atomic leg drop of death. Whatcha gonna do, brother?
That's it for this week's 8-Ball. If you can't get enough of Ryan, follow him on Twitter here.