The 8-Ball 12.21.12: Top 8 Wrestlers WWE Should Sign in 2013
December 21, 2012 | Posted by
Welcome, ladies and gentlemen, to the 8-Ball. I am your party host, Ryan Byers, and I am here for yet another countdown-a-licious column at 411wrestling.com.
A few weeks ago, I dipped my toe into the pool of traditional year-end material by taking a look at the eight most improved wrestlers of 2012. For the past couple of weeks, I have deviated from the end of the year material by taking a look at the old school Land of 1,000 Dances music video and also the eight most important wrestling lawsuits.
This week, though, we return to an end of the year style column, and we do it in what I hope will be a big way, as we look at some wrestlers who have had made major strides in 2012 that, in my opinion, entitle them to a handsome reward in 2013.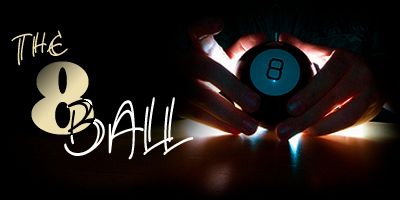 Top 8 Wrestlers WWE Should Sign in 2013
One of my favorite aspects of professional wrestling is keeping an eye on the non-mainstream promotions of the world, be they foreign, independent, both, or otherwise. One of the big reasons that I do this in addition to watching mainstream wrestling is because I have an interest in where the next wave of stars will be coming from. It's fun to take a look at people who are early in their careers and attempt to determine which of them will make it . . . or, on the other end of the spectrum, it is interesting to see former stars who have been relegated to lower levels of the business and guess whether they will ever be capable a of a career resurgence.
Because I always have fun with that topic, this week I've decided to take a look at the eight wrestlers who I feel that WWE should sign during the calendar year 2013. These are individuals who, in my opinion, are at the very least ready to spend some time in the company's developmental program to add the last bit of polish to them before they move on to prime time television . . . or, in some instances, they are folks who could waltz right on to the main roster and fit in.
So, here they are: The top eight unsigned wrestlers that, in my opinion, WWE should give jobs to in the New Year.
8. Mikey Nicholls & Shane Haste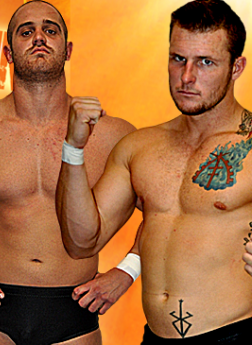 Hailing from Australia, Mikey Nicholls and Shane Haste are two twenty-seven year old wrestlers that have been part of the business on an independent level for roughly a decade (Mikey slightly more than that, Shane slightly less). In the early years of their careers, they worked primarily in their home country, but, with time, they started making excursions to foreign countries. In 2005 and 2006, Nicholls started appearing for California independent groups like All Pro Wrestling while also training with the U.S. dojo that New Japan Pro Wrestling maintained for a period of time in Santa Monica. Haste followed suit a couple of years later, first appearing for some New Jersey independents in 2008 and then doing his own California swing in 2009, which included a handful of matches in Pro Wrestling Guerrilla. However, it was in 2010 that the two first got their opportunity to really break out, as they participated in a camp held by Harley Race's World League Wrestling at which Pro Wrestling NOAH scouts were present. Haste and Nicholls impressed and, as a result, they have been semi-regular foreigners in NOAH since early in 2011. The two men have primarily competed as a tag team, which is why they are listed together here, but, in November of this year, they both received major opportunities to break out as singles wrestlers, as they were entrants in the annual Global League round robin tournament. In that competition, both men were allowed to get big upset victories, with Nicholls defeating Go Shiozaki and Haste beating out Naomichi Marufuji, which shows the level of confidence that the NOAH office has in them. The confidence is well-deserved, as both men look like polished professionals, particularly Haste, who has gotten more critical praise and has a look that is better suited for the big leagues. With a bit of a resurgence in tag team wrestling occurring in WWE these days, these two could definitely help round out that division.
7. Mia Yim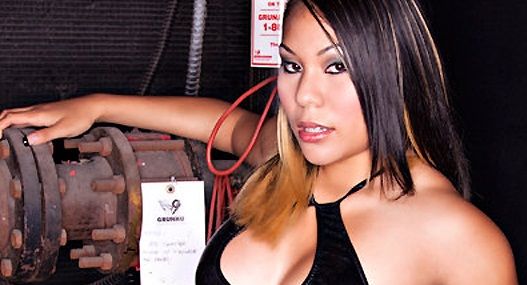 I'm not the biggest fan of the WWE women's division, but it does seem that recently the company's hiring philosophy has taken a turn when it comes to the ladies, as they've started to pick up more women with actual wrestling backgrounds as opposed to models who they are training from the ground up. Second generation British indy darling Brittany Knight (NXT's Paige), SHIMMER's Davina Rose, and Lance Storm trainee Tenille Tayla (NXT's Emma) have all been signed to deals in recent months, and I would be happy to see that trend continue. If it does, I would strongly recommend Mia Yim as a new addition to the roster. Many reading this column are probably familiar with Yim from her time with Ring of Honor as the Embassy's valet "Princess Mia," but she is capable of much more than what she was allowed to demonstrate in ROH. Having originally been trained by the ROH/SHIMMER wrestling academy under the tutelage of Daizee Haze and Delirious, Mia Yim saw some great independent action early in her career in, of all places, Combat Zone Wrestling, where she was heavily involved with current independent wrestling "it boy" Adam Cole. Yim has dropped out of the U.S. independent scene as of late, and with good reason. She has been pursuing what she refers to as one of her dreams by taking some time to wrestle and train exclusively in Japan. There, Mia is part of an all-women's promotion known as REINA where she has been able to learn from company head and thirty year joshi veteran Yumiko Hotta in addition to wrestling with many strong young Japanese wrestlers. REINA for a period of time also had a working relationship with Mexico's CMLL promotion, so Yim has even been able to gain some exposure to lucha libre. Mia is only about two-and-a-half years removed from her professional wrestling debut, but she is already well on the way to being a very well rounded performer ready for the main stage of the sport.
6. Uhaa Nation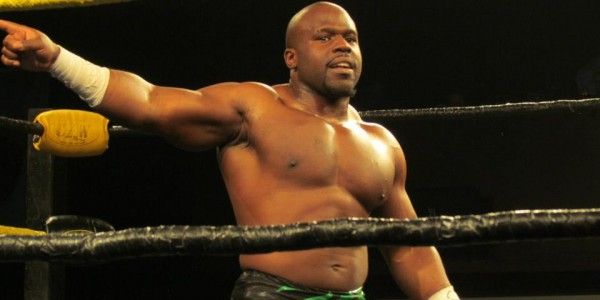 In addition to having one of professional wrestling's most fun ring names to say, Uhaa Nation brings some unique attributes to the table because he has a diverse mix of experiences within professional wrestling. Nation was originally broken into professional wrestling in a small independent promotion known as WWA4, where the head trainer of the wrestling school is none other than former WWF/WCW/ECW star Mr. Curtis Hughes. You wouldn't necessarily think that Hughes of all people would be training modern independent wrestlers, but he has done quite well for himself to date, with alumni of his program including Heath Slater, A.R. Fox, Sam Shaw, and Jonathan Gresham. Uhaa Nation may be the most impressive of the lot, though. Training with Hughes gave him a firm grasp on the "old school" of professional wrestling. He clearly knows how to position himself in the ring and how to pace matches in a fashion that would have been prevalent in Hughes' heyday. However, Uhaa has also managed to step up his game and employ eye-catching techniques that Hughes almost definitely did NOT teach him, including stiff Japanese style suplexes, maneuvers off the top rope, and, perhaps most impressively, a standing shooting star press. It was those maneuvers that caught the eye of Dragon Gate USA/EVOLVE booker Gabe Sapolsky, who notice Nation at a camp and almost immediately started giving him dates, taking Nation from relatively obscurity to some of the bigger independent promotions remaining in the country. The DGUSA run turned into a couple of tours with the Japanese arm of Dragon Gate, exposing Nation to yet another style of professional wrestling with some very talented performers that allowed him to expand his repertoire a significant amount. Thanks to all of that experience, for a six foot tall man with a very muscular physique, Nation moves incredibly smoothly and quickly, and, though he would likely have to tone down some of his flying for a WWE run, he could no doubt still find ways to impress. He is currently on the disabled list, but, as soon as Nation recovers from his injuires, he should be snapped up by the big leagues.
5. Tama Tonga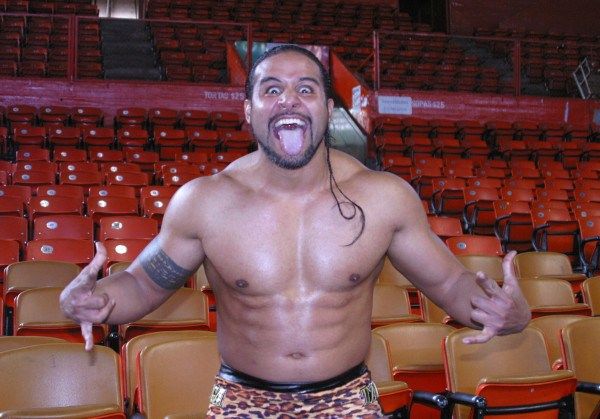 Much like Mia Yim earlier on the list, Tama Tonga is an individual who has spent only a few years in professional wrestling but is already a well-travelled performer who has gotten exposure to a wide variety of pro wrestling styles. He was originally the product of the Florida independent circuit, where he trained and graduated from the Team 3D Wrestling Academy, operated by former multi-time WWE and ECW Tag Team Champions Bubba Ray and D-Von Dudley. However, Tama didn't stick around Florida. Instead, he set his sights on more lofty goals and completed a tour of Puerto Rico for Carlos Colon's World Wrestling Council. From there, Tonga jumped to New Japan Pro Wrestling, where he made his debut in 2010 and has competed fairly regularly since, starting as a guest star but ultimately earning himself a full-time contract with the company. As NJPW does with their native-born wrestlers, after a couple of years doing jobs on the lower card, Tama Tonga was sent on an overseas "learning excursion," which is where his career finds him now. Currently he is doing an extended tour of New Japan's partner in Mexico, CMLL, where he has been treated like a star and even managed to capture that company's version of the World Tag Team Titles. One might ask how somebody from relatively humble beginnings like Tama has gotten all of these opportunities in a short period of time. The answer may well have something to do with who is father is. Tama Tonga is the son of the artist formerly known as Meng and Haku, who himself was a big star for both NJPW and CMLL decades ago under the name "King Tonga." So, in addition to his breadth of experience and exposure to a variety of different styles, Tama also has the second generation pedigree that WWE seems to love these days . . . though perhaps that won't matter so much, given that his brother was last seen pretending to be a Mexican and riding a bicycle while doing jobs on WWE Superstars.
4. Brutus Magnus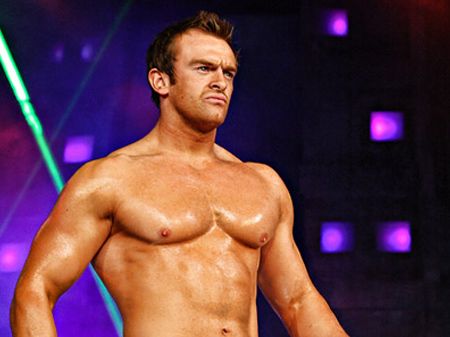 People who keep up with my writing on this website know that I don't watch TNA these days. (Let's not get into the specifics of how or why and save that for another day.) However, at the urging of some fellow fans, I did make a rare exception recently and checked out some of the work of the former U.K. Gladiator currently known as Brutus Magnus. I was told that, though he had a little bit of work to do yet, he appeared to have a large amount of potential to be a top player. I watched some TNA footage of Magnus in addition to some action from Pro Wrestling NOAH, where he and regular TNA partner Samoa Joe recently had a brief reign as the GHC Heavyweight Tag Team Champions. Everything that I was told about Brutus Magnus was accurate. The man has a very good look for professional wrestling and, perhaps more importantly, he has a strong, commanding presence. He knows what to do in order to put himself across as a star, somebody who you cannot take your eyes off of. His in-ring performances are not exactly spectacular, but they are quite solid and better than several individuals who have been placed into main event positions with WWE over the past several years (Ryback, Miz . . . I'm looking at you). At age twenty-six, Magnus is at the point in his life and career where, if he wants to get in at the ground floor at WWE and have a real shot at being established as one of their top players, he needs to jump and jump quickly. This is a particularly appealing prospect for both him and the company when you consider the fact that, if history is any indication, a properly pushed English wrestler in WWE can lead to huge gates across the pond when the company goes on tour, as guys like the British Bulldog have shown us. I don't know what Magnus' contractual status with TNA is or whether it would even be possible for him to jump in the next calendar year, but, if it is even remotely possible, I would hope that WWE snatches him up.
3. Sean Waltman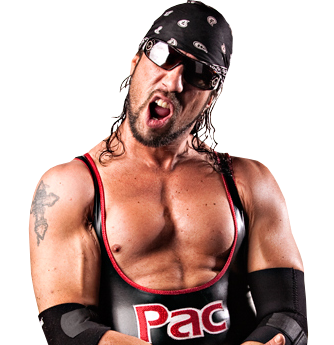 Yes, Sean "X-Pac" Waltman. He's a little bit of a deviation from the rest of the list, which to this point has been comprised of younger wrestlers who could fairly be described as "up-and-comers." Waltman, meanwhile, is a guy who most professional wrestling fans would say has his best days behind him. Why, then, would I put him on this list of wrestlers to be signed by WWE in 2013? There are two reasons: 1) I think that there is an interesting story to be told about a veteran wrestler who has been in relative obscurity for several years starting at the bottom and working his way back to the top, particularly at this time when the WWE roster as a whole is fairly young and inexperienced and 2) Waltman, at age 40, has many, many years of experience but isn't "old" to the point that he couldn't work on television every week without looking out of place. In fact, the former X-Pac has done quite a bit in the past couple of years to establish that he could hold down this role. In particular, I'm thinking of his work with the independent group CHIKARA, where he made a comeback as the 1-2-3 Kid. When I first heard that he was doing this, I figured that it would be fun to watch as a curiosity and/or that it would make for some entertaining comedy, but what I got was something quite different. The Kid's return turned out to produce some legitimately heartwarming moments, as the somewhat grizzled Waltman, who has had more than his fair share of ups and downs (more of the latter than the former) since he last left WWE, returned in CHIKARA to a character and a style of wrestling that he had given up some time ago. Interestingly, he wholeheartedly embraced the role and took it very seriously, which in turn lead to the fans embracing the role and taking it very seriously. Waltman also worked his ass off in order to produce some great matches against opponents that you wouldn't necessarily think that a former member of the nWo would be having great matches with. It worked so well that CHIKARA was able to bring Waltman back for additional shots in the role, and it never really felt that the returns were diminishing. Though I don't necessarily think that Sean Waltman as the 1-2-3 Kid in the big leagues of WWE in 2013 would work, I do think that there is a way to do a very similar angle before the WWE audience with Waltman performing under his real name or a variant thereof. Even if it doesn't work, it's a relatively fresh idea for mainstream wrestling and something that is worth going out on to a limb and trying.
2. Mike Bennett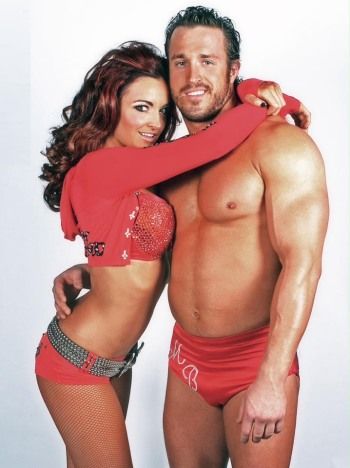 Since he first showed up in Ring of Honor, it has seemed as though Mike Bennett was destined to wind up on the WWE roster. In fact, in order to get heel heat for him, ROH has almost come straight out and said, "You should be booing this guy because he is a WWE-style wrestler in a promotion that has historically not promoted WWE-style wrestling." The gimmick works because, quite frankly, Bennett really does have most of the tools that would give him the opportunity to make a solid run with the big promotion up north. He is lacking some of the size that one would typically except to see a main eventer have in the E, but, in terms of in ring performance and general personality; he could be plugged right in. Interestingly enough, in addition to making the fact that he is a WWE-style wrestler part of his gimmick, it seems as though Ring of Honor has actively been attempting to get him ready for a run with a major league company. Bennett has had numerous matches with bigger "name" wrestlers from outside ROH who know what working WWE style is all about, whether it was his three match series against Lance Storm, some bouts with Nick Dinsmore when ROH was cross-promoting with Ohio Valley Wrestling, and even this past weekend's battle with Jerry Lynn in Lynn's final Ring of Honor match. Bennett has stepped up in all of those situations and will no doubt continue to step up as his career takes further strides towards the top. "The Prodigy" has had more than enough time to cut his teeth in Ring of Honor, and, with a couple of years of seasoning in the WWE developmental system, he could easily wind up taking to the main roster as easily as fellow independent alumni Seth "Tyler Black" Rollins and Dean "John Moxley" Ambrose have done. Plus, with Mike Bennett signing a WWE deal, the chances greatly increase that we would also get Maria Kanellis under a new WWE contract . . . and I don't think that anybody is ever going to complain about Maria being on WWE television.
1. Karl Anderson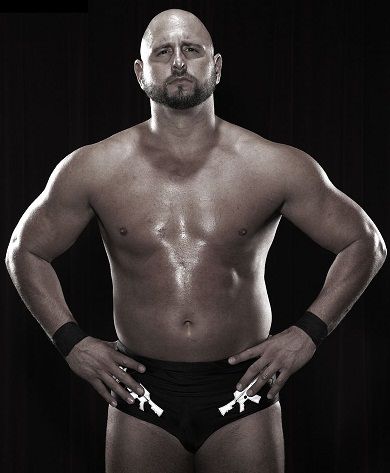 This might be a somewhat controversial statement, but I'm going to come right out and make it anyway: With the possible exception of El Generico (who is not on this list because I can't see his character or physique ever fitting in at WWE), Karl Anderson is the best North American male wrestler who is not currently working for one of the big two North American promotions. I've written about Anderson in the virtual pages of this column before, so I don't feel like he needs that much of an introduction. The short version, though, is that he is an Ohio independent wrestler who relocated to southern California around the time of the Inoki dojo's run there, which lead to him being a regular foreign wrestler with New Japan Pro Wrestling. Over the past several years, Anderson had one of the most successful tag team runs in company history alongside his partner Giant Bernard (a.k.a. Albert, a.k.a. Tensai) and, now that Bernard is back with WWE, Anderson has gotten an opportunity to shine as a singles wrestler in some high profile situations. Anderson has not disappointed at all in his new singles role and, if anything, he has exceeded the expectations of some. Though he hasn't been in many positions to deliver tip-top main event level style matches in NJPW, he has definitely been in the upper tier of the card for the bulk of this past calendar year, and I don't think that he has ever once disappointed. His style has a distinct puroresu flavor to it, but it is still universal enough that it could easily be translated into something compatible with the style of the current WWE roster, much more easily than the style of his former tag team partner was, because Bernard's run in Japan was based almost exclusively around brutalizing smaller, more athletic guys, which are in short suppose in the E. Anderson against Daniel Bryan, Rey Misterio, Randy Orton, or Cody Rhodes could all be excellent matches on either television or pay per view, and he would also definitely have the chops to have good to great bouts with the heavier and slower WWE wrestlers such as Sheamus and John Cena. If he has one drawback it would be the need to develop a bit more of a television-friendly personality, but that is just a matter of finding the right program or the right character, which should be relatively easy to do if an appropriate amount of thought is put into it. With a relatively thin roster that features a lot of young, green wrestlers, WWE at this point could use a highly talented guy with years' worth of experience working in a major league style of promotion, and looking over his New Japan resume clearly establishes that Karl Anderson has exactly what they need.
That's it for this week's 8-Ball. If you can't get enough of Ryan, follow him on Twitter here.