The Outlook: Elimination Chamber Fallout Edition
February 14, 2017 | Posted by
Hello wrestling fans, and welcome back to another edition of The Outlook.
Elimination Chamber is in the books and we have a new Smackdown Women's Champion as well as a new WWE Champion. It was quite the event with a solid undercard and two very good matches in Randy Orton vs. Luke Harper and the Elimination Chamber main event. Seek those two out. But what does the outlook for the Smackdown brand look like following the big show? Let's find out.
Smackdown Women's Division
The Outlook: Positive
Hell yes, this is what I'm talking about. Three separate singles feuds, three very entertaining matches, and it seems like all three rivalries will continue. Raw should be taking notes. Just great stuff all around and they are really maximizing the strengths of all women involved. It would've been tempting to debut Mickie James as a babyface and put her right into a program with Alexa Bliss for the championship, but I feel they made the right call because off-her-rocker, crazy-eyed Mickie James is the best kind of Mickie James. Same goes for Natty Neidhart as she's producing some of the best work of her career lately with this heel character, and Alexa Bliss has been killing it as the now former Smackdown Women's Champion, slowly getting better and better every time she goes out there. She just "gets it," and has developed into one of the best heels on the roster. She's so pretty, but you just hate her, you know? And then there's the new Smackdown Women's Champion, Naomi. I have been a supporter of hers since she broke away from Cameron, and you just knew she would do big things in this industry. While not the best "wrestler" in the business, she is crazy athletic and just comes across as a genuinely great person. She will serve as a great babyface champion, and Bliss will be wonderfully insufferable in her chase to reclaim the gold.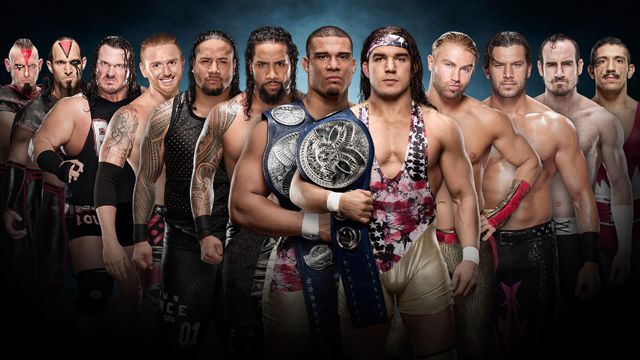 Smackdown Tag Team Division
The Outlook: Neutral
The Smackdown roster is loaded with tag teams, but they really haven't made me care about any of them unfortunately. Not even American Alpha, and that's a damn shame because they are clearly extremely talented. They have been severely misused since joining the main roster- which is shocking considering they were crowned the tag team champions- and have felt like an afterthought. That said, this doesn't get an outright "Negative" outlook for the fact that there really are so many teams, and I am hopeful that they will turn it around and start developing some rivalries within the division. I mean, they've done that successfully with the women's division, and I feel the tag teams are the next project they'll focus on. An American Alpha vs. Usos program could go a long way in accomplishing that, as they proved they work very well together at Elimination Chamber, but I'd also like to see a secondary tag feud develop to help boost the mid-card. Come on guys, give us Heath Slater/Rhyno vs. The Fashion Police! Or at least The Ascension. Something!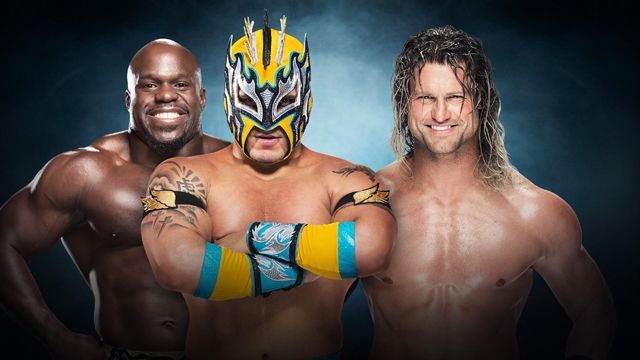 Smackdown Mid-Card
The Outlook: Negative
Immediately following the brand split, Smackdown was really firing on all cylinders and making the most out of a smaller crop of talent. This was especially true of their mid-card at the time, as Dolph Ziggler and The Miz were delivering classics for the Intercontinental Championship with Miz specifically coming out looking like an absolute star, while Baron Corbin and Kalisto were developing an incredible chemistry with their series of matches. Fast forward a couple months, and the mid-card on Smackdown is in shambles. We have Ziggler struggling to regain a shred of his former reputation, Apollo Crews and Kalisto in a makeshift friendship that absolutely no one cares about, and oh yeah, Curt Hawkins and Mojo Rawley. I didn't even mention the current Intercontinental Champion Dean Ambrose, who at this point should be above the IC title and didn't even have a championship match at the Elimination Chamber PPV. It seems as though we're moving into a Baron Corbin vs. Ambrose program, but it really feels like they over-thought the IC championship picture following the epic Miz/Ziggler feud. I don't know that hot-shotting the title back to Ambrose as a consolation prize was the best idea. Had they kept it on Miz and let him really have a strong run, the outlook going into Wrestlemania would be much more optimistic.
The Ellsworth/Carmella Saga
The Outlook:
Negative
Oh God, when will it end? I wasn't going to include this here, but they just kept going back to them all throughout the show. Hell, they were even on the Kick-Off show! Leave it to WWE to take something that caught on ever so slightly and run it into the ground. On one hand, I'm very happy that a guy like James Ellsworth is able to make a living doing what he loves. He is living his dream against all odds, and it really is a great story. But enough already. The Ellsworth/Ambrose/Styles saga (while very fun in the beginning) went on far too long, and this little thing with Carmella was dead right out of the gate. I suppose it gives them both something to do and helps re-enforce Carmella's spoiled and bratty character, but there are other ways to do it. If I never see Ellsworth in a golden snapback again, I'll be a happy man.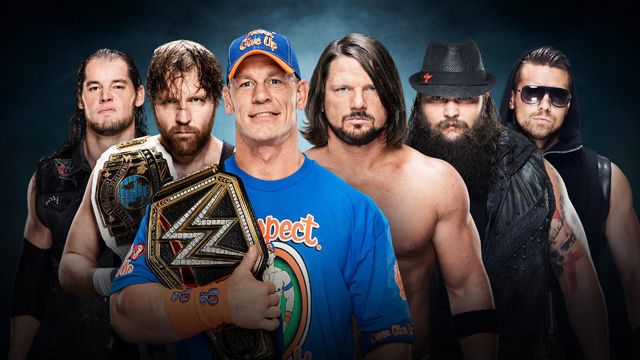 WWE Championship Picture
The Outlook: Positive
Bray Wyatt is your new WWE Champion. That in it of itself gets a positive from me. It's different, and it's something fans have been wanting to see for a couple years now (at least since he had that memorable stare down with then WWE Champion Triple H). What makes it even better is that it sets up Randy Orton vs. Bray Wyatt for said championship at Wrestlemania. I said this last month following the Royal Rumble, and I'll say it again: this is how all Wrestlemania feuds should be booked. I love the long-term planning and the fact that they stayed the course. I love the fact that they took Orton out of his comfort zone and re-invigorated him. I loved the mini program that developed between Orton and Harper, which culminated in a totally badass match at Elimination Chamber. What started as a one-off match at No Mercy five months ago turned into a Wrestlemania main-event caliber feud, and I commend them for that. I'm very curious to see how this develops from here. Who walks in the face, and who walks in the heel? Who turns on who before Mania? Is there even a turn at all? We'll just have to wait and see.
So there you have it. While Elimination Chamber in general was a fun PPV, my outlooks going forward were pretty split between Postive and Negative. Tell me what you thought below!