The Piledriver Report 12.16.12: A TLC Preview
December 16, 2012 | Posted by
This Sunday night, the WWE presents their latest pay per view "Tables, Ladders, and Chairs" at the brand new Barclays Center in Brooklyn, NY. For the first time in a while, I really am not looking forward to this show. Part of the reason is that this is just a "throw away" show before the "Road to WrestleMania" begins at the Royal Rumble in January. The other reason is that CM Punk is no longer scheduled to have a match on the pay per view. Obviously, this isn't his fault, or the company's, because he had to undergo surgery. Lately, CM Punk is the main reason that I watch the WWE. With Punk on the shelf, and no intriguing matches on the show, I am having a hard time convincing myself to order the WWE's December pay per view offering. Despite a lack of interest in the show, I love to make predictions, and I am not the only one. On WWE.com, several wrestlers also made predictions for the show. In order to give you a one stop prediction place, here are my predictions, along with the Road Dogg, Zack Ryder, Titus O'Neil, Layla, Tyson Kidd, Wade Barrett, and Michael McGillicutty courtesy of WWE.com.
JOHN CENA VS. DOLPH ZIGGLER LADDER MATCH FOR ZIGGLER'S MONEY IN THE BANK BRIEFCASE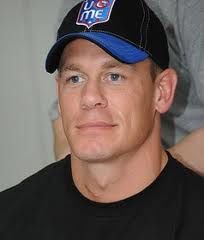 Road Dogg: I think this match favors Dolph. He kind of reminds me of my former partner, Billy Gunn, in that he is just a pure athlete. I'm not saying John Cena's old, but he's no spring chicken, and when it comes to climbing a ladder, my vote's got to go with the pure athlete, and that's Dolph Ziggler. It might just be time for The Showoff.
Zack Ryder: That's a tough one. Ziggler's worked his a** off to get this opportunity to wrestle a main event guy in Cena, and I don't think there's any way anybody's going to stop Ziggler from holding on to that briefcase.
Tyson Kidd: Dolph has won over so many fans these last few years, and it sounds a little cliché, but in this one, it seems like it's a different side of Cena we haven't seen in a while, where he's fighting more with his heart than his mind. That could cost him. I think this is Dolph's chance to show he is where he really belongs, and I think Dolph comes away with the win this time.
Layla: This will be a tough, tough fight, but my money's on Dolph. It's his time, and he deserves it, too. He's worked so, so hard. Love him or hate him, he really is a showoff, but he has a lot to show off about. I think that's going to be a shocker, the jaw-dropper of the night, big time.
Titus O'Neil: Ziggler's definitely a guy that goes out and steals the show every night. John Cena goes out every night and puts everything he has on the line for the WWE Universe. But I think the tides may be changing and Dolph Ziggler may pull it out.
The Piledriver Report: I have to disagree with the WWE's so-called experts here. According to some rumors, the WWE was thinking of having John Cena defeat Dolph Ziggler for the Money in the Bank briefcase where he can cash it in against The Rock at WrestleMania XXIX. Personally, I hate this idea. First, from a logical standpoint, this makes no sense. After all, Dolph Ziggler's briefcase is for the World Heavyweight title, and not the WWE championship. They shouldn't change the rules midway through just to accommodate their other plans. Also, why in the world would Ziggler put the briefcase up when John Cena didn't put up anything. I would love to see Dolph Ziggler beat Cena. A think a victory over Cena would be a huge feather in the cap of Dolph Ziggler's promising career. Unfortunately, I don't think the WWE is ready to run with Dolph Ziggler on top just yet. I think this is very short sighted. Dolph Ziggler is a great worker, and can cut a very entertaining promo. Should Ziggler main event WrestleMania? It's probably too early for that. However, it's the perfect time for Ziggler to cash in the briefcase and be given a chance to run with the title. Unfortunately, I don't see that happening. Winner: John Cena
SHEAMUS VS. THE BIG SHOW IN A CHAIRS MATCH FOR THE WORLD HEAVYWEIGHT TITLE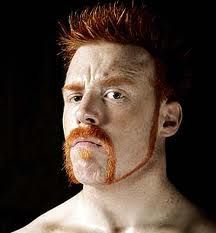 Road Dogg: I definitely know Sheamus wants it, and Big Show knows he wants it, too. Thirty-one chair strikes, to be precise, say how bad he wants it. But I know if Big Show gets a metal folding chair in his hands and hits anybody — and I mean, anybody — with it, they're done. Sheamus can want it all he wants. Any man goes down when the giant hits you with a chair.
Zack Ryder: Big Show's found this vicious streak, a newfound confidence since becoming the champion. In the Chairs Match environment, I think he'll be able to beat Sheamus to retain the championship.
Titus O'Neil: Sheamus is definitely a Celtic Warrior, a hard worker and an extremely physical opponent, but I've just got a feeling that Big Show, being the largest athlete on the planet and possessing the strongest punch on the planet, is going to win.
Tyson Kidd: First off, Sheamus and Big Show, and this isn't really surprising, but they've been stepping it up to a much higher level lately, and I don't think we've seen this intensity out of either guy, maybe ever. Show's going in having dominated much of these last two matches, but I think that is maybe what Sheamus needed to relight some of that fire he had when he first jumped on the scene. This event is also where he won his first World Title, too, so I think Sheamus will get it done at WWE TLC.
The Piledriver Report: This is the third pay per view match in the latest Big Show vs. Sheamus feud. One of the best aspects of the WWE over the last year is that they haven't hot potatoed the company's two main titles. CM Punk held the WWE championship since the 2011 Survivor Series. Daniel Bryan captured the World Heavyweight title at last year's TLC event, and held it until WrestleMania XXVIII. Sheamus then held that belt until losing the title to the Big Show two months ago. Because of the WWE's latest philosophy regarding their two World titles would make one think that the Big Show would retain the title. However, it has been rumored for the past couple of months that the WWE wants to have Sheamus feud with Randy Orton as the main SmackDown! match for WrestleMania XXIX. If that is the case, then the WWE needs to get the World Heavyweight title off of the Big Show, and conclude their feud before starting to focus on the Randy Orton/Sheamus build up for the "Road to WrestleMania." It's this reason why I like Sheamus to recapture the World Heavyweight title at TLC. Winner: Sheamus
RYBACK, DANIEL BRYAN, AND KANE VS. DEAN AMBROSE, SETH ROLLINS, AND ROMAN REIGNS IN A TLC MATCH
Wade Barrett: Team Hell No & Ryback is a formidable team, [and] they've all got their individual strengths. Obviously, experience is on the side of Kane, Daniel Bryan's an incredible technician, and you have the power of Ryback. And then you've got The Shield, who are kind of an unknown entity.
I really empathize with the position The Shield are in because I was in a similar position when I was leading Nexus in 2010 in the main event of SummerSlam, when we were taking on the WWE veterans. Unfortunately, on that occasion, it didn't end well for us. I hope for the sake of The Shield they do a little better. I'm certainly pulling for The Shield, but if I'm honest, I think Team Hell No & Ryback got 'em beat.
Michael McGillicutty: I've got to go with The Shield. Those guys are a cohesive unit, and that's what it takes to get victories here in WWE. Take a look at Team Hell No. Talk about a bunch of weirdoes, man. They don't care about anything but themselves and who's going to get the pinfall in a contest. Then you've got Ryback, and I still ain't believing his hype. The win's going to go to The Shield, bottom line.
The Piledriver Report: What should happen and what will happen are probably two different stories in what should be the main event of the TLC pay per view. What should happen: Not since the original NXT attacked John Cena in 2010, has a group exploded onto the scene to take the WWE by storm. There is an old saying that states "if you don't learn from history, you are doomed to repeat it." The WWE completely dropped the ball on the NXT angle when they allowed their hottest angle in years to quickly go cold. Now the WWE has a similar storyline going on, where newcomers try to make a name for themselves by taking out the best the WWE has to offer. The WWE should continue the positive momentum of "The Shield," and give them a deceive victory over the tag team champions and Ryback. After all, it is too early for the "Shield" angle to end. The Shield should be terrorizing the WWE until WrestleMania. Instead, I think the WWE will be going in a different direction. Over the last several months, Ryback has become one of the hottest stars in the WWE. The WWE has needed a new wrestler to burst into the main event scene to give it some new life. While Ryback isn't the best wrestler, he is a fresh face that the fans have gotten behind. The company has also gotten behind Ryback to the point that they protect him more than any other wrestler not named John Cena. Ryback suffered his first lost two months ago to CM Punk. Last month, he was attacked by The Shield at the Survivor Series. I find it hard to believe that the WWE would allow Ryback to come out on the short end of the stick at a third consecutive pay per view. Even though it will be at the expense of The Shield. Winners: Daniel Bryan, Kane, and Ryback
OTHER MATCHES NOT COVERED ON WWE.COM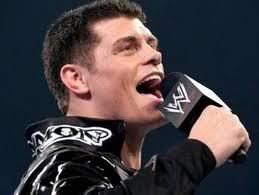 WADE BARRETT VS. KOFI KINGSTON FOR THE INTERCONTINENTAL TITLE
Wade Barrett has been a rising star in the making ever since he debut on the inaugural season of NXT. According to reports, the WWE was going to have a Money in the Bank match at WrestleMania XXVIII, because they wanted to give Barrett the briefcase. However, once Barrett injured himself a few weeks before WrestleMania, it was decided to hold off on the Money in the Bank match until the July pay per view event. If the WWE is so high on Barrett that they see him as a future World Champion, a run as the Intercontinental title holder heading into the "Road to WrestleMania" is not a far-fetched idea. I'd be more shocked if Kingston successfully defend the title, than if we saw a title change. Winner: Wade Barrett
R-TRUTH VS. ANTONIO CAESARO FOR THE UNITED STATES TITLE
Ever since the WWE turned R-Truth face about a year ago, I felt that he has lost a tremendous amount of momentum. While he was flourishing as a heel, R-Truth has floundered as a face for most of the year. Even when he was one half of the tag team champions, Truth seemed like he was a mid-card performer, who would not go above the level that he was at. Caesaro is another story all together. Antonio Caesaro has been one of the most promising wrestlers in the WWE since he debuted earlier this year. The US champion is riding a tremendous wave of momentum, and should be a factor in the future of the WWE for many years to come. It's this reason that I give this match to the current champion. Winner: Antonio Caesaro
SIN CARA AND REY MYSTERIO VS. DAMIEN SANDOW AND CODY RHODES FOR THE #1 CONTENDERSHIP TO THE TAG TEAM TITLES
This is a very interesting match. I love both teams. I would love to see both Daniel Bryan and Sin Cara in a ring against Daniel Bryan. If given enough time, the former Mistico and the former Bryan Danielson could put on a tremendous match. Same thing for Daniel and Mysterio. However, the winner doesn't face Daniel Bryan in a singles contest. They would face Bryan and Kane in tag team action. With that being said, the better team at the moment is Sandow and Rhodes. The duo reminds me of all old school 1980s style tag team. They really act like a tag team, and not just two random guys thrown together to make a team. The WWE seems to be behind the Rhodes Scholars at the moment. Plus, Kane and Bryan are currently faces, as are Mysterio and Sin Cara. Thus, I have to go with the heels to put some heat in the battle for the titles with Bryan and Kane. Winners: Damien Sandow and Cody Rhodes

NULL