The Tuesday Communique 02.26.13: Talented
February 26, 2013 | Posted by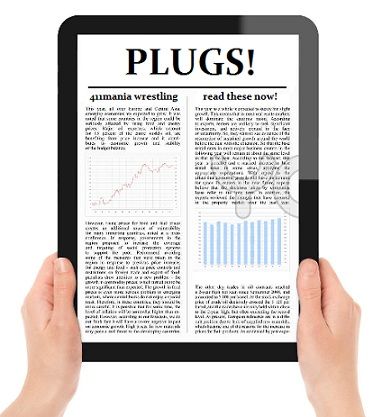 Shining A Spotlight: The Final Spotlight with Michael Weyer
The Wrestling News Experience with Stephen Randle
The Wrestling 5&1: Stacy Keibler vs. Kaitlyn with Tony Acero & Greg De Marco
The Professional 3: WCW Cruiserweight Tag Titles with Jon Harder
Column of Honor Special Comment: Ring of HaasTube with Ari Berenstein
The Heel Report: We The Shield with James Wright
The Piledriver Report: The History of Vince McMahon's Wrestling Empire Part Six with Ronny Sarnecky
Ask 411 Wrestling: Andre The Giant, Mass Transit & More with Ryan Byers

How ba-a-a-ad
Can I be? I'm just doin'
What comes nat-ra-lly!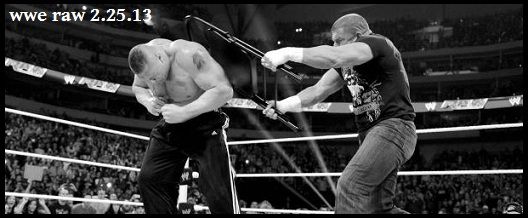 WWE Monday Night RAW from Dallas, TX || TV Review
Vince McMahon calls out Paul Heyman
and all breaks loose. Heyman was great in his short speech in which he said he had been waiting a long time for this fight. I love how Cole and Lawler were appalled by Heyman going after Vince even though Vince is the guy who challenged Paul E. Idiots. Brock came out looking to kill Vince after he got control of the crutch and turned the tables on Heyman, but Triple H is here! Why did he have his fists taped up? Isn't he corporate now? I guess he knew Vince was going to be in a fight so he got himself prepared just in case. Eh, I buy it. Great brawl between Brock and Triple H, including some massive bleeding from Lesnar. Good lord. The man really does bleed when you look at him funny.
Dolph Ziggler v. Ryback
Ryback controls from the beginning and it never changes. What's with the ugly Oklahoma Stampede? Why drop the guy instead of completing the running powerslam? This crowd is not on board with Ryback… normally a crowd starts counting when somebody delays a vertical suplex for that long, but they were silent. Thankfully, the awesome Big E Langston barrelling over Ryback woke the crowd up. Is that… is it… a piped in chant? It is! Dallas is not into Ryback, so much so that the piped in "Feed Me More" chant couldn't get a foothold and get them going. Ziggler did everything he could here to make Ryback look like a beast (and it was awesome) but Dallas wanted Ziggler to win this one. Ziggler could have had this same match with anybody big. Ryback def. Ziggler, Shellshocked – 11 min, **1/2
CM Punk gets his own cut in before commercial. That shows some trust in him, I'd say. Tonight is about something far more important than everything, including the WWE Championship and even WrestleMania. Himself! This sounds a LOT like a set up to CM Punk versus The Undertaker. Punk: "I am God." That pretty much sums it up.
Mark Henry v. The Great Khali
Khali chops Henry, Khali chops Henry, Henry slams Khali. That was a waste. Henry def. Khali, World's Strongest Slam – 2 min, NR
MizTV has the WHC match participants face-to-face. This should be interesting. Well, Colter starts off by rambling about illegal immigrants. Not an interesting start. It becomes interesting when Del Rio defends America, not immigration. Smart. He calls America the greatest country in the world, and this is so odd. I wasn't expecting them to take this route. I liked it, though. So I guess nothing's happening to Swagger?
Non-title: Antonio Cesaro v. Randy Orton
Orton controls early and hits an ugly exploder suplex. Okay then. Not looking forward to seeing that again. Cesaro comes back and controls an what sounds like a piped in "Randy! Randy!" chant doesn't take hold with the crowd. Orton catches Cesaro with the RKO off an attempted flying European uppercut. Boring match. Where's Orton's direction for WrestleMania? Orton def. Cesaro, RKO – 3 min, NR
Daniel Bryan and Kane argue and end up in a match with the Prime Time Players in which Kane will have one arm tied behind his back and Bryan will be blindfolded. Bryan: "I'm not going to be able to see!"
Sheamus makes fun of Wade Barrett's "starring" role in the new Terrence Howard/Colin Farrell movie. Barrett comes out and avoids getting kicked in the face. Dallas, much like with everything else this night, doesn't care even a little. What's worse? A WrestleMania feud over a shampoo commercial or one over a role as an extra in a Colin Farrell Movie?
R-Truth v. Cody Rhodes
Cody and Truth trade non-descript offense while Sandow is awesome on commentary.
Sandow: He assailed the castle that is my body.
Cole: Can you speak English please?
Sandow: He assaulted me.
Truth hit Cody with his finisher and it looks like he reinjured his knee. That is a shame, because I was actually looking forward to Rhodes Scholars v. Truth & Kofi at 'Mania. Hope it ain't a big deal. Truth def. Rhodes, 'Lil Jimmy – 2 min, NR
Non-title: Team Hell No v. The Prime Time Players
Bryan wanders around for a while blindfolded until accidentally punching Kane. Kane tagged in and took out both of the PTP for the win. It was actually kinda fun.Hell No def. PTP, chokeslam – 4 min, *1/2
The Shield has a message but they get cut off by Sheamus, who apparently isn't happy with just one feud in the WrestleMania season. He tricks Reigns and Ambrose to stupidly chase him up the ramp while Rollins stays behind in the ring, which allows Orton to sneak in with an RKO. Okay then. Not much to say.
Jack Swagger v. The Miz
Miz starts off with the BABYFACE FIRE~! (which actually is a great fit for him) but jumps off the apron into a side belly-to-belly suplex on the floor. Swagger controls and Lawler for some reason compares Colter's look to Jim Ross' since JR now has a goatee. Wow. Please relieve this man of his job. I like Miz as a face in the ring even if his character is sorely lacking. He gets his leg caught in the ropes and Swagger finishes him with the Patriot Lock. Match was okay. Swagger def. Miz, Patriot Lock – 7 min, **
#1 Contendership for the WWE Title: John Cena v. God
They start with wrestling holds as the crowd is MOLTEN with the "Let's Go Cena! Cena sucks!" chants. I'd hope they wake up for this since they've been napping for 2 and a half hours before the main event. They pipe in a "Cena!" chant (I'm telling you, they've been trying it all night) but it doesn't really stick (nor has it all night). Cena knocks God out of the ring to go to break. We return with God getting LAUNCHED almost back up to Heaven with a back body drop. He regains control and gets a suicide dive on Cena, and they go to a second commercial after only 10 minutes total time elapsed. God counters the shitty back suplex into the Anacona Vise! Awesome! He gets out but God comes back with a neckbreaker and a springboard clothesline but a second one lands him in the STF, but he quickly reverses it to the Anaconda Vise! Cena reverses to the Crossface and God stacks him up for a 2 count! They do the "Yay!" "Boo!" punch sequence and it's quite clearly aided with the PA system. It isn't needed for this match, but the multiple "Boos" three times over made it pretty clear. Anyway, they trade reversals of their finishers, so Cena says fuck it and hits the Batista Bomb for 2. That was pretty sweet. Cena gets the Fameasser from the top for 2. God comes back with a high kick to the head and the climbing knee in the corner but Cena IMMEDIATELY comes back with the Attitude Adjustment, but God kicks out! Cena gets knocked out of the ring and just makes it back in before the 10 count. God goes for the GTS but Cena reverses to the STF! God uses the power of Him to lurch towards the bottom rope and break the hold. He pulls out the PILEDRIVER (!!!) but it can't put Cena away! This match is insane. Cena comes back with a huge headscissors that surprises God enough to stun him and let Cena hit the AA to move on to WrestleMania. Cena def. God, Attitude Adjustment – 26 min, ****1/2
Overall RAW Thoughts
Simply put, this was 2 hours and 40 minutes of shit followed up by an amazing main event. The Brock/Triple H brawl was good. Ziggler sold incredibly for Ryback, but what the hell was the point of the match? The Hell No match was somewhat entertaining. They said that because Glenn Beck didn't accept the offer that Stephanie was ordering a rewrite of the show, not that she just threw her hands up in the air and said "do nothing". What a shitty show this was. Oh, and what was with the Undertaker TOUT thing? Why did they show that?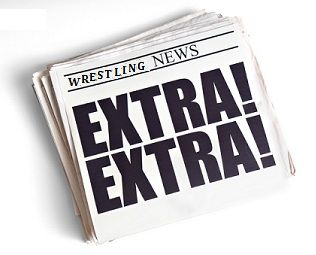 According to whomever, although Generico debuted on shows under his trademark mask and with the "El Generico" name, he will probably, likely, maybe be given a new name before he makes it to NXT television. It's going to take more than that "news" for me to keep this gimmick going every week. I'd also like to find out what he's going to be going by, because the "Eric Generic" posts were cute for the first couple days.
Chris Jericho said recently in an interview that he doesn't understand why people think he was held back. It's hard to argue with a guy who is content with his own career. Personally, at this point I've made peace with how upset I used to get with his lack of a true main event push. I wish he wouldn't have been the third wheel in the feud that led to him defending the Undisputed Title at WrestleMania, but I'm over that by now. Other than that and maybe his treatment in WCW with the whole Goldberg issue, is there really a whole lot to complain about? Yeah, he was good enough and over enough to have held the WWE Title successfully instead of the IC Title, but really, what's the difference? He had great matches and had a lot of memorable promos. He never got to be the true focus of the show, but if he's happy with his career, why should we hold an old grudge? What do you all think?

It was announced last week that WWE's videogames will now be branded with the 2K Sports tag. I don't really play games much so I'm not the authority on any of this, but I only have heard good things over the last few years about 2K sports games. I assume WWE will be treated similarly, but they're apparently bringing in people from the THQ team and keeping Yuke's on board as the developer, so I wonder if the games will make the exact same level of improvement as they do every year, just this time with a different brand. I was hoping that they would do a complete restart of the WWE game series with this one. Maybe that's the plan, I don't know. Anybody have some better insight?

WWE held some sort of diva talent model search dealie last week in Los Angeles. They were looking for models and no wrestling training was required. What the hell? I thought Triple H was going to put the kibosh on shit like this? Are they somehow trying to find the next Trish Stratus? This is ridiculous. There are so many talented women that would chop off a pinky to get that shot, and lots of them are damn good looking so WWE could fill that requirement if that's what they need. I just don't understand what their reasoning could be.

Ring of Honor signed high-flyer ACH to a contract last week. The top prospect tournament had two true standouts, as far as I'm concerned, in ACH, who lost in the first round and the winner, Matt Taven. Taven has been paired with Truth Martini and has a shot at the TV Title this Saturday so he's likely to be given a contract as well (if he doesn't already have one that wasn't announced with fanfare). 2013 is looking to be a far better year creatively for ROH after a stop-start-stop-start atmosphere in 2012, and young guys like ACH and Taven will only add to the excitement.

Ring of Honor
Pure Title Tourney Final: CM Punk v. AJ Styles || ROH 2nd Anniversary – February 14, 2004
From Lee Goodfellow:
" Good match. Intense in the early going with lots of emphasis on submissions, then a hot finishing stretch with a massive finish. Of course, it's also cool seeing one of WWE's top guys go against one of TNA's, which was made me seek out early ROH stuff back in 2006 or 7."
For more, please visit FreeProWrestling.com

Welp, I'm sold.
– Nicholas A. Marsico
NULL