The Tuesday Communique 11.13.12: TNA Returns
November 13, 2012 | Posted by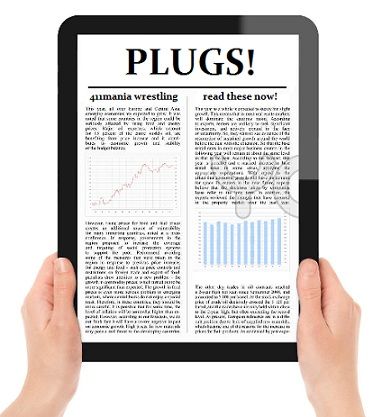 The Wrestling News Experience with Stephen Randle
The Wrestling 5&1: Eve Torres v. Brooke Tessmacher with Tony Acero
Handicapping The News 11.9.12 with Gavin Napier
Thursday Sports Entertainment News Report with Sean Kelly
The Wednesday Wrestling Week That Was with Sam Smith
Moments That Changed Wrestling History: Monday Night Wars with Craig Wilson
The 8-Ball: Wrestlers for Obama's Cabinet with Ryan Byers
Shining A Spotlight: Clinging to the Past with Michael Weyer
The Contentious Ten Survivor Series Wrestlers with Gavin Napier

It's Tuesday again
Turning Point is a focus
Survivor Series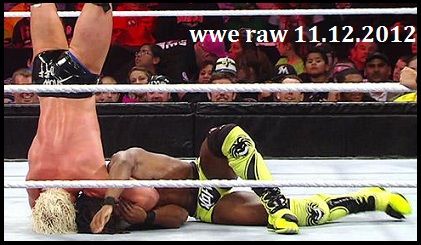 WWE Monday Night RAW from Columbus, OH || Live Recap
Randy Orton v. Dolph Ziggler
Hey, RAW starts off two weeks in a row with a match! Sweet! Or not, as Del Rio interferes but it backfires and Orton gets the schoolboy for the win. Good for the 4 minutes it got and the crowd is FUCKING HOT right now. DZ and ADR try a beat down on RKO but Kofi Kingston runs in. The crowd is seriously going wild. Teddy Long is here! I smell a tag team match! Vickie's too busy so Booker T told him that he could, indeed, make a tag match! It's on!
Orton & Kingston v. Del Rio & Ziggler
The bell rings and it's time for a match, but an abrupt commercial cuts them off. What a heel! I was upset that there wasn't going to be a good long match to open the show, but here it is. Orton gets a HUGE pop off the hot tag and treats us to an awesome snap powerslam to counter the cross armbreaker. Kofi gets a blind tag and gets a CLOOOOSE near fall with the SOS but Ziggler breaks it up. Del Rio hits the climb-up enzugiri on Kofi in the corner after Ricardo Rodriguez lends himself for the distraction and the heels win.
– Ziggler's got a microphone! Take it away from him, he might actually connect with the crowd! He introduces the footage and points out that Cena was wearing his wrestling gear on his date. THANK YOU! This should be building to Ziggler v. Cena on Sunday but instead I'm betting that Vickie v. AJ gets booked. Vickie's evidence this week is… yelling at AJ over and over to admit that she's fucking Cena. I guess. AJ admits that she and JC are just friends, so Columbus lends credence by chanting "THEY'RE JUST FRIENDS!" Gotta give Ohio lots of love here, and I despise Ohio. Hey, voicemails! Hey, it's cryptic and completly not damning! It sounds like these are outtakes from WWE '13 or something. Cena comes out and punches Dolph in the face, because everybody knows that the best way to prove that somebody is lying about you is violence.
– Did they choose a white dude who calls himself "Outtasight" for a shitty reference to John Cena?
– Backstage, AJ asks Cena if they can fuck later. I mean, not exactly, but close enough.
Non-title: Big Show v. William Regal
Did they really bring Regal back to TV just so Big Show can beat him up? It seems that the idea is to draw sympathy for Sheamus' fallen friend, but it's such a waste and terribly uninteresting. I will recant all of that if Regal costs Sheamus the match on Sunday and they go on to spend 2 months kicking the shit out of each other.
#1 Contender's Match: Kaitlyn v. Layla
Wow, way to completely shit the bed on the build for this storyline. None of the three women involved get an entrance and the match is over in barely a minute. Eve spent the whole time on commentary sounding like she had a gun to her head. Why is she acting so scared of Kaitlyn? Last time they were on TV together Eve had seemingly no fear or trepidation whatsoever. And what happened to the blonde wig story? They said it was Aksana, but I don't remember ever seeing the supposed security camera footage. At this point they should just get rid of the title and let the girls be valets or send them to FCW/NXT for a while. Slowly reintroduce them
– King has his big triumphant return to a great pop but is interrupted by CM Punk. If you didn't see that coming you may want to refer back to your Wrestling 101 textbook. What follows is just hilarious. Punk's upset that King stole his spotlight with the heart attack, Heyman faked a heart attack and Punk saved his life! The look on his face when he threw up the "X" was fantastic. I'm sorry that people are upset that they did this, but the dude didn't die and you KNOW he was more than okay for it. Hell, I wouldn't be even slightly surprised if King himself suggested that they run with this. Foley comes out and it almost looks like he is about to have a heart attack. I'm glad that he brought up the fact that he's annoyed that Vince changed his Survivor Series match.
Rey Mysterio, Sin Cara, Tyson Kidd & Justin Gabriel v. Primo, Epico & The Prime Time Players
Why not do this at Survivor Series instead? I guess that would make too much sense. Ricardo Rodriguez comes out early to deliver a love letter to Rosa, presumably from Alberto Del Rio. Thankfully it doesn't interrupt the match. The crowd is great tonight, even popping big for a hot tag to Tyson Kidd! This is bizarro world. Everybody goes flying out of the ring and Darren Young nearly kills the crowd by getting a close nearfall from a backbreaker but the 619 and 450 really finish it off. Fun match and the crowd, again, was off the charts.
– Miz wants to be on Mick Foley's team. I'm interested in what they can do with a Miz face run. This would be his first one, right?
R-Truth v. Tensai
Holy cow it's a Ten-sighting! Ahahaha get it? The crowd is even popping for everything Truth does in this match. Anywhere else they would be sitting on their hands. Truth wins with whatever it is he calls his Flatliner and then threatens Cesaro (who was on commentary) with a knock-knock joke.
– Brad Maddox is WALKING! He has his own personal videographer with him. Awesome.
Ryback v. Brad Maddox
Sadly the videographer doesn't follow him to the ring, but they do bring out an ambulance in preparation for his death. That's actually pretty awesome (shout out to RBR Wrestling). After Ryback comes out some EMTs roll a stretcher out. Clearly that's for Ryback. He's obviously not going to take as much punishment as the crooked ref so he doesn't need as much medical attention waiting. Ryback spends a while beating him up and I haven't heard a Goldberg chant yet. He KILLS Maddox with three powerbombs and the meathook clothesline then finishes him with Shellshocked. So no interference to win Brad a job? Huh. After the match the EMTs load Maddox onto the stretcher, but being that it is quite clearly HIS stretcher he dumps him off and kicks his ass some more. That's not Brad's fault, man, don't take it out on him! Ryback throws Maddox into the back of the ambulance and shockingly there's nobody in there waiting to attack him. What the hell? My world no longer makes sense!
Sheamus v. David Otunga
Sheamus kicks his ass and then tells Big Show that he's going to kick his ass on Sunday. Show appears on the tron and kicks Regal's ass backstage. He says he's going to kick Sheamus' ass on Sunday, just like this. Sheamus bolts out of the ring and up the ramp, presumably to go backstage, find Big Show, and attempt to kick his ass.
– Daniel Bryan chases down Kane backstage as he WALKS, and he is not happy that Kane has a new partner. Kane walks away when Bryan turns his back. D-Bry is Overly Attached Tag Team Parner!
– Twitter poll time! The Miz beats Santino and Zack Ryder and is voted to be the final member of Team Foley. Rhodes and Sandow protest, saying that he was on their team. Daniel Bryan makes his way out as well, just to make sure Kane doesn't develop a crush on Miz, I assume.
Kane & The Miz v. The Rhodes Scholars
Kane and Miz work well together and completely control the match while Daniel Bryan sits ringside and looks like somebody shot his puppy. He looks even more hurt when the crowd actually starts to chant "Miz is awesome!" and it prompts him to get up, which distracts Miz. Rhodes and Sandow take over. Bryan goes after Miz but it backfires. Kane picks up the win with a chokeslam on Cody Rhodes. Miz and Bryan argue over Kane, who is definitely a prize (just ask Katie Vick!), and Kane thinks they're a couple of idiots. Bryan: "He started it!"
Non-title: CM Punk v. John Cena
Mick Foley is the ringside enforcer. I'm glad they aren't just dropping the Foley/Punk issue. Foley probably had no idea that they did it while he was overseas, too. Punk and Cena have their usual great match, but even after what he did earlier the crowd is still on his side. I guess a lot of people still just hate Cena that much. Cole incorrectly labels the Koji clutch as the Anaconda Vise (not the first time) because he's incompetent. Cena counters the GTS into the STF and Columbus goes absolutely batshit nutso. Seriously, I can not give this crowd enough praise tonight. They boo the fuck out of Punk for trying to walk out but Ryback shows up and chases him back. Cena gets the AA and pins the champ, but heeeeeere's Ryback! Sadly he doesn't destroy Cena, but RAW ending with a Cena/Ryback staredown two weeks in a row should telegraph Punk retaining. Punk was in the background, though, and his facial expression was priceless. I thought the feed cut back at the end and they were replaying something, but it turns out they were just redoing the shot of Cena and Ryback holding the belt with Punk looking on. I bet Maffew puts the upside down belt-hold in Botchamania.
Overall RAW Thoughts
Two weeks in a row we have seen very, very strong episodes of RAW. I think this week gets the nod over last week thanks to the fantastic crowd and great main event. I don't really give a shit about Survivor Series since the last PPV just fucking happened. This show was good and didn't drag at all. Thumbs way up for this one.


Foley To The Hall?
In a recent interview with Busted Open Radio, Mick Foley said that MSG would be a fitting place for him to be inducted to the WWE Hall of Fame if the rumors (started by him, per his own words) of his induction are indeed to become truth. I don't think there's a better fit right now to be the top name to be inducted, and if he sticks around past Survivor Series (maybe with a Rumble match appearance?) it certainly could bode well for him to be put in the HOF. Mick also mentioned that "There is so much to do from my perspective at Wrestlemania.", which is interesting. Could he be implying that he may be participating in a match? Ya know, I would love to see, and I know it's a pipe dream, a series of events that begins at the Royal Rumble and ends at WrestleMania. Dean Ambrose eliminates Foley from the Rumble match. At Elimination Chamber we get a Rock & Sock reunion where they lose to Kane & Bryan in a tag title match thanks to Ambrose interference and then at 'Mania we get that Ambrose/Foley one-on-one match that was supposedly in the works last year. It won't happen, but that would be sweet.


WrestleMania: Attitude Revisited
This isn't something I would prefer, but at the same time it's not something I would necessarily rail against. WWE '13 has a very big Attitude Era component and a 3-disc DVD set is also on the horizon. Add that to the fact that The Rock and likely Mick Foley will be involved (along with Triple H and possibly The Undertaker) with WrestleMania and we have the beginnings of what could be a really cool theme show. It would probably work better in the more intimate (comparatively) setting of the Garden, but that's not important to this scenario. Attitude Revisited wouldn't be a Current Era versus Attitude Era show, but it also wouldn't not be that type of event. They could make the show feel extra special by giving it more than just the usual humongous stage setting and coasting on the name value itself. Do a couple present day v. Attitude matches, a couple Attitude v. Attitude matches, throw a battle royal in there and fill it out with a normal current roster card. I can't really hazard much of a guess on what the matches would be, though.
TNA Turning Point 2012 || Review
– I was putting my son to bed which caused me to miss the first three matches. Seems like the opener (Joe v. Magnus) was a darn good way to start the show and I will be checking that one out. I missed the mixed tag and boy do I ever regret having a child because I would have loved to see that match! The X-Title match (RVD v. Ryan) was surely run-of-the-mill, treading of water, spinning the tires, etcetera etcetera.
– It's a shame that Joey Ryan has been put in such a dead duck position. He got a really hot start with the first (and so far only) real angle to come from the Gut Check deal (not that that's a bad thing), but they dragged it out for so long that it lost a ton of the heat. It was really working when he started with the angry Twitter rants and then showed up in the crowd with the 87% shirt, but waiting for BFG to blow it off and officially put him on the roster was not a wise choice. The angle had already become lukewarm going into the October PPV, but it got buried by way of being placed on the biggest card of the year. Then he gets right into a program with RVD for the X Division belt, the top prize of a division that has been dead since Aries vacated it back in July. That's worth a discussion in itself. In any event, Joey Ryan started off hot and has been cooling down ever since. Not to mention that Matt Morgan isn't even his bodyguard; dude has his own agenda and I don't see how being with Joey helps him take out the TNA roster and win the title. Their relationship really doesn't make any sense.
– Jesse and Tara are pretty funny together but I care so little about the destroyed women's division that anything longer than a minute or two and I just fast-forward.
– Joseph Park v. The DOC: I am amazed at how well they have pulled off the Joseph Park character. I thought it was ridiculous at first, but the Bully Ray feud ended up being amazing (thanks to fantastic character work from both men) and he has been a fantastic element in the Aces & Eights angle. The match was enjoyable based on the fact that it was in essence a wrestler v. non-wrestler match, but it furthered the Joseph Park character arc. So is it going to be revealed that he's actually Abyss or does seeing his own blood just get him riled up and bring out the side of him that he genetically shares with his brother? Either way I'm really interested to see what the endgame is and I'm actually very optimistic that they won't fuck it up.
– Tag Titles, Chavo & Hernandez v. Daniels & Kazarian: Started off slow but it really picked up a lot of momentum through the very extended heat segment on Chavito. Hernandez kicked some ass and the former World Tag Team Champions of the World were solid as always. Plus they pulled out double GANGNAM STYLE~! The finish was a damn sweet Doomsday Crossbody. I like Chavo but his best days are far behind him; he would be great in a backstage role as an agent for TNA. Do you think Hernandez is ever going to get a chance to be a long term singles guy? The dude's going to turn 40 in a couple of months.
– #1 Contendership, AJ Styles v. James Storm v. Bobby Roode: First and foremost, Maffew is going to be very disappointed to learn that Christy Hemme announced that indeed it was Bobby RooooooDE participating in the match. All three guys pulled together to put on a hell of a show, including a great tease of the "BEER! MONEY!" gag. AJ took a lot of punishment and told a good story with his mannerisms throughout the match as well, especially during the first half. He was very quick to get frustrated and it seems obvious that with the loss he will be turning heel sooner than later. Somebody suggested that AJ will overcome his ineligibility to challenge for the TNA World Title until next year's Bound For Glory by winning the X Division title — that's a darn good idea and in the short term would likely reinvigorate the dead zone that is the X Division but using it with the sole intention of giving it away for a World Title shot just cheapens it further. A great heel move that would work tremendously if the X Division was thriving. Obviously there's plenty of time to fix that, though.
– Devon v. Kurt Angle: This existed, certainly. I read some people freaking out that Devon was able to kick out of the Olympic Slam, but there are two reasons why that's ridiculous. For one, the Olympic Slam has been dead as a finisher for AGES and has been a setup move for the ankle lock for a good long while. The other reason, which is definitely the most important reason, is that they're pushing Devon into a semi-main event role! Personally I find him more interesting now than I have in many years and I love that he has something to do. Clearly he's better in a tag team setting and his singles matches aren't ever going to be much to write home about (though I bet the inevitable Bully v. Devon street fight will be awesome), but it's a career revival for the guy. I didn't like the finish here; why didn't the A&8s guys just jump in the ring and start the beat down as soon as Angle hooked in the submission? It makes Devon and the club as a whole look weak for a high-ranking member to be beaten at this point, especially based on how quickly he tapped.
– World Title Ladder Match, Jeff Hardy v. Austin Aries: What an intriguing match we ended up getting! They started off a bit touch-and-go with some shaky segments and some less than crisp stuff and then after that it was more of a game of strategy instead of the usual crazy death-defying spotfest. Then all of a sudden it was the ultimate fucking car crash and it was un-freakin-believable. One might say that it escalated quickly. Seriously — all of a sudden both guys were flying and crashing and flying and crashing and flying and crashing — and it didn't stop until Jeff finally grabbed the belts. I absolutely loved this match, as they started building slowly before quickly hitting the crash & burn stuff. It was almost like two completely different matches and I say that as a complete compliment. Great, great work by both men. Weird how Hardy waited so long to grab the actual TNA World Title belt, however. Was that intentional or did he just momentarily forget that there were two belts up there?
– Overall Turning Point Thoughts: I missed the first hour or so, but everything I did see was great fun to watch and well worth my time. A lot of interesting things were set up to move forward with and the matches that were supposed to really deliver really did deliver. Austin Aries raising the titles was also swank as all fuck. Hell yes it was.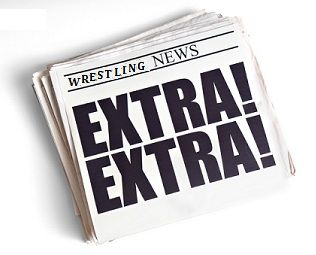 – Jack Swagger is being (slightly) repackaged. He has longer hair. Maybe he won't end up being the guy who beats Cesaro. I did call for him to change his look to get some of that loser stink off of him, though, so that's a step in… a direction.
– Hogan is still trying to sue Gawker for releasing a portion of his sex tape. Someone allegedly claiming to be Dog the Bounty Hunter also has entered his hat into this sordid ring. Something like that.
– Randy Orton is set to receive a push. Push in this case simply meaning that they're going to give him some actual direction (and the World Title). He's been winning, sure, but it's been in go-nowhere feuds that have all been cookie cutter in the worst possible way. Something tells me that he's not going to screw up via Wellness until after they invest a few months in pushing him back into a featured position on the card.
– Edge got some more neck surgery done but he still won't ever come back to wrestle. Smart.
– The Rock confirmed that he will indeed be at WrestleMania 29. To celebrate he jumped off of Wembley Stadium.
– Drew McIntyre's mother passed away last week. She battled cancer for a long time but finally succumbed. Condolences.

CHIKARA Pro Wrestling
Colt Cabana & Mixed Martial Archie v. Dasher Hatfield & Mr. Touchdown || CHIKARA's Chikara-saurus Rex – June 2, 2012
From TJ Hawke:
"The Loser Leaves Town match was always going to end disappointingly because none of these four men should be banned from Chikara for life. Having said that, everything about this match and feud had been executed to near perfection. At the time, I wrote that Chikara would be foolish to not bring back Archibald Peck in some fashion. Peck had mentioned his travels to Mexico on several occasions, so I hoped El Bandolero would be gracing Chikara with his presence. Little did I know that Chikara had something better up their sleeve: The Mysterious and Handsome Stranger."
For more, please visit FreeProWrestling.com

Quick 'n Dirty predictions for Survivor Series: Punk, Big Show, Team Foley, Cesaro, Kaitlyn, and whatever other faces end up on the card.
– Nicholas A. Marsico