The Tuesday Communique 11.27.12: Discussion Point Returns!
November 27, 2012 | Posted by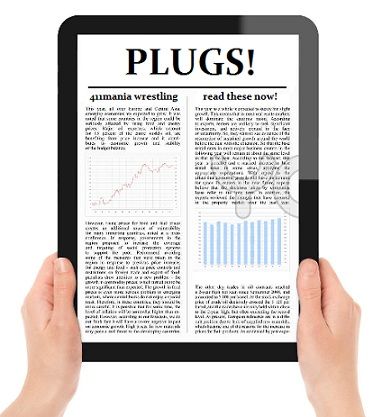 The Wrestling News Experience with Stephen Randle
The Wednesday Wrestling Week That Was with Sam Smith
Thursday Sports Entertainment News Report with Sean Kelly
Handicapping The News: Thanksgiving Edition with Gavin Napier
The Wrestling 5&1: Royal Rumble Week 2 with Tony Acero
The 8 Ball: Fantasy Survivor Series Teams with Ryan Byers
Shining A Spotlight: The Montreal… Con Job? with Michael Weyer
The Heel Report: Top 10 Heels with James Wright
Ask 411 Wrestling: ROH Dying, Midcard Sucking with Mathew Sforcina
The Contentious Ten Ric Flair Matches with Gavin Napier

More pro wrestling news
Drinking that Coke Zero Up
Every now and then
WWE RAW 11.26.2012 from Lafayette, LA || TV Review
Ryback v. Titus O'Neil
Titus knocks Ryback down a couple times and nails the sit-out bomb after D-Young interference. It only gets one, though, and Ryback ends it with the meathook clothesline and Shellshocked. Am I the only person not impressed with the meathook clothesline? It's not the Clothesline from Hell, certainly. Ryback def. O'Neil, Shellshocked – 3 min, *1/2
– Ryback grabs a mic and says he's not leaving until he gets one of the bad guys in the ring. He waits through the commercial break only to get some random security guards. He tosses one out of the ring and then Vickie comes out to yell at him. Ryback tells her to shut up and give him a TLC match with Punk. She agrees to the match as long as Ryback leaves the ring, so he steps toward security and they scatter. Way to do your job, guys.
– Hornswoggle makes fun of Rosa so Alberto Del Rio threatens to toss his midget ass down a garbage chute. Something like that, at least. Great Khali tells ADR to go away. So he does.
Alberto Del Rio v. The Great Khali
Joined in progress from the commercial break. Rosa Mendes is watching in the back. Why spend a bunch of weeks building up to a woman being somebody's valet? Del Rio works on the arm and then kicks Khali with the step-up enzugiri. Khali spends 30 seconds trying to figure out how to sell it while Del Rio waits. Hornswoggle bites Ricardo's butt and Khali taps to the cross armbreaker. Why doesn't that move have a name? Del Rio def. Khali, cross armbreaker – 3 min, *
– CM Punk accosts Vickie Guerrero. He and Heyman aren't happy about the TLC match. Vickie tells them to go fuck themselves. Also, we get to choose Punk's opponent. Will it be Daniel Bryan or Kane? Please be Bryan, Please be Bryan.
– I love how the TV-14 logo is prominently displayed in the Attitude Era commercial. I bet that was done to play to the people who still, for some inane reason, believe that the TV rating is the reason that the product isn't as good these days.
– Dean Ambrose! They are indeed called The Shield, which I assume is why they're dressed like cops without badges. I guess. Interesting concept, really. They exist solely to ensure that everything is fair. I hope that means they start beating up John Cena because he's such a damn hypocrite.
Non-title: Kofi Kingston v. Tensai
Wade Barrett is on commentary and he confirms that he will challenge Kofi for the IC Title at TLC. Tensai blocks the Trouble in Paradise AND the see-saw kick in the corner. He gets a REALLY close near fall from the Nighmare on Helms Street but Kofi hits the TiP kick from the outside and comes back in with a huge crossbody to win. I really bought that near fall from Tensai. I don't know why, but I did. Kingston def. Tensai, springboard crossbody – 3 min, **
– Daniel Bryan shows a world map that says that everybody on Twitter voted for him. In a COMPLETELY OUT OF NOWHERE WHO SAW THAT COMING WHAT A SHOCK I MEAN REALLY IT'S ON THE LEVEL OF HOGAN TURNING ON WCW SERIOUSLY NOT A SINGLE PERSON COULD HAVE CALLED THAT moment, Kane wins the poll. I'm calling rigged. We do get something new out of it, though, so who is going to argue?
Daniel Bryan v. Rey Mysterio
Mysterio's beard is orange for some reason. He barely leaps over Bryan in the rope running spot. Those are likely not related. He misses the seated senton from the apron and Bryan follows with the big flying knee. After the commercial Rey gets hung up in the Tree of Woe and Bryan works in the sliding dropkick. Lawler talks about how Mysterio told him that in Spanish, Rey Mysterio means "Mysterious King". I don't see how that's at all relevant. Or a significant revelation, even. I'm so glad Jerry is back. Mysterio blocks the NO Lock and gets a sweet 619 around the ring post. That sets up the big splash. Good match but I was hoping for more. Mysterio def. Bryan, Top rope splash – 12 min, ***
Dolph Ziggler v. John Cena
Cena jumps 50 feet in the air over Ziggler, thus completely outclassing Rey Mysterio. Ziggler does it moments later but it isn't nearly as impressive. Seriously, Cena has hops like a motherfucker. Yes, hops. Ziggler hits the Franchiser as a throwaway. Nice. Zigglers succession of elbow drops makes me dizzy. Hey, somebody finally rolled out of the way on the last one! Ziggler stops the 5 moves of doom with the awesome jumping DDT. Cena didn't sell it as well as he usually does Miz' DDT from the knees. He PLANTS his head in the mat for that one. Ziggler gets to the ropes to break the STF. I started getting a bad feeling that he was going to tap. He gets the dropkick but Cena rolls through a top rope crossbody. Ziggler almost kinda lands on his feet to block the AA and hits the Zig Zag but it can't quite get the pin. For a second there I was ready to be shocked. Moments later, Cena's knee "goes out", so Ziggler does the smart thing and turns his back. He ends up running into the Attitude Adjustment and loses. Coooool. At least AJ's ass looked damned good. Cena def. Ziggler, AA – 12 min, ***1/4
– After the match, Cena and AJ share what is likely the worst kiss ever televised. Has Cena ever actually kissed anybody? Match really started getting good before the unbelievably bad finish. This is leading to a mixed tag at the PPV, isn't it? Booooooo.
Non-title: Antonio Cesaro v. Sheamus
The graphic for the Sheamus/Big Show match at TLC makes it look like it will be a musical chairs contest. I might pay to see that, come to think of it. Cole points out that Big Show likes to call Sheamus "ginger" because he has red hair. What would I do without Michael Cole? Sheamus snaps Cesaro's neck backwards on the ropes and it looks sick. Crowd hasn't done much caring tonight. Cesaro gets the deadlift gutwrench on Sheamus. That was pretty cool. Cesaro ties Sheamus up in the ropes and gets 5 European uppercuts so Sheamus pays him back with 10 forearms to the chest. Cesaro breaks out of White Noise but falls prey to the Least Impressive Powerslam. Seriously, it always looks like shit. Meanwhile, Cesaro lifts Sheamus into a torture rack like it's nothing and slams him down for two. That was also pretty badass. Cesaro NAILS him with a European uppercut to block the battering ram from the top. Wow. The Brogue Kick sends AC out of the ring and he gets counted out while Big Show saunters out. Good match, but couldn't they have waited until the match was over to have Show come out? Sheamus def. Cesaro, count out – 13 min, ***1/2
– Sheamus says he's going to more or less kill Big Show at the PPV. Show responds by… uh, not really tearing apart a chair. That was embarassing.
Damien Sandow v. Zack Ryder
Sandow works a headlock and for a moment I almost believed that Ryder was going to tap. Crowd is dead as Cole can't decide whether or not he's a face or heel. The commentary could not be worse during this match. The crowd is quiet and now I'm wondering if it's because they can hear Cole and King. Instead of calling the missile dropkick Cole decided it would be more prudent to point out how tan Ryder is. Sandow hits the necktie neckbreaker for the win. Sandow def. Ryder, Terminus – 4 min, 1/2*
Non-title: CM Punk v. Kane
Nothing happens for a while, then Kane hits a chokeslam. Heyman pulls Punk to the ropes and Punk hits the GTS while The Shield look on. After the match they attack Kane. Why are they beating him up? Daniel Bryan runs in to save Kane but gets his ass kicked for doing so. Crowd wakes up a bit to chant for Ryback and he takes his sweet time getting out there. Punk jumps the guardrail like a motherfucker. The Shield eventually get the three-man powerbomb to save Punk's life. CM Punk def. Kane, GTS – 11 min, *1/2
Overall RAW Thoughts
Four weeks of good RAWs in a row! Color me happy. I'm ready for the Cena/AJ/Vickie stuff to end ASAP and the finish to the Cena/Ziggler match was abysmal, but everything else was peachy. Lots of good wrestling, minimal talking and minimal filler. Main event match sucked, though.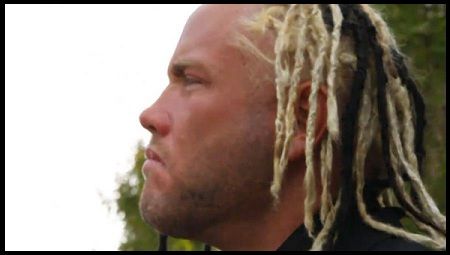 DISCUSSION POINTS~!
There isn't really a ton to talk about this week as far as newsworthy items, so I figured it would be a good time to bring out the retooled version of the WedWi's Discussion Point feature. Now that the comment section is much more dialed in as a place for discussions it makes sense to change it up a bit.
Christian York: Give Him A Push?
York is the most experienced participant in the Gut Check Challenge. He is getting great crowd reactions, can clearly still go in the ring and had a damn good match last week on Impact in which he came very close to defeated World Champion Jeff Hardy. I don't think the guy should be anywhere near the World Title picture, but I think it would be smart (and entertaining) for TNA to get this guy some more time in the spotlight. Agree? Disagree? Should he be in the X Division? Set his sights on the TV Title?
Ring of Honor: Road Rage Done Wrong?
ROH puts 4 weeks of television in the can each time they hold a TV taping event. This generally leaves a lapse of a week or two between new TV content after an iPPV. To make up for the lack of new episodes ROH has decided that the best option is to air a few matches from the previous iPPV outing until they have new content to run. This includes showing the main event World Title matches. The lone exception was the first Road Rage editions, which showed matches from the North Carolina/South Carolina double shot weekend that ROH did back in 2011 (including the 1 hour, 20 minute 8-man tag). Should ROH be showing so much of their iPPV content for free on TV only weeks after people have to pay to see it? Would it be a better idea to show select matches from their straight-to-DVD events to help drum up both live attendance and DVD sales?
Kofi Kingston: Career-Long Face?
Kofi debuted in WWECW on January 22, 2008. That means he is coming up on 5 years in WWE and every bit of it has been as a face. Rey Mysterio (10.5 years) and Dolph Ziggler (4 years) are the only other men on the current roster whose face-heel alliances have never changed for their entire WWE careers. Mysterio will likely never change and Ziggler will eventually turn face. Do you think Kofi Kingston will end up being one of those guys who ends up spending his entire WWE career on the good guy end of the spectrum?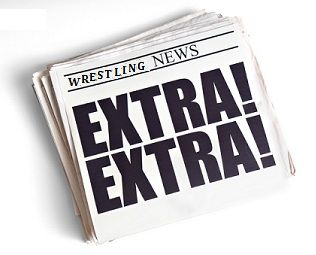 – According to The Godfather, he was set for a good main event run as Papa Shango but Sid acted like a dick and fucked it up. THEN he was set to return in 1997 as a darker version (gritty reboot?) of the character but they decided to debut the Kane character instead. Dude says he has some 8x10s of the new costume they made for Papa Shango. I want proof!
– Cody Rhodes posted an injury update on Twitter last week. His shoulder is healing quickly.
– Jerry Lynn has been announced for this year's ROH Final Battle iPPV. It is being advertised as his final match in a Ring of Honor ring. No opponent has been named. Lynn is on something of a retirement tour and he is adamant that he's going to be done very soon.
– Kaitlyn was arrested last week before TV. She was released on about $350 bail. Seems the police were waiting for her at the Van Andel Arena on Tuesday with a warrant for an unpaid speeding ticket.
– Chris Jericho will be doing play-by-play for a new SyFy show that has humanoid robots fighting each other. Holy shit. I will not miss an episode. That sounds awesome. It starts on February 26 at 10pm eastern.

Pro Wrestling Syndicate
AR Fox v. Alex Reynolds || PWS 5th Anniversary Show – June 1, 2012
From TJ Hawke:
"This was pretty tame by AR Fox standards, but since it was the iPPV opener, that is not necessarily a bad thing. Fox is one of my favorite wrestlers, so PWS certainly gets more of my attention the more they use him. I think Reynolds would be better served by being in a tag team at the moment."
For more, please visit FreeProWrestling.com

We gotta go! That's it! Read Smith tomorrow!
– Nicholas A. Marsico