The Tuesday Communique 12.11.12: The End Is Near
December 11, 2012 | Posted by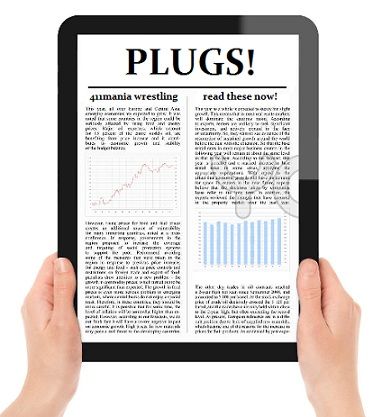 The Wrestling News Experience with Stephen Randle
Thursday Sports Entertainment News Report with Sean Kelly
The Wrestling 5&1: Velvet Sky; Diva Rumble with Tony Acero
411 Wrestling Top 5: Comedy Wrestlers with Larry Csonka et al
The Contentious Ten: Punches with Gavin Napier
The 8-Ball: Land of 1,000 Dances Moments with Ryan Byers
Shining A Spotlight: The Fabulous Freebirds with Michael Weyer
The Piledriver Report: Ten Years of Thuganomics Part 1 || Part 2 with Ronny Sarnecky
The Contentious Ten Worst Dream Matches with Gavin Napier

It's time for year end
Which guys had the best matches?
Boom shakka lakka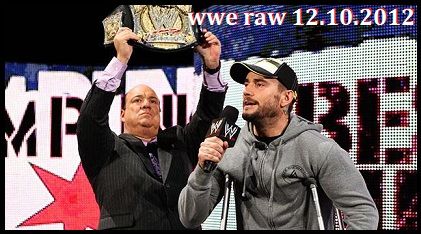 WWE RAW 12.10.2012 from Newark, NJ || TV Review
– Dolph Ziggler opens the show with a very good promo from the top of a ladder. It actually felt like it was important. This man NEEDS to win on Sunday and he NEEDS to be the last man seen on screen. Sheamus interrupts and tells Ziggler that he's going to beat the Big Show and Cena's going to beat Ziggy. Big Show disagrees and Sheamus responds by pushing Ziggler off the ladder and out of the ring. Why didn't Ziggler get off the ladder when Sheamus' music hit? That was dumb of him.
– Wade Barrett is in the ring for a match, but Vince McMahon comes out to interrupt. AGAIN, he forces Vickie to make Sheamus v. Ziggler tonight. I hate when they do this. Cesaro and Kofi are sitting ringside for this as well. Vickie wants to book AJ in a handicap match, but Vince decided that instead it will be AJ going one-on-one with Vickie.
Wade Barrett v. R-Truth
Barrett tosses Truth out immediately and talks trash to Kofi. Barrett controls and hits his mule kick but Truth counters the pumphandle slam and gets a victory roll for the quick pin. After the match Kofi blindsides Barrett with a flying crossbody from the top just to be a dick. Good enough for me. It was a match between the two #1 contenders; I wish they would have emphasized that a bit.Truth def. Barrett, victory roll – 2 min, 1/4*
Almost #1 Contendership, Elimination: Rhodes Scholars v. Usos v. Prime Time Players v. Primo & Epico
Epico starts with one of the Usos. Both teams do some sweet tag team moves and it's a short tag match that ends with an Uso top rope splash for the first elimination at 3 min. Titus O'Neil blindsides the Uso brother as we take a break. The Usos eliminate the Prime Time Players during the commercial so they can make people watch RAW during the commercial on Dot Com. Can the Usos get the upset? Crowd: "Cody mustache!" The Elbow of Disdain gets two and Cole tells King that it's spelled "disTain". Um, no it isn't. One Uso stops Sandow from knocking him off the top and I actually believe that the Usos could win, but Rhodes gets the knees up to block the splash and hits the CrossRhodes to win. So Cody and Sandow get to face Mysterio and Sin Cara for the #1 Contendership on Sunday. Rhodes Scholars def. Usos, PTP & Primo/Epico, CrossRhodes – 11 min, **3/4
Non-title: Eve Torres v. Alicia Fox
Alicia gets a sweet headscissors takeover and Eve bails. She feigns a nose injury but takes northern lights suplex for 2. NICE tilt-a-whirl backbreaker gets another 2 for Fox but she gets tossed off the top rope and the CrossTorres ends it for the champ. Eve brings a camera guy into the ring to take pictures of her posing over Alicia. I dig that. Good match, actually. Why is Alicia so hit-or-miss? Eve def. Alicia, neckbreaker – 2 min, *1/2
– CM Punk and his crutches are here with Paul Heyman. New Jersey loves Punk, but Heyman takes the mic and gets them to boo. Punk says he will be there at TLC on Sunday. My kid told me that he's going to get CM Punk coal for Christmas. He will also be getting him Michael Cole, just to bug Punk. I love my boy.
Sheamus v. Dolph Ziggler
Ziggler's upper thigh is taped and I wonder it's legit from that fall off the ladder. That was quite ugly. Sheamus wisely goes after the leg. New Jersey is solidly behind Ziggler, just like they were back at No Way Out in June down the road at the Izod Center. Sheamus kills him out the outside before the commercial, but during the break Ziggler took control with the Fameasser off the steps. Sheamus begins to make the comeback but Ziggler dodges a charge and Sheamus hits the post with his shoulder. Ziggler goes after the arm but takes too long on top and Sheamus catches him with a backbreaker into the fallaway slam. Sheamus pounds Ziggler's chest in the ropes and suplexes him back in. That gets 2 and he goes up top but Ziggler gets a close near-fall with the X-Factor off the top. Ziggler gets away from White Noise and the Cloverleaf but runs into the Irish Curse backbreaker for 2. He ducks the Brogue Kick and bails, but when Sheamus follows Ziggler wallops him with a chair. That gets the DQ, but Ziggler's not done. Sheamus thwarts him by hitting the Brogue Kick to kill the innocent chair. Sheamus def. Ziggler, DQ – 14 min, ***1/4
– Hornswoggle and Khali barge into Vickie's office and help her stretch. Vince walks in a la Stephanie on Trish & Triple H and Cole thinks it's the funniest thing he's ever seen.
Alberto Del Rio v. Zack Ryder
Ziggler hits a dropkick to start as the crowd chants "Let's Go Ryder! WOO WOO WOO!" Ryder dominates the first two minutes until ADR kicks him in the back with the step-up enzugiri on the ropes. Ryder gets a nearfall with a sunset flip but gets a beautiful bridging German for his troubles. That only gets two, though. Ryder backdrops Del Rio over the top and actually gets a comeback sequence! Sadly the Broski Boot is countered with a drop toehold into the middle rope and the cross armbreaker ends it. Very good match. THAT is how jobber matches are supposed to be. If guys like Ryder lost every week in competitive matches like this one it would be a whole lot easier to swallow the fact that they'll continue to go nowhere. Del Rio def. Ryder, cross armbreaker – 6 min, **
AJ Lee v. Vickie Guerrero
There's no referee for some reason. That is very poor show planning. Wait a second… it's Brad Maddox! AJ looks perturbed. AJ stupidly turns her back on Vickie to hell at Maddox and Vickie attacks from behind. AJ tackles her so Vickie tries to run away. AJ chases her and tosses her back into the ring and NAILS Vickie with a slap but Maddox won't count. AJ turns her back again and Vickie rolls her up. AJ throws a tantrum and slaps the shit out of Justin Roberts. Vickie def. AJ, schoolgirl – 2 min, NR
– AJ's tantrum continues backstage and Cena consoles her. This is wrestling, AJ, stop crying. You know you'll get a rematch.
Non-title: Kofi Kingston v. Antonio Cesaro
Nobody in the crowd cares about this match and they're entertaining themselves instead. They wake up a bit when Kofi flips over Cesaro into the ring and hits a beautiful monkey flip. Cesaro kicks him in the face off a blind charge and knocks him into a commercial break. Great sequence with Cesaro blocking a sunset flip and deadlifting Kofi by his head only to have Kofi get a near fall off another sunset flip. A lot of rest holds here and a small "boring" chant starts. Kofi hits SHADOWS OVER GHANA for 2 and the SOS gets VERY close near fall but AC gets his hand on the bottom rope. Cesaro catches Kofi in mid-air off the flying cross body and turns it into a tilt-a-whirl backbreaker. Neutralizer ends it. Match was good but there was a lot of resting for some reason. Cesaro def. Kingston, Neutralizer – 14 min, **3/4
– MizTV is on the stage this week. Miz makes some lame jokes about stuff and Sandow says what everybody is thinking: "You're not a good host, are you?" Miz tries to drive a wedge between them and while Sandow goes insane refuting his claims, Cody shuts it all down. Cody's mustache is the most over thing oh this show, I think. Miz has become SO LAME. That's a damn shame.
– AJ stops Cena on his way to the ring and asks to come out with him. Cena says no and AJ says okay. Gee, I wonder what that will lead to? I bet AJ ends up being a casualty in a run-in by The Shield.
Non-title: Big Show v. John Cena
Ziggler is here for commentary. Shockingly the crowd is chanting: "Let's Go Cena! Cena Sucks!" Cena gets two off a sleeper but can't pick Show up for the AA. We return from commercial with Cena countering the chokeslam with a DDT. Cena hits a dropkick but show comes off the ropes with a HUGE spear for 2. Great sequence there. Show kicks Cena out of the ring to block the STF and throws him into the barricade. Cena gets in before the 10 count and runs into a clothesline and Big Show just steps on him. Show gets one Vader Bomb but misses the second and Cena gets a big back body drop. He runs into a chokeslam but Show only gets 2. He sets up the WMD but Cena ducks and hits the AA but The Shield run in for the DQ. Big Show def. Cena, DQ – 14 min, ***
– The Shield get ready to put Cena through a table but here come Kane and Bryan! The crowd's awake now! Sheamus is next and he takes out Ziggler. Cena spears Show through a table! Crowd wants Ryback and here he comes! The show ends with a huge brawl while Cole yells "Watch out! Watch out!"
Overall RAW Thoughts
Okay show this week. Started off promising with Ziggler getting a bit of promo time to start and a good, albeit too short, tag match. It felt like a really long show, though, and the dead crowd didn't help. Wrestling was pretty good overall but a bit of a step down from usual. The very, very hot ending certainly sent us off well and it capped off a good main event match.


Is Punk's Fate Sealed?
WWE wants to do Punk v. Ryback before the Royal Rumble on RAW but they can't figure out when to air it. That pretty much guarantees that Punk will be losing the belt to The Rock, then. Otherwise they could just stretch it out and give Ryback his shot in February. Were we all just assuming that Punk would indeed be losing to Rocky or, like me, were people still holding out hope that he would keep it going into 'Mania? I wonder if they're going to make Rock v. Cena mega-important this year and have it be a title unification match. I could deal with that and it would at least be a good reason to reneg on the "Once in a Lifetime" gimmick.


Retirement of a Legend
45-year-old cancer survivor and Japanese wrestling legend Kenta Kobashi has announced that he will be retiring in early 2013 after celebrating his 25th anniversary as a pro wrestler. NOAH will have a retirement ceremony for him on 2/26 and it is possible his final match will take place that night as well. Dude's an absolute legend and I am proud to be able to say that the first time I attended a Ring of Honor show in person was to witness the amazing match he had with Samoa Joe back in 2005.


TNA Final Resolution Thoughts
I didn't get a chance to see the whole show put I caught the tail end of it on Sunday night. Bully Ray and Austin Aries had a good but unspectacular match. I was hoping to see Brooke Hogan take the brainbuster. Oh well. Angle, Joe and the kids beat the Aces and Eights. Match was fine, but we didn't get anything out of it. It was pretty much a waste. Styles and Daniels had a very good match that was hurt by the shitty crowd. I will probably like this one better with time, especially if this really is their last match. Hardy and Roode had a very strong match that felt longer than it was, but not in a bad way. A&8s destroyed both guys after the match but it would have been more impactful if they would have won earlier on. I was sort of expecting a guy or two to take off their masks to end the show with a big reveal, but hopefully a PPV stip sometime soon will be with some masks on the line. One more note: they should have given King the X Division belt. That division needs a SERIOUS shot in the arm going into 2013 and keeping RVD as the champ isn't the way to do it.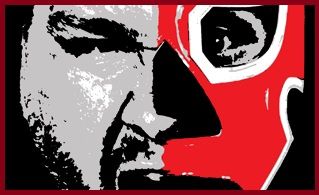 Ring of Honor Final Battle 2012: Doomsday
Sunday December 16, 2012 at 2pm
This Sunday there will be a double dose of wrestling in New York City, as Ring of Honor will be running their final show of the year, Final Battle 2012, at the Hammerstein Ballroom in Manhattan at 2pm. That will be on iPPV (hopefully) before WWE presents TLC from Brooklyn that night. There are some interesting possibilities for this show which will hopefully lead to a fresh start for ROH in 2013.
ROH World Title: Ladder War IV – Kevin Steen v. El Generico
Kevin Steen will defend the ROH World Title in Ladder War IV against a returning El Generico. This will be a rematch from their Mask v. Career match at FB 2010 and the culmination of their feud in ROH that began at Final Battle 2009. It's three years in the making, and Generico has been one of the absolute best wrestlers in the entire world for a few years. This could be his time to finally win the richest prize in Ring of Honor.
The American Wolves v. Kyle O'Reilly & Bobby Fish
Eddie Edwards and Davey Richards will reunite in NYC to take on ROH newcomer Bobby Fish and Kyle O'Reilly. I don't think this match has the potential to top the tag main event from the 10th Anniversary Show but I am excited to see the the American Wolves reunited in ROH and it would be great to see them stay together to be part of a reenergized tag team division.
ROH World Tag Titles: S.C.U.M. v. The Briscoes v. Coleman & Alexander
Speaking of tag teams, S.C.U.M. of Jimmy Jacobs and Steve Corino will defend the ROH World Tag Team Titles against The Briscoes and Coleman & Alexander. C&C have come very close a number of times and I think this will finally be their time. Jacobs and Corino will likely move on to have some bloody brawls with The Briscoes while the new champs move into the new year to prove themselves against the best that ROH has to offer.
Adam Cole v. Matt Hardy
ROH has guys in the singles ranks like Adam Cole to offer, and he will be taking on Matt Hardy on Sunday. Hardy has made sure that everybody knows that he thinks he's better than everybody in Ring of Honor. The Television Champ will not be putting his belt on the line, which possibly telegraphs Hardy getting the win to set up a rematch in the future. Cole is only 23-years-old and is far better than Hardy was at that age (possibly better than Hardy ever was) and getting a match with a guy at Hardy's level, diminished as it may be, can be good for his career.
Michael Elgin v. Roderick Strong
Michael Elgin is set to finally destroy the House of Truth for good as he finally gets his hands on Roderick Strong. I expect a good match with Elgin getting the decisive victory over Strong and laying out Truth Martini. I would love to see Strong be the one who feeds Truth to Elgin followed by a handshake as Roddy shows Elgin respect in defeat. A face turn for Strong going into 2013 would open up some good possibilities and it would freshen him up significantly.
Jerry Lynn v. Mike Bennett
Jerry Lynn's final match in Ring of Honor is predictably against ROH's biggest loudmouth Mike Bennett. Since he came to Ring of Honor a few years ago Bennett has improved significantly and matches with veterans like Lance Storm (they had three really good ones) have only made him better. Lynn may go out on his back in NYC on Sunday afternoon and it would be a nice feather in the cap of Bennett who I expect may be headed to WWE developmental some time in 2013. Bennett gets some more heat and hopefully can get hot and make ROH some money (program with Generico for the title?) before moving on to greener pastures.
Jay Lethal v. Rhino
Jay Lethal has been barred from challenging for the ROH World Title as long as Kevin Steen is champion. After killing Jim Cornette his perceived punishment will come in the form of the newly mercenaried Rhino, who no longer has the money of Truth Martini at his back. Lethal will get the win here and he'll probably continue showing his violent streak. I have a feeling at some point next year he will be turning heel on El Generico and challenging him for the ROH World Title.
Prince Nana v. RD Evans
Prince Nana and Barrister RD Evans will likely be funny as they brawl and put the Embassy Limited to bed once and for all. I wonder if we will see Tommaso Ciampa's return here, although rejoining either man would restrict his upward progress at this point. I hope to see Ciampa getting a program with Adam Cole over the TV Title in 2013.
NYC Streetfight: Wrestling's Greatest Tag Team v. Rhett Titus & BJ Whitmer
Finally, Shelton Benjamin & Charlie Haas will take on Rhett Titus and BJ Whitmer in a NYC Streetfight. It will be bloody and tables will probably be involved. This would actually be a very cool way to open the biggest PPV of the year. Whitmer has done some great no holds barred stuff in New York City before and it would be fitting to see it here again.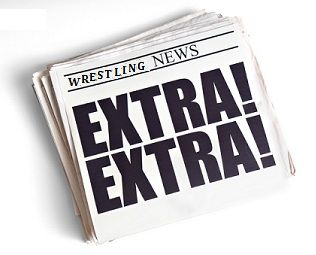 – Scorpio Sky, a.k.a. Mason Andrews a.k.a. Harold is a complete idiot. Nothing I can say would be better than his actual idiocy: "If I have gay followers and faggot offends you, my bad lol. It's just too good an insult. I would never call a gay guy faggot though." Wow. Pure, sheer ignorance.
– Jerry Lynn has announced his retirement date, which will be on the 25th anniversary of his wrestling debut. He will wrestle on 3/23/2013 in Minneapolis. His opponent is unnamed, however I nominate X-Pac. That would be most fitting.
– Bully Ray plays Words With Friends with Brooke Hogan on the Twitterbox. Can you play that game on Twitter?
– The Usos made an interesting claim on Twitter over the weekend. "We will be the first brothers to hold separate titles and Tag titles at the same time!! Mark our words!!! #HISTORY #USOOO." Huh. I won't be holding my breath waiting for that to happen.
– In the most vague news item of the year, some unnamed top WWE talents have been pushing for some former midcard WWE talents to be brought back to the company. My first thought would be the return of Colt Cabana, but he was barely even enhancement talent. The news bit said that the guys would be brought in to work with less seasoned younger wrestlers and to fill out the midcard. It's fun to see so many people speculate that one of the returnees could be Chris Masters and doing so with legitimate anticipation rather than morose.
– Stacy Keibler got sold into shiza porn by George Clooney.
– Shawn Michaels will be at Full Sail University for the next NXT TV taping on 1/10. I think I just found plans!
– Daizee Haze returned to wrestling a week and a half ago, accompanying MsChif to the ring for a Dynano Pro Wrestling event. She hasn't been on any wrestling shows in over a year for what many assume to be related to a possible eating disorder, although CHIKARA announced when she left that she was gone due to being written out via storyline. I've been proudly wearing my Heart Punch shirt for years.
– John Laurinaitis is still happily employed by WWE and isn't likely to be wished well in his future endeavors any time soon. That's a shame.

CHIKARA Pro Wrestling
Mike Quackenbush v. Green Ant || The Thirteenth Hat – January 28, 2012
From TJ Hawke:
"A fantastic 10 minute opener for Chikara's season premiere. I've already watched this match a half dozen times, and I appreciate it more after every viewing. This match put over Green Ant perfectly, and it's somewhat disappointing that he wasn't pushed to the moon for the rest of 2012. If Quack wanted to slow down to extend his career, I would be fine watching matches like this for a few more years."
For more, please visit FreeProWrestling.com

TLC Quick Picks! Ziggler, Shield, Sheamus, Barrett, Cesaro, Rhodes Scholars, Whomever wins the diva battle royal
See Sam Smith tomorrow I bet!
– Nicholas A. Marsico