The Wednesday Wrestling Week That Was 11.14.12: Issue #11
November 14, 2012 | Posted by
What's good, losers? Welcome back to my domain, a little place I like to call The Wednesday Wrestling Week That Was!
Lots of suggestions last week on what to name my adoring fans. My personal favorite was "The Buffalo Farts", but that has nothing to do with my name, so it just isn't ego-boosting enough. I haven't decided on a winner yet, so I'll just keep insulting you all for now. Dorks.
As always, remember to follow me on Twitter and read my blog!
Our hero, our hero, claims a warrior's heart. I tell you, I tell you, the Hulk Hogans come!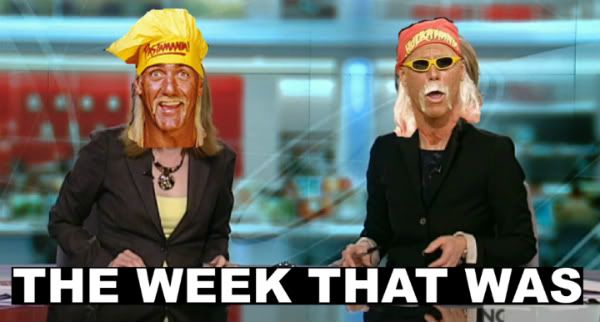 – The piece of news that excited me most this week is the rumors that WWE are looking to hold a stadium PPV event in the UK for the first time in years. Following Wade Barrett expressing his desire for WWE to bring SummerSlam back to the UK, the company are reportedly meeting with representatives from several major stadiums across the country, including Manchester's Old Trafford and Cardiff's Millennium Stadium.
London would be nice, but regardless of where, there is no way I would miss the chance to attend a PPV should one come to the UK. WWE have a huge fanbase here who only get the chance to see live shows twice a year at best. A PPV would easily sell-out and make a decent amount. The only issue is that of time difference – WWE could either air the PPV live, during the middle of the day in the States, or save it for later and run the risk of spoilers reducing buyrate.
Either way, I don't care – not my problem! I've had plenty of staying up til 4am watching PPVs, I'd love the chance to attend one in my own country.
– Rowdy Roddy Piper has criticised Linda McMahon spending almost $100 million on her two failed political campaigns, more than any other American in history.
"Can spend 90 million on a losing election but won't give the people that earned that money for them medical or retirement help of any kind!"
"It's like the WBF all over again; money spent on alternate endeavors earned from the blood & sweat of the boys."
"They can spend 90 mill on elections but still make midcarders pay their and their family own way for wrestlemania. Crazy."
Good old Hot Rod. Never afraid to say whatever the hell he wants. It helps that he is right. When you consider the amount of poverty and suffering in the world, spending almost $100 million on two political campaigns is simply unjustified. If they had given $100 million to Susan G. Komen rather than just the one, breast cancer would probably be cured by now. Linda has said she isn't going to run a third time, at least. What do you make of all this, CM Punk?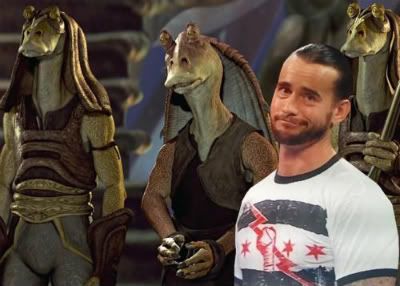 Exactly.
– Damien Sandow and Cody Rhodes are getting rave reviews from higher-ups in WWE, with Vince McMahon reportedly impressed with both. There have been talks about breaking up Team Rhodes Scholars within a few months and inserting Sandow into the main event picture. Cody deserves it too of course, but the guy is still only 27. He has plenty of time, and I have no doubt whatsoever that both men will be world champions in the future. Both deserve to be, in my opinion. For this as much as anything –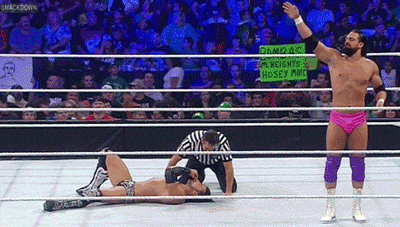 – More news on why the Survivor Series main event was changed. WWE were apparently concerned that the elimination-tag match wouldn't be a big enough draw. Also, Vince McMahon was reportedly impressed with the Hell in a Cell buyrate, crediting Ryback for the numbers. Vince wanted to capitalize on Mr. Back's new momentum, believing he would benefit more from the triple threat than the ten-man tag.
I still don't like the bait and switch, but the matches we have been left with after it all both have the potential to be very good. I'm looking forward to it.
– Tickets for WrestleMania 29 went on sale last week and have already made a lot of money. WWE apparently broke two of their all-time records over the weekend, with the company selling the most tickets ever in their first day of sales – 52,029. They also made more than $10 million in tickets sold after one day, smashing last year's record of $6.3 million. Say what you will about the state of wrestling today, but WrestleMania is going from strength to strength.
– Speaking of WrestleMania, early plans in 2013 are calling for The Rock to make more appearances than the last couple of years. With Dwayne likely winning the WWE Championship at the Royal Rumble, he is expected to be the biggest focal point heading into WM29. People may complain at a part-time wrestler getting the spotlight, but The Rock is incredibly good for business. As I've said before, people who normally don't care about wrestling at all want to watch when Rocky is involved. It worked last year, and judging by initial ticket sales, it's already working this year. Plus, it's The Rock for goodness' sake, stop complaining.
– Even more WrestleMania news! But this time, it's WM30. While it was heavily rumoured that Cowboys Stadium in Dallas, Texas would be the location, apparently the venue is now out of the running. WWE is reportedly looking at New Orleans and the Superdome to host the anniversary show in 2014. Looks like I'm going to New Orleans, then!
– The expected subscription price for the WWE Network would be $10 a month. That isn't too bad, but it all depends on the content. Probably won't get it in the UK anyway, so I don't care! You know who else doesn't care? These guys.
– Randy Orton is set to get a big push in the new year. Really? He already beats everybody. Hopefully this push coincides with the fabled heel turn. Randy as a face is getting really boring at this point.
– Steve Austin recently spoke about returning to wrestling. Words for your eyes to read!
Could he ever be medically cleared to wrestle again? : "It's not even about being cleared. I'm 100 percent fine. Once I had my fusion done in 2000 and I went into the recovery phase and then got back in the ring, everything was fine and dandy. I was just running too hard towards the end and had a few issues. It was time to get out. Passing the physical isn't the issue."
Is CM Punk the only guy he would come back for to wrestle? :"I think John Cena would be a guy as well. I really like John. He is the face of that company right now and he has done a hell of a job and I got a lot of respect for him. You look at a guy like Triple H, that was one of my favorite guys to work in the ring with. Such a ring general and such a pro. Just an easy night at the office. Undertaker is kind of beat to shreds, kind of like me. Those would be a few guys off the top of my head. Would it just be CM Punk? No. Is CM Punk at the top of the list? Yes!"
I don't think it's an overstatement to say that Stone Cold returning for one more match would be one of the biggest things to ever happen to pro wrestling. Certainly seems like a fitting way to cap off the thirtieth anniversary of a major event, don't you think?
– JBL is returning to WWE full time, commentating Smackdown with Josh Matthews. This is good news. JBL is a great color commentator and makes everything better.
This is also the exact course of action I recommended WWE take on my column some weeks back. The only logical explanation is that someone from WWE reads this very article and thought it would be a good idea. So to you, anonymous WWE employee reader, I say this: hire my ass! I'm 6 feet tall, I'm good looking, I'm fit and healthy and I damn well have the promo chops. I'm also only about 150lbs but give me a few months to bulk up and I imagine I'll look like the Ryback! That's how it works, right? I've even got a sneak peek at my wrestling technique –
– Pro Wrestling Illustrated has discontinued its sister publications, The Wrestler and Inside Wrestling. The two magazines had been combined into one large issue in recent years, having been published since 1968. PWI is now the only non-WWE wrestling publication left in the US.
That's interesting. We have two wrestling mags here in England, Fighting Spirit Magazine and Power Slam. FSM is glossy and well-produced with guest articles from people like Magnus, Jim Cornette and Steve Austin. Power Slam takes a more comprehensive, editorial approach, with long essays on various aspects of the industry but less time spent on production values. Both are well worth reading. I wonder how we can sustain two mags but a much larger country is down to one? Intriguing.
– Want to know how much WWE make from their new programming? Well, now you can!
* New 3rd Hour of Raw: $175,000
* WWE Main Event: $100,000
* WWE Saturday Morning Slam: $75,000
The three new hours of content bring in $4.5 million per quarter. Not too shabby. I don't see Raw going back to two hours any time soon.
– And finally, The Manic Street Preachers have offered to record a theme song for Wade Barrett. The band knew of Barrett being a huge fan of theirs and singer James Dean Bradfield had this to say:
"Let's just put this out there – if you're listening Wade Barrett we will do your f**king theme tune – just get in touch. That would be the ultimate Situationist, bizarrist spectacle wouldn't it? Us being played over the airwaves in some Enormodome in front of 20,000 mad Yanks in Colorado somewhere…"
Poetry.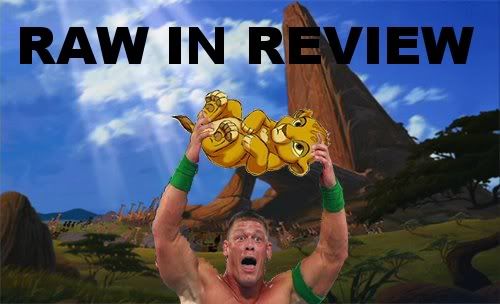 Like an uncooked steak.
Randy Orton vs. Dolph Ziggler
Teddy Long has descended into self-parody. He should just come out, scream "TAG TEAM MATCH PLAYA PLAYA PLAYA" into the mic and run to the back, crying.
Randy Orton and Kofi Kingston vs. Alberto Del Rio and Dolph Ziggler
Oh, so Randy and Kofi are buddies now? I guess Kofi isn't as STUPID STUPID any more.
more of this nonsense
Yep, the bit of wrestling I like best is finding out who might have perhaps slept with who.
AJ and Cena not really doing much to help the rumours with their little skit in the back there. Kids today.
I wonder what AJ thinks of all this?
Oh. Well, that explains it.
Big Show vs. William Regal
At least Regal wins the "better hair" contest.
divas
Jerry Lawler returns, Punk and Heyman are dicks
Lawler's return was great to watch. A real emotional moment. The guy has been extremely lucky and it's wonderful to see him back where he belongs.
And then Punk came out and it turned back into a wrestling promo. I know lots of people have complained that this was tasteless and offensive, and honestly, that annoys me. Jerry was obviously okay with it, so why not use it? To break new ground, boundaries have to be pushed. The Atittude Era exists thanks to that approach. That Punk was being tasteless was the entire point, he's a heel for Hogan's sake. Some people are offended way too easily. Toughen up!
8 man tag, too many names
A great little match. Fun stuff. Something similar to this at Survivor Series would go down well.
Mad Braddox vs. Rybacon
Hope you enjoyed your push, Brad!
Maddox didn't seem to be tucking his chin much on those powerbombs, the back of his head looked like it was taking a pounding. So, we have to ask,
No.
Sheamus vs. D'Ohtunga
Guess the result. Go on. Guess.
Kane and The Miz vs. Team Rhodes Scholars
I predicted this might happen after Miz quit the team last week and then offered the handshake on Smackdown. Looks like a slow face turn to me, and I think it's a great idea. Miz has achieved all he can as a heel for now, and has been around long enough for fans to accept and cheer for him. I think a face Miz could be pretty awesome. Pun, hah.
Also, how fantastic was Daniel Bryan through this whole bit? Like a jealous child. Hilarious.
CM Punk vs. John Cena
These guys can't have a bad match together. A decent, condensed version of their other more epic bouts.
Cena and Ryback both have pinfall victories over Punk, which makes me hope he will pull out the sneaky win when push comes to shove. Cutting off his reign a day before one year would be harsh.
Another fun episode this week. Not the best as a go-home show, but mostly entertaining.
BONUS SEGMENT! Let's do some Survivor Series predictions.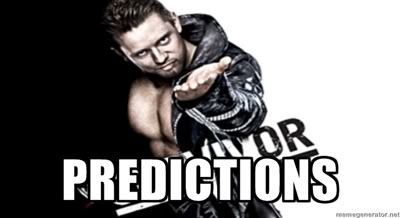 Kaitlyn vs. Eve – Divas Championship
Dunno. Kaitlyn, why not.
Antonio Cesaro vs. R-Truth – US Championship
Cesaro wins. Giving a title to Truth at this point really doesn't seem necessary.
Big Show vs. Sheamus – World Heavyweight Championship
Big Show wins to mark what I will imagine will be the end of this feud. Will Dolph cash in tonight? I doubt it as, he is so tied up elsewhere. But maybe that's what they want you to think!
Team Ziggler vs. Team Foley
Remind me again why Foley is still involved now that Punk is gone?
I can see this going two ways. If Orton is going to turn heel, this would be a great place to do it. In that case, Team Ziggler win after Randy costs his team the match.
Otherwise, The Miz pulls it out for Team Foley, helping solidify his face turn. Looking forward to this match, should be a blast.
CM Punk vs. John Cena. vs. Ryback – WWE Championship
I'm predicting a repeat of the triple-threat at SummerSlam. Cena takes out Ryback or vice-versa, and Punk sneaks in to steal the win. Punk retains.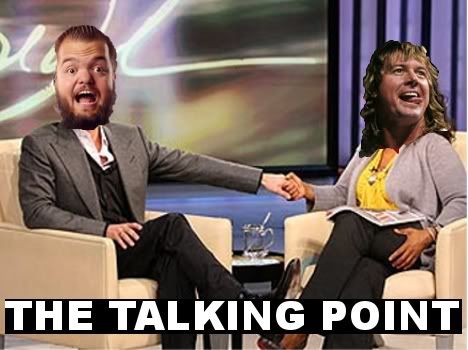 Time for some comments from you insolent curs.
swaggie –
LMAO that dolph ziggler sign was mine i was there at wwe raw in birmingham!!
Good job on making me almost spit out my drink with laughter last week. Cheers pal!
Truthspeaker –
Maddox = Danny Davis 2.0
Perhaps. I still think the kid can make good if handled right, but I'm not sure if taking him off TV for weeks to sell a beating is the way to do that. You could have him turn up at Survivor Series and help Punk win, tying into the conversation he had with Heyman on Raw. Being associated with Punk and Heyman at this point would do wonders for your career.
scott –
"A dream scenario would be Orton turning heel and Ziggler turning face"
YES! provided Orton was willing to actually sell Ziggler as a threat… something I don't think he's done for anyone since Kofi that one time.
To be fair to Randy, he has jobbed a bit more than that, such as last year when he lost the WHC to Mark Henry clean. He is still pretty darn dominant, though. I do think a heel turn at this point would be the best thing for him. Now that Miz seems to be turning face, I doubt Ziggler will make the transition too any time soon, but I can dream.
KipSmithers –
Fanbase nicknames?
1. The Smith-ereens
2. Sam's REAL Club
3. Sam-I-Ams
4. Wednesday Wackos
5. The Mid-Week Maulers
6. Just some folks I know.
7. Kip Smithers is Awesome
And to add some class and sophistication…8. The Buffalo Farts
All marvellous. Give this man a medal.
So ends another issue of the best darn wrestling column on the web! Thanks as always for reading, and please leave a comment telling me how much I suck.
Remeber to follow me on Twitter and read my blog!
I'm Sam Smith, and I'll be back next week. Cheers.
NULL