The Wrestling News Experience: 09.17.12
September 17, 2012 | Posted by
Monday, September 17th, 2012
From 411Mania's Canadian offices in Kitchener, Ontario, Canada, this is The Wrestling News Experience, with Stephen Randle!

#fansdeservebetter
Good morning, everyone, and welcome to the Experience, I'm Stephen Randle. We are on Day Two of our occasional coverage of the latest attempt by horrible little troll Gary Bettman to destroy our beloved national sport because he's still mad that we make him carry a card proving that he's a human being when he enters Canada. Gee, I wonder if he's made me a little bit upset with the third lockout and fourth work stoppage since I became aware there was such a thing as hockey. You know, generally people who let their prime source of revenue grind to a halt every few years don't get to keep their jobs for two decades, but hey…
Oh yeah, there was wrestling to talk about. Although after watching Jerry Lawler nearly die on live television, it all seems so…something, you know? Yeah, I was real clear, there. Painted a pretty picture with words, I did. Genius. Moving on.
Quick programming note, I spent way too much time on Sunday night trying to get my Internet to work so that I could find out the results of Night of Champions and any news and also even get this posted, so we'll be a little short this week. You all know who to blame. Quiet, they're everywhere.
Slimmer had the live coverage. I saw nothing until the last match, because of technical difficulties. Damn you, Rogers!
Oh crap, I think they heard me.
The Miz defeated Cody Rhodes, Sin Cara, and Rey Mysterio to retain the WWE Intercontinental title (Miz pinned Rhodes, Skull-Crushing Finale)
Kane and Daniel Bryan defeated Kofi Kingston and R-Truth to win the WWE Tag Team titles (Kane pinned Kingston, Bryan shoved Kane off the top onto Kingston)
All hail Team Friendship! And the eventual God complex that their psychiatrist will soon develop when he figures out how much power he has!
Antonio Cesaro defeated Zack Ryder to retain the WWE United States title (pinfall, Neutralizer)
See, to pick who would win the battle royal correctly, all I had to do was think "Who has enough credibility with the fans that he'd fit in a PPV title match, but WWE Creative totally doesn't care about feeding to somebody else for clean losses, and isn't Santino Marella because Cesaro has already beat him enough?" The answer, sadly, was obvious.
Randy Orton defeated Dolph Ziggler (pinfall, RKO)
Man, they are just absolutely scared to put anyone over Randy Orton unless they're punishing him for something, aren't they? Screw the clean tap-out to Del Rio, I would have rather given Dolph a clean pin here. This only makes sense if Dolph cashes later, and even then…ehhhh.
Eve Torres defeated Layla to win the WWE Divas title (pinfall, Heart Breaker)
Oh. Joy. Hey, at least they ran a story during the PPV where Kaitlyn was taken out by an unknown assailant, who was Eve, and we all know it was Eve. When did we start pretending she's not an evil bitch?
Sheamus defeated Alberto Del Rio to retain the World Heavyweight title (pinfall, Brogue Kick)
Booker re-instated the Brogue Kick pre-match, thus depriving us of any real tension. Okay, can we move on, now? Please?
No cash-in, thus we should probably prepare for Sheamus-Del Rio Part XXVIII at Hell in a Cell, I guess.
And my technical difficulties worked out just in time for the only match that matters! Yay!
Re-watching the Punk-Cena promo from Raw, is Cena saying that Punk thinks holding the WWE title means he should be respected? Should we not respect someone who holds the top belt in the industry for over 300 days? Can just anybody do that?
Uh oh, Punk got a pop in Boston. Nobody tell Vince!
Ooh, JBL on commentary. Me likey. And he respects Punk, as he should.
Oh, you have to be kidding me. Top rope German suplex, and you can see the Dusty Finish coming a mile away.
Yep, there it is.
John Cena vs CM Punk went to a Draw when both men's shoulders were counted down. CM Punk retains the WWE Championship
And Punk gets a pop for nailing Cena with the belt while Cena whines about not wanting things to end on a draw.
Hey, Cena still hasn't beat Punk. Wanna bet he still won't respect him?
Okay, say what you will about Cena, and believe me, we'll get to him in a bit, but no one will argue that he puts on great matches when called upon. It won't top Punk-Cena I from last year's Money in the Bank, but I'd put it up in the MOTYC's for 2012. Although the double pin finish will undoubtedly hurt it with the snowflake crowd.
I can't really rate this PPV since I only saw the last match, but the results were essentially in line with what I expected, and the last match was pretty darned good. Although Ziggler really, really should have cashed to save us from the unending Purgatory that is Sheamus vs Alberto Del Rio.
Last night, CM Punk walked into Boston, faced John Cena, and left Boston still the WWE Champion. Sure, the match was a draw, but John Cena has now failed to defeat CM Punk in all three of their one-on-one PPV matches for the WWE Title. One would expect CM Punk, whose title reign now sits at over 300 days, to go looking for some of that respect that he's due tonight. Of course, one would also assume that Cena will deny him respect again and want a rematch, but you can't have everything.
Also last night, we crowned new Tag Team champions as the surprising team of Daniel Bryan and Kane channelled their hatred for one another into the unlikeliest of title wins. How long can this oddest of odd couples hold onto their belts while still maintaining their deep-seated hatred for one another? And why does Kane keep ending up in "odd couple" tag teams? Actually, we all know the answer to that one, never mind.
Plus, after Booker T re-instated the Brogue Kick, Sheamus defeated Alberto Del Rio, but have we heard the last from Del Rio's legal counsel, David Otunga, who will no doubt be quick to threaten lawsuits, because he's a lawyer and that's what lawyers do. That's what I've always said about Otunga, as far as his skills go, in terms of being a professional wrestler, well, at least he's a decent lawyer.
And Eve Torres backed into becoming the Divas champion after the former #1 Contender Kaitlyn was not-so-mysteriously attacked backstage! Because challengers for the Divas title are determined by beauty pageant rules, apparently. Anyway, Eve is the new champion, but one would imagine Kaitlyn will still want her shot at the belt.
Plus, other stuff to fill three hours, hopefully it's good enough that people won't want to watch Peyton Manning's return to Monday Night Football instead, tonight on Raw!
Aw, Now I Have To Root For Cancer
I…have no words for this.
Okay, I found some words. Are you goddamned kidding me? You designed a pink John Cena anti-cancer shirt for his big hometown return to Boston for his first WWE Title shot in nearly a year? You know, there's trying too hard, there's "if you look under 'trying too hard' in the dictionary, you'll see this picture", and then there's this. If you really needed any further proof that WWE is scared shitless of people not cheering John "Superman" Cena, who does absolutely no wrong at any time and is a paragon of virtue who we should all feel blessed to know his presence, and turning CM Punk into a heel wasn't enough of an indicator, then this would be a big, flashing, pink neon light on the situation. Seriously, "Hustle, Loyalty, Respect" was inane, "Rise Above Hate" was stupid, and this, this just tops it all. WWE is basically saying "if you boo John Cena, you're in favour of cancer. How can you be in favour of cancer? You're a monster who should feel bad and love John Cena because he fights against cancer."
Listen, supporting breast cancer research is a great cause. I'm a huge supporter of it, especially since my mother is a recent breast cancer survivor. If WWE wants to become a part of the solution, if WWE wants to sell pink shirts and pink wristbands and pink hats, more power to them. The thing is, don't make it John Cena Official Licensed Apparel, make it WWE Official Licensed Apparel. Is CM Punk not against cancer? Is Alberto Del Rio? Sheamus? Daniel Bryan? If you pull an NFL or a MLB and have everyone who wants to wear something pink or come out with something pink with their catchphrase on it, do it. That sends the right message, that all of WWE is united in support of the cause. But to make your sole cancer awareness product a piece of John Cena apparel, it smacks of "please cheer this guy because he's the good guy, he's the spearhead of our campaign to fight cancer", especially when you debut it in the big PPV match of a heated feud where you know half the crowd is already having trouble seeing Cena as the good guy.
I'm overreacting a bit, and I apologize. Somewhat. But even Hulk Hogan turned heel when it became apparent crowds weren't buying his act anymore. To see WWE pulling out every possible stop, to the point that it's no longer the least bit subtle, to try and hold back the fan reaction and turn the tide of half the arena booing your self-proclaimed "absolute top of the mountain guy", because for some reason you don't think that he'll sell t-shirts or be able to visit sick kids if he acts the least little bit different from the same act he's had for years, even though your own booking leading up to Rock-Cena proved that he's just as popular, if not moreso, if he adds some sort of edge back to his character, is just plain asinine at best and flat out insanely bad planning for the future at worst. You've created a monster that you can't stop, because every day for months and years, you've spent so much time showing that John Cena always beats the odds, he inevitably rises against whatever odds there are, and nobody can possibly be even half the man that John Cena is. And the problem they're going to run into, and are headed for at a faster pace than I think even they realize, is that once he's beaten all the odds, and been the better man after every confrontation, and emerged triumphant from every feud, you will have a wrestling company with John Cena at the top, WWE's version of Alexander, with no one left to conquer. And then what do you do? Main event talent doesn't just appear out of thin air, you know. The Summer of Punk and this year's heel turn gave them a little breathing space, but after Punk is dealt with (as we all know he will be), and after another expected Rock match at Mania, who's left to face the Cena Machine?
Oh, and Cena still got booed last night. And Punk, who wore tights that were somewhat reminiscent of the New York Yankees pinstripes, still got cheered in Boston. At what point is it no longer worth pretending who the real top heel in WWE is?
1. Jerry Lawler
It really couldn't have gone to anyone else this week, because how many of us can say we stared Death in the face and made him blink? No doubt Jerry used his famous invisible foreign object to knock the Reaper out when his back was turned.
Special mention here must go to the EMTs at ringside who acted quickly and saved Jerry's life with their speedy reaction time. When my heart attack comes, I want those guys nearby.
2. CM Punk
Hey, he retained the title by the rules of pro wrestling, he did nothing nefarious in doing so, and stealing other wrestler's moves is a staple of the business. If Cena was doing it, they'd call it "paying tribute". Hopefully JBL sticks around to provide fair and balanced commentary on behalf of the maligned champion. I mean, we all love Jerry, but…
3. JBL
Obviously, and Bradshaw said it himself, this is a temporary gig while Jerry recovers (and frankly,
4. Michael Cole
We'll be sick of him soon enough, but nobody should have been in the position he found himself on Monday, and he handled it in a way that I don't think any of us could have managed half as well. Plus, then he went out the next day and did Smackdown. I don't think anybody would have blamed him for taking the week off, but he was right there in his spot, doing his job. He's hardcore.
5. Sheamus
Maybe I'm from a different time, but there was something briefly hilarious about Sheamus singing "Hava Nagila". I mean, the bit went on for waaay too long, but come on, that deserved a chuckle.
6. Team Friendship
Proof that WWE actually can change their plans to the benefit of talent that has gotten over unexpectedly, but since they're already at jokes about ball size, I'd be worried about how long even these two guys can keep the momentum going with the gang of idiots in the writer's room scripting their material.
7. Rosa Mendes
The phrase "too hot for TV" gets thrown around a lot, but I never thought I'd actually see the day where it was used in a serious fashion. Man, no headlocks and no hot chicks, why would any kid want to watch Saturday Morning Slam?
8. Bret Hart
It was nice for Bret to get a Montreal return and I'm almost certain that Punk would have demanded that Bret get that shot in at the end to send people home happy (especially after everything else), but seeing one of my biggest childhood heroes look so very old is depressing me a little. I don't wanna be old! I wanna be young and hip and while I'm wishing for things that will never be true, can I have a pony?
9. Joseph Parks, Esq.
I'm not sure that he's the best choice for a bodyguard, but it's clear he has some big role to play in the upcoming Aces and Eights drama. So, does he just not care what happened to his brother now?
10. Randy Orton
Hey, great, you got to beat Dolph Ziggler before you go off and shoot a movie. Why did they bother bringing him back with nothing to do but beat up random midcarders who could have used wins to create their own momentum again?
Inactive List as of 09.10.12
WWE Raw
– Candace, out 15 days as of August 31st (suspension)
– Evan Bourne, out indefinitely as of March 19th (foot)
WWE SmackDown
– Christian, out indefinitely as of September 1st (elbow)
– Mark Henry, out indefinitely as of May 1st (surgery)
– Ted Dibiase, out indefinitely as of March 7th (ankle)
– The Great Khali, out until November as of July 24th (surgery)
WWE NXT
– Bray Wyatt, out six months as of July 4th (torn pectoral)
TNA
– Chris Sabin, out 6-9 months as of June 14th (ACL)
– Jesse Sorenson, out at least one year as of February 12th (spine)
– The Pope, out 2-3 months as of August 12th (broken collarbone)
Transactions
– Candace, RAW, suspension ended as of September 15th
WWE
WWE Champion: CM Punk
– 302 day reign, defeated Alberto Del Rio on November 20th (Survivor Series PPV)
World Heavyweight Champion: Sheamus
– 169 day reign, defeated Daniel Bryan on April 1st (WrestleMania XXVIII)
WWE Intercontinental Champion: The Miz
– 56 day reign, defeated Christian on July 23rd (Raw 1000)
WWE United States Champion: Antonio Cesaro
– 29 day reign, defeated Santino Marella on August 19th (SummerSlam PPV)
**NEW** WWE Tag Team Champions: Kane and Daniel Bryan
– 1 day reign, defeated Kofi Kingston and R-Truth on September 16th (Night of Champions PPV)
**NEW** WWE Divas' Champion: Eve Torres
– 1 day reign, defeated Layla on September 16th (Night of Champions PPV)
WWE NXT Champion: Seth Rollins
– 19 day reign, defeated Jinder Mahal to become the inaugural Champion
TNA
TNA Heavyweight Champion: Austin Aries
– 71 day reign, defeated Bobby Roode on July 8th (Destination X PPV)
– Next title defense: vs Jeff Hardy, Bound For Glory PPV
TNA World Tag Team Champions of the World: Christopher Daniels and Kazarian
– 81 day reign, defeated Kurt Angle and AJ Styles on June 28th Impact
TNA X-Division Champion: Zema Ion
– 71 day reign, defeated Kenny King, Mason Andrews, and Sonjay Dutt in an Ultimate X Match on July 8th to claim the vacant title (Destination X PPV)
TNA Knockouts Champion: Miss Tessmacher
– 32 day reign, defeated Madison Rayne on August 16th (Impact)
TNA Knockouts Tag Team Champions: ODB and Eric Young
– 193 day reign, defeated Gail Kim and Madison Rayne on March 8th (Impact)
De Marco returns with the Wrestling 5&1.
Sarnecky has The Piledriver Report.
Byers has The 8-Ball, which I understand he's been told by readers would work better as a Top Ten list. Yep.
And the newest episode of TWNE After Dark features (of course) a lot of talk about Jerry Lawler, but also a discussion of if going live has helped solve Impact's problems, as predicted by Hulk Hogan. The answer may or may not surprise you!

Also, don't forget to join the TWNE After Dark a Facebook group. Now with random opinion polls!
411 will have live coverage of Raw tonight starting at 8 pm EDT.
From our promotional department, I've been informed that if you really do like 411Mania and all it provides, or even just me (and really, who doesn't like me), don't forget to bookmark the site in your browser or make 411 your homepage, and tell all your friends about how awesome 411 is.
And don't forget, you can follow all of the everyday goings on in 411 on Twitter.
Stephen's Twitter
http://www.twitter.com/411mania
http://www.twitter.com/411wrestling
http://www.twitter.com/411moviestv
http://www.twitter.com/411music
http://www.twitter.com/411games
http://www.twitter.com/411mma
That's our show, Marsico is in tomorrow, I will be back next week. Plus, don't forget to look for Four Player Co-op in the Games Zone on Wednesday, and the TWNE After Dark podcast at 10 pm EDT this Wednesday as well!
Here it is, your Moment of Buddy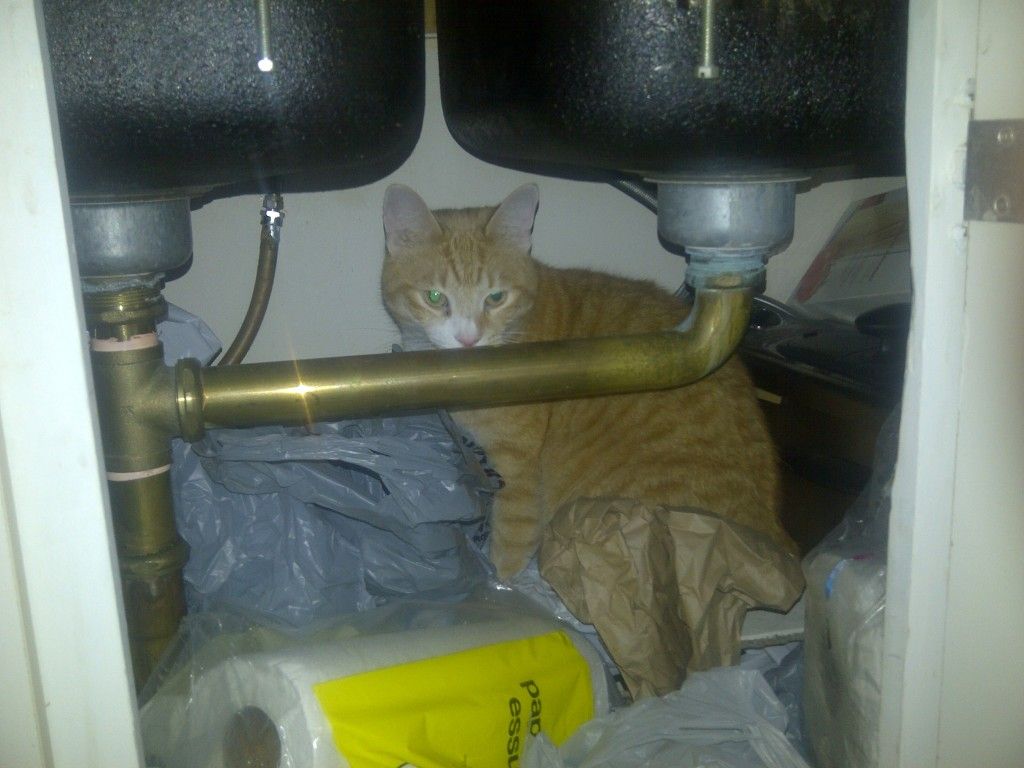 Buddy Is The Plumber.
Buddy Is Here To Fix Your Sink
Have a good one, and always be a fan.

NULL