The Wrestling News Experience: 11.12.12
November 12, 2012 | Posted by
Monday, November 12th, 2012
From 411Mania's Canadian offices in Kitchener, Ontario, Canada, this is The Wrestling News Experience, with Stephen Randle!

Column May Be Re-booked While Reading
Good morning, everyone, and welcome to the Experience. I am Stephen Randle, hoping everyone had a solemn and reflective Remembrance Day/Veteran's Day weekend. Both of my grandfathers were sent to Europe for World War II, where one lost a fingertip from a mortar accident and the other has never said a word about what happened over there. I'm one of the lucky ones, as both made it back from the war, and many, many others were not so fortunate. I have a picture of my grandfather who was part of the Liberation of the Netherlands, from when he was invited back for the fiftieth anniversary. Thinking about what they both did, what they had to survive, it's…extremely humbling.
And now to use the freedom they purchased to talk about pro wrestling!
It sounds silly, but just think about how you take things like that for granted.
Moving on.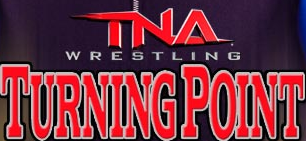 Larry had the live coverage. I did not watch the show, I was muddled on painkillers for my apparently chronic shoulder problems. Oh, how I fear how my next doctor visit will go.
Samoa Joe defeated Magnus to retain the TNA TV Title (submission, Kokina Clutch)
ODB and Eric Young defeated Tara and Jesse (EY pinned Jesse, top rope elbowdrop)
RVD defeated Joey Ryan to retain the TNA X Division Title (pinfall, 5 Star Frog Splash)
The D.o.C. defeated Joseph Park (pinfall, chokeslam)
Silliness of his name aside, Doc is a criminally underrated talent who was given a lot of crap (Fake Kane, Festus, SES…come on, they were losers) and could definitely benefit from being part of Aces and Eights. Also, I love Joseph Parks. There, I said it.
Chavo Guerrero and Hernandez defeated Daniels and Kazarian to retain the TNA Tag Team titles (Chavo pinned Daniels, Doomsday Crossbody)
James Storm defeated AJ Styles and Bobby Roode to become #1 Contender to the TNA World Title (Storm pinned AJ, Last Call). Because he was pinned, AJ Styles cannot be eligible for a TNA World Title match until next year's BFG Series.
An interesting decision to have Styles saddled with the albatross, but if TNA can make his year-long ban from the main event into an interesting storyline, Styles could be back on top of the world next year.
Kurt Angle defeated Devon (submission, Ankle Lock)
Jeff Hardy defeated Austin Aries in a Ladder Match to retain the TNA World title
Not sure I'd go with Storm-Hardy as my next program, seems like it might lack heat from being face-face, but maybe TNA knows something I don't.
Okay, examples one at a time, please. I can't hear you when you all speak at once.
Last week, they rebooked everything that they booked for Survivor Series the week before. So why should I bother recapping it? They'll probably change their minds this week anyway.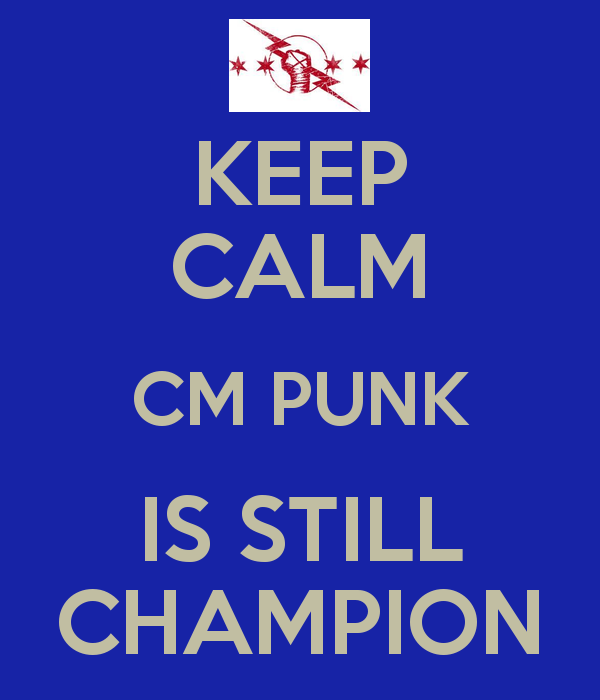 Okay, I'm calm. All right, I'll give it my best shot.
More importantly than all that other stuff, tonight, Jerry Lawler returns to the commentary booth for the first time since his shocking heart attack! That's a hell of a quick comeback, and hopefully he keeps his ass out of the ring. You're a crazy man, Lawler, try to keep it in check, apparently you're not as young as you used to be.
Meanwhile, after Vince and Vickie ham-handedly rebooked Survivor Series, we have the WWE Championship on the line in a Triple Threat match at Survivor Series, between CM Punk, John Cena, and Ryback. But first, Ryback will face the man who cost him the title, Brad Maddox, and if Maddox wins, he'll receive a million-dollar WWE contract. Which will make him the highest-paid jobber on the roster. Well, second-highest, maybe, depending on how much Zack Ryder makes off his merchandise.
And the traditional Survivor Series match underwent a drastic realignment, with Punk, Ryback, and Miz out, and Wade Barrett and Dolph Ziggler in. All that shuffling leaves a hole on the now irrelevantly-named Team Foley, which will presumably be filled tonight. And had better not be filled by Mick.
Plus..um…well, with three titles caught up in the Survivor Series match, I'd expect a bunch of mix-and-match…er…matches involving the competitors in lieu of any feud progression, but hey, it's the go-home show after two (really, one) weeks of build, so who can blame them?
And since even with all that maneuvering we've still only got three matches for Survivor Series, one would assume that we'll see some good old-fashioned speed booking, with R-Truth vs Antonio Cesaro as one of the most-likely additions to the card.
Oh, and for some reason, I would presume that John Cena's insertion in the main event of Survivor Series will not preclude him from participating in "ElevatorGate: The Alleged Sexification of GM AJ", so we'll probably get more of that. Because I just can't get enough of listening to Vickie chuckle like a bad Wicked Witch of the West impression.
All this and Fandango debuts, because they don't have any wacky dancing guys on the roster already, tonight on Raw!
– In news that will at least give us all a glimmer of hope, JBL is back, full-time, on the Smackdown announce team! Well, at least the show will now be worth listening to, so they're halfway there.
– Apparently Vince changed the Survivor Series card because the Hell in a Cell buyrate was slightly higher and he gave all the credit to Ryback. I assume they sent CM Punk a gift basket from Bed, Bath and Beyond or something.
– Also, is this their way of saying that the Survivor Series match would not have main-evented despite already containing both Ryback and the WWE Champion, who were, apparently, responsible for a higher buyrate at the last PPV? All right, stay with me here: a PPV that featured absolutely no John Cena, allegedly the #1 draw in WWE, instead drew a higher-than-normal buyrate, for which credit was given to Ryback, and as a result, they re-booked the main event of Survivor Series to…take out a bunch of guys who could have gotten some rub from working with main eventers and instead include John Cena in yet another WWE Title match. Am I the only one seeing this?
– For the twelfth straight week, Raw lost a massive amount of viewers going from the second hour into the third hour. Did You Know: An episode of Raw is longer than most NBA, NFL, NHL, MLB, MLS, and many other professional sporting league games!
– News is that Randy Orton is in line for a huge push, starting immediately and running through WrestleMania 29 and beyond. Because even though he's won nearly every feud he's had since he stopped facing Cena (okay, he did lose to Mark Henry and Miz, but in that time period he's beaten Cody Rhodes, Ted DiBiase, Sheamus, Wade Barrett, CM Punk, Kane, Cody Rhodes again, Wade Barrett again, and Alberto Del Rio decisively in prolonged feuds), he wasn't getting pushed!
– Speaking of potential pushes, Jack Swagger's repackaging is apparently continuing, as he worked the European Tour with long, slicked back, black hair. And before you laugh, remember, the length, quality, and fullness of your hair means more in pro wrestling than any other industry, so I'd expect Swagger to be a main eventer by mid-2013.
– After his neck surgery this past week, is there a chance that Edge will wrestle again? No. He's done. Permanently. Stop asking.
– Apparently Carlito has an open invitation to return to WWE whenever he wants. Man, he's even too lazy to accept an open invitation!
– Drew McIntyre was absent from the European tour to be with his mother, who eventually passed away this Thursday. Our thoughts and prayers are with Drew and his family at this time.
1. Joseph Park, Esq.
You know what, WWE screwed the pooch so bad this past week that I have little choice but to give the Power Rankings over to TNA. So, on top of our list of things making TNA much more watchable that WWE is everyone's favourite lawyer, who's got miles and miles of heart even if he can't back it up in the ring. At this point, if you showed somebody a highlight reel of Abyss' career and then pointed at Joseph, they'd probably never believe you.
2. Bully Ray
Similar to his new compatriot, if you'd told me years ago that one of the Dudley Boyz would be a bona fide main event talent, I would have laughed and laughed. But here we are, and somehow, being a tough, hardworking SOB who says what he wants, does what he wants, and beats the hell out of people who piss him off, while still being immensely entertaining, will get you over in this business. Who knew.
3. Daniels
I know, he's part of a tag team, but Daniels is the straw that stirs the appletini and we all know it. He is the ultimate weasel heel, he can get his comeuppance at every opportunity, and he's still getting heat because there is no line he won't cross to make you hate him. I vote that for Movember, he should grow a handlebar moustache.
4. Matt Morgan
I still can't believe WWE took a look at this guy and thought "You know what he needs? A stutter and a partnership with Carlito!" As he continues to wreck stuff and get in Hogan's face, Hogan continues to be pleased with his progress. One has to wonder, though, if Hulk's master plan will work, or if he'll have unleashed a force that nobody can contain.
5. Austin Aries
If a champion is only as good as his challenger, then Jeff Hardy is very, very good. In an era where smaller men are gaining more ground in wrestling than ever before, nobody ever points out that Aries is dwarfed by even Jeff Hardy, because in this case, size simply doesn't matter.
6. James Storm
Storm has been the total package for years as part of AMW and Beer Money, two of the greatest tag teams in history, and this past year has been his coming-out party, of sorts, as he's put on great matches, ran through the BFG Series only to be sidetracked right at the end, and after last night, he finally gets the title shot he deserves.
7. Christian York
York, in my opinion, has the skills to go farther than anyone else out of GutCheck, and that does include Joey Ryan. At the very least, he'll probably be back on TV faster than everyone else who's earned a contract. I could see him making an impact on the X Division almost immediately.
8. Aces and Eights
Sure, the story isn't exactly moving quickly, but they've been avoiding "nWo" syndrome, at least as I see it, and as long as they work on some good payoffs, this story could quite well dominate TNA until well into 2013.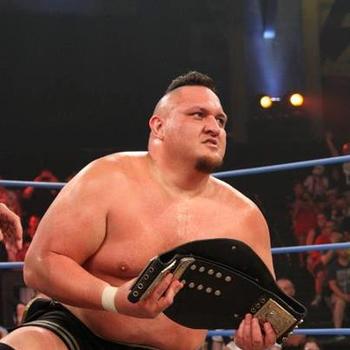 9. Samoa Joe
Joe is motivated like he hasn't been in a long time, and the Impact Zone definitely appreciates his newly regained intensity. The best part is that, as TV Champion, he should be on Impact every single week. Well, hopefully.
10. Bobby Roode
He's only so far down because he currently has no real direction, but Roode, once best known as one-half of "Worst Feud of the Year" for his boring, never-ending slog with Eric Young, has turned himself into one of the top heels in wrestling. Everything about him just screams "main event talent", and in TNA, almoist nobody had a better 2012, career-wise, than the IT Factor.
Inactive List as of 11.05.12
WWE Raw
– Alex Riley, out indefinitely as of September 20th (knee and elbow surgeries)
– Evan Bourne, out indefinitely as of March 19th (foot)
WWE SmackDown
– Christian, out indefinitely as of September 1st (elbow)
– Curt Hawkins, out indefinitely as of October 8th (multiple surgeries)
– Hunico, out indefinitely as of November 1st (ACL)
– Mark Henry, out indefinitely as of May 1st (surgery)
WWE NXT
– Bray Wyatt, out six months as of July 4th (torn pectoral)
– Derek Bateman, out indefinitely as of October 30th (knee)
– Skyler Moon, out indefinitely as of September 27 (rehab)
TNA
– Chris Sabin, out 6-9 months as of June 14th (ACL)
– Jesse Sorenson, out at least one year as of February 12th (spine)
– Mickie James, out indefinitely as of October 16th (surgery)
– The Pope, out 2-3 months as of August 12th (broken collarbone)
Transactions
– Bray Wyatt, NXT, returned to television on November 7th NXT
– Luke Harper, NXT, made debut on November 7th NXT
WWE
WWE Champion: CM Punk
– 358 day reign, defeated Alberto Del Rio on November 20th (Survivor Series PPV)
– Next title defense: vs Ryback and John Cena, Survivor Series PPV
World Heavyweight Champion: The Big Show
– 15 day reign, defeated Sheamus on October 28th (Hell in a Cell PPV)
– Next title defense: vs Sheamus, Survivor Series PPV
WWE Intercontinental Champion: Kofi Kingston
– 26 day reign, defeated The Miz on October 17th (WWE Main Event)
WWE United States Champion: Antonio Cesaro
– 85 day reign, defeated Santino Marella on August 19th (SummerSlam PPV)
WWE Tag Team Champions: Kane and Daniel Bryan
– 57 day reign, defeated Kofi Kingston and R-Truth on September 16th (Night of Champions PPV)
WWE Divas' Champion: Eve Torres
– 57 day reign, defeated Layla on September 16th (Night of Champions PPV)
WWE NXT Champion: Seth Rollins
– 75 day reign, defeated Jinder Mahal to become the inaugural Champion
TNA
TNA Heavyweight Champion: Jeff Hardy
– 29 day reign, defeated Austin Aries on October 14th (Bound For Glory PPV)
TNA World Tag Team Champions: Chavo Guerrero and Hernandez
– 29 day reign, defeated former champions Daniels & Kazarian, and AJ Styles & Kurt Angle in a Triple Threat match on October 14th (Bound For Glory PPV)
TNA X-Division Champion: RVD
– 29 day reign, defeated Zema Ion to on October 14th (Bound For Glory PPV)
TNA Television Champion: Samoa Joe
– 46 day reign, defeated Mr. Anderson on September 27th Impact to win the vacant title
TNA Knockouts Champion: Tara
– 29 day reign, defeated Miss Tessmacher on October 14th (Bound For Glory PPV)
TNA Knockouts Tag Team Champions: ODB and Eric Young
– 249 day reign, defeated Gail Kim and Madison Rayne on March 8th (Impact)
And this week's edition of TWNE After Dark features a long and rambling discussion of my issues with the re-booking of Survivor Series and the general low point that was last week's Raw, plus our Question of the Week brings politics into play and asks who in WWE could be a successful politician, and what could change in WWE now that Linda has lost the election again?
Also, don't forget to join the TWNE After Dark Facebook group.
411 will have live coverage of Raw tonight starting at 8 pm EDT.
From our promotional department, I've been informed that if you really do like 411Mania and all it provides, or even just me (and really, who doesn't like me), don't forget to bookmark the site in your browser or make 411 your homepage, and tell all your friends about how awesome 411 is.
And don't forget, you can follow all of the everyday goings on in 411 on Twitter.
Stephen's Twitter
http://www.twitter.com/411mania
http://www.twitter.com/411wrestling
http://www.twitter.com/411moviestv
http://www.twitter.com/411music
http://www.twitter.com/411games
http://www.twitter.com/411mma
That's our show, Marsico is in tomorrow, I will be back next week. Plus, don't forget to look for Four Player Co-op in the Games Zone on Wednesday, and the TWNE After Dark podcast at 10 pm EDT this Thursday as well!
Here it is, your Moment of Buddy
Buddy Has A Pre-Emptive Response
For Anyone Who Claims He Was Too Hard On WWE
Or Too Supportive of TNA
Have a good one, and always be a fan.

NULL