The Wrestling News Experience: 11.26.12
November 26, 2012 | Posted by
Monday, November 26th, 2012
From 411Mania's Canadian offices in Kitchener, Ontario, Canada, this is The Wrestling News Experience, with Stephen Randle!

The Long Weekend Isn't Over Until You Read It
Good morning, everyone, and welcome to the Experience. I am Stephen Randle, now a staggering 32 years young as of yesterday, and while I didn't personally venture across the border to partake in the craziness, I was fortunate enough to have people who really like to buy things on sale and thus, my birthday netted some excellent electronics at a fraction of the price.
Now, to start worrying about the fact that I haven't even started Christmas shopping yet. Hooray!
Moving on.
Last week, CM Punk attempted to celebrate a full year as WWE Champion. However, Ryback defied threats of suspension and attempted to crash the champion's party, but was once again waylaid by the trio of Seth Rollins, Dean Ambrose, and Roman Reigns, three NXT roster members who inexplicably attacked Ryback at Survivor Series as well. Tonight, for the very first time, these three men will be given time to explain their actions of the past seven days.
Plus, after Vickie Guerrero just wouldn't let the whole thing die, John Cena kissed AJ in front of a live Raw audience. Well, he just lost the single female audience, there. Anyway, at least this is presumably leading to a Cena-Ziggler match at TLC, even if we did have to wade through this angle, hip-deep, to get to this point.
And the most dysfunctional team in pro wrestling history continues to fray at the seams, and the Tag Team Champions look more and more vulnerable to seeing the end of their title reign! With Cody Rhodes on the shelf, it looks like they'll need someone else to challenge them. Can someone step up and take advantage of wrestling's odd couple champions?
Plus, Kofi Kingston and Wade Barrett remain on a collision course for TLC over the Intercontinental title, and Kofi's former partner R-Truth did some scouting last week and may have found a way to gain an upper hand on US Champion Antonio Cesaro. Will Cesaro's claim that no American will ever beat him for the title be put to a serious test?
And, let's face it, we're heading into December and nothing really important happens this month, so if you wanted to check out until they start building for the Rumble, I wouldn't blame you. Hey, remember when they tried having a PPV in between the December PPV and the Rumble? Man, that was a bad idea. Anyway, as the guy in the stupid teaser video before Raw stole from me, all that and more, tonight on Raw!
411 Columnists Go Nuts, Nobody Really Surprised
Seriously, is there something in the water this week? We've got at least two columnists trying to claim that the Montreal Screwjob could have totally been a work. I mean, I respect the hell out of my fellow writers, and Weyer's work on this week's Shining a Spotlight is his usual top-notch writing, but are they smoking the crack? Montreal was a shoot, and the only way you can believe that it wasn't requires you to believe the following two facts to be absolutely true:
1. Vince McMahon is a genius with psychic powers who managed to book what would be the most infamous and complex angle in wrestling history in a way that ended up making him both the greatest heel in wrestling and a billionaire, and has resisted bragging about that specific fact for fifteen years.
2. Three people can keep a secret.
And I bet you can't even read both of those statements without going "yeah, right". Hell, throw the first one out the window. There's an old phrase from somewhere (no, it did not originate in the theme to Pretty Little Liars, shut up) that goes "The only way two people can keep a secret is if one of them is dead". And you expect three people to keep that secret for an insane amount of time, long after the possibility of a payoff could conceivably take place? Hell, the fact that Shawn knew about the Screwjob was such a badly-kept secret that when he revealed to the world during his comeback that yes, he was in on it, the world pretty much went "Well, we already knew that." And even if you allow yourself the slim chance that is was a work that went south when Owen died, then Bret was forced into retirement and subsequently suffered a stroke, what was the purpose with keeping up the charade past that point? Many people may not like everything about Bret's book, but you can't deny that it was written at a point where he had pretty much zero reason to protect Vince McMahon's secrets, and revealing that the Screwjob was a work in his autobiography probably would have sold a few more copies. The point is, over fifteen years, if the Screwjob was a cunningly designed work by Vince, Shawn, and Bret, then at some point, somehow, it would have come out. These days, if a celebrity farts in Hollywood, TMZ knows about it, and if there was any evidence that the Montreal Screwjob was a work, probably even back in 1997, somehow, that news would have hit the Internet and been common knowledge within days.
It all goes back to the usual problem with conspiracy theories. For them to be true, it has to mean that the organization involved in the theory is so efficient that they've suppressed any definitive evidence in support of it, but they're also inefficient enough that you've managed, somehow, to learn "the truth", where everyone else has failed, and also they haven't gotten around to shutting you up yet, because even though they're a massive organization with boundless resources, and you allegedly have knowledge of their biggest secret, they totally won't bother using any of their power to deal with your lame ass.
And you want to know the worst part? I wish the Screwjob had been a work, because if it had been, maybe we wouldn't have had to wait fourteen years to see Bret Hart in the middle of a WWE ring again.
– CM Punk was on Talking Dead, the fluff show that runs after The Walking Dead, on AMC last night. I haven't seen the footage yet, but it will mark the first time I've bothered to watch Talking Dead. Does a show about the zombie apocalypse really need a post-show analysis segment? I'm not saying it isn't awesome, I'm just saying that if I want to see people gush about the latest episode, I could just go to an Internet forum.
– Beth Phoenix turned 32 on November 24th. Hey, I'm only a day younger than the Glamazon! And look at how much more she's accomplished than I have! Aw, I made myself sad again.
– While news was good on the buyrate for Hell in a Cell, Survivor Series may have done much, much worse, as reportedly there were only 8000 tickets sold for the PPV, and WWE had to give away a whole bunch of tickets to make it look more full for broadcast. If the buyrate comes back at a sub-200k number, do we get to blame Cena getting added to the main event for this? No? Just checking.
– It's probably obvious by the booking, but Mick Foley will not be facing CM Punk at TLC, as it appears that Foley can't get cleared to compete. Well, that took long enough. And what was the point of his recent appearances, again?
– Oh right, he did manage to pimp his latest children's book. Hey, there are worse reasons.
– There are still plans to have Sin Cara vs Rey Mysterio at WrestleMania. I'd imagine they'll go for a face-face "respect" thing, but if Sin Cara could actually speak English, I'd love to hear him turn heel and rant at the commentators for portraying him as Rey's "protégé", even though he's a fourteen year veteran who was one of the biggest draws in the Mexican wrestling history. Plus, I long for the return of Sin Cara Negro.
– Kaitlyn was arrested at the Smackdown tapings over an unpaid speeding ticket, and released on bail. The most surprising thing to me about this story is that it took so long for law enforcement to track her down and arrest her. Seriously, she's been on TV more in the past two months than any month since NXT Season 3. I mean, I know ratings are down, but clearly, even the people watching aren't watching the Divas matches.
– And before we go, apparently the final paychecks for workers on the Linda McMahon Senate failure bounced, and one worker said his bad check came accompanied by a condom. Arguably, then, he came out of the Linda campaign further ahead than Linda did.
With the end of the year coming, we're going to try something new with the Power Rankings, and we'll start it here so we can get as much participation as possible. For one of the final Power Rankings of the year, we're going to do some sort of overall Power Rankings for 2012, and you can all submit your own list of ten wrestlers (or wrestling-related personalities), and through the magic of spreadsheet use and a standard scoring system, I will compile every single list into one, overall Top Ten list for the year. Uou can vote in the Comments section, via email, or through the TWNE After Dark Facebook group. On December 24th, I'll reveal how the votes shook out with the 2012 Fans' Power Rankings, and then on December 31st, you'll get to see what my personal 2012 Rankings are. So vote early, or late, but definitely get your votes in before December 23rd!
Now, back to your regularly scheduled Power Rankings!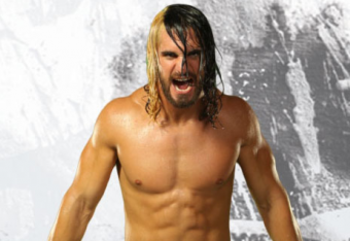 1. The NXT 3
In the future, we may find that they were only brought up to job to Ryback. In the future, they may be disappointments. In the future, all things are possible. But for now, leading into their first interview tonight on Raw, there is nothing but the potential for everything to go right.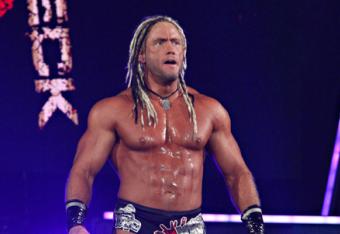 2. Christian York
Coming up short against the TNA World Champion is nothing to be ashamed of in your first match under TNA contract, and TNA may have stumbled onto a new hot babyface without even meaning to. I'm not saying he's a future World Champion, but he can wrestle and he's got the fans, at least initially, so why not see where it goes?
3. Dolph Ziggler
Don't look now, but Ziggler's on what could actually be considered a winning streak! Of course, he's running into the Cena bulldozer, so who knows how long that will last, but at least now he'll look like slightly less of a fluke when he wins the World title.
4. Titus O'Neal
With Cody Rhodes on the shelf, the window may have opened up a crack for the Prime Time Players, and while they're still not winning me over in the ring, Titus showed so much character doing commentary on Raw that they let him do it again on Smackdown…and he was good there too! Although the whistle isn't strictly necessary.
5. Hell No
It's hard to believe Kane and Bryan keep finding ways to make their act funny, but the discussion about D-Bry's vegan turkey on Smackdown was another great bit in a series of them from WWE's top tag team.
6. Kofi Kingston
There's nothing I enjoy more than the now-semi-annual Kofi Kingston push, because his matches are always full of energy, and as an added bonus, he gets to win more often! Not a whole lot more, since he's the midcard title holder and thus jobs to main eventers, but at least he can beat Damien Sandow now!
7. Eric Young

It may be the last we see of him for a while, but EY's dedication to the Turkey Bowl tradition, despite the potential pitfalls, is the kind of dedication to the bit that I like to see in wrestling. Plus, it shows a startling memory of continuity longer than six weeks.
8. Brad Maddox
Gone but not forgotten, and now he's apparently posting fake naked Diva videos on the Interweb? This is a strange turn of events, even for a wrestling storyline. Actually, especially for a wrestling storyline.
9. The Miz
His face turn is still searching for a strong foothold, but I did enjoy watching him corpse behind Cena when he was accosting Vickie Guerrero during Miz TV on Smackdown.
10. Kurt Angle
Kurt, I know you're doing your darndest to sell the storyline and be a mentor to Wes Brisco and Garrett Bischoff, but at this point even Sting can see that they're going to turn on you and be revealed as Aces and Eights members.
Inactive List as of 11.05.12
WWE Raw
– Alex Riley, out indefinitely as of September 20th (knee and elbow surgeries)
– Evan Bourne, out indefinitely as of March 19th (foot)
WWE SmackDown
– Christian, out indefinitely as of September 1st (elbow)
– Cody Rhodes, out indefinitely as of November 14th (concussion, shoulder)
– Curt Hawkins, out indefinitely as of October 8th (multiple surgeries)
– Hunico, out indefinitely as of November 1st (ACL)
– Mark Henry, out indefinitely as of May 1st (surgery)
WWE NXT
– Derek Bateman, out indefinitely as of October 30th (knee)
– Skyler Moon, out indefinitely as of September 27 (rehab)
TNA
– Chris Sabin, out 6-9 months as of June 14th (ACL)
– Jesse Sorenson, out at least one year as of February 12th (spine)
– Magnus, out indefinitely as of November 15th (kayfabe injury)
– Mickie James, out indefinitely as of October 16th (surgery)
– The Pope, out 2-3 months as of August 12th (broken collarbone)
Transactions
– Eric Young, TNA, out indefinitely as of November 22nd (kayfabe injury, possible contract expiration)
WWE
WWE Champion: CM Punk
– 372 day reign, defeated Alberto Del Rio on November 20th, 2011 (Survivor Series PPV)
World Heavyweight Champion: The Big Show
– 29 day reign, defeated Sheamus on October 28th (Hell in a Cell PPV)
– Next title defense: vs Sheamus, Chairs Match, TLC PPV
WWE Intercontinental Champion: Kofi Kingston
– 40 day reign, defeated The Miz on October 17th (WWE Main Event)
WWE United States Champion: Antonio Cesaro
– 99 day reign, defeated Santino Marella on August 19th (SummerSlam PPV)
WWE Tag Team Champions: Kane and Daniel Bryan
– 71 day reign, defeated Kofi Kingston and R-Truth on September 16th (Night of Champions PPV)
WWE Divas' Champion: Eve Torres
– 71 day reign, defeated Layla on September 16th (Night of Champions PPV)
WWE NXT Champion: Seth Rollins
– 89 day reign, defeated Jinder Mahal to become the inaugural Champion
TNA
TNA Heavyweight Champion: Jeff Hardy
– 43 day reign, defeated Austin Aries on October 14th (Bound For Glory PPV)
– Next title defense: vs Bobby Roode, Final Resolution PPV
TNA World Tag Team Champions: Chavo Guerrero and Hernandez
– 43 day reign, defeated former champions Daniels & Kazarian, and AJ Styles & Kurt Angle in a Triple Threat match on October 14th (Bound For Glory PPV)
TNA X-Division Champion: RVD
– 43 day reign, defeated Zema Ion to on October 14th (Bound For Glory PPV)
TNA Television Champion: Samoa Joe
– 60 day reign, defeated Mr. Anderson on September 27th Impact to win the vacant title
TNA Knockouts Champion: Tara
– 43 day reign, defeated Miss Tessmacher on October 14th (Bound For Glory PPV)
TNA Knockouts Tag Team Champions: ODB and Eric Young
– 263 day reign, defeated Gail Kim and Madison Rayne on March 8th (Impact)
De Marco returns to the Wrestling 5&1.
Byers has The 8-Ball.
And this week's Fake Thankgiving Day episode of TWNE After Dark features all the things I liked about Survivor Series and Raw (plus a few things I didn't), and our Question of the Week: does CM Punk's year-long title reign actually mean anything? Click the banner to find all the episodes of 411's third-most popular wrestling podcast!
Also, don't forget to join the TWNE After Dark Facebook group.
411 will have live coverage of Raw tonight starting at 8 pm EDT.
From our promotional department, I've been informed that if you really do like 411Mania and all it provides, or even just me (and really, who doesn't like me), don't forget to bookmark the site in your browser or make 411 your homepage, and tell all your friends about how awesome 411 is.
And don't forget, you can follow all of the everyday goings on in 411 on Twitter.
Stephen's Twitter
http://www.twitter.com/411mania
http://www.twitter.com/411wrestling
http://www.twitter.com/411moviestv
http://www.twitter.com/411music
http://www.twitter.com/411games
http://www.twitter.com/411mma
That's our show, Marsico is in tomorrow, I will be back next week. Plus, don't forget to look for Four Player Co-op in the Games Zone on Wednesday, and the TWNE After Dark podcast at 10 pm EDT this Thursday as well!
Here it is, your Moment of Buddy
Buddy: The Only Gift You Need
Have a good one, and always be a fan.
NULL