The Wrestling News Experience: 12.03.12
December 3, 2012 | Posted by
Monday, December 3rd, 2012
From 411Mania's Canadian offices in Kitchener, Ontario, Canada, this is The Wrestling News Experience, with Stephen Randle!

Only Way Too Few Shopping Days Until Christmas!
Good morning, everyone, and welcome to the Experience. I am Stephen Randle, and my resolve not to buy things I might want for Christmas lasted roughly until I walked into a Chapters and saw the new Dresden Files book sitting there, having been put on shelves a day early. Obviously, it was a sign, so I had no choice but to buy it. You don't mess with omens. It's okay though, I still have lots of other things that I can totally wait 22 days for. Even though I did just finish Mass Effect 2 (shut up, I have a backlog) and really want to start Mass Effect 3…
I'm never going to make it.
Moving on.
Last week, the trio now known as The Shield made their presence felt yet again, interfering in the business of WWE Champion CM Punk and leaving his opponent for the night, Kane, laying. When Ryback attempted to get involved, he also fell to superior numbers. While The Shield claims they are the masters of their own destinies, the feeling is growing that their actions are being directed by none other than CM Punk, who continues to sink to desperate levels to maintain his lengthy WWE Title reign. However, both Punk and Shield deny this, so the mystery continues as to what these three upstarts exact purpose is in WWE.
Meanwhile, the soap opera that John Cena's life appears to be continues to spiral out of control, and looks to be escalating the confrontation between Cena and Mr. Money in the Bank Dolph Ziggler. While Cena already defeated Ziggler handily last Monday, it seems like all this just isn't going to go away quietly, and we could be building to a match at TLC.
Plus, Team Hell No seems to be back on the same page, but that could change at any moment, and there are at least two teams out there that look like potential challengers to the Tag Team titles.
All this and maybe another Sheamus match that could be better than expected, depending on his opponent, tonight on Raw!
– NXT talent Kenneth Cameron, part of the Ascension tag team that had been rumoured to be moving up to the big leagues soon, was arrested last week and subsequently released from his WWE contract. This release offers a great opportunity for WWE to re-created The Ascension with wrestlers with more appropriate names. Seriously, a gothic vampire-esque gimmick wrestler named "Kenneth"?
– An independent wrestler who sold space on his face for $15,000 on eBay and ended up with a tattoo of Mitt Romney is having it removed. I hate that we have processes to remove tattoos now. How will we teach kids the folly of getting stupid tattoos if they no longer have to deal with having "I Heart Lance Cassidy" on their shoulder for the rest of their miserable lives?
– That was a purely hypothetical example, by the way. Don't read anything into it.
– Word is going around that TNA has axed two PPVs from their 2013 schedule, leaving 10 for the year and a two month lead-up to Lockdown and Bound For Glory, which have traditionally been two of TNA's better-received shows, year-to-year. But now what we do Roundtables on for those months? Won't anyone think of the PPV predictors?
– A former WWE developmental wrestler has been filling his Twitter account with shots at WWE trainer Bill DeMott. Apparently he doesn't think much of DeMott's abilities as a trainer, and felt the rest of the world needed to hear about it. It's what makes the Internet go 'round, baby!
– Rumours are flying after John Cena accompanied whichever Bella Twin isn't dating Daniel Bryan to the Bellas high school reunion, and pictures surfaced of the two dancing and generally having a good time. Come on, people, I'm certain it was just a business high school reunion. Although he didn't display a single piece of WWE merchandise in any pictures, so maybe there really was something going on!
– Kevin Nash will be appearing on an upcoming episode of NXT, where he will remind the developmental trainees that no matter how many shitty gimmicks you may have to go through, if you're really tall, take care of your hair, and establish a power base of friends early on, you can succeed at pro wrestling despite having a level of wrestling ability best described as, well, "Nash-like".
– Apparently the reason WWE is running the AJ-Cena relationship story (and to a lesser extent, Rosa Mendes-Alberto Del Rio) is that they're trying to cater to the female demographic. Yeah, screw a Divas division full of well-trained, competitive wrestlers, what modern ladies really want to see is girls hooking up with big, strong, protective men! Remember, girls, your entire existence is defined by whether or not you can latch onto a quality man! Although you really didn't help your case with the whole Twilight fad, you know. I'm just saying.
– Ric Flair's profile has finally been removed from TNA's roster page. At the current rate of changes, it would probably be faster for Bobby Roode to re-grow his mullet than it would be for them to update his picture on that page to one that was taken within the last year.
– GQ has named Hulk Hogan one of the 12 Least Influential People of 2012, which was a surprise to many who didn't think he had enough of a media presence left to even make that list.
– And the locker room flooded at the WWE Smackdown tapings last week. Vince, you still have boils, gadflies, turning the rivers to blood, and killing all the first-born coming at you. Get the message yet?
Voting is already well underway for the 2012 TWNE Fan Power Rankings, where you, the 411 Readers, get to vote for who will be a part of the final Power Rankings of the year. So, in the Comments section, via email, or through the TWNE After Dark Facebook group, make sure you get your personal Power Rankings votes in. The Fan Power Rankings go up December 24th, so time is limited to make your picks!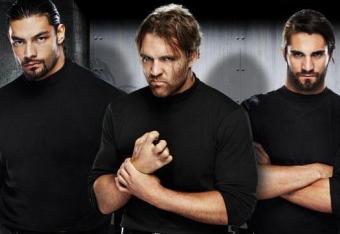 1. The Shield
For the moment, at least, they look like they belong in their spots. One must hope that they'll look the same once Ryback is through with them.
2. John Cena
Cena pulled triple TV duty this week, working Raw, Smackdown, and Main Event. Don't worry, he somehow managed to win all his matches while he was working overtime, including beating the guy he's probably going to face at TLC, straight up, in a one-on-one match. Yeah, I don't know how that works in building a feud, but he did it to Brock too, so apparently that's how Cena feuds work.
3. Sheamus
When they tone down the "fun-loving" part of his character and send the Irishman out to fight somebody, he's much more tolerable. It also helps when you put him in there with a guy like Cesaro, and they just work snug for twenty minutes.
4. Antonio Cesaro
Despite being US Champion, Cesaro wasn't just sent out to die against Sheamus, and the result was a competitive match that could have gone either way, and Cesaro still looked good and even avoided eating a pinfall. A strong mid-card title holder? What a concept.
5. Hell No
After a rough Monday night, Kane and D-Bry appear to have re-bonded, looking more like a team in an (admittedly pre-taped) NXT appearance against Curtis and McGillicutty, then working without a hiccup against the PTP and Barrett on Smackdown.
6. Austin Aries
Definitely a come-down to drop Aries back to the X Division title, even if only for a night, but it seems like the angle with Bully Ray will supersede any title hopes Aries has for now. Plus, he gets line of the week while remaining the only good thing about the two romance angles running in TNA and WWE.
7. The Great Khali
Less because he's back on our TVs again and more to remind Jeff Small that I smoked his fantasy football team, Khali's Magic Chop, in the 411 Staff League this week. Of course, if Small was still paying attention to his team, it might mean more. On the bright side, putting Khali and Hornswoggle together concentrates the garbage into one segment instead of two.
8. Damien Sandow
Worry not for the Intellectual One, where losing a tag partner to injury might have sent others off TV while they waited for their push to resume, Sandow has remained in a visible spot on TV, including a match with John Cena on Main Event. I mean, he didn't win, but did The Genius ever beat Hulk Hogan on Saturday Night's Main Event?
Wait, he did. Never mind.
9. James Storm
Man, if I'd blown yet another chance to regain the TNA World title, I'd be at least a little upset, but Storm keeps on trucking, teaming with the increasingly inept AJ Styles, without a care in the world. I imagine it's eating him up inside, though.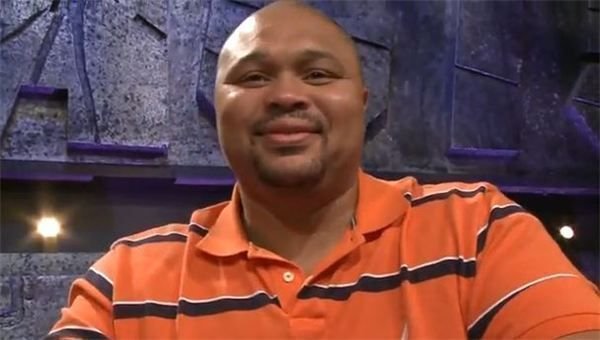 10. D'lo Brown
D'lo fills in for Al Snow in the Gutcheck judging, using the little-known "WWE European Champion substitution" clause, which, admittedly, doesn't come up very often. But it's for situations just like this!
Inactive List as of 11.26.12
WWE Raw
– Alex Riley, out indefinitely as of September 20th (knee and elbow surgeries)
– Evan Bourne, out indefinitely as of March 19th (foot)
WWE SmackDown
– Christian, out indefinitely as of September 1st (elbow)
– Cody Rhodes, out indefinitely as of November 14th (concussion, shoulder)
– Curt Hawkins, out indefinitely as of October 8th (multiple surgeries)
– Hunico, out indefinitely as of November 1st (ACL)
– Mark Henry, out indefinitely as of May 1st (surgery)
WWE NXT
– Derek Bateman, out indefinitely as of October 30th (knee)
– Skyler Moon, out indefinitely as of September 27 (rehab)
TNA
– Chris Sabin, out 6-9 months as of June 14th (ACL)
– Eric Young, TNA, out indefinitely as of November 22nd (kayfabe injury)
– Jesse Sorenson, out at least one year as of February 12th (spine)
– Magnus, out indefinitely as of November 15th (kayfabe injury)
– The Pope, out 2-3 months as of August 12th (broken collarbone)
Transactions
– Kenneth Cameron, NXT, released from his contract
WWE
WWE Champion: CM Punk
– 379 day reign, defeated Alberto Del Rio on November 20th, 2011 (Survivor Series PPV)
– Next title defense: vs Ryback, TLC Match, TLC PPV
World Heavyweight Champion: The Big Show
– 36 day reign, defeated Sheamus on October 28th (Hell in a Cell PPV)
– Next title defense: vs Sheamus, Chairs Match, TLC PPV
WWE Intercontinental Champion: Kofi Kingston
– 47 day reign, defeated The Miz on October 17th (WWE Main Event)
WWE United States Champion: Antonio Cesaro
– 106 day reign, defeated Santino Marella on August 19th (SummerSlam PPV)
WWE Tag Team Champions: Kane and Daniel Bryan
– 78 day reign, defeated Kofi Kingston and R-Truth on September 16th (Night of Champions PPV)
WWE Divas' Champion: Eve Torres
– 78 day reign, defeated Layla on September 16th (Night of Champions PPV)
WWE NXT Champion: Seth Rollins
– 96 day reign, defeated Jinder Mahal to become the inaugural Champion
TNA
TNA Heavyweight Champion: Jeff Hardy
– 50 day reign, defeated Austin Aries on October 14th (Bound For Glory PPV)
– Next title defense: vs Bobby Roode, Final Resolution PPV
TNA World Tag Team Champions: Chavo Guerrero and Hernandez
– 50 day reign, defeated former champions Daniels & Kazarian, and AJ Styles & Kurt Angle in a Triple Threat match on October 14th (Bound For Glory PPV)
TNA X-Division Champion: RVD
– 50 day reign, defeated Zema Ion to on October 14th (Bound For Glory PPV)
TNA Television Champion: Samoa Joe
– 67 day reign, defeated Mr. Anderson on September 27th Impact to win the vacant title
– Next title defense: vs Devon, December 6th Impact
TNA Knockouts Champion: Tara
– 50 day reign, defeated Miss Tessmacher on October 14th (Bound For Glory PPV)
TNA Knockouts Tag Team Champions: ODB and Eric Young
– 270 day reign, defeated Gail Kim and Madison Rayne on March 8th (Impact)
Acero has The Wrestling 5&1.
Wright has The Heel Report.
Byers has The 8-Ball.
And this week's TWNE After Dark was another raucous affair, with discussion of Raw and Impact likes and dislikes, plus whether I would prefer to see good wrestling or good characters. Click the banner to find every After Dark episode to date!
Also, don't forget to join the TWNE After Dark Facebook group.
411 will have live coverage of Raw tonight starting at 8 pm EDT.
From our promotional department, I've been informed that if you really do like 411Mania and all it provides, or even just me (and really, who doesn't like me), don't forget to bookmark the site in your browser or make 411 your homepage, and tell all your friends about how awesome 411 is.
And don't forget, you can follow all of the everyday goings on in 411 on Twitter.
Stephen's Twitter
http://www.twitter.com/411mania
http://www.twitter.com/411wrestling
http://www.twitter.com/411moviestv
http://www.twitter.com/411music
http://www.twitter.com/411games
http://www.twitter.com/411mma
That's our show, Marsico is in tomorrow, I will be back next week. Plus, don't forget to look for Four Player Co-op in the Games Zone on Wednesday, and the TWNE After Dark podcast at 10 pm EDT this Thursday as well!
Here it is, your Moment of Buddy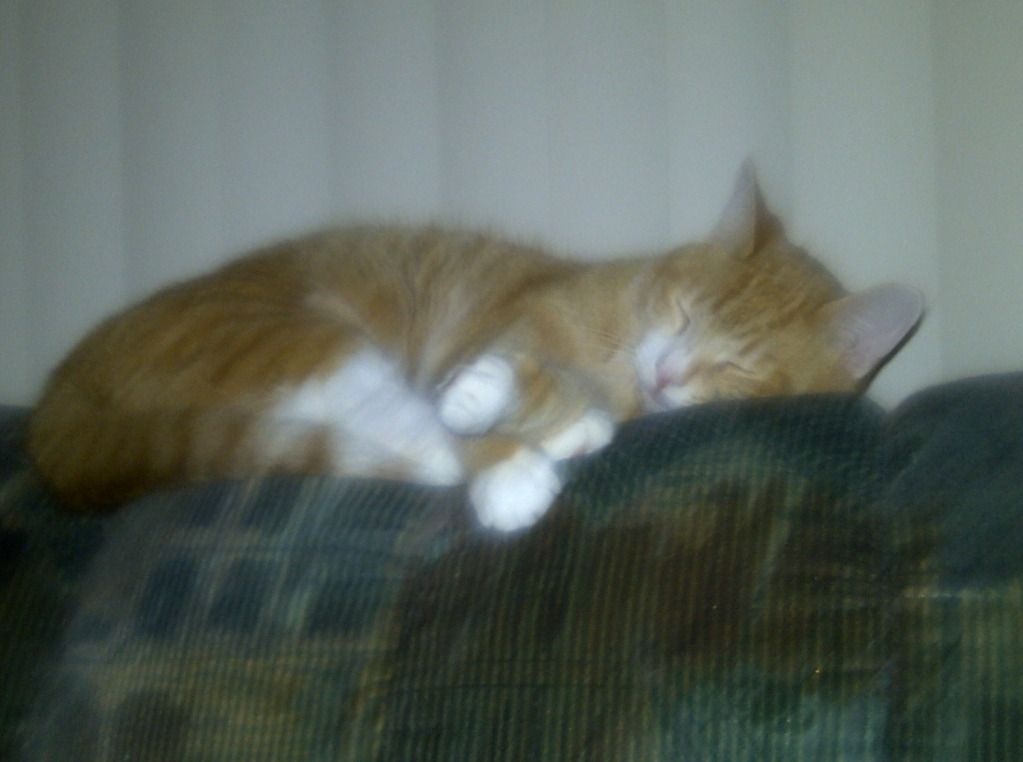 Buddy Is The Shield Against Wakefulness
Have a good one, and always be a fan.
NULL