The Wrestling News Experience: 12.10.12
December 10, 2012 | Posted by
Monday, December 10th, 2012
From 411Mania's Canadian offices in Kitchener, Ontario, Canada, this is The Wrestling News Experience, with Stephen Randle!

No Fairness. No Justice. Only Me.
Good morning, everyone, and welcome to the Experience. I am Stephen Randle, and I'm too exhausted to think of anything to put here. Work has been painfully exhausting. So, this will probably be one of those ones that people bitch in the Comments section that I didn't put any effort into. Or maybe it won't be. Who knows? I mean, we already got the pageview, it won't hurt you to at least skim through and see if there's anything to complain about. Especially at this special time of year. You know, December tenth. The anniversary of when the Study Group fought those shirtless capoeira guys and learned about religious tolerance.
Look it up, it happened.
Moving on.
Yes, it's the TNA PPV where any slight miscommunication over the name could lead to a PR disaster! Anyway, Larry had the live coverage.
James Storm defeated Kaz (pinfall, Last Call)
RVD defeated Kenny King to retain the TNA X Division title (pinfall, scissors roll-up)
The true power of the X Division: the ability to turn anyone's finisher into a variation of a roll-up!
Chavo Guerrero and Hernandez defeated Joey Ryan and Matt Morgan by DQ to retain the TNA Tag Team titles
Austin Aries defeated Bully Ray (pinfall, low blow)
Well, if you wanted to see Brooke Hogan's bra, and have something against looking at paparazzi photos, this was your chance.
Tara defeated Mickie James to retain the TNA Knockouts title (pinfall, Widow's Peak)
Kurt Angle, Samoa Joe, Garrett Bischoff, and Wes Brisco defeated Aces and Eights (Angle pinned Random A&8's Member #2, random shenanigans finish)
Remember when Ambrose said The Shield isn't the nWo? Well, Aces and Eights are most certainly not the nWo. Sadly, I no longer even care who's in charge at this point, unless it's Kurt Angle, who's doing a really good job of throwing off suspicion by beating the crap out of them on a weekly basis.
Christopher Daniels defeated AJ Styles (pinfall, Styles Clash)
So I assume this is "rock bottom" for AJ?
Jeff Hardy defeated Bobby Roode to retain the TNA World title (pinfall, Twist of Fate)
Apparently Aces and Eights can't be bought. Or they can, but only for a short while. Or something.
I am really not loving the Jeff Hardy TNA World title reign.
Last week…well, last week doesn't matter, because after Raw went off the air, CM Punk went to Florida, and one emergency surgery later, there is no longer a WWE Title match at TLC. Instead, Ryback and Team Hell No will face The Shield in a TLC Match with nothing hanging above the ring. Which is technically just a street fight with very specific weapons, but don't tell anyone! In any event, CM Punk is expected to be at Raw, and at this point, it seems all but certain that Punk can look ahead to the Royal Rumble and a scheduled WWE Title match with The Rock.
In addition, after weeks of insanity, we finally get a match out of this whole AJ-Cena-Vickie-Ziggler thing, as Dolph Ziggler has been forced to put his Money in the Bank briefcase on the line against John Cena in a ladder match at TLC! No doubt all sides in this mess will get some parting shots in tonight.
Plus, with a non-interference clause in place, how will Sheamus and Big Show manage to circumvent that agreement tonight as they prepare for their World title match at the PPV?
Meanwhile, Kofi Kingston looks to gain some momentum heading into TLC against a surging Wade Barrett, Antonio Cesaro continues to try and fend off a persistent R-Truth, and 3MB is planning a State of WWE Address! All that and more, tonight on Raw!
Countering Counter-Programming
Is there a bigger waste of time than WWE promising that Ryback will still get his WWE Title shot against CM Punk, and which Ryback will lose, because they're not going to do Ryback-Rock at the Rumble and anyone with a brain knows that.
Apparently that rematch is currently planned for the taped New Year's Eve Raw show, but WWE is worried that ratings will suck (which they will). The week after that is the NCAA Championship game, which will also take all the viewers, and then they'll only have two weeks to build the match for Rumble. So, in the end, I'd imagine they'll bite the bullet and just have the match on December 31st. But more importantly, how sad is the new ratings-obsessed WWE? I mean, they do pay attention to ratings, but it used to be rare that you'd hear about them bothering to counter-program against holiday ratings, or college bowl games, or what have you. If the product's good enough, it shouldn't matter what else is on TV, or if it's New Year's Eve. In Canada, they've run a World Junior Hockey Championships game on New Year's Eve for the last few years, and it's a ratings smash hit, because well, it's Canada and we love hockey, especially when it's our country against the world. But that's really the point. Wrestling has a rabid fanbase, even if it's shrinking on a yearly basis. If there was a wrestling show worth watching, people would tune in, be it New Year's Eve or a random mid-August episode of Smackdown. The fact that WWE ratings have sagged to the point that they are practically forced to care about holidays and football games and whatever reality show is running on Mondays, and make sure that they program their "big matches" away from conflicts, is, quite simply, a depressing commentary on the state of pro wrestling, and WWE specifically. Instead of caring what everyone else is doing (and running bumpers during the show trumpeting meaningless comparisons to other organizations' Facebook pages and Twitter followers), they should be focussing on making Raw (and their other shows) programs that people would want to tune into.
And the first person to say "well, it's still good ratings for cable" gets smacked. The Walking Dead, just like wrestling, is a niche show (unless somebody wrote a shitty best-selling trilogy about zombies when I wasn't looking) on a cable network, and this season, has had better ratings than anything on network television (well, except for the NFL game, of course) for the same night. "Being on cable" is less of an excuse for lower ratings than ever before. And if Chuck Lorre can create multiple ratings juggernauts out of lowest-common-denominator sitcoms, then what's WWE's problem? Are they just writing the wrong dick and fart jokes?
Time To Start Paying Attention Again
So, I did that rant in the process of doing this one.
With Punk-Rock all-but-set in stone for the Rumble, I suppose that means that we are officially on the Road to WrestleMania XXIX, which means that the booking can shift out of that neutral gear they've been in since deciding that we'd get Punk-Rock way back at Raw 1000 in the summer. Well, hopefully, anyway.
In any event, because we're still a few months away, the waters have started muddying over what WWE's top matches will be at WrestleMania. Where once everyone was sure we were getting Rock-Cena II, apparently there are rumours of Rock-Brock, which I can't figure out, but was intrigued by because it assumed that Punk would beat Rock at the Rumble. Most of the logic involves the fact that Rock won't be doing house shows, making him a bad choice for WWE Champion. Also, while Rock-Brock (technically, Rock-Brock II, actually) would be somewhat of a dream match, it has two things working against it for this year's Mania:
a) Rock-Cena was the highest money-drawing wrestling match in history, and the sequel would almost definitely draw at a similar level.
b) if Triple H isn't allowed to make his big comeback and take out Brock at WrestleMania in REVENGE~! for SummerSlam, I assume he's threatened to hold his breath until he passes out and dies.
An alternative path that still, conveniently, allows Punk to retain against The Rock would be to have Cena win Ziggler's title shot this Sunday, cash in on Big Show (presumably), then have the winner of the Rumble (potentially, this could again be Ryback, because let's face it, Cena-Rock is getting all the credit for the buyrate anyway) face Punk while Cena and Rock have their match for the World title. Which would make Punk fans happy, at least, but necessitates forgetting that the World Heavyweight title is the secondary belt by a large margin and there's no way, if Cena-Rock has a title on the line, that it won't be Ol'Spinny.
And finally we arrive where we started, with Rock beating Punk and facing Cena (hopefully not via Rumble win, I'd prefer they just have them set it up independent of any "qualification matches"), while Triple H gets Brock, and CM Punk gets either The Undertaker (if he can go), Ryback, or possibly some sort of multi-man match with The Shield (think the Evolution vs Rock n Sock match at Mania XX) to get the stable over big. Oh, and whoever wins the Rumble gets the World title match with Ziggler, probably in the opening match of the PPV. So, check back in a couple months and see how I did! Because I bet they change things just because I guessed their plans correctly. You know, guys, you could just hire me to plan your storylines. It's not like they're that unpredictable at this point. Which loops back to my other rant. It's Wrestlinception again!
And the voting continues for the Fans Power Rankings of 2012! Vote in the Comments Section, via email, or the TWNE After Dark Facebook page, for your Top Ten of 2012. When the votes have been tabulated, on December 24th I will reveal you, the readers', choices for the year-end Power Rankings! Get on it!
And in the meantime, enjoy our 2012: Year-End Reverse Power Rankings!
999. Zack Ryder
Poor Zack. No matter how you slice it, 2012 was a downward spiral after reaching the pinnacle in December of 2011. Sure, he's still got a job and he's on TV more often than before, but just think about what could have been, after all the work he put in to getting to where he was after TLC last year. Just an unforgivable waste of a golden opportunity to make a solid mid-card star by WWE.
998. Kharma
Another wrestler who we thought would have a huge 2012 after she made a surprise return by entering the Royal Rumble. However, personal issues and other circumstances kept her out of the ring, and eventually, led to her release from WWE without spending another second on TV. Another chance down the road is possible, but for now, it's another "what could have been" scenario.
997. Alberto Del Rio
After all that talk of destiny and two WWE title runs in 2011, Del Rio has been giving back in a big way in 2012. And by that I mean he's been losing a lot, including a never-ending summer feud with Sheamus that bored many people into comas. While the character is still there, and the ring-work is good, Del Rio has lost a lot of the momentum he had back when he was going to be a big deal really quick.
996. Beth Phoenix
Another sad casualty of the rapidly deteriorating Divas division, Beth was a near-absentee champion for the first part of the year, her "Divas of Doom" team was short-lived and pathetically booked, and she left WWE when her contract expired a few weeks ago. Because who wants to see women who are actually long-time, dedicated veteran wrestlers when we can watch Alicia Fox and Eve nearly kill people with blown spots instead?
995. AJ Styles
A rough 2012 that included Claire Lynch, being a BFG Series bottom-feeder, and getting shut out of TNA World title shots until next year might be turning into an even rougher 2013 for Styles, who has been stuck in a pretty massive rut for a while now.
994. Randy Orton
Hey, does anyone remember the last time that you cared about Randy Orton? He had a dismal insta-feud with Kane after Cena was done with him, suffered another Wellness violation over the summer, and now basically seems to show up every week for a match on Raw or Smackdown where he does the same things, hits the RKO, and leaves. Oh, and another victim of the "eternal Del Rio feud" stigma, too. Orton is really stuck, because a heel turn might freshen him up, but WWE is so heel-heavy right now that there wouldn't be anyone for him to actually feud with.
993. Lord Tensai
Two of the most wasted pinfalls this year had this man on the winning side, as he pinned both John Cena and CM Punk shortly after his debut post-Mania. But no matter how much they tweaked the character, it was still Albert, and whatever improvements he might have made in Japan certainly didn't make the flight back to America. Having him wrestle an extremely slow, methodical style definitely sank his chances early. While people were willing to give him a chance and hope for an Umaga-style breakout, A-Train just never got any momentum, and now the man who pinned Cena cleanly mere months ago jobs and jobs and jobs.
992. Jack Swagger
The former can't-miss blue-chipper with size, skills, and charisma, spent the year as Dolph Ziggler's incompetent partner, who ate pins in tag matches to protect Ziggler's heat (back when they weren't just jobbing Ziggler out directly after he won MITB), and generally had such a horrible year that they pulled him off TV in late summer and he hasn't been back since.
991. Brodus Clay
Clay started off so unexpectedly hot that we were sure we'd seen the next coming of Rikishi, and were salivating at the chance to see him outside of squash matches and into an actual feud. Well, at the end of the year, we're still waiting for Clay to have an actual feud, but in the meantime, the he's gone from the squash-er to the squash-ee.
990. The Miz
Miz got stuck so far into limbo that he pretty much had to turn face in order to keep him in any sort of featured role on TV. Too bad there's nothing about his character that makes me want to cheer him, and he's already in serious danger of getting re-lost in the shuffle behind rising characters like Sandow, Cesaro, Barrett, and a re-invigorated Kofi Kingston.
Inactive List as of 12.03.12
WWE Raw
– Alex Riley, out indefinitely as of September 20th (knee and elbow surgeries)
– Evan Bourne, out indefinitely as of March 19th (foot)
WWE SmackDown
– Christian, out indefinitely as of September 1st (elbow)
– Cody Rhodes, out indefinitely as of November 14th (concussion, shoulder)
– Curt Hawkins, out indefinitely as of October 8th (multiple surgeries)
– Hunico, out indefinitely as of November 1st (ACL)
– Mark Henry, out indefinitely as of May 1st (surgery)
WWE NXT
– Derek Bateman, out indefinitely as of October 30th (knee)
– Skyler Moon, out indefinitely as of September 27 (rehab)
TNA
– Chris Sabin, out 6-9 months as of June 14th (ACL)
– Eric Young, TNA, out indefinitely as of November 22nd (kayfabe injury)
– Jesse Sorenson, out at least one year as of February 12th (spine)
– Magnus, out indefinitely as of November 15th (kayfabe injury)
– The Pope, out 2-3 months as of August 12th (broken collarbone)
Transactions
– CM Punk, RAW, reduced to non-wrestling role for 2-3 weeks (knee surgery)
– Eric Young, TNA, re-signed with TNA
– Velvet Sky, TNA, returned to TNA on December 6th Impact
WWE
WWE Champion: CM Punk
– 386 day reign, defeated Alberto Del Rio on November 20th, 2011 (Survivor Series PPV)
– Next title defense: vs The Rock, Royal Rumble PPV
World Heavyweight Champion: The Big Show
– 43 day reign, defeated Sheamus on October 28th (Hell in a Cell PPV)
– Next title defense: vs Sheamus, Chairs Match, TLC PPV
WWE Intercontinental Champion: Kofi Kingston
– 54 day reign, defeated The Miz on October 17th (WWE Main Event)
– Next title defense: vs Wade Barrett, TLC PPV
WWE United States Champion: Antonio Cesaro
– 113 day reign, defeated Santino Marella on August 19th (SummerSlam PPV)
– Next title defense: vs R-Truth, TLC PPV
WWE Tag Team Champions: Kane and Daniel Bryan
– 85 day reign, defeated Kofi Kingston and R-Truth on September 16th (Night of Champions PPV)
WWE Divas' Champion: Eve Torres
– 85 day reign, defeated Layla on September 16th (Night of Champions PPV)
WWE NXT Champion: Seth Rollins
– 103 day reign, defeated Jinder Mahal to become the inaugural Champion
TNA
TNA Heavyweight Champion: Jeff Hardy
– 57 day reign, defeated Austin Aries on October 14th (Bound For Glory PPV)
TNA World Tag Team Champions: Chavo Guerrero and Hernandez
– 57 day reign, defeated former champions Daniels & Kazarian, and AJ Styles & Kurt Angle in a Triple Threat match on October 14th (Bound For Glory PPV)
TNA X-Division Champion: RVD
– 57 day reign, defeated Zema Ion to on October 14th (Bound For Glory PPV)
**NEW** TNA Television Champion: Devon
– 4 day reign, defeated Samoa Joe on December 6th (Impact)
TNA Knockouts Champion: Tara
– 57 day reign, defeated Miss Tessmacher on October 14th (Bound For Glory PPV)
TNA Knockouts Tag Team Champions: ODB and Eric Young
– 277 day reign, defeated Gail Kim and Madison Rayne on March 8th (Impact)
Acero has The Wrestling 5&1.
Byers has The 8-Ball.
Sarnecky has The Piledriver Report.
And the newest TWNE After Dark is another potentially controversial one, as I discuss the tragic incident that occurred involving the NFL last week, and compare it to that time when WWE faced similar circumstances. Plus, why CM Punk and John Cena are being badly overworked by WWE, and my Match of the Year contenders for 2012! Click the banner below to access the After Dark archives!
Also, don't forget to join the TWNE After Dark Facebook group.
411 will have live coverage of Raw tonight starting at 8 pm EDT.
From our promotional department, I've been informed that if you really do like 411Mania and all it provides, or even just me (and really, who doesn't like me), don't forget to bookmark the site in your browser or make 411 your homepage, and tell all your friends about how awesome 411 is.
And don't forget, you can follow all of the everyday goings on in 411 on Twitter.
Stephen's Twitter
http://www.twitter.com/411mania
http://www.twitter.com/411wrestling
http://www.twitter.com/411moviestv
http://www.twitter.com/411music
http://www.twitter.com/411games
http://www.twitter.com/411mma
That's our show, Marsico is in tomorrow, I will be back next week. Plus, don't forget to look for Four Player Co-op in the Games Zone on Wednesday, and the TWNE After Dark podcast at 10 pm EDT this Thursday as well!
Here it is, your Moment of Buddy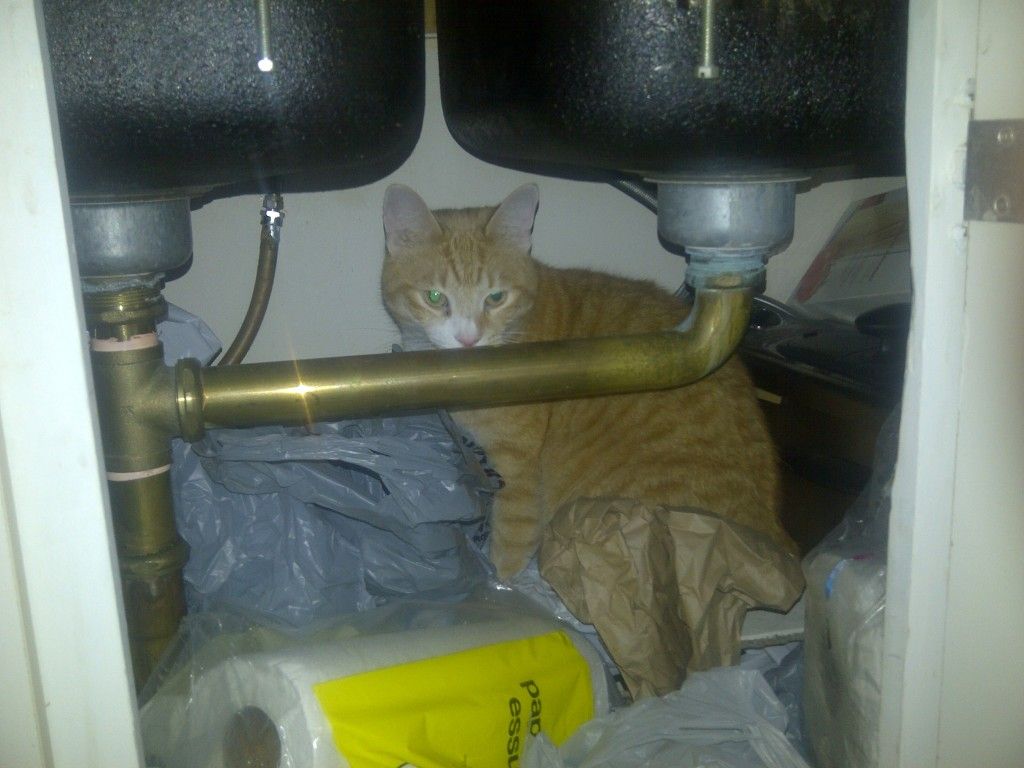 Nope, No Presents Under Here.
Have a good one, and always be a fan.

NULL