Thursday Sports Entertainment News Report 11.08.12
November 8, 2012 | Posted by
Greetings, folks, and welcome to another edition of Thursday Sports Entertainment!
What a wacky few weeks it's been. Sorry I wasn't able to contribute last week, but Hurricane/Superstorm Sandy really threw a monkey wrench into my normal routine. I live in Brooklyn, NY, pretty close to the water, so a lot of people I know were badly affected by the storm. Luckily, we made out okay in my house, only losing power for a short while. Unfortunately, my in-laws lost power for days, and my brother-in-law & his family had 54″ of water in their basement. Not just any regular water mind you, but salt water mixed with sewage mixed with gasoline, which makes a very destructive cocktail. They all had to stay with us as we were one of the few houses that had consistent power. Needless to say, the prospect of turning out a wrestling column last week was slim.
I'm also starting a new job on Monday, so we'll see how that impacts my schedule. It shouldn't affect me too much, but you never know. Lots of fun stuff happening!
And finally, congratulations to Barack Obama for getting re-elected President of the United States. I don't agree with him on many things, but I am hopeful he got the message that people are looking for bi-partisanship and some real solutions. That goes for everyone else in Congress as well. Get to work, people!
Now that real life is out of the way, let's get into the wrestling news!
WORLD (WRESTLING ENTERTAINMENT) NEWS TONIGHT
Several weeks ago it was reported a top WWE talent spoke up to Vince McMahon and stated that Vince was out of touch with the product and audience. While there were several rumors as to who it was, word now is that it was the WWE's top star, John Cena.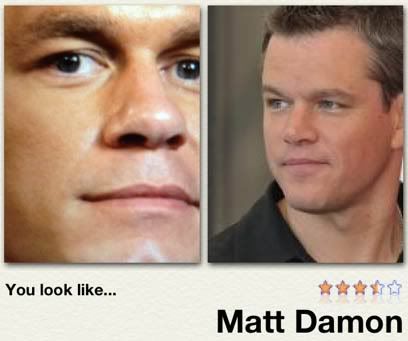 That takes a certain amount of balls. If this is true, it flies in the face of the idea that John Cena is the ultimate company guy who does whatever is asked of him. Not only that, he's essentially damning himself as the top guy. Think about it:
Vince McMahon makes John Cena the #1 person in the company.
John Cena tells Vince McMahon that he's out of touch and the product is going in the wrong direction.
Ergo, John Cena is the wrong guy to be #1.
In essence, Cena is implying that he shouldn't be the top guy anymore. Maybe that's intentional, maybe it's not, but the message is like Prego marinara sauce – it's in there. I'm sure Cena would love a break from the hectic lifestyle he's been living for the last several years. Not only that, he's a single guy again. I'm sure he wants more time to make some bad decisions, ifyaknowwhatImean.
It was announced during the recent WWE conference call that the WWE Network would be a premium subscription channel, similar to HBO or Showtime. According to television industry sources as well as those in WWE, the expected price for the channel is $10 a month
I still think this is a bad idea. As I've said before, I watch a lot of WWE programming, I write a WWE-centric column every week, and even I'm not interested in shelling out $10 a month for what they have to offer. The only thing that would make it worth the price is if they offer three or more PPVs for free as part of the network. That would at least let people feel they are getting a bargain, even though most PPVs these days aren't even worth $10, never mind $65.
What do you think, dear reader? Let's say that the WWE Network provided the following:
1) Some original content (Legends House)
2) Classic WWE Programming (RAW, Challenge, SNME, etc.)
3) Classic territory programming (WCW, Mid-Atlantic, etc.)
4) Recap shows (documentaries, older DVD compilations)
5) An occasional free PPV
Would that be enough to get you to pay $10 a month? If not, what would it take?
While Beth Phoenix left WWE on good terms, word is that it's unlikely that she'll be back with the company in 2013.
Here's what bothers me about Beth leaving the company. It's not the fact that she wants to spend more time with family – I get that. It's that they totally blew the opportunity to do something with her impending departure. The way it played out was that Phoenix was randomly fired by Vickie Guerrero for not beating AJ fast enough. Think Vickie needed the "heat" from that? I think Vickie gets enough boos on her own, don't you?
They could have had a nice little angle that broke up Pinup Strong. Natalya and Beth could have had an intense feud that culminated in a career vs. career match at a PPV. Not everyone reads wrestling rumors, so at least half the audience wouldn't know who was winning. The other half would have known Beth was on the way out, but at least they'd get a pretty good wrestling match out of it. Also, Natalya would get the rub as the one who put the Glamazon on the shelf.
But no. Random firing by Vickie Guerrero after a terrible match with AJ. Ah well. Best of luck to you, Beth Phoenix. You were a good female wrestler who could have been great under different circumstances.
Scott Steiner has filed a lawsuit against TNA alleging that he was injured because the company allowed Jeff Hardy to wrestle while drunk and possibly high. The lawsuit claims that Steiner suffered nerve damage in his shoulder because of Jeff's "reckless, drunken wrestling" during a match in which Steiner and Bully Ray wrestled Hardy and RVD. The match took place on a November 3rd, 2011 house show. The suit also alleges that Hulk Hogan was in charge and made the decision to allow Jeff to work, and was responsible for "writing and approving the script for the match."
Hogan was not booked on the card. Steiner is seeking $750,000 in damages, including the loss of consortium for his wife.
con•sor•ti•um n. pl. con•sor•ti•a: Law – The right of a spouse to the company of, help of, affection of, and sexual relations with his or her mate
Tee hee. Imagine if TNA had to pay Steiner $750K because he couldn't bang his wife? That would be the awesomest lawsuit ever. After all, Steiner has to live up to the nickname "Big Bad Booty Daddy."
But seriously, this could be trouble for TNA. Remember Victory Road 2011? Hardy was facing Sting in the Main Event, and had him go out to the ring when he was clearly under the influence of…something. It's all on tape! Throw in the fact that Hardy was arrested for having a huge drug supply in his home. So Hardy is a known drug addict, TNA has a history of letting Hardy wrestle under the influence, and TNA doesn't have an official testing policy. Those facts make a very compelling case for TNA being at fault.
Linda McMahon has conceded in her race for the Connecticut US Senate race. Linda spent over $100 million between the two failed campaigns. She has announced that she will not run for office in 2014.
Good Lord. $100 million down the drain for nothing. What a waste.
Don't think that Linda leaving the world of politics will bring back the days of TV-14 programming anytime soon. WWE's long-term strategy is built around attracting a younger target audience, which increases the potential advertising dollars that come in. I think at best we'll see a little more blood, hear the words "ass" and "bitch" a little more, and less harsh firings like with AW and Finlay. Other than that, expect to see more of the same.
The good news here is that she won't be running for office again, which eliminates the certainty of WWE staying PG for a long time. Still, PG or TV-14 doesn't really matter. Some of the top grossing movies are PG or G and are aimed at both kids and adults. Star Wars & every Pixar movie are examples of this. People don't tune in to see edgy content, they tune in to see quality content!
As previously reported, Linda McMahon lost her campaign to win the Senate seat in Connecticut to Democratic Representative Chris Murphy. This follows her loss in 2010 to Richard Blumenthal for the other seat.
The total cost of losing both elections has ranged from $90 to $97 million. McMahon spent $50 million of her own money in 2010 and is believed to have spent between $40-$47 million this year. She has definitely spent over $90 million, which is more than any other American in history.
Roddy Piper wrote a series of Twitter messages today criticizing her for spending that much money. He wrote: "Can spend 90 million on a losing election but won't give the people that earned that money for them medical or retirement help of any kind!"
Man, I love Hot Rod. Only Piper has the balls to tell it like it is. So many others would toe the company line with the hopes of getting more paychecks out of the McMahons – but not Roddy! Those kind of cojones brought Mr. Toombs from living in youth hostels in Canada to main eventing the first WrestleMania.
I do think he's being a little too harsh on the McMahons, though. They've paid for numerous rehab stints for a laundry list of wrestlers – whether they were still working for the company or not. Could they do more? Hell yeah. Should they? I dunno, that's a tough one. What do you think, readers? Do the McMahons owe their talent (both past and present) medical & retirement?
Anyway.
I dunno about you, but to me, there is no one better than Roddy on the mic. Now imagine Roddy having an uncensored forum every week where he could discuss whatever the hell he wanted. Wouldn't you want to listen to that? Well as it turns out, you can!
It's called The Rod Pod. Roddy hosts a weekly (sort of) show with some comedian buddies and occasional guest stars to talk about a variety of topics, but mainly Roddy's always-compelling wrestling stories. Past guests include Diamond Dallas Page, Hacksaw Jim Duggan and Ted DiBiase. I've listened to every episode and I can't recommend it enough to wrestling fans. If you're a fan of Piper & old school wrestling stories, then The Rod Pod is for you! Give it a listen and let me know what you think.
WWE officials over the past several months have discussed a change for David Otunga. While WWE officials are high on Otunga's overall physique and Hollywood connections, officials are noting that he's still not getting over with the crowd like they expected him to. Otunga has been used sparingly since his recent angle with John Laurinaitis ended earlier in 2012.
Talk about your self-fulfilling prophecy. "Otunga has been used sparingly" and "he's not getting over" kind of go hand in hand. Hey, here's an idea, have Otunga do something meaningful & despicable and he'll get over. You mean dressing Otunga like a dork and jobbing him out isn't getting him over? That's absurd!
You know what I'd love to see? Otunga and Sandow having a conversation. They are supposed to be the intellectual superiors of the WWE, and the potential conversations they could have would make an English professor scratch his head.
Gawker has responded to the $100 million lawsuit filed against they by Hulk Hogan, saying that they didn't hurt his reputation by releasing portions of his sex tape because he had already done so. TMZ reports that the website has filed a response to the lawsuit, which asks the judge to throw out the case for several reasons.
Part of their argument relies on Hogan's claim that he is suing due to damage to his reputation and claims that he had already admitted to being an adulterer in his 2009 autobiography and thus they didn't reveal anything new. Gawker also argues that the sex tape was newsworthy and that as a news source, they had a right to publish it (they point out that they only posted a small portion of it).
The site is also citing journalist laws protecting sources to argue that Hogan's demands to know the identity of the tape leaker violates their journalistic right not to divulge their source.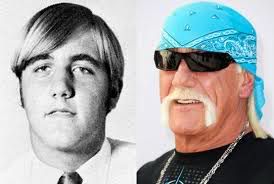 I'm torn on this one, too. One the one hand, Gawker has some valid points. Hogan certainly did admit to being adulterous & the story certainly was newsworthy. Also, his family has been dragged through the mud with Linda's high profile divorce, Nick turning his friend into a vegetable, and, worst of all, Brooke Hogan's singing career. On the other hand, no one should be taped without their knowledge and have intimate footage posted on the internet.
But cheer up, Hulk Hogan! The footage did repair your reputation to some extent. After all, I had read the Iron Sheik call you "raisin balls" and "grasshopper dick" so often that I was starting to believe it. Now, with Gawker's written recap, you're now known as "child's thermos dick." There are certainly worse nicknames to have.
Speaking of the Iron Sheik, what are his thoughts on the Presidential Election? To answer such an important question, let's turn to his always-entertaining Twitter feed:
IF ROMNEY WIN THAN HULK HOGAN DESERVE TO DIE OF GETTING RAPED BY DOGS
IF ROMNEY WIN THEN I SHAVE MY MOUSTACHE AND MAKE 40 DOGS RAPE ULTIMATE WARRIOR
IF ROMNEY WIN THAN OJ SIMPSON BECOME DOG SHIT
Happy Election Day accept for Mel Gibson he deserve to go fuck himself
Obama not the virgil
CNN call me to tell me who i vote for for the happy election day. i tell them the Mitt Romney have bird shit breath
After the election, I am sure Mitt Romney was very disappointed. I'll tell you who wasn't disappointed, the Ultimate Warrior and Hulk Hogan. I am sure they are very relieved not to be raped by dogs. But anyway, Romney must have been crushed. He invested years and years plus millions and millions of dollars into a losing effort.
But don't worry, Governor Romney! Sheikie Baby has the solution for you. After you lost, my main man from Iran tweeted the following consolation advice for your benefit:
Romney need to have sex tonight
Boom. Sheikie Baby. Be part of #TeamSheikie or go fuck yourself he break your back make you humble.
LEMONS TO LEMONADE
In the last edition of Thursday Sports Entertainment, I asked you, dear readers, to share with me wrestling's top "Lemons to Lemonade" moments. Moments where, at first, life handed professional wrestling some real lemons, but through ingenuity and/or luck those lemons were turned into sweet, sweet wrestling lemonade. Examples that I provided were the Montreal Screwjob, CM Punk's contract running out in mid-2011, and Edge stealing Lita from Matt Hardy in real life.
One of you was brave enough to accept the challenge. So it's with great sincerity that I think 411 commenter APinOz for rising to the occasion. I assume that Oz stands for Australia, so I will forget that you are from a land of criminals for the moment. (No worries, my sister married an Australian). So here's what APinOz had to say:
Lemons to Lemonade Moments:
– Sting kicked out of the Horsemen, gets legit injured the same night. This led to Lex Luger turning face and having an incredible series of matches against Ric Flair until Sting was well enough to come back from knee surgery and win his first NWA title in July 1990, instead of February. It just created a fantastic extended run and made the title change seem a whole lot more meaningful.
– Sid and Arn Anderson altercation: The two fought in a hotel overseas leading to a stabbing with scissors. Sid, earmarked to win the WCW title from Vader at Starrcade '93 is instead fired, and Ric Flair wins the title in his home town in one of the best matches in Starrcade history.
– The fans turn on Rocky Miavia: No wrestling fan needs reminding how The Rock took this and ran with it.
– Vince McMahon goes on trial for steroid supply: And as a result, the land of the monsters changes and two guys called Bret Hart and Shawn Michaels are given their chance at the top of the card.
– Sheamus beats Daniel Bryan in 18 seconds at Wrestlemania: And we then get the greatest character performances of the year from Bryan, who is the number one reason for watching WWE at the moment. You can't tell me this was all planned – he was going to get his rematch at Extreme Rules (a MOTYC as it turns out) then fade away. Instead, we got the AJ angle, the AJ/Punk/Bryan triangle, the anger management angle and Team Hell No. And as an aside, this is the best use of Kane in his entire career. The guy is a comedic talent!
What a great list! Thank you, APinOz! Anyone else dare to accept this challenge? Post your Lemons to Lemonade moments below!
YOU'RE IN FOR A REAL TWEET
And of course, follow all the 411 stuff on Twitter! #spon
http://www.twitter.com/411mania
http://www.twitter.com/411wrestling
http://www.twitter.com/411moviestv
http://www.twitter.com/411music
http://www.twitter.com/411games
http://www.twitter.com/411mma
SIGNING OFF
Thank you for making Thursday Sports Entertainment your go-to destination for Wrestling News, Opinions, etc. Join us next week as we discuss election day fallout, Survivor Series, and Heath Slater's involvement in a dog fighting ring (card subject to change).
Hasta Jueves,
This is Sean.
NULL