Tremendous Tirades 3.18.13: WWE Monday Night Raw
March 18, 2013 | Posted by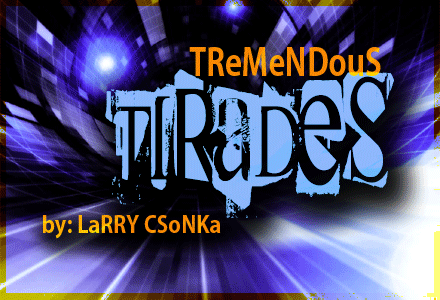 Introduction
It's the road to WrestleMania, and with that being the case, I have dusted off the old Tremendous Tirades name for new alternate recap to the main shows that will air each week (Raw, Impact and Smackdown). This will not be another traditional recap, but instead it will be a mash up of the Rs, Instant Analysis and my usual Twitter ramblings I would do during the shows; completely uncensored and as the ideas flow unfiltered to the old keyboard.
I felt that last week's show was a good show over all. It started off great and outside of the Fandango stuff; I felt that the first two hours were a strong show. But then they hit the wall. They made the same mistakes that they always do; devaluing secondary champions, devaluing the booking of the previous week, the shitty Highlight Reel segment and the Halle Berry and Kane shit. I really did like the Paul Bearer tributes, and felt that they did a good job with the Lesnar segment and also provided some good wrestling. But this is one of those shows that just proves my theory that three hours is too much. But the ending angle was strong, and gives Taker vs. Punk the emotional attachment it really needed.
---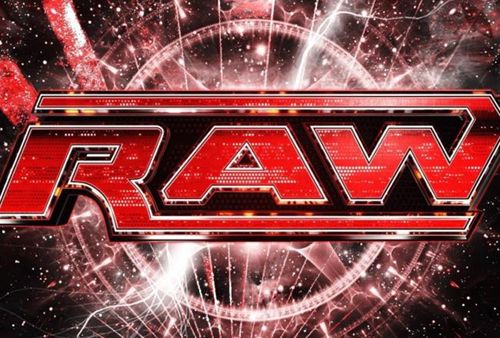 Tonight's edition of the show comes to you live from the CONSOL Energy Center, Pittsburgh, PA.
I Can See You, You're the Usual Show Opening Promo, Bad Comedy and a Match No One Asked For: John Cena cut a promo on the Rock to kick off the show, schilling his new shirt and the fact that he was focused and ready for the Rock at WrestleMania. Considering the level of the match and the guys involved, this felt really flat and the audience didn't see to give two shits about it. Jesus Christ, this shit with the Primetime Players coming out was just bad, almost as bas as last week's Highlight Reel. Titus O'Neil dressed as a janitor and just generally not being funny. I have no clue why you would involve Cena in this sort of shit ass comedy segment as you build to a money match at the biggest show of the year. Thankfully Cena won quickly, and at least on TV gave up no offence to Young. This was a poor and uninspired way to kick off the night's events.
Rating (1-10): 3.0
We get a recap of the Shield beating down Ryback on Smackdown, and then Mark Henry formally inducting him into the Hall of Pain because, "that's what he do."
Ryback walks.

Ryback vs. David Otunga: Ryback, after being destroyed by the Shield and then Mark Henry on Smackdown, destroyed David Otunga. Unless he is being destroyed, David Otunga should never be in a wrestling ring. The guy has a great look, and is a good character, but is an atrocious wrestler. Ryback then stated that he would deal with Henry on the way to WrestleMania, because he was still teaming with Orton and Sheamus at WrestleMania to defeat the Shield. Mark Henry then tried to hit the ring, but Vickie Guerrero and Teddy Long stopped him. Vickie them announced Ryback was officially out of the six-man tag, and that instead, he will go one on one with Mark Henry. The crowd went mild, and then Ryback destroyed David Otunga some more. I feel that they got a bit too cute with it over the last few weeks, but I am fine with the battle of the monsters.

Rating (1-10): 6.5
We get a Fandango vignette.

Fandango vs. Great Khali: Fandango finally made it past the entrance ramp this week, as he did a full and overly produced entrance, including streamers hanging from the entrance, and a fancy light up deal in the ring. Fandango looked blown up once his entrance was complete, which was ok because they ran a video from Smackdown and the reason we're seeing this potential classic. Wait, nope, we're not going to see him wrestle. Now we're just wasting my time. Crowd chants you can't wrestle.

Rating (1-10): 1.0
I feel like absolutely nothing has happened so far on this show.

R Truth vs. Damien Sandow: Both guys took some mic time before the match, nothing of note was said, and no one really cared. I have the feeling that I am watching WWE Superstars or Main Event right now, nothing is happening. Sandow hit the camel toe wacky tit at one point, Truth made a come back, Sandow bailed and lose via count out. Nothing is happening and nothing matters on this show. Last I heard WrestleMania was coming up soon, but maybe they only have a limited amount of ideas, and are afraid of using them up too soon.

Rating (1-10): 3.0
Cody was hanging out with the Bellas, Kaitlyn popped in to say she couldn't hang out. The Bellas got catty; Kaitlyn kind of broke up with Cody's mustache, and insinuated that the Bellas has mustaches as well. Holy shit nothing matters on this show…

THE UNDERTAKER & CM PUNK TRIE TO SAVE THE SHOW: The Undertaker sashayed his way to the ring, and simply demanded that CM Punk return the urn if he wished to save his soul. We then heard Punk doing a Paul Bearer impersonation and using the lid of the urn to mimic a mouth when the camera finally showed him. Punk them played with the urn like it was a basketball, and cut a promo on beating Taker at WrestleMania. After a few minutes of tricks and talking, he dropped the urn at one point, and said he was glad the lid didn't come off. During the promo he insinuated that "Paul" was in the urn, giving advice still, because he will always be a good manager. After last week, where I felt they did a good job adding the emotional element to the feud, this week they decided to go for the cheap heat route. Punk felt forced and not as free flowing as he usually does on his promos, and the crowd appeared not to care at all. I am sure someone will say, "hushed silence" because they were shocked, I think they just didn't really care. It really wasn't a good segment. No disrespect intended.

Rating (1-10): 5.0

Non-Title Match: Team Hell No © vs. Epico and Primo: Team Hell No defeated Epico and Primo in a match that lasted entirely too long. Epico and Primo have been on job duty forever, often losing in handicap matches, and they went six minutes with the champions in a match that was too competitive. AJ tried to distract the champions at one point and failed. Filler, filler, filler, but ok in the fact that Kane and Bryan won after losing single matches last week and it adds to the build of Hell No vs. Ziggler and Langston.

Rating (1-10): 5.0
Chris Jericho cut a promo about winning the IC Title, Fandango appeared and interrupted the interview. Jericho then mocked his name several times, and I guess that's going to be the set up for a WrestleMania match that no one asked for.
And on that note, poor Antonio Cesaro.

Non-Title Match: Alberto Del Rio © vs. Cody Rhodes: Del Rio debuted a new remix of his theme music. They got time, going through the commercial break, and it was the best wresting thus far on the show. I will say that I have a hard time buying the match, considering how Rhodes has been booked as of late. I mean, you have Swagger facing and beating Chris Jericho, while Del Rio is struggling with Rhodes. I get that they played up the knee injury and all, but I don't think they did Del Rio any favors here, as the crowd eventually started to chant USA during the match. Del Rio won clean with the arm breaker, but Swagger ran in and tossed Rodriguez to the floor. He beat down Del Rio a bit, they brawled to the floor and Del Rio looked to go after Dirty Dutch, but Swagger made the comeback and slammed Del Rio to the steps and then tossed him over the announcer's table as the crowd chanted USA again. Not good for Del Rio, I appreciate them actually doing something WrestleMania related, as the show has lacked it, but this just wasn't all that good. Swagger also destroyed the ankle of Ricardo before leaving.

Rating (1-10): 6.0
Booker T is going into the WWE Hall of Fame. I can see him going in, but I would have waited, this year is already a stacked one. But that's just my opinion.

Orton and Sheamus vs. 3MB: The god news is that the crowd in Pittsburgh is alive, because they finally reacted to something. Randy Orton and Sheamus destroyed 3MB pretty easily in what has become their standard tag team outing. The Shield then made their appearance, looking to take advantage of the 3 on 2 advantage, but The Big Show decided to make an appearance and even up the odds. The Shield was reluctant to engage, while Orton, sticking to his character, kept a watchful eye on Big Show, not showing complete trust. The Shield decided to bail since they didn't have the numbers advantage, which fits their characters well. They have been always willing to attack when they have the advantage, but not when things are even. After the Shield bailed, Big Show pointed to the WrestleMania sign (DRINK) and then left without incident. Orton and Sheamus looked at each other a bit confused, but obviously considering the offer. This was the best thing on the show thus far, and also a milestone for Big Show. He has officially now turned more times than Lex Luger, congrats big man!

Rating (1-10): 7.5
We get a video feature for GI Joe: Please Forget About The First One – We're Really Sorry.

Kofi Kinston vs. Dolph Ziggler: Kofi vs. Dolph part 739 here, which I suppose is all right because they usually have good matches. They had a fine match, the crowd didn't seem to care. Kofi tried a dive to the floor, Langston killed him, and then Ziggler won with the Zigzag. Ziggler is heading to WrestleMania, Kofi has been jobbing for weeks now, so this made perfect sense booking wise. Unfortunately for one reason or another, the crowd was so cold for this. Team Hell No came to the ramp and Bryan clapped for Dolph. He said that he and Kane are now on the same page, and Kane added that he is not in a good place right now. He said they want to see what Langston can do inside the ring, and offered Ziggler and Langston a match. AJ grabbed the mic and said Ziggy and Biggie accepted the challenge, if the match was for the titles and at WrestleMania. The crowd chanted yes, Kane and Bryan chanted YES and we have another match made. It was fine, it made sense, but felt a bit anticlimactic.

Rating (1-10): 6.5
We get a Rock vs. Cena video package. They want you to believe that John Cena's a failure. A failure with millions and millions of dollars and also a guy that "ALLEGEDLY" plows the WWE divas locker room like it's the back 40. It's good work if you can get it.

WWE IC Title Match: Wade Barrett © vs. The Miz vs. Chris Jericho: This match was set up on last week's Raw. Thankfully the crowd was alive for this match, unlike most of tonight's show. I think that was partly due to Jericho, and partly due to the crowd thinking they could see a title change. I say that because they really seemed to be biting on the near falls more than a lot of TV crowds do. They had a fun match, and just when Miz thought he had it won, Barrett did the third man sneak in and steal the pin finish to retain the title. It was a good match, but overall nothing special. Also Barrett was treated as an after thought.

Rating (1-10): 6.75
Has anyone checked on Antonio Cesaro? It would be cool if the US Champion had something to do for the biggest show of the year.
Yes I know he was on Superstars. Yes I think it is bullshit.
We get a video for The Call.
Fan TOUTS on Triple H vs. Lesnar stipulations.
I call shenanigans, attractive TOUT girl was a plant.
Triple H walks.
Jack Swagger faces Chris Jericho on Smackdown this Friday. That is not a repeat that would be a rematch. Which is kind of a repeat.

Main Event Interview: Wherein Triple H Blindly Agrees to a Stipulation Match, For The Love of Family and Business or Some Shit: Triple H arrived in his "super serious" leather jacket. Paul Heyman then arrived with bodyguards and the contract for Triple H to sign. Heyman is such a great performer, and I really hope he stays around for a very long time. It is time for Triple H to sign the contract, which Lesnar has already signed. Heyman says when he signs, the stipulation will be revealed. Heyman they decided to monologue, which as we all know, is never a good idea for a super-villain to do. We see the footage of Lesnar and Triple H brawling from a few weeks ago, where Lesnar got busted open. Heyman says he and Lesnar have watched the footage over and over again. Heyman they joked about the stipulations, mentioning blindfolds and handcuffs and such, but they didn't want Triple H to have any excuses when Lesnar wins. Brock allowed Heyman to pick the stipulations. Paul then says that the stipulation is that the winner of the match gets Stephanie, but then joked maybe the loser should get her. Triple H attacks Heyman and the security guys and starts tossing them to the floor. The last guy just bails and that led to Triple H beating down Heyman some more. Heyman screams for Brock as Triple H slaps the piss out of Heyman and rips off the Lesnar shit Heyman was wearing. Triple H then signs the contract on Heyman who is laying on the table and says to call the monster. Lesnar's music hits finally and has a chair. He slams it a few trims, and Triple H pulls a sledgehammer from under the table. Heyman backs Lesnar off saying that they won this round and hugs the contract. On the top of the ramp, Heyman reveals that he isn't a dumb guy, and the beating was worth it. It will be Triple H vs. Brock Lesnar, No countout, no DQ, no stopping the match, because the match will be no holds barred. Oh yeah, he almost forgot, when he faces Lesnar, the added stipulation is that Triple H's career is on the line. Yup. And once again, the crowd seemed apathetic to what was presented. Which was a theme for most of the show. I guess the stipulations are fine, but also point to a Triple H victory. I think most people, including myself, expected more. It was a solid, but unspectacular close to the show. I mean, the guy that walked away on his own to retire from wrestling, may have to retire from wrestling.

Rating (1-10): 7.0

The Tirade


Overall this wasn't a great stop on the Road to WrestleMania. The first half of the show was a struggle to get through, and it felt as if they were throwing stuff at the wall. They did some things for Mania, but it was nothing really exciting as in how they got there. The live crowd also didn't seem to care about the large majority of the show, which is never a good thing. The closing angle, in theory is fine, but again, the lack of buzz coming from it was not a good sign. If you missed this show, you really missed nothing.

Show Rating: 5.0

As a reminder, I will be going by the 411 scale…

0 – 0.9: Torture
1 – 1.9: Extremely Horrendous
2 – 2.9: Very Bad
3 – 3.9: Bad
4 – 4.9: Poor
5 – 5.9: Not So Good
6 – 6.9: Average
7 – 7.9: Good
8 – 8.9:Very Good
9 – 9.9: Amazing
10: Virtually Perfect
---
BONUS COVERAGE
What Did You Think of WWE Monday Night Raw?


Have you checked out the Csonka Podcasting Network? If you haven't, you should We run anywhere from 15-20 shows a month, discussing pro wrestling, the world of MMA, the NBA, general sports, popular TV series of the past, bad movies, battle rap, interviews, MMA & Wrestling conference calls and more! Around 10 different personalities take part in the various shows, which all have a different feel; so you'll likely find something you like. All of the broadcasts are free, so go ahead and give a show a try and share the link with your friends on the Twitter Machine and other social media outlets! Running since May of 2011, there are currently over 270 shows in the archive for you to listen to.
Your heart is free. Have the courage to follow it…TO CSONKA'S TWITTER!
http://www.twitter.com/411wrestling
http://www.twitter.com/411moviestv
http://www.twitter.com/411music
http://www.twitter.com/411games
http://www.twitter.com/411mma
Larry Csonka is a Pisces and enjoys rolling at jiu jitsu class with Hotty McBrownbelt, cooking, long walks on the beach, Slingo and the occasional trip to Jack in the Box. He is married to a soulless ginger and has two beautiful daughters who are thankfully not soulless gingers; and is legally allowed to marry people in 35 states. He has been a wrestling fan since 1982 and has been writing for 411 since May 24th, 2004; contributing over 3,000 columns, TV reports and video reviews to the site.
NULL