Tremendous Tirades 4.05.13: ROH Supercard of Honor VII iPPV
April 5, 2013 | Posted by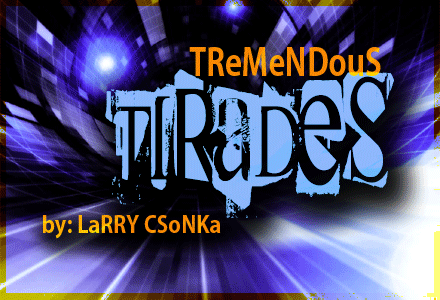 Introduction
It's the road to WrestleMania, and with that being the case, I have dusted off the old Tremendous Tirades name for new alternate recap to the main shows that will air each week (Raw, Impact and Smackdown). This will not be another traditional recap, but instead it will be a mash up of the Rs, Instant Analysis and my usual Twitter ramblings I would do during the shows; completely uncensored and as the ideas flow unfiltered to the old keyboard.
Today we shall look at the ROH Supercard of Honor iPPV, which continues ROH's tradition of running big shows on WrestleMania weekend…
The event takes place from the Hammerstein Ballroom (Manhattan Center) in New York, New York.
ACH & Tadarius Thomas vs. QT Marshall w/RD Evans & Mystery Partner: QT Marshall hit the ring with RD Evans, and Evans put over people wanting to be Marshall's partner and name dropped Tanahashi, Lacey Von Erich and Emilio Estevez as possible partners. The crowd hates Evans, who then announced himself as the mystery partner. Marshall wasn't amused. This was a really fun match to open the show, in front of a lively crowd. They did the usual comedy you're expect with the Evans character, which worked, and the match was really designed, in my eyes, to showcase ACH; who came off as the star of the match. He got a ton of time to shine and hit all of his signature stuff, and he picked up the victory. Evans being the clown of course led to a ton of miscommunication, and at the end of the day, his team losing. Evans of course blamed Marshall for the loss, but they hugged it out.
Match Rating: **¾
Commentary discusses the shocking "retirement" of Charlie Haas, which means that there is no match with Shelton Benjamin.

Shelton Benjamin vs. Mike Bennett: Shelton Benjamin then made his way to the ring. He said Haas isn't here, and due to that, on the biggest night of the year, he has no match. He then calls out a member of the ring crew, nicknamed cheeseburger. Shelton discusses the fact that Cheeseburger is training to be a wrestler, and that his former asshole partner gave him shit and beat him down. He then says Cheeseburger deserves hand and jokes that Haas skipped out because he heard Cheeseburger was going to be here. Mike Bennett, Maria and Brutal Bob Evans then hit the ring. Bennett said he was left off of the card, and that he is the hottest free agent in all of entertainment. Everyone apparently wants to sign him. Bennett seemingly talked forever until Cheeseburger took the mic from him. He called Maria a "cum burping gutter slut," and got knocked the fuck out for his troubles. This led to a match. While not the most exciting of matches on the surface, it worked perfectly to fill the void left by Haas. The segment prior felt so long, but the match was actually worked well. It had that WWE style feel to it, which you'd expect with these two, but the worked well together overall. Bennett spent time making out with Maria when he had the match won, Maria continued to dance on the apron when Bennett was going to pin Shelton. Shelton came back, and bumped into Maria. She felt him up with her back to him, and then grabbed his hands and put them on her tits, it was then she realized what happened. Bennett then missed a superkick and laid out Maria. Bennett later got a roll up and assist by Brutal Bob to score the victory. Overall I felt that this was a fun outing from both guys, and while I understand people being disappointed with Bennett as the opponent, it worked for me because he understands how to be a hated heel in ROH.

Match Rating: ***

Jay Lethal vs. Michael Elgin for future ROH title shot : This had a really fun start, with tons of counters; Lethal using speed, Elgin using his power. They did the rolling pin switches early and the crowd really liked it. They are into both guys, and that is making it easier for the guys in the ring. Lethal's ROH work I feel has been good, Elgin is always good, so I was looking forward to this match. Fun spot as Lethal hit a trio of dives at one point, as he tried to soften up the bigger and stronger Elgin. Elgin hit the dead lift superplex as he tried to make his comeback, which is always cool to see. Yeah, holy shit, this right here turned into a great match. They were putting over the fact that the guys were fighting for a title shot, and they worked the match like they were fighting for the biggest prize on the company. Finish saw Elgin hit a superbomb, back fist, buckle bomb, and another Elgin bomb for the win. This was a match that could be placed as a main event on any show this weekend and I would have been fine with that. Incredible near falls, the crowd buying into things big time and both guys just busting their asses to steal the show. Seriously, this is "Match #1" on the list of matches you have to see from WM weekend. While followers of Independent wrestling know about Michael Elgin, I still feel that he is a guy that doesn't get as much attention as he should. Also, Jay Lethal continues to shine in his latest ROH run.

Match Rating: ****½
SCUM then hit the ring to beat down both men, noting that Lethal and Elgin will only be remembered as the guys that got beat down. They called out ROH, and the big tag match was on.

S.C.U.M's Jimmy Jacobs, Rhett Titus, Jimmy Rave, Cliff Compton & Rhino vs. Ring of Honor's BJ Whitmer, Caprice Coleman, Cedric Alexander, Mike Mondo, Mark Briscoe: As you would expect, this was way more of a "wild brawl" than a tag team match. SCUM dominated most of the bout, as they are doing what all good stables do, working as a unit with a common goal. Unfortunately, team ROH (in kayfabe) is too concerned with their individual revenge to come together at this point. At one point, Corino beat the piss out of the annoying ROH commentator (Caleb Seltzer). How this is supposed to make me hate Corino I will never know. Rhino scored the gore for the win, and Corino cut a promo, noting that Matt Hardy would win the ROH TV Title, and that they would ensure that Steen kept the ROH World Title. Overall this was a good brawl (exactly what it was supposed to be) with good heat, and so far, the show is going very well for ROH.

Match Rating: ***½
We see a video recap of Jay Briscoe various challenges for the ROH Title over the years (Xavier, Samoa Joe, Morishima, McGuinness).
Nigel McGuinness joins Kevin Kelly on commentary.

Roderick Strong vs. Karl Anderson: This was another match I will freely admit that I was looking forward too. Karl Anderson has been killing it in New Japan, so to see him in ROH for the weekend is very cool. There was a very good near fall at one point as Strong hit the double knees and the sick kick, only for Anderson to survive. After that they had a good back and forth sequence, where Strong was able to continually counter the Ace crusher, but on the third try, Anderson connected for the victory. Anderson faces Elgin at TV tomorrow, so him getting the win makes him a stronger opponent for Elgin. They shake hands and hug after the match. This was another strong match on a show that has been clicking on all cylinders thus far.

Match Rating: ***¾
We get a video package, hyping the TV Title match.

ROH TV champion Matt Taven © w/Truth Martini vs. Adam Cole vs. Matt Hardy w/Steve Corino: During the match, Truth's Hoopla Hotty (Scarlet) gave Nigel a lap dance, and the crowd chanted for her to show her tits. They worked hard and did some creative three way spots, but the crowd was more concerned with chanting against Corino and Martini than the match. Adam Cole got revenge on his previous loss to Hardy by doing the same finish, low blow and small package, which really made the crowd happy as Hardy was eliminated. Unfortunately Corino got involved, distracting Cole, and then Taven slammed Cole into Corino and scored the win. Hardy cried after the loss, trying to have Nigel reverse things due to the low blow. Nigel mocked him, told him tough shit and said to go eat some doughnuts. The match ultimately fell flat, due to too much attention on the outside stuff instead of the in ring product. Not bad really, but not up to the level of the previous matches.

Match Rating: **½

ROH Tag Team champions Kyle O'Reilly & Bobby Fish © vs. The American Wolves: The first part of the match was filled with good tag team wrestling, but the crowd wasn't as into it as they had been a lot of things. Thankfully the crowd got into it much better off of the Richards hot tag late, lots of strikes, counters and submission work. Fun spot when Richards had the trailer hitch on O'Reilly, Fish kept kicking Richards, who eventually snagged him in an ankle lock at the same time. Crowd loved the double submission spot. They did a big tease when Edwards accidentally kicked Richards, but they survived it and no dissention was evident. We had lots of near falls down the stretch, with the crowd really buying them and getting more into the match with each and every one. The Wolves used chasing the dragon on the champs, but they survived their own finish in what was another great near fall. O'Reilly also survived a pair of double stomps for another great near fall. Richards tried a roll up, got shoved off into a kick by Fish, and O'Reilly got the roll up and tights to retain the titles. They overcame the flat beginning, but it was a case of one of those matches that builds and builds to a climax… and then they went a bit too long for a flat finish. If they had a hotter open and the better finish, this would have been great (like Elgin vs. Lethal); but we'll settle for really good.

Match Rating: ****

ROH champion Kevin Steen © vs. Jay Briscoe : I do really like that they have kept Steen his own man, in that he doesn't wear the SCUM shirt and does a proper entrance. It all makes sense for the eventual turn by SCUM and face run for Steen. The match went about as expected, Steen working the shoulder and trying to take the shortcuts when possible. They did a tease of Jacobs doing a run in, but Mark Briscoe cut him off and they brawled to the back. Steen didn't look happy about Jacobs' appearance. That led to Steen stunning the arm of Briscoe off the ropes, and hitting the corner cannonball for a near fall. Steen then hit a powerbomb on the apron wish had to suck. Steen then had the senton countered, and Jay hit a rude awakening for the near fall. SCUM then ran out, and we had our first iPPV issue of the night as the stream froze. That's right, during the main event of their iPPV, during the big run in segment, shit broke down. Finally we get video back, and the ROH crew and Briscoe family have run off SCUM. Jay managed to hit the Jay Driller and we have a NEW ROH CHAMPION! We get a holy shit chant as Nigel, Cary Silkin and the ROH crew celebrates. The Briscoe clan, including Papa Briscoe celebrated with Jay. It was a hell of a moment, especially since almost everyone assumed Jay was just a filler opponent. Steen returned to the ring to a thank you chant, and shook Jay's hand. SCUM will not be happy. Thankfully with ROH's new system, you were able to rewind a bit and go back and see the portion you missed. This was a good match, great work from both guys and a good job by the company to build to what felt like an important moment.

Match Rating: ****
Jay cut a promo about wining the title, and SCUM dying. He went old school, and asked that they play Gimmie Back My Bullets.

The Tirade


Ok, outside of the feed dying for a few moments during the main event (which sucked) this was a damn fine show. Elgin vs. Lethal, the tag title match, Strong vs. Anderson and the main event all delivered. Also, ROH pulled the trigger on the big title change in a match that no one expected it to happen. ROH fans have been discouraged that the company hasn't taken chances and thought outside the box, but they did so here. They did a good job of building to it, with the story that SCUM had beaten ROH earlier and that Jay was in a must win scenario. The intermission video package, showing Jay's attempts, and failures to win the ROH title, the work on the shoulder, and the final attempt for SCUM to save the title, only to be fought off all came off great and made for a very memorable show. Well worth the replay at $15.

Show Rating: 8.8

As a reminder, I will be going by the 411 scale…

0 – 0.9: Torture
1 – 1.9: Extremely Horrendous
2 – 2.9: Very Bad
3 – 3.9: Bad
4 – 4.9: Poor
5 – 5.9: Not So Good
6 – 6.9: Average
7 – 7.9: Good
8 – 8.9:Very Good
9 – 9.9: Amazing
10: Virtually Perfect

As a reminder, this is not a basic "how good was the show" number like a TV show, as I have always felt that a PPV is very different from a regular show. I have always judged PPV on how they built to a match, the match quality, crowd reactions to matches and angles, the overall booking, how the PPV leads into the future, PPV price and so on and so forth. I have added this in here for an explanation since so many have asked, and I have previously discussed it on podcasts. I understand that this may seem different, but that is how I grade. Obviously your criteria may be different.
---
BONUS COVERAGE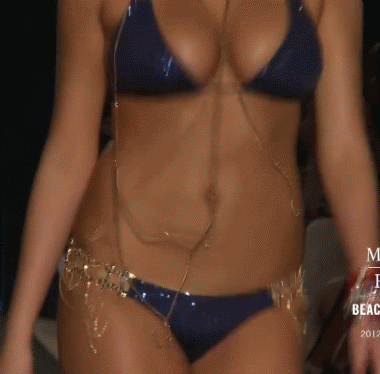 Your heart is free. Have the courage to follow it…TO CSONKA'S TWITTER!
http://www.twitter.com/411wrestling
http://www.twitter.com/411moviestv
http://www.twitter.com/411music
http://www.twitter.com/411games
http://www.twitter.com/411mma
Have you checked out the Csonka Podcasting Network? If you haven't, you should We run anywhere from 15-20 shows a month, discussing pro wrestling, the world of MMA, the NBA, general sports, popular TV series of the past, bad movies, battle rap, interviews, MMA & Wrestling conference calls and more! Around 10 different personalities take part in the various shows, which all have a different feel; so you'll likely find something you like. All of the broadcasts are free, so go ahead and give a show a try and share the link with your friends on the Twitter Machine and other social media outlets! Running since May of 2011, there are currently over 280 shows in the archive for you to listen to.
Larry Csonka is a Pisces and enjoys rolling at jiu jitsu class with Hotty McBrownbelt, cooking, long walks on the beach, Slingo and the occasional trip to Jack in the Box. He is married to a soulless ginger and has two beautiful daughters who are thankfully not soulless gingers; and is legally allowed to marry people in 35 states. He has been a wrestling fan since 1982 and has been writing for 411 since May 24th, 2004; contributing over 3,000 columns, TV reports and video reviews to the site.
NULL