Tremendous Tirades 4.05.13: TNA One Night Only: X-Travaganza
April 6, 2013 | Posted by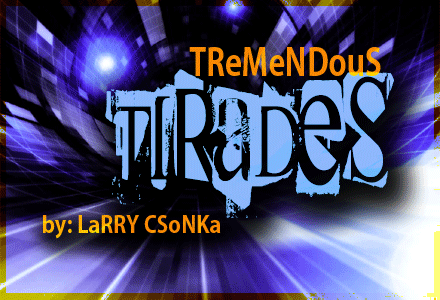 Introduction
It's the road to WrestleMania, and with that being the case, I have dusted off the old Tremendous Tirades name for new alternate recap to the main shows that will air each week (Raw, Impact and Smackdown). This will not be another traditional recap, but instead it will be a mash up of the Rs, Instant Analysis and my usual Twitter ramblings I would do during the shows; completely uncensored and as the ideas flow unfiltered to the old keyboard.
Today we shall look at the first of TNA's taped PPVs, which will be running to fill the old PPV obligations. We get treated to an X-Division card tonight, which has a lot of familiar names (new to TNA and returning to TNA) a card with a lot of potential. Let's break it down.
The show was taped at the Impact Zone in Orlando Florida.
Xscape Match: Christian York vs. Matt Bentley vs. Alex Silva vs. Sam Shaw vs. Lince Dorado vs. Puma vs. Jimmy Rave : We kicked off the PPV with the Xscape match, which has the rules of pinning or submitting people until you get to the final two. Then, the rules are the first to escape the cage wins the match. I liked the lineup for an opening match; it was a nice mix of current and past talent, and a good way to see how the Gutcheck winners are doing. The final four were Shaw, Bentley, Rave, and York, and after some disjointed work, things got better with less people in the ring. The final two were Rave and York, who worked well together and tried to make the end a bit memorable with the top rope bulldog spot. York escapes at about the 16-minute mark to win the match. Unfortunately this match suffered from the same thing it always tends to suffer from; too many people in the ring. The first seven minutes or so saw no eliminations, and it just didn't flow well with all of the bodies in there. In the end it was all right, but not exactly the shot in the arm you want from a PPV opener by a long shot.
Match Rating: **
Tony Nese and Rasad Cameron vs. Douglas Williams and Kid Kash : This was billed as an "old school vs. new school" X-Division match. Always good to see Douglas Williams on a show, Kash always works hard, and I also like Tony Nese a lot. My exposure to Cameron isn't a lot. Of note here, Taz was annoying as hell on commentary, not being focused and talking Aces and 8s bullshit. Overall these guys worked well together, and put on a solid midcard tag team match, which was more entertaining than the opener. Williams scored the win for his team with the CHAOS THEORY at about 13-minutes. Nese again looked good, and I wish he could have been used better by TNA.
Match Rating: **½
Robbie E. vs. Chavo Guerrero : Robbie E hit the ring, because when I think X-Division, I think Robbie E. he talked a bunch of shit, which brought out Chavo Guerrero. Chavo did the standard lucha libre/cruiserweight promo, and essentially claimed his family invented the X-Division. They agreed to wrestle, and Joseph Park was the referee. They did comedy with Robbie and Park; Chavo made a comeback and won with the frog splash in about five minutes. Not good.
Match Rating: *
Kenny King cut a promo about Ultimate X.

Ultimate X Match: Mason Andrews vs. Rubix vs. Zema Ion vs. Kenny King : Ultimate X was up next, with what appeared to be a solid lineup of talent. Things picked back up with this match, as they got some time and worked the match gimmick pretty well overall. They worked hard, popped in some fun dive spots and the end saw the big fight for the X. Andrews and Ion fought for it, but fell to the mat, seemingly allowing the match to be won by Rubix. He had grabbed the X, but King stopped that, grabbed the X and knocked Rubix to the mat in an electric chair. King came off like a very dickish heel, in the best way possible, and celebrated by playing some air guitar with the X in front of the fallen Ion. Rubix had another good showing for the company, and this was one of the better Ultimate X matches in some time. I wish they could find room to use Rubix and Andrews a bit more than they do.

Match Rating: ***½

Christopher Daniels and Kazarian vs. Sonjay Dutt and Petey Williams: Christopher Daniels and Kazarian vs. Sonjay Dutt and Petey Williams was up next, and honestly when I saw that this match was taped, I was really excited for it as a fan of all four guys. I will say that this was smart booking as well, because it was like getting old fiends back together. These guys have worked together so many times in so many matches, that you can just throw them out there and they will have a good match, and that is what happened here. Daniels and Kazarian did their normal heel stuff, Petey and Dutt worked hard, and I can see why they brought Petey back after his work on these PPVs. This was just a really strong, and well worked tag team match, with Kaz and Daniels winning at about 13-minutes following the BME. Fun stuff, and different from Ultimate X in that it was a regular style match; which is something they have done well on the show, making the matches feel different with the various gimmicks. Daniels and Kaz tried to beat down Dutt at the end, but they had a miscommunication and Petey returned to hit the destroyer on Kaz, which made everyone happy.

Match Rating: ***½

No DQ Match: Rob Van Dam vs. Jerry Lynn: For this PPV, TNA decided to put on Rob Van Dam vs. Jerry Lynn one last time. When this was taped, Lynn was in the middle of his retirement tour, and there had been rumors that he wanted one last match with RVD, and RVD reportedly worked hard to get it for him. They worked really hard and did an RVD vs. Jerry Lynn match, unfortunately it was an RVD vs. Jerry Lynn match in 2013. They worked hard, but it was slow and a bit sloppy at times. Overall it was a good match, and a match that Lynn can be proud of as one of his final bouts. The crowd was also a bit stale for it, which was evident when they showed little to no reaction for a spot where RVD sent Lynn off the ropes and through a table on the floor. RVD won at about 16-minutes with the frog splash, and the match was capped off by wrestlers from the locker room coming out to show their respect for Lynn. Overall it was good, but it was more about the moment. As a fan of Lynn, I am glad he got that moment. When you consider how important the guy was to the early days of the X-Division, he deserved the honor.

Match Rating: ***¼
We got an Austin Aries promo about the main event.
Next was a video package on Lyn's TNA career. Lynn reiterated that this was the end, and even had a meeting with RVD. RVD told him that many wrestlers have stepped up to try to be the next Jerry Lynn, but zero have accomplished that, They said they'd see each other down the road and Lynn thanked the fans for helping give him a job he looked forward to every day.
We get video packages for Aries and Joe.

Samoa Joe vs. Austin Aries: While there was stuff I was looking forward to watching on this PPV, this was the match I really wanted to see. Joe and Aries almost ALWAYS deliver, but add in the main event spotlight, and you knew it would be good. This match was similar to their PPV match from last year, but a little better. This is also a match that if it was a PPV main event for any TNA PPV would have felt right in place, due to the work, the style and the overall quality. The good news also was that Taz stopped his shit here and called it as a main event, so that also helped. They did all of their stuff, everything you'd expect really, and Aries won at about 18-minutes with a roll up and stacking Joe up. You can't go wrong with Joe vs. Aries, and while some were disappointed by there being no AJ Styles on the show, due to his current angle, it was certainly a worthy main event.

Match Rating: ****

The Tirade


First I want to say that I dug them playing videos of the best of the division over the years, it was a nice touch to a PPV like this. Next, I really liked that TNA did RVD vs. Lynn one more time during Lynn's retirement tour. They had a fine outing, and I felt they did a nice service to him with the video package and allowing him to thank the fans. For all o the shitty stuff we see in wrestling, that was a nice moment.

As for the show, we had a wide variety of matches, old names, current names and some good effort out there. Ultimate X, the Bad Influence tag, and the main event tag are the real stars of the show, while the final Lynn vs. RVD encounter was done well overall. Your enjoyment of the overall match and after match stuff depends on how much of a fan of Lynn and the Lynn vs. RVD matches you are.

The one noticeable negative was the commentary by Taz, just droning on and on about Aces and 8s and other bullshit that doesn't matter in this style of taped PPV. Take out that and the comedy match with Robbie E and Chavo, and the PPV is way better.

For $15, it's worth a watch if you like the X-Division guys. Hopefully some of the other "One Night Only" shows are this good.

Show Rating: 7.1

As a reminder, I will be going by the 411 scale…

0 – 0.9: Torture
1 – 1.9: Extremely Horrendous
2 – 2.9: Very Bad
3 – 3.9: Bad
4 – 4.9: Poor
5 – 5.9: Not So Good
6 – 6.9: Average
7 – 7.9: Good
8 – 8.9:Very Good
9 – 9.9: Amazing
10: Virtually Perfect

As a reminder, this is not a basic "how good was the show" number like a TV show, as I have always felt that a PPV is very different from a regular show. I have always judged PPV on how they built to a match, the match quality, crowd reactions to matches and angles, the overall booking, how the PPV leads into the future, PPV price and so on and so forth. I have added this in here for an explanation since so many have asked, and I have previously discussed it on podcasts. I understand that this may seem different, but that is how I grade. Obviously your criteria may be different.
---
BONUS COVERAGE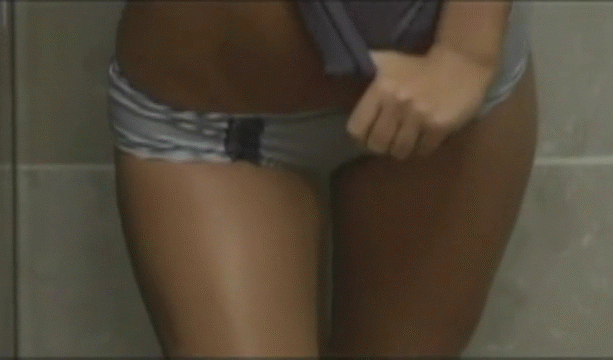 Your heart is free. Have the courage to follow it…TO CSONKA'S TWITTER!
http://www.twitter.com/411wrestling
http://www.twitter.com/411moviestv
http://www.twitter.com/411music
http://www.twitter.com/411games
http://www.twitter.com/411mma
Have you checked out the Csonka Podcasting Network? If you haven't, you should We run anywhere from 15-20 shows a month, discussing pro wrestling, the world of MMA, the NBA, general sports, popular TV series of the past, bad movies, battle rap, interviews, MMA & Wrestling conference calls and more! Around 10 different personalities take part in the various shows, which all have a different feel; so you'll likely find something you like. All of the broadcasts are free, so go ahead and give a show a try and share the link with your friends on the Twitter Machine and other social media outlets! Running since May of 2011, there are currently over 280 shows in the archive for you to listen to.
Larry Csonka is a Pisces and enjoys rolling at jiu jitsu class with Hotty McBrownbelt, cooking, long walks on the beach, Slingo and the occasional trip to Jack in the Box. He is married to a soulless ginger and has two beautiful daughters who are thankfully not soulless gingers; and is legally allowed to marry people in 35 states. He has been a wrestling fan since 1982 and has been writing for 411 since May 24th, 2004; contributing over 3,000 columns, TV reports and video reviews to the site.
NULL