Tremendous Tirades 4.08.13: WWE Monday Night Raw
April 8, 2013 | Posted by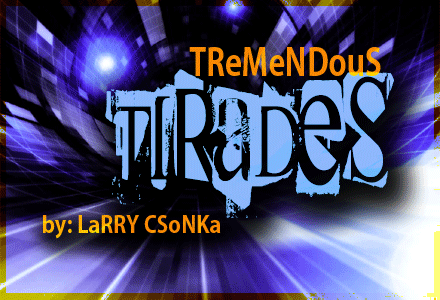 Introduction
It's the road to WrestleMania, and with that being the case, I have dusted off the old Tremendous Tirades name for new alternate recap to the main shows that will air each week (Raw, Impact and Smackdown). This will not be another traditional recap, but instead it will be a mash up of the Rs, Instant Analysis and my usual Twitter ramblings I would do during the shows; completely uncensored and as the ideas flow unfiltered to the old keyboard. Remember, this is a review; and I am here to review the show. Don't throw that "just have fun and be a fan" junk up in here. That's for you to do.
Last night was WrestleMania 29, a show with one great match and a lot of average wrestling; so I felt like an edition of Monday Night Raw in front of 80,000 people. Where will Raw take us tonight? Lets find out…
---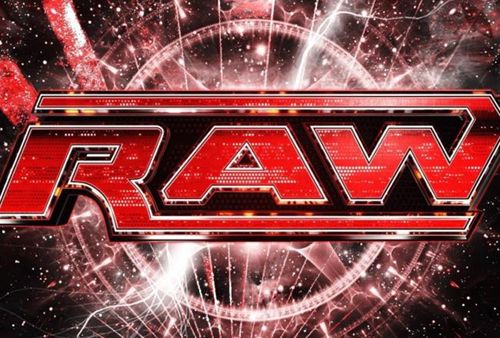 Tonight's edition of the show comes to you live from the Izod Center in E. Rutherford NJ.
Highlights from WrestleMania.

The Champ is Here: Cena came to the ring with a shit eating grin and new t-shirt to address the WWE Universe. He joked with the crowd, who was not happy with him, and did some wacky dancing. He got boring and same old shit chants during this. He then stated that this is his celebration, and that he was fighting tonight and will defend the title. Just when he was saying he didn't care who he faced, Mark Henry's music hit. Cena immediately changed his look from smiles to concern as Henry explained that when you look for trouble, you just may find it. Unfortunately Cena decided to make jokes about the crowd chants before he got serious. But he accepted the challenge for later tonight with the title on the line. Hall of Famer Booker T then came out, and said Cena couldn't make matches and that the Rock was owed a title rematch. Crowd chanted bullshit for this, while Booker said if Henry could beat Cena tonight, he will get a shot. Henry promised that all of Cena's jokes would only get him entry into the hall of pain. This was a solid open to the show, but unfortunately we're back to all jokes all the time from John Cena. But I do like Mark Henry possibly killing people.

Rating (1-10): 6.5
The Undertaker appears later tonight.
Del Rio battles Zeb and Swagger later tonight.

Big E Langston vs. Daniel Bryan: Well, if you want to make sure Langston looks good in his single debut, putting him in there with Daniel Bryan was the right call. This was really basic, and was designed to make sure that A) Langston looked good, B) he got the win to allow the tag title feud to continue and C) to continue the theme that AJ, Ziggler and Langston are still a cohesive unit. This was perfectly fine, if a bit rushed.

Rating (1-10): 6.8
Also, this happened on the entrance. AJ no sells, like a boss…

IC Title Match: The Miz © vs. Wade Barrett: This is of course a rematch from last night's WrestleMania pre-show. The crowd is really into Barrett tonight, which isn't surprising, but it's fun. They got to go through the commercial break, likely as a reward for being tossed onto the pre-show last night. Holy shit, Barrett with the tribute to Foley with the "bang, bang" and diving elbow off of the apron to the floor, unexpected, but damn fun to see. They had a fun match, obviously helped by the pro-Barrett crowd. Not sure if they called an audible due to that fact or if they always planned to bound the title back and forth; but this worked well here and it felt like the right guy won. Nice to see them get a combined 13-minutes or so here, and maybe they will start to focus on the title and actual feuds over the title without sacrificing Barrett to others.

Rating (1-10): 7.5
Sheamus met with Bricky, and demanded a match with Big Show.
After the commercial, Randy Orton met with Booker T and wanted a match with Big Show. Booker said that Vickie had already booked Sheamus vs. Show, and Orton said that Booker had the power to overturn the decision, and he did.

Alberto Del Rio vs. Zeb Colter and Jack Swagger: Zeb cut a promo about America getting worse because of last night's match and Del Rio still being champion. He asked for the support of the crowd in their fight tonight. The crowd was pretty active during the match; unfortunately it was mainly "we want Ziggler" chants. As expected, the match was all Del Rio vs. Swagger, with Zeb getting in his cheap shots when needed. Del Rio would survive the ankle lock and get the clean submission victory with the arm breaker just like last night. Ricardo and the doctor would check on Del Rio post match as the crowd continued to chant for Ziggler. Leading into WM, the fans didn't care about Del Rio or Swagger, and they still don't.

Rating (1-10): 5.0

Ziggler Cashes In: The crowd went nuts when Ziggler's music hit, and were into the cash in big time when they made it official. They had a short match, Del Rio was the one legged man in the ass kicking contest quite literally here. Ziggler survived the arm breaker, and hit the Zigzag for the win and world title. The crowd went ape shit for this, and while the booking of Ziggler to get here was a complete bag of shit, WWE picked the right time for the cash in. This crowd wanted it, and people were not caring about Del Rio or Swagger. And now we see if they can recover Del Rio as the face chasing the title. Again, Ziggler's booking going into this was shit, but this came off like a huge deal thanks to the crowd and is the kind of big feel moment the company needed the night after WM. And now the challenge is to book Ziggler as a World Champion. This isn't tabula rosa like I said for months, they need to undo a lot of damage with Ziggler; but the crowd reaction made for a great moment, so they have their starting point.

Rating (1-10): 10.0

The Dead Man Cometh: Taker came to the ring and the crowd was happy to see him. As he was discussing that last night's match was dedicated to Paul Bearer, The Shield appeared and made their way through the crowd. Just as they were about to serve up some justice to Taker, Kane and Daniel Bryan made the save. They had a stare down… and that was it. Yup. It was like they were setting up a segment, and then just said fuck it and stopped. It was a few minutes and at this time, it led to nothing. Where the hell is Teddy Long when you need him?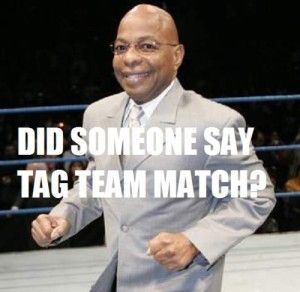 Hopefully they announce a match for Smackdown or next week's Raw.
Rating (1-10): 5.0
Ziggler celebrated with AJ and Langston backstage. He said that it was about damn time, and that he would show off the title.

3MB vs. Ryder, Santino and Truth: This is a main event anywhere in the country. This was filler, they are killing time, moving on, nothing to see here. This is what you get when you run for three hours every week.

Rating (1-10): 5.5
Orton and Sheamus argue about the Big Show issue. Orton sad he wanted to make it better, but Sheamus said he got it.
They showed a really good interview with Big Show from after his match last night. He stated that he just wanted to prove himself, but Randy Orton tried to steal his thunder. He sacrificed himself for the team, and was treated like crap. He says he only cares about one thing, the Big Show.
Sheamus and Orton both want to kick Show's ass, so of course, this becomes a WWE ACTIVE poll.
Orton won in a landslide, which brought out Booker and Vickie. So instead of using the poll, Booker and Vickie booked Sheamus vs. Orton with the winner getting to face Big Show. They may as well have said, "fuck you and your Twitter vote."

For a Shot at Big Show: Orton vs. Sheamus: Either the crowd was upset about the Twitter vote thing, or they were simply entertaining themselves, because it appeared as if they gave no fucks about this match. They chanted OLE, RVD and JBL during the match as well as other things. Even chants for Big Show and Michael Cole, and almost never reacted to the match. This crowd gives no fucks about this match. They are simply entertaining themselves at this point, so they went to a commercial. Then they continued chanting shit like "Randy Savage" and doing the wave. WWE really should have called an audible and sent Show out way sooner. They eventually sent out Big Show, who got "thank you Big Show" chants, and he tossed Sheamus into the post and then KO'd Orton. He then took him to the floor and continued to beat his ass. The crowd went from not caring to only caring about getting themselves over by chanting "WE ARE AWESOME." It's one thing not to care and to chant, and at times (the Ziggler cash in) they have made the show, but this got ridiculous and really took away from the show. I do not even know how to grade this, because the guys were clearly flustered in there. The wrestling was fine, but the set up was odd as they ignored the Twitter interactive deal and then shit was just weird with the crowd. That was just a bizarre section of the show.

Rating (1-10): 5.0
Apparently Triple H called an audible after hearing that crowd, because he's appearing on Smackdown this week.

Fandango vs. Kofi Kingston: The crowd is still entertaining themselves, singing the tune of Fandango's music and dancing in the background. No real match as just as they got to action, Chris Jericho rushed the ring and attacked Fandango for winning at WrestleMania. They brawled, and Jericho eventually got the walls and Fandango tapped as referees tried to pull Jericho off of him. Jericho hit a code breaker for good measure, and looked happy with his revenge as well as his interaction with the crowd. This feud must continue.

Rating (1-10): 7.0
Paul Heyman promo time, he puts over Lesnar for being concussed 90-seconds into his match but the fact was that it took HHH over 20-minutes to overcome the beast. He says Brock is ready for a fight tonight, but he will not let him fight for free. Heyman then said CM Punk will tell us how he feels about WrestleMania…next week. Likely another audible, because this place would seriously blow the roof off the place with the way they are acting.

WrestleMania Make Good: Rhodes Scholars and Bella Twins vs. Tons of Funk, Cameron and Naomi: JIP after the commercial. Everyone got to wear their new Mania gear, so good for them. They worked a short match, it broke down after a bit, Tons of Funk hit a double splash. It was fine, a good buffer for before the main event, and they deserved the TV time after getting hosed last night, even if it wasn't very long.

Rating (1-10): 7.0

John Cena vs. Mark Henry: If Henry wins, he gets a WWE Title shot. They really didn't do much of a match, they brawled a bit, and went to the floor. Cena then fought back and Henry got counted out. Henry then beat on Cena a bit, leading to Ryback coming out and cleaning house on Henry. Ryback then turned his attention to Cena, and helped him to his feet. Ryback then led a feed me more chant, which boggled Cena, and the Ryback did the turn and leveled Cena with the meat hook. He then hit the shell shock and stood tall with the WWE Title. This crowd loved it, and apparently that was the big plan for Cena's next program. It's not that surprising, as it was discussed on the post WM podcast. Not sure how it makes the best of sense though, but then again, wins and losses seem to mean nothing in WWE. Overall a blah ending to the show for me, but I am willing to see where it goes.

Rating (1-10): 6.0

The Tirade


Thanks to the crowd this was a great, horrible, and then a very weird show. Seriously, if you missed the show, it is almost impossible to describe the shit this crowd was doing. WWE had to do something to capture some momentum after Mania, and Ziggler's cash in came off big, so that's a good thing. With Rock's planned angle with Lesnar off, and no HHH or Punk, they needed that. But this was just a weird show overall. Everyone is talking about the crowd, and saying that this was a great show because of them, but they won't have this crowd next week. If Ryback is crazy over next week following this angle, then we can talk. Overall I felt that this was a pretty average post WM Raw, with the one notable being Ziggler's memorable cash in. They have a lot to sort out going forward, so Smackdown may be really interesting this week.

Show Rating: 6.5

As a reminder, I will be going by the 411 scale…

0 – 0.9: Torture
1 – 1.9: Extremely Horrendous
2 – 2.9: Very Bad
3 – 3.9: Bad
4 – 4.9: Poor
5 – 5.9: Not So Good
6 – 6.9: Average
7 – 7.9: Good
8 – 8.9:Very Good
9 – 9.9: Amazing
10: Virtually Perfect
---
BONUS COVERAGE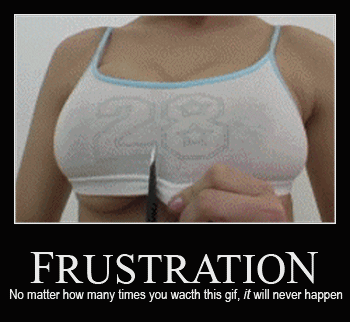 My WrestleMania Weekend PPV Reviews
NULL