Tremendous Tirades 4.22.13: WWE Monday Night Raw
April 22, 2013 | Posted by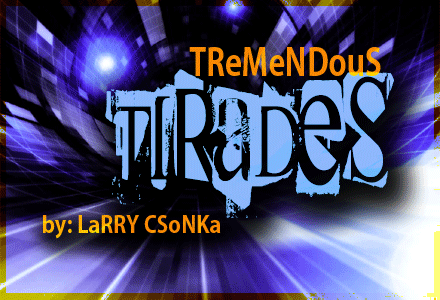 Introduction
The road to WrestleMania is over, but I am back. I took the week off last week following the insane WrestleMania 29 weekend schedule. Some will be happy, some won't; but that's ok. I will be doing the review for Raw and PPVs going forward. As a reminder, this will not be another traditional recap, but instead it will be a mash up of the Rs, Instant Analysis and my usual Twitter ramblings I would do during the shows; completely uncensored and as the ideas flow unfiltered to the old keyboard. Remember, this is a review; and I am here to review the show. Don't throw that "just have fun and be a fan" junk up in here. That's for you to do.
---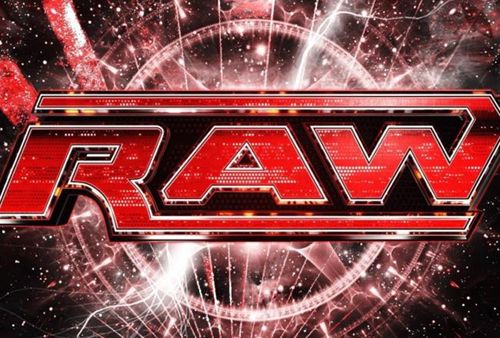 Tonight's edition of the show comes to you live via tape from London, England.
Recap of last week's Raw.

Challenge Accepted: Our show kicked off with Paul Heyman already in the ring. Heyman was there as the advocate for Brock Lesnar, and claimed that Triple H was not appearing tonight. After some video recaps, he then said he would read an email from Triple H. He read it, which said due to his injuries, he could not be there and that Triple H would answer the challenge next week. As Heyman took the time to mock Heyman, the music of the king of kings hit and Heyman sold it wonderfully, while Triple H arrived with a smirk that would make the Cheshire Cat jealous. Triple H accepted, and planted Heyman with the pedigree, much to the delight of the crowd. This was relatively short (for Raw opening standards), to the point and did the job effectively which was to set up a big match for the Extreme Rules PPV. We can argue all day whether or not fans want to see a third match between these guys on PPV, but hopefully this time they deliver like we all hoped they would at WrestleMania.

Rating (1-10): 8.0
Chris Jericho faces Dolph Ziggler tonight.

R-Truth vs. Antonio Cesaro: You have to get R-Truth credit, the guy is booked like yo-yo constantly, but he can still get the crowd excited when he comes out. Unfortunately Cesaro came out and yodeled, further killing the character. The Cesaro losing streak continues here in a perfectly fine, but short TV match. Truth beat Barrett last week, so it makes sense to keep his momentum going here.

Rating (1-10): 6.0
We see a helicopter landing, and it is the Shied arriving.

Brodus Clay w/Sweet T, Cameron and Naomi vs. Damien Sandow w/His Best Friend Cody Rhodes: Apparently this feud must continue. This was another of your average short Raw matches, and I felt that Sandow looked good. The guy in the crowd dressed in the Sandow robe must have been pleased with the performance. Sandow won the match with a roll up and holding the tights, because he's a heel. This was perfectly fine.

Rating (1-10): 6.0
Highlights of Dolph Ziggler cashing in and winning the world title.
Ziggler is backstage telling the world title that she is beautiful. AJ arrives and Dolph says she would look great with a title of her own, and they call Kaitlyn a hippo. Big E Langston is there, and Dolph tells him to hit the bricks because it is private time. Team Bricky arrives, and says if Ziggler loses that Jericho will be added to the Extreme Rules title match.
Highlights of last week's Raw where CM Punk walked out. Reports are that he is looking for his smile in Chicago.
The Shield cut a promo about their match against Undertaker, Bryan and Kane. They are the law, suck it Dredd.

Non-Title Match: Dolph Ziggler © w/ Big E Langston and AJ vs. Chris Jericho: It's always nice when we get a match between two talented guys that actually gets time and this was it. Obviously both are talented, and they have good chemistry together, so if there had to be a match that got the time, I am glad this was it. Jericho fought through the shenanigans of Langston, Ziggler's cheating the fame-asser and looked to have the match won when he locked in the walls of Jericho, but then Fandango's music hit (which the crowd loved and sang along with). While Fandango did not appear, his music was enough to distract Jericho, allowing Ziggler to connect with the Zigzag and win the match. But more importantly, Ziggler kept his title bout a triple threat instead of a fatal four way. On top of that, it gets Ziggler a win, which he needs as champion, and also continues the Jericho vs. Fandango feud.

Rating (1-10): 8.0
Highlights from last week's Raw confrontation between Ryback and Cena, which led to the Shield beating down Cena.
Mick Foley cut a promo about Ryback, noting that Ryback refuses to look at his own shortcomings.

Sweet T w/Clay, Cameron and Naomi vs. Cody Rhodes w/His Best Friend Damien Sandow: And apparently I was right, this feud MUST continue! This was the follow up to Clay vs. Sandow, and an instance of booking a tag team feud into singles matches, where they split the matches (result wise), hypothetically leading to another tag team match. Much like the first match, this was another of your average short Raw matches that was perfectly fine. While the crowd wasn't into this match as much as Sandow vs. Clay, the bonus of Cameron and Naomi dancing more than makes up for it.

Rating (1-10): 6.0
Daniel Bryan and Kane discusses the usefulness of diagrams, and the whereabouts of The Undertaker. Apparently Undertaker doesn't look at diagrams and does not carry a cell phone. This led to the Shield doing a brief but effective attack on the tag team champions.
We get highlights of the Smackdown main event, featuring Show and Henry vs. Orton and Sheamus.
Ryback comments on watching John Cena get beat down by the Shield. He says that last week was payback for all of the times Cena didn't help him when the Shield attacked. He agrees with Foley that he doesn't see shortcomings, because he sees the next WWE Champion. He teases a face to face with Foley later tonight. Ryback rules.

Big E. Langston vs. Zack Ryder: Hey, Zack Ryder still has a job! Doing the job. This was your typical Raw squash match to highlight Langston in a singles environment. Ryder got a few hope spots, but was simply dominated by Langston. He hit the big ending for the victory. Langston looked fine here, and has looked fine thus far in the WWE ring. This again was fine, and really, pretty much what it should have been. Langston has a presence for sure, but I am curious to see what he can do as a singles performer down the line.

Rating (1-10): 6.0

The Shield (Reigns, Rollins and Ambrose) vs. The Brothers of Destruction 2k13 (Undertaker, Kane and Daniel Bryan): I really liked the tease at the beginning, that due to the earlier beat down that Kane and Bryan may not make the match. JBL also did a nice job of selling the Shield when he noted, "I'd hate to see the Undertaker go out like this… but he'll get him some before he does." The Shield got some brief heat (it could have been longer) on Taker, and then Kane and Bryan made the save. This was a damn fine match with a crowd that was into everything these guys did. By the way, Seth Rollins is giving Ziggler a run for his money as far as "best bumper in the company" these days. Seriously, between the really good match and the hot crowd, and that honestly may have been my favorite TV match this year. The finish was perfect in my opinion, as the Shield wins, pinning Bryan, to set up the rumored tag title feud. That was just a lot of fun.

Rating (1-10): 9.0
Foley meets with Cena about the meeting with Ryback later tonight. Cena was concerned for Foley and told him to take a chair with him.

Fandango vs. William Regal: I liked this for many reasons. First of all, I love William Regal getting TV time. Secondly, they knew Fandango would get a good reaction from the London crowd. Thirdly, Fandango working with a guy like Regal is nothing but good for his in ring development. Finally, Chris Jericho got to get a bit of revenge on Fandango by tossing him off the stage, and added insult to injury by dancing with his lady (developmental diva Summer Rae). This was very good stuff overall, and a good use of TV time. About the only thing I didn't like was the change in Fandango's finisher, because it's generic as hell.

Rating (1-10): 8.0
Jack Swagger vs. Alberto Del Rio in a no DQ match will main event Smackdown this week.
Kaitlyn is on commentary.

Divas #1 Contender's Battle Royal: So we had a five-diva battle royal featuring Tamina, AJ, Layla, Aksana and Naomi. The funniest part of this was AJ leaping into Tamina's arms, only to be tossed away and then superkicked. She then played possum until the finish and tosses Layla. It was the typical divas battle royal, not that good and the crowd didn't care at all. Which really says something because they have been into everything tonight. AJ winning is the right call, and is about all that was good about this.

Rating (1-10): 4.0
Mick Foley and his chair walk.

When Ryback Met Foley; John Cena Does Not Approve: Mick Foley made his latest WWE appearance, and while I am a big fan of Foley, I have to ask why? His appearances seem so repetitive these days, he says the same thing, and I am not really sure why he is being used. Just because he is Mick Foley does not mean that we are automatically going to care more about what he has been added in to; although I think that is what WWE thinks when they throw him out there. Again, do not get me wrong, in his day I think that Foley was one of the best ever on the mic, but this did nothing for me at all. He feels so forced out there, randomly yelling to elicit an emotional reaction, but I do not feel that it worked. Hell, Ryback nailed it on his rebuttal to Foley. Regarding Ryback's promo, while I felt that they intentionally protected him last week with his backstage pre-taped promo, I think he did a fine job this week. Not spectacular, and he didn't "kill it" like some stated to me, but it was solid. Cena making the save was fine, but it would have meant more if the fans had actually been into Foley. The Shield they arrived to cause havoc, and this time Cena bailed on Ryback. But unlike Ryback, Cena did return to make the save, running off the Shield with the chair. Cena returned to the ring, and dropped the chair to face off with Ryback. When Ryback looked at the chair for a second, Cena got a measure of revenge by laying him out with the AA. Following the initial Ryback attack and last week when the Shield beat down Cena when Ryback bailed, that was a fine next step in the feud. The ending was ok, but Cena running off the Shield and taking down Ryback played too much into the things that people dislike about the character, and compared to some of the other stuff in the show, felt like a cold ending.

Rating (1-10): 6.0

The Tirade


Overall tonight's show was a good one. It was highlighted by some solid segments of wrestling for the under card, advancement of Jericho vs. Fandango and two good matches; Ziggler vs. Jericho and Shield vs. Brothers of Destruction 2k13. Unfortunately the ending was cold in my opinion, and it needed to deliver more than it did.

Show Rating: 7.0

As a reminder, I will be going by the 411 scale…

0 – 0.9: Torture
1 – 1.9: Extremely Horrendous
2 – 2.9: Very Bad
3 – 3.9: Bad
4 – 4.9: Poor
5 – 5.9: Not So Good
6 – 6.9: Average
7 – 7.9: Good
8 – 8.9:Very Good
9 – 9.9: Amazing
10: Virtually Perfect
---
BONUS COVERAGE
Have you checked out the Csonka Podcasting Network? If you haven't, you should We run anywhere from 15-20 shows a month, discussing pro wrestling, the world of MMA, the NBA, general sports, popular TV series of the past, bad movies, battle rap, interviews, MMA & Wrestling conference calls and more! Around 10 different personalities take part in the various shows, which all have a different feel; so you'll likely find something you like. All of the broadcasts are free, so go ahead and give a show a try and share the link with your friends on the Twitter Machine and other social media outlets! Running since May of 2011, there are currently over 290 shows in the archive for you to listen to.
Your heart is free. Have the courage to follow it…TO CSONKA'S TWITTER!
http://www.twitter.com/411wrestling
http://www.twitter.com/411moviestv
http://www.twitter.com/411music
http://www.twitter.com/411games
http://www.twitter.com/411mma
Larry Csonka is a Pisces and enjoys rolling at jiu jitsu class with Hotty McBrownbelt, cooking, long walks on the beach, Slingo and the occasional trip to Jack in the Box. He is married to a soulless ginger and has two beautiful daughters who are thankfully not soulless gingers; and is legally allowed to marry people in 35 states. He has been a wrestling fan since 1982 and has been writing for 411 since May 24th, 2004; contributing over 3,000 columns, TV reports and video reviews to the site.
NULL