Tremendous Tirades 4.29.13: WWE Monday Night Raw
April 29, 2013 | Posted by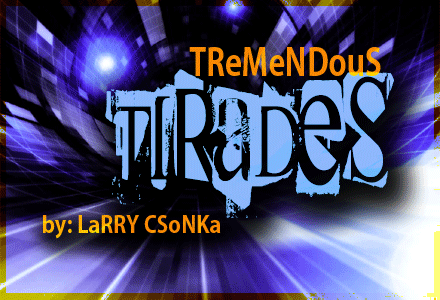 Introduction
The road to WrestleMania is over, but I am back. I took the week off last week following the insane WrestleMania 29 weekend schedule. Some will be happy, some won't; but that's ok. I will be doing the review for Raw and PPVs going forward. As a reminder, this will not be another traditional recap, but instead it will be a mash up of the Rs, Instant Analysis and my usual Twitter ramblings I would do during the shows; completely uncensored and as the ideas flow unfiltered to the old keyboard. Remember, this is a review; and I am here to review the show. Don't throw that "just have fun and be a fan" junk up in here. That's for you to do.
---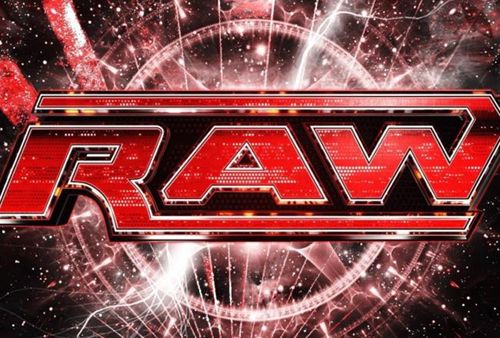 Tonight's edition of the show comes to you live from Columbus, Ohio.
Before we start tonight's review, lets all take a knee for brother Tebow and wish him well in his future endeavors…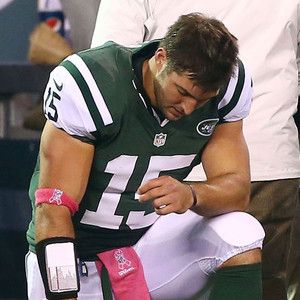 Ricardo Rodriguez vs. Dirty Dutch vs. Big E. Langston: The opening match featured Ricardo Rodriguez vs. Dirty Dutch vs. Big E. Langston, with the winner of the match earning the right for the person they are connected with (Swagger, Ziggler, Del Rio) to choose the stipulation for the Extreme Rules match. It wasn't good; the crowd did not care until the main players (Swagger, Ziggler, Del Rio) got involved, and then when Ricardo won, because they like him. I wasn't a fan of the work, I wasn't a fan of the seconds fighting for the stipulation for the world title match and I wasn't a fan of the face winning that. I think it would have been better for a heel to win, to make it seem as if the odds were even mores tacked against Del Rio.
Rating (1-10): 5.0
Some make-a-wish kids got to come out with John Cena for world wish day. They got to be honorary superstars, and picked better names than the NXT Generator would have. But for real, good on Cena for all the work he does with the make-a-wish and the over four million miles he has donated to help other wishes come true.

Cody Rhodes vs. Randy Orton: Randy Orton came out for a match against Cody Rhodes, and I thought we'd be in for the usual short, quick match and win for the star. Instead, they got time, got to go through the commercial and guess what, they still have chemistry and they work well together. The best part was that despite the poor booking of Rhodes (as a singles guy) they worked a good enough match that they got the crowd to buy the Cross Rhodes as a legit near fall. That is something they couldn't do when they feuded and Cody was IC Champion. The crowd never bought into Cody in those matches, even when he won on TV over Orton, because of the poor booking. But sometimes great in ring stuff can overcome the booking, and that happened here. And I am a sucker for someone jumping into an RKO; you'd think that people would know better by now. Although I have to say that we did not need to RKO Cody a second time. We got it; Orton is better and won, let him RKO Striker, no one cares about him. Overall this was a very good match that went almost 17-minutes, which I always appreciate on these long ass three-hour shows.

Rating (1-10): 8.5

Naomi w/Cameron vs. A Bella w/ A Bella: We got a preview for the Total Divas show that will debut in the summer on E!. The match lasted a minute, the Bellas won after twin magic. Come for the hot chicks, wrestling optional. BUT WAIT, now using NFL approved replay rules, Naomi picks up the win via DQ. The Bellas then beat down Cameron and Naomi after the match, so this feud MUST continue! It was fine, nice to see something with the ladies being done; hopefully they will keep it up due to the new show.

Rating (1-10): 6.0

The Shield Speaks: Following their victory on Raw last week, and the events of Smackdown where they took out the Undertaker the Shield got a top of the hour spot, which is a pretty big deal. They ran down their list of mortal victims, and then discussed taking out the Undertaker, who for years was the WWE's symbol of justice. As they started to address their match against Ryback and Cena, the 3 Man Band came out. Lambs to the slaughter kids. Shield laid out 3MB, and then Team Hell No arrived, and the Shield bailed, so Hell No then kicked the shit out of 3MB. This was a good little segment putting over Shield and planting the seeds further for the rumored tag title match at Extreme Rules.

Rating (1-10): 7.0
Cena gets taped up and has a heart to heart with Ryback. Ryback takes no chances.

Champion vs. Champion Non-Title Match: World Champion Dolph Ziggler w/Big E and AJ vs. US Champion Kofi Kingston: For the record, I still hate Champion vs. Champion matches. WWE has completely killed off any and all importance a match like that should have by constantly putting them on TV way too often. The bad news is that these guys have seemingly had 3,000 matches in the last three years, the good news is that they have worked together so many times, and can have a very good match with little to no effort. Kofi appeared to have things won, but AJ put Ziggler's foot on the ropes to break up the pin. Kofi then fought off Big E, and then got another near fall from the high cross body. Kofi eventually crashed and burned on a big splash, allowing Ziggler to score the win. This was a good match as expected, and while I normally do not like all of the shenanigans, they were in place to protect Kofi. This was another long match, but also a quality one going about 14 minutes.

Rating (1-10): 8.0
Langston hit the big ending on Kofi after the match two times, because he can.
Antonio Cesaro gets his return match against Kofi Kingston on WWE Main Event this week.
Dolph, AJ and Langston walk and run into Kaitlyn. They have words and Kaitlyn tells AJ to try and take the title from her. Kaitlyn gets a spiky hat from a secret admirer who loves her. Natalya jokes with her about her secret admirer. I have three guesses as to who it could be…
We get a video history of the Lesnar vs. Triple H feud. Their cage match at Extreme Rules is official.
Ryback meets with Bricky, and he refuses to face the Shield alone. Vicky says it will be Ryback and Team Hell No vs. The Shield. Ryback says bullshit, and refuses because he has been there, done that and doesn't give any fucks.
Interesting, Lawler's pizza was delivered at 1:34PM. That's going to be cold.

Jack Swagger w/Dirty Dutch vs. Zack Ryder's New Hair: Zack Ryder's New Hair got promo time, making fun of Dirty Dutch losing in the show's opening match. Ryder got a bit of a rally, but this was mostly Swagger beating him down and then making him tap like a little bitch with the ankle lock. The finish was nice I will say. Swagger and Dutch bad mouthed Ryder after his loss, and Dutch even got in a shot on him. The match was fine, but considering that Swagger is in a world title match at the PPV, I really would have preferred a quick and clean ass beating of Ryder, considering his placement on the card.

Rating (1-10): 6.0
Mark Henry walks, because THAT'S WHAT HE DO!
During the commercial break, Ryback grabbed his gear and left. As I said above, he gives no fucks.

MARK HENRY IS OUT FOR…FOR…tug of war?: Mr. Mark Henry is here, and he doesn't need out approval. He is here to prove he is the strongest man in the universe. He says Vicky promised him two men to prove this strength, and the first to arrive was Sweet T. They played tug of war, and Henry won easily. Next up was Brodus Clay. Henry then defeated Clay with ease, which then brought out Sheamus. He wanted to challenge Henry, who initially refused, but Henry plays the "ARE YOUSCUUUUUUURED" card, which got Henry to accept. Sheamus put up a good fight, but eventually let go of the rope, causing Henry to fall on his ass. He then hit the brogue kick, which I am certain is against YMCA rules. I tend to really like the Mark Henry segments, especially the one where he is a bad ass and proves how strong he is, but this felt like frat night when guys get drunk and challenge each other to stupid shit. The end helped a bit, but for the most part, this was bad.

Rating (1-10): 4.0
Bricky meets with Hell No. Kane is pissed and says they are cool without Ryback, because they will battle the Shield tonight. Vicky then whispers sweet nothings to Maddox.
After the commercial, Maddox meets with Cena. Cena says that he will fight with Team Hell No tonight. Maddox says Cena is hurt, but Cena insists that he is wrestling tonight.

Alberto Del Rio vs. Antonio Cesaro: Similar to Kingston vs. Ziggler, but not as much, these guys have worked a lot together and have good chemistry. They got a lot of time, they had a good match and Del Rio won clean with the arm bar. That is all well and good, and Del Rio should be winning matches because he is challenging for the world title, but this was not the idea match to book considering that Cesaro is challenging for the US Title on Main Event. Kofi already lost tonight (although protected) and now Cesaro lost clean by tapping. So please enlighten me as to why I should care about their main event match? It's hard to when you're robbing Peter to pay Paul.

Rating (1-10): 6.0
Del Rio announced that the Extreme Rules World Title match would be a ladder match.

Fandango w/Summer Rae vs. Great Khali w/Natalya in a Dance Off: Lawler tried to interview Khali, which is only done because it entertains Vince and others backstage. Khali and Natalya danced, it was horrible. Fandango made fun of Jericho on Dancing with the Stars. He and Rae danced, the crowd sang the song. The crowd picked Khali and Natalya to win, but the real losers are everyone that had to sit through that. Fandango was upset, beat down Khali and hit the Alabama Jam. He then said his name. Yup. Show went off a cliff for me there.

Rating (1-10): 1.0
Kane faces Dean Ambrose on Friday's Smackdown.

John Cena and Team Hell No vs. The Shield: This is another great feature match for the Shield on TV. I liked the booking of the beginning, where Cena was trying to keep Kane calm, but then when he got in, immediately hurt his ankle. Then Bryan wouldn't tag him back in, causing accidental dissention in the ranks. This is the kind of thing that has constantly played into the gameplan of the Shield since day one. This allowed them to take control and work over Bryan as we came back from the commercial break. Daniel Bryan obviously does a lot of things well, and playing Ricky Morton is one of those things. Kane got a hot tag, ran wild and then went inane and wanted to chokeslam Ambrose through the announce table. But the numbers game got to him and that was stopped. Ambrose made the fatal error in mocking the cut throat, which led to Kane getting a chokeslam and then tagging in Cena for the second hot tag. He ran wild, did all of his shit, but the ankle gave out and Reigns hit the spear for the CLEAN win! Ryback walked out, proving that he gives no fucks because he was there all along. They sold the injury to Cena as Ryback watched on in his WWE Goldberg starter kit. Another very good outing for the Shield, and the clean win on Cena was excellent. Good match, good ending, and build to the Cena vs. Ryback match.

Rating (1-10): 9.5

The Tirade


While not perfect, I did feel that most of the show was easy to watch and again, didn't drag like a lot of three hour shows. This week we got some longer matches, and they were also quality matches, which is even better. But the booking a lot of the time is baffling, the right guys are winning, but the guys losing really do not need to be losing, Kofi and Cesaro are the best example. It has nothing to do with me liking them either, it simply hurts the advertised main event of Main Event.

I will say that it is nice to see them doing something with the Divas, FINALLY. The Bellas are feuding with Cameron and Naomi, AJ and Kaitlyn are working on their feud and Kaitlyn also has an admirer. I will not say it is perfect, but something is better than the nothing that they have been given.

The one thing that was evident was the repetition going on. Del Rio vs. Cesaro, Kingston vs. Ziggler; I feel like I have already watched these matches several times and shouldn't care all that much about them. They aren't bad matches, but considering the announced match for main event, they come off as poor planning. Yes Raw is the "A-Show," but you shouldn't kill the booking of main event because you have nothing better to do.

A lot of good wrestling and some progression, but some of the booking really takes me out of the show.

Show Rating: 7.0

As a reminder, I will be going by the 411 scale…

0 – 0.9: Torture
1 – 1.9: Extremely Horrendous
2 – 2.9: Very Bad
3 – 3.9: Bad
4 – 4.9: Poor
5 – 5.9: Not So Good
6 – 6.9: Average
7 – 7.9: Good
8 – 8.9:Very Good
9 – 9.9: Amazing
10: Virtually Perfect
---
BONUS COVERAGE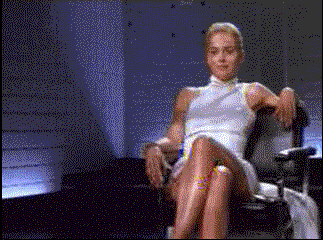 Have you checked out the Csonka Podcasting Network? If you haven't, you should We run anywhere from 15-20 shows a month, discussing pro wrestling, the world of MMA, the NBA, general sports, popular TV series of the past, bad movies, battle rap, interviews, MMA & Wrestling conference calls and more! Around 10 different personalities take part in the various shows, which all have a different feel; so you'll likely find something you like. All of the broadcasts are free, so go ahead and give a show a try and share the link with your friends on the Twitter Machine and other social media outlets! Running since May of 2011, there are currently over 300 shows in the archive for you to listen to.
Your heart is free. Have the courage to follow it…TO CSONKA'S TWITTER!
http://www.twitter.com/411wrestling
http://www.twitter.com/411moviestv
http://www.twitter.com/411music
http://www.twitter.com/411games
http://www.twitter.com/411mma
Larry Csonka is a Pisces and enjoys rolling at jiu jitsu class with Hotty McBrownbelt, cooking, long walks on the beach, Slingo and the occasional trip to Jack in the Box. He is married to a soulless ginger and has two beautiful daughters who are thankfully not soulless gingers; and is legally allowed to marry people in 35 states. He has been a wrestling fan since 1982 and has been writing for 411 since May 24th, 2004; contributing over 3,000 columns, TV reports and video reviews to the site.
NULL