Wrestling's 4R's 1.04.13: WWE Monday Night Raw Reviewed
January 4, 2013 | Posted by
How the 4R's of wRestling Work!
Here is a quick explanation of the 4R's. The column will run TWO times a week. We will group our feelings on the shows in various categories: The Right, the wRong and the Ridiculous. The Right is stuff that worked very well: a great promo, a great match and so on. PuRgatoRy is a section between the right and wrong. It shows equal traits from both sides that cannot be ignored and need discussed. It is not a bad place per say, as things can get remedied or go the wrong way the very next week. The wRong is what it sounds like: bad matches, bad or boring promos and so on. The Ridiculous is stuff that had no right on TV: Stupid angles and so on. And there is always a possibility of a 5th R, which is as bad as they come. This column is supposed to be analytical, and at the right time very critical of the shows, it was the whole reason it was created. This is not a "mark" column, nor a "smark" column, our goal is to analyze the show from many different fronts, reward the good and call out the bad. We will not apologize for our opinions, they are as they are, whether positive or negative.
---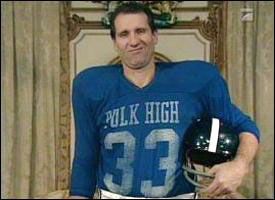 Let's rock…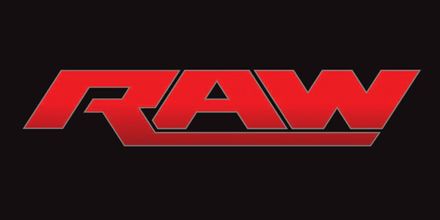 By: Tony Acero
QUICK RESULTS
– John Cena and The Miz Defeated The Rhodes Scholars [**]
– Antonio Cesaro Defeated Sgt. Slaughter [NR]
– Team Hell No Defeated 3MB [*1/2]
– Sheamus Defeated Dolph Ziggler via DQ [**]
– The Big Show Defeated Ricardo Rodriguez via DQ [*]
– Wade Barrett Defeated Kofi Kingston [**1/2]
– The Shield Defeated Ryback via DQ (I think…) [**]
THE RIGHT:
CESARO DEFEATS SGT: I do believe there will always be a foreign heel in the WWE, and with that, there will always be a match with Sgt. Slaughter…at least, until he dies. What better episode to do that on than the one no one will be watching. One thing we have to applaud those who take on the Sarge is the way they take care of the man. Cesaro never once made it look as if Sgt. Slaughter could have been hurt, but still made the small match look convincing. It added to his US Title reign, and was nice to see Sgt in good health.

PUNK AND HEYMAN: I applaud Punk and Heyman on a seemingly weekly basis, but this week was pretty stellar. From the in-ring interview with them and CM Punk's doctor, to Heyman's and Punk's asides and more! The in-ring moment with Vince was strong enough, and gave us something to look forward to next week (whether it's Punk vs. Ryback or Heyman vs. Ryback remains to be seen). The doctor was a nice addition to make Punk look like he's trying to get out of another title match, while still interweaving reality into the situation. Heyman's over exaggerations helped sell the possibility of him vs. Ryback, and for whatever reason, I found the doctor calling Punk "Mr. Punk" kind of funny. Another, smaller, segment that I really enjoyed was the small backstage moment where Maddox asks Heyman for help. After a couple of months, they have dropped a hint towards Heyman bringing in Maddox. They could still make the claim that Punk had nothing to do with it, and that Heyman is the mastermind behind it all The seed was planted tonight, and it was done very, very well.

ZIGGLER VS SHEAMUS AND THE SHIELD: I will first admit that this match didn't get off to a great start. It was very rough looking before the break, but once we returned it got good and didn't' let up. The addition of Big E helped with the intrigue, and The Shield coming down to destroy Sheamus was well done. I tell ya, when he send Roman over the ropes and dispatched of them fully on the first go, I got really frightened. But again, the WWE showed that they're serious about The Shield and allowed them to get the upper hand and look good in doing it. The common cliché is that "attacks" look like a pack of dogs and never has it been so close to the truth than with The Shield.

RICARDO DRIVES: A few weeks ago, we saw a sorry attempt of a face-turn for Alberto Del Rio. Either the W decided it wasn't done well enough, or they really didn't plan on it long-term, because one merry car accident later and we're meant to despise him yet again. Tonight, however, seems to be the real catalyst of the Del Rio face turn, and I think they did it right. With a quick mention of treating Rodriguez like dirt and "realizing" that, Del Rio turned over his scarf and car keys, giving one of those feel good moments that the fans could latch onto. Ricardo has become one of those guys we just enjoy watching, so the moment Del Rio gave him the go ahead was really where the face turn began. I think it was done well, and much better than the forced teaming with The Miz a couple of weeks back.

THE SHIELD: This group continues to be a weekly highlight. They were set to have a handicap match against Ryback, and although it never really turned into a match, it was still a lot of fun to watch. Sheamus and Orton was sort of expected, but still fun to see, and makes me feel like they're leading to a six man some time soon. Not only does this show that The Shield is considered an upper echelon talent, but it also gives them AND Ryback something to do and is seemingly a way to transition Sheamus and Orton from the title for a bit.

AJ: Damn, she looked good.
PURGATORY:
MIZ TV: Another face turn that appears to be taking far longer than I think the WWE was prepared for is The Miz, and one sure fire way to minimize the effect of a face turn is to team him with John Cena. This segment was truly, only saved by Rhodes and Sandow. Cena went with the juvenile jokes that you see in direct to DVD comedies, and The Miz played second fiddle. Anything redeeming about this segment was all in the hands of Rhodes and Sandow. They kept it out of the wRong, but surely were not enough to get into the Right.

HELL NO VS 3MB: I was thoroughly surprised at how much time this got. There's really nothing to complain about here except for perhaps the commentary, which was particularly bad during this match, especially. I swear, sometimes those two don't even care. Anyways, the match was what it was, and although I don't like 3MB in the least, at least they got some time.

DIVAS: It's unfortunate, because Eve has a compelling character, Kaitlyn is a somewhat sympathetic foil, and yet we still don't care.

WADE WINS: This is unfortunate, because I think they only did it to make sure that the entire show's concept wasn't a bust. I don't know if they had plans with Kofi, but they have done this to him before, on more than one occasion, and it never lead to anything. Similar to the affect, we've been on this road with Wade Barrett, as well. This is more of a wait and see moment, but I don't see much going on here. I hope I am wRong.
THE WRONG:
POOP JOKES ARE BACK!: Actually, they forgot the joke and just added the poop. Cena was at a level that I haven't seen in a long time tonight. The complaints that I have long since held to be truth and self-evident (yeah, I went there), came back in full force. First, it was the crappy mustache joke in the beginning of the show, then we get to the end where he uses the photoshop gags to get a rise out of the crowd. And, of course, we weren't done yet because Cena had to go super serious for a moment to make sure that we all know Dolph blamed "the establishment" – something that hasn't been mentioned ONCE, kayfabe or otherwise. Just to put icing on the cake, Cena opted to make a shit pun and drop "poop" over Dolph and AJ in the crowd. Aside from staining a cute white dress, this really capped off the year in a way that was poetic and probably without meaning to be. Cena effectively shat on Dolph Ziggler and his rise all for the sake of a 3 second roll that we will see time and time again.
THE RIDICULOUS:
MAE YOUNG – WITH CHILD: Nevermind that this didn't make sense. Throw out the fact that this means Finlay and Mae may have done the deed. Forget that this was another in the long line of idiotic things that they've done with a senior citizen. No, let's just focus on how unfunny it was and how funny it was set out to be. Really, if you're going to watch the backstage skits for NYE, play close attention to anything that Titus and Darren say, because they were hilarious. This is one of those things we hope non-fans never, ever catch us watching.


The 411


It was an end of the year show that didn't take itself too seriously. However, when it did, it didn't know how to keep it that way. There were some good matches, and Punk and Heyman added a lot to the show, but highly missable.

SHOW RATING: 6.0
---
"Who dresses Vince McMahon?"
Larry's Year-End Column Extravaganza Update
* Looking at EVOVLE-DGUSA on iPPV in 2012
* Looking at TNA on PPV in 2012
* Looking at WWE on PPV in 2012
* Looking at ROH on iPPV in 2012
* The Top 10 Things I Enjoyed About 2012
* The Top 10 PPV Performers of 2012
If you haven't already, make sure you bookmark 411 or better yet, set us as your homepage! As always, thanks for choosing 411 for all of you pop culture needs!
The 751st edition is over…
And now, a special look at the 411 offices…
Your heart is free. Have the courage to follow it…TO CSONKA'S TWITTER!
http://www.twitter.com/411wrestling
http://www.twitter.com/411moviestv
http://www.twitter.com/411music
http://www.twitter.com/411games
http://www.twitter.com/411mma