Wrestling's 4R's 1.11.13: WWE Monday Night Raw, ROH TV & NJPW's WrestleKingdom 7 iPPV Reviewed
January 11, 2013 | Posted by
How the 4R's of wRestling Work!
Here is a quick explanation of the 4R's. The column will run TWO times a week. We will group our feelings on the shows in various categories: The Right, the wRong and the Ridiculous. The Right is stuff that worked very well: a great promo, a great match and so on. PuRgatoRy is a section between the right and wrong. It shows equal traits from both sides that cannot be ignored and need discussed. It is not a bad place per say, as things can get remedied or go the wrong way the very next week. The wRong is what it sounds like: bad matches, bad or boring promos and so on. The Ridiculous is stuff that had no right on TV: Stupid angles and so on. And there is always a possibility of a 5th R, which is as bad as they come. This column is supposed to be analytical, and at the right time very critical of the shows, it was the whole reason it was created. This is not a "mark" column, nor a "smark" column, our goal is to analyze the show from many different fronts, reward the good and call out the bad. We will not apologize for our opinions, they are as they are, whether positive or negative.
---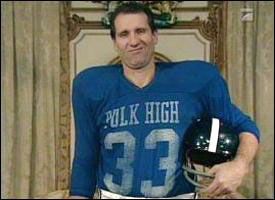 Let's rock…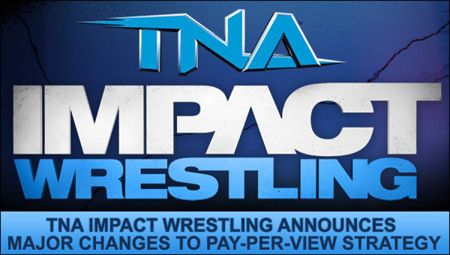 SPECIAL NOTE ON TNA PPV
It was announced yesterday that TNA is changing their PPV strategy, and that they will be doing FOUR live PPVs a year, and then do seven TAPED PPVs event, which will air on Fridays for $14.95. These PPV events will be branded "TNA Wrestling: One Night Only" and have special themes like the "Joker's Wild Tag Team Tournament" and "X-travaganza," which will feature the X-Division. Some may have wondered how these PPVs will be covered in my year-end rankings I keep. They will be covered like any other PPV or iPPV event I cover. Back when ROH did taped PPVs events, I ranked them along side the other PPV events, and these "TNA Wrestling: One Night Only" shows will be as well. Basically to me it goes like this, if it is an iPPV or PPV, and I watch it, I will rank it.
For 2013, my plan is similar to last year, I will cover WWE, TNA, ROH, EVOLVE, DGUSA and New Japan PPV/iPPV. And now you know.
– Your Pal,
Larry
---
QUICK THOUGHTS: New Japan Pro Wrestling's Wrestle Kingdom 2013 iPPV (aka One of The Best PPVs of All Time
By: LARRY CSONKA
~
Match #1
: MVP, Akebono, Manabu Nakanishi & Strongman beat Bob Sapp, Toru Yano, Takashi Iizuka & Yujiro Takahashi [*]
~
Match #2
: Masato Tanaka beat Shelton Benjamin to retain the NEVER Openweight Title [**¾]
~
Match #3
: Lance Archer & Davey Boy Smith, Jr. beat Hirooki Goto & "Machine Gun" Karl Anderson to retain the IWGP Tag Titles [***½]
~
Match #4
: Yuji Nagata beat Minoru Suzuki [****]
~
Match #5
: Prince Devitt beat Low-Ki and Kota Ibushi in a three-way match to retain the IWGP Jr. Hvt. Title [****½]
~
Match #6
: Hiroyoshi Tenzan & Satoshi Kojima beat Keiji Mutoh (Great Muta) & Shinjiro Otani [***]
~
Match #7
: Togi Makabe beat Katsuyori Shibata [****]
~
Match #8
: Shinsuke Nakamura beat Kazushi Sakuraba to retain the IWGP Intercontinental Title [****½]
~
Match #9
: Hiroshi Tanahashi beat Okada to retain the IWGP World Hvt. Title [****¾]
QUICK THOUGHTS


This was a completely awesome show, and one that you HAVE to watch. Here are some thoughts on the important matches:

Lance Archer & Davey Boy Smith, Jr. beat Hirooki Goto & "Machine Gun" Karl Anderson to retain the IWGP Tag Titles: After the warm up matches, the show really picked up here with the tag team titles on the line. Goto and Anderson won the big tournament to get the title shot on the biggest show of the year, actually beating Archer and Smith to earn the show. Archer and Smith have gelled very well as a team, and I have enjoyed their work. Both teams worked hard, and delivered the first big show quality match of the evening. I liked that the titled didn't change here, as I see some mileage in Archer and Smith as a duo.

Yuji Nagata beat Minoru Suzuki: Yuji Nagata beat Minoru Suzuki in an outstanding match from two grizzled veterans who many have written off. Well bullshit to that, because this was great. These guys have worked together so much that they knew what worked, what didn't and they worked it all into the match in what was a great piece of storytelling. I al so dug the beginning of the bout where Taichi, who was Suzuki's second, hit Nagata with a chair and then went wild on the boys at ringside before being ejected. Again, great storytelling, great action and these guys used everything they have learned over the years to put on a great PPV match. Yuji Nagata is a guy I have been a fan of for a long time, so seeing him go out and deliver once again made me very happy as a fan.

Prince Devitt beat Low-Ki and Kota Ibushi to retain the IWGP Jr. Hvt. Title: Prince Devitt beat Low-Ki and Kota Ibushi to retain the IWGP Jr. HW Title. This was the kind of match that perfectly defined the Jr HW bouts. Not only did it have the high speed pace and great highflying from all involved, it is also one of the better three matches you'll see because it isn't the typical US style, where you lose a man for endless amounts of time to stay 1 on 1. Add in the fact the Low Ki wrestled the entire bout dressed as Agent 47, and was awesome n doing so, and this was must see action from people that say, miss the cruiserweights or prime of the TNA X-Division. This is NJPW Jr HW action at its best, and it delivered big time on the biggest show of the year.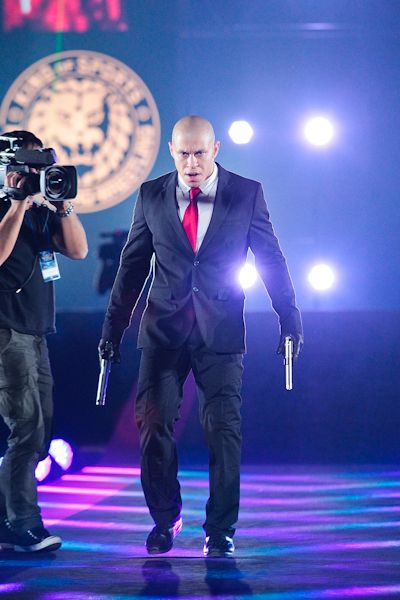 FUCKING PIMP
Togi Makabe beat Katsuyori Shibata: Togi Makabe beat Katsuyori Shibata in a hard-hitting and at times creative bout. One of the only minor complaints I have on the show is I wish they would have spaced this away from the Sakuraba match, due to some stylistic similarities, but this was another very good match. They used elbows, head butts, chokes and pretty much the gambit of things to make this has a stiff and shoot-MMA style, and it worked. Some sick lariats, and the finish where Makabe about killed Shibata with the knee drop off the top rope to the back of the head was all well done, and damn enjoyable. Especially coming after the highflying stuff and tag bout, it felt fresh and different.
Shinsuke Nakamura beat Kazushi Sakuraba to retain the IWGP Intercontinental Title: IWGP Intercontinental Champion Shinsuke Nakamura defeated Kazushi Sakuraba in what turns out to be Sakuraba's final bout for now in NJPW. He was brought in after his MMA career was done by the new owners of NJPW, but wasn't seen as one of the guys. Sakuraba took a lot of shit from traditional NJPW fans, but the facts were that he was having good matches for the company, and delivered his best on this show. This is not a match for everyone, you have to like your wrestling snug, you have t like an MMA style and such; but it was great. My favorite spot was around the mid point, when Nakamura shot in for a takedown and Sakuraba annihilated him with a knee strike. The crowd popped huge, and bought it could have been the finish. This was simply outstanding, and I for one am sad that Sakuraba's run in New Japan has ended. But the man went out in a spectacular match, so he has that going for him.
Hiroshi Tanahashi beat Kazuchika Okada to retain the IWGP World Hvt. Title: In the main event of the show, Hiroshi Tanahashi beat Kazuchika Okada to retain the IWGP Title. The finish was a little controversial, as some felt that Okada was the guy to take the title and go on a long run. Tanahashi is the man in New Japan, is established, and the road to him regaining the title was something they were looking to go with. But he has also led to a resurgence of the product and the attendance here showed that, and at the end of the day, he walked away with the title. The match itself was outstanding and felt like a big time world title match. Part of that was the build, and part of that was the fact that the IWGP title is so well booked. They worked a long match, over 30-minutes, and a lot of the match was built off the previous encounters, which is always a nice addition to the match's storytelling. These were two men, fighting for a title that the fanbase believes is the best, in a match fought by two men booked as the best, and just going out there and having a magical wrestling match. Everything worked, everything clicked, the crowd was into it and it was the perfect main event for such a big time show.
SHOW RATING: 9.9: I am not kidding when I say this; as of this writing, this is the best wrestling PPV I have ever seen, all time, all my life. The show was VERY long at 4½ hours, but never felt that long. Five of the nine matches broke four stars, they all for the most part had a different style and feel and Tanahashi vs. Okada (as many expected) was not only great, but set a huge standard in January for the match of the year. All of the top matches delivered and delivered big time, which is what you want from a show of this caliber. For those that are looking for a tremendous wrestling product and no bullshit, you owe it to yourself to but this show. The show not only had the "WrestleMania" feel with the 29,000 plus in the dome, but also had match quality to blow Mania away. The show was just a wrestling spectacle; and worth every penny of the $35 they charged. I can hear the hate, one because it is a Japanese show, another because I gave it a 9.9; and that is completely fine. I loved the show, and that is all that matters. In closing, this show is MANY BUYS!!!!!!!!!!
What the numbers mean…
0 – 0.9: Torture
1 – 1.9: Extremely Horrendous
2 – 2.9: Very Bad
3 – 3.9: Bad
4 – 4.9: Poor
5 – 5.9: Not So Good
6 – 6.9: Average
7 – 7.9: Good
8 – 8.9: Very Good
9 – 9.9: Amazing
10: Virtually Perfect
As a reminder, this is not a basic "how good was the show" number like a TV show, as I have always felt that a PPV is very different from a regular show. I have always judged PPV on how they built to a match, the match quality, crowd reactions to matches and angles, the overall booking, how the PPV leads into the future, PPV price and so on and so forth. I have added this in here for an explanation since so many have asked, and I have previously discussed it on podcasts. I understand that this may seem different, but that is how I grade. Obviously your criteria may be different.
---
By: Shawn S. Lealos
ROH Television 01.05.12: QUICK RESULTS:
* Roderick Strong def. Michael Elgin
* American Wolves def. Bobby Fish and Kyle O'Reilly
* Matt Hardy def. Adam Cole
THE RIGHT:
Roddy Strong vs. Michael Elgin – More than anything, this is under right because the match was great. Roddy can put on a great match with a broomstick and Michael Elgin remains one of the best power wrestlers going in ROH. This was also a grudge match and fans had wanted to see Elgin get his hands on Strong for a long time. When I first heard about Strong winning, I didn't like the idea because I felt Elgin needed to win to make up for the shit he went through for the last year. However, Strong cheated to win and then both Strong and Elgin brushed off Truth Martini again. It all ended with Elgin hitting Martini with the buckle bomb and then slapping the taste out of his mouth. Elgin didn't get revenge against Strong (although it was a hard fought match and he delivered some serious punishment), but he did get revenge against Martini.
PURGATORY:
American Wolves vs. Bobby Fish and Kyle O'Reilly – This is in purgatory, because I don't know how good the match was. Because of the Mike Mondo opening (see Wrong), there was not as much of the match shown here. The fact they only showed part of the match is to convince people to buy the DVD, but when it comes to rating the ROH TV show, I am not concerned about that. I kind of like when someone beats someone else so badly the referee just calls for the bell as a TKO and that is what Eddie Edwards did here to Kyle O'Reilly. It was a nice way to finally put O'Reilly in his place, but I can't really judge the match from what was shown.
THE WRONG:
Mike Mondo – For some reason, they brought out Mike Mondo on crutches before the American Wolves match. This was so they could tell fans that his one-year out with the injury would only be five weeks because "I'm freaking Mike Mondo." I really like Mondo in the ring and feel he is pretty innovative as a low card wrestler. However, I hate it when he opens his mouth. He is a horrible plucky underdog and should only be a bad guy, because he is so annoying otherwise.

Matt Hardy vs. Adam Cole – I don't have a huge problem with Matt Hardy winning, because he did it like a perfect chicken-shit heal. However, the crowd shit all over the match and sat on their hands most of the time. It was really embarrassing hearing Kevin Kelly talk about how the fans hated Matt Hardy and were all over him, when they were so silent. There were some nice moves and Hardy wasn't horrible, but this was not a iPPV quality match. After what Lance Storm, Fit Finley and Jerry Lynn brought in their big return matches, Hardy was just a step below.
THE RIDICULOUS:
Backstage Interviews – This was stupid. Instead of the "Inside Ring of Honor" episodes, they had random backstage interviews. One was with a referee who said he felt hopeless during the Kevin Steen vs. El Generico match because he doesn't want people to get hurt. Another was with Vida Blue who said she wondered what was up with Jay Lethal. These interviews were random and a complete waste of time.

The 411


I don't like Road Rage versions of ROH TV. I like seeing iPPV quality matches, but I just want to see the stories continuing instead of watching matches from last month. This was worse than normal. The opening match was great, the tag team match was chopped up and the Matt Hardy match was lackluster. Pass.

SHOW RATING: 4.5
---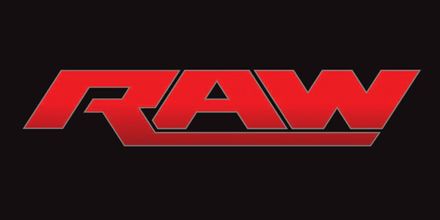 By: Tony Acero


WWE RAW 1.07.13:
QUICK RESULTS
– John Cena Defeated Dolph Ziggler [***]
– Kaitlyn Defeated Eve via Countout [*]
– The Rhodes Scholars Defeated Team Hell No [**]
– Randy Orton Defeated Heath Slater [*1/2]
– Wade Barrett Defeated Santino Marella [*1/2]
– Antonio Cesaro Defeated The Great Khali [*]
– Sheamus Defeated Jinder Mahal [*1/2]
– CM Punk Defeated Ryback [***]
– Big Show Defeated Kofi Kingston [NR]
THE RIGHT:
SCHOLARS ON FIRE: It appears that the WWE has found a tag team worthy of possibly besting the current champs. While it is true that the tag teams that have resurfaced during 2012 weren't all that great, at the very least they were existent. Still, it was obvious that the WWE was looking for a team that was formidable. We've seen Primo and Epico get squashed, we've seen the Prime Time Players take a back seat. But throughout that, we got Sandow and Rhodes, who are both amazing as singles competitors, but really have something going as a tag team as well. Tonight, we saw them given the ball and they put on a great match. I love the interaction between these four men, as they can play comedy and serious so well. I predict it's only a matter of time before Rhodes and Sandow are champions, and I think it would only add to their personas.

3MB, YOU'RE DOING IT RIGHT: I have hated Heath Slater since the first time I saw him on NXT. Even more recently, with his One Man Band schtick. Finally, the 3MB thing has just gotten me in all kinds of a tissy, but this week they did something right. They fell into their role, and they did it well. My biggest fear was that these guys were going to be taken seriously. Let me say this first, I think Jinder and Drew are both very talented. I have watched Jinder grow from a weak and very green rookie to a pretty solid contender. Still, their roles as jobbers this past Monday left me feeling pretty good about things. We are officially in the swing of Mania, where the big time faces are going to have some pretty unleveled squash matches, the thing the WWE likes to do, however, is give the big time superstars a win over other stars that we know and love (See: Big Show vs Kofi), and that's an issue, because you're hurting someone simply to remind fans of someone else. Using 3MB was perfect for Sheamus and Orton. Sure, I didn't like hearing Heath talk any more than he had to, but the facts are that they have a role, and are playing it well. I'd watch Heath get squashed over Dolph or Kofi any day…even though there's still an issue (see: wRong)

THE DRAGON: I'm not sure where they are going, but I can only assume they wouldn't let Ricky in the ring, right? I'm pretty sure he can still go. I mean, the last time he was in a WWE ring as a competitor, he outshone many of the current crop. But, that was also almost four years ago. Either way, it was nice to see him, and nice to see that perhaps there's something more than "I'm the Champion, now" vibe to Barrett and his IC Title run that I didn't necessarily agree with.

IN CASE YOU MISSED IT: So one thing that last week had was a Neutralizer on Khali from Cesaro. In case you missed it, they put it on the big show. I'm perfectly ok with it.

TLC AND MORE: A solid match that made Ryback look better than he has since he became Ryback. You can easily tell that they protect him from wrestling too much, and have been the past few weeks. Even in the TLC match, he played a role that was minimal – yet still effective. Tonight was a bit different. We saw more from him, and I enjoyed it. I loved the crowd interaction (or attempt at it, at least) from Ryback. Having them decide between Ladder and Chair was great and showed how beastly the man is. Punk's reaction over winning was priceless, as was Heyman's. I think the win was never in question, but it was fun getting there.

AND HERE…WE….GO!: Ah, the moment we all have been waiting for. The first of – hopefully quite a few – verbal spats between The Rock and CM Punk. I can harp on a lot of things, but let's face it…this thing had buzz all around it. Personally, I felt Punk went on a bit too long, but I can't fully blame him for that as reports claim that it was the WWE's wanting to reschedule things and adapt to a football game that caused them to send Punk out when they did. That's a whole other can of worms, and I want to be positive for a minute here.

We all knew this was something special, and I assume we all salivated at the mouths for this interaction. It's been brewing for months, with Punk taking numerous little jabs, and I can say for sure that they did this thing right. There were plenty of ways they could have gone, but I loved both sides of it. There was no "winner" here, except for you, and me because this was pretty awesome. I loved that The Rock teetered the line of serious and funny. I love that he didn't pull a Cena and bounce from one to the other, but instead had a seamless thread of insults and intensity. This was a different kind of joking than with Cena. I also loved that Punk got the last word – even if Rock got the last "word." Punk's final statements were powerful and showed that he truly feels he's got this. There was no doubting, there's no "I have to win this match, or I'm nothing." No, at the end of the moment, it was Punk saying "Imma kick your ass" and The Rock saying "imma kick your ass," both men so sure of themselves that when they lock horns, it will be a battle of ass-kicking.
PURGATORY:
BIG E ON THE MIC: No, I'm not here to complain about his voice, I mean it's not really something you can change and I found no issues with it. What I did see was that he's still a bit green on the stick. He seemed uncomfortable, and didn't make a lot of sense. Still, he's an imposing force, and I just loved the moment when Cena feigned some more shit dropping, and he stood there like, "I wish a mu-fucka would…."

EVE AND KAITLYN: You two ladies are seriously never leaving this section…

SHEAMUS PROMOS: I don't know who writes his jokes, but they seemingly get worse every week.
THE WRONG:
NOTHING
THE RIDICULOUS:
SUPERCENA FOR 2013: Let me first say this; there are people out there that feel Dolph should have won the first match of 2013, and I can't say that I blame them for that; I would have loved to see that. But, I am not here to complain about Dolph losing, I'm here to complain about how he lost. In a moment where they could have possibly depicted the art of change for the New Year, they opted to restart the clock and let everyone know that everything you complained about in 2012 isn't going anywhere. In a great match that saw a lot of heat, and a lot of action, we saw a man with a bodyguard and a sweet morsel of hotness on his side; a hot commodity of 2012 go after John Cena, whom he beat not even a month prior. The heel in this match, booking wise should have gone over, sure. But instead, we saw Cena once again overcome the odds and take two finishers, an interruption from aforementioned bodyguard whose finisher just a few weeks prior was considered a devastating move, and hope right up to deliver an AA, float over to a pin and still walk around and gloat with the fans, not selling anything but a faint exhaustion.

This is Ridiculous. Cena is a made man, he is bulletproof, he would not have been damaged by a loss, and he surely could have still came out on top without winning the way he did. Again, it's not the loss that bothers me, it's the incessant need to make Cena look like superman, which doesn't HELP anyone and only serves to hurt Dolph Ziggler. Why continue any feud between the two, now? He can't best Cena even whilst cheating. It's pointless, it's crap, and it's Cena

KO KOFI: In what seemed like an effort from the WWE, Kofi got himself a nice little push at the tail end of 2012, and even injected a bit of attitude within. Welcome to 2013, Kofi, where you once again no longer matter. Getting KO'ed by Big Show in a matter of a minute. As I mentioned before, they are going to be making the strong guys stronger in the next couple of months, but with people like 3MB around, why not feed them to Show? In the similar vein of Cena, I don't care that Kofi lost, simply how he lost was good enough to piss me off. Two questions we need to be asked during any squash match like this; who is helping? (no one) and who is it hurting? (Kofi). If the answer to the first question is no one, the second will really only add insult to injury. Two very bad decisions this week, and I fear we'll see more considering the "season."

The 411


RAW had a great ending, and a great opening match with a sour ending. I think they used the jobbers that they've created effectively, and there was a lot going on that makes me feel we're officially in that exciting period of awesome fandom where we turn our eyes away from some of the blemishes on the skin of wrestling. Still, Cena and Show's matches showed that the more things change, the more things stay the same…

SHOW RATING: 7.0
---
YEAR IN REVIEW (PPV) by Csonka:
TOP PPVs:
* NJPW WrestleKingdom 7 iPPV – 9.9
TOP PPV MATCHES:
* From The NJPW WrestleKingdom 7 iPPV: IWGP Heavyweight Title Bout – Hiroshi Tanahashi vs. Kazuchika [****¾]
* From The NJPW WrestleKingdom 7 iPPV: IWGP Jr. Heavyweight Title Bout – Prince Devitt vs. Low Ki vs. Kota Ibushi [****½]
* From The NJPW WrestleKingdom 7 iPPV: IWGP Intercontinental Title – Shinsuke Nakamura vs. Kazushi Sakuraba [****½]
* From The NJPW WrestleKingdom 7 iPPV: Togi Makabe vs. Katsuyori Shibata [****]
* From The NJPW WrestleKingdom 7 iPPV: Yuji Nagata vs. Minoru Suzuki [****]
If you haven't already, make sure you bookmark 411 or better yet, set us as your homepage! As always, thanks for choosing 411 for all of you pop culture needs!
Larry's Year-End Column Extravaganza Update
* Looking at EVOVLE-DGUSA on iPPV in 2012
* Looking at TNA on PPV in 2012
* Looking at WWE on PPV in 2012
* Looking at ROH on iPPV in 2012
* The Top 10 Things I Enjoyed About 2012
* The Top 10 PPV Performers of 2012
The 753rd edition is over…and as reported this week, Raw is staying three hours for the foreseeable future…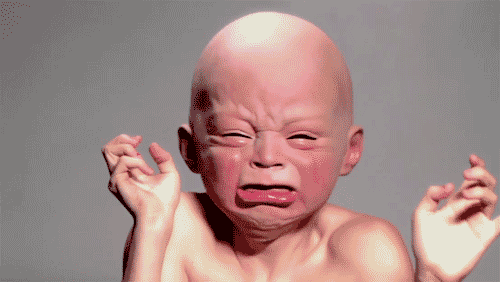 Your heart is free. Have the courage to follow it…TO CSONKA'S TWITTER!
http://www.twitter.com/411wrestling
http://www.twitter.com/411moviestv
http://www.twitter.com/411music
http://www.twitter.com/411games
http://www.twitter.com/411mma