Wrestling's 4R's 1.14.12: WWE Smackdown & TNA IMPACT Wrestling Reviewed
January 14, 2013 | Posted by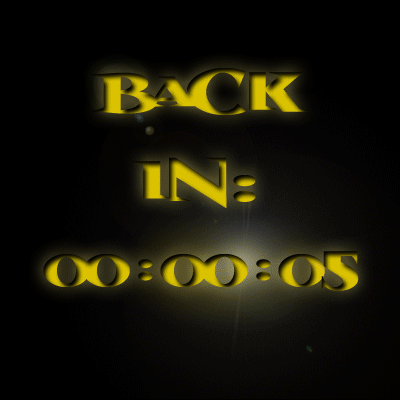 How the 4R's of wRestling Work!
Here is a quick explanation of the 4R's. The column will run TWO times a week. We will group our feelings on the shows in various categories: The Right, the wRong and the Ridiculous. The Right is stuff that worked very well: a great promo, a great match and so on. PuRgatoRy is a section between the right and wrong. It shows equal traits from both sides that cannot be ignored and needs discussed. It is not a bad place per say, as things can get remedied or go the wrong way the very next week. The wRong is what it sounds like: bad matches, bad or boring promos and so on. The Ridiculous is stuff that had no right on TV: Stupid angles and so on. And there is always a possibility of a 5th R, which is as bad as they come. This column is supposed to be analytical, and at the right time very critical of the shows, it was the whole reason it was created. This is not a "mark" column, nor a "smark" column, our goal is to analyze the show from many different fronts, reward the good and call out the bad. We will not apologize for our opinions, they are as they are, whether positive or negative.
---
Impact 1.10.13:
By: Larry Csonka
QUICK RESULTS:
– X-Division Tournament Match: Kenny King defeated Zena Ion @ 3:05 via pin [**]
– Robbie T and Tessmacher defeated Jesse and Tara @ 1:45 via pin [NR]
– Gutcheck Match: Jay Bradley defeated Brian Cage @ 3:21 via pin [**]
– Jeff Hardy and James Storm defeated Bobby Roode and Austin Aries @ 13:30 via DQ [***]
– Sting defeated Mike Knox @ 3:25 via pin [*]
THE RIGHT:
Hardy and Storm vs. Aries and Roode: Hardy and Storm vs. Aries and Roode was really the only match that got time on the show, and with the four guys involved, they delivered. A quick note, I enjoyed the silly back and forth before the match as they argued over their shirts, robe and cape for their entrance. As for the match, watching Roode and Aries constantly trying to one up each other is wildly entertaining, and working with Storm and Hardy, the match delivered. The interjection from Kaz and Daniels helped build the Storm vs. Daniels PPV bout, with the continued action with Hardy, Aries and Roode helped set the stage for their PPV match. I am looking forward to both PPV matches, as hey will likely be the best matches on the show. This was good stuff overall.

WE'VE GOT A PIPER ANGLE DOWN!: Coming out of the opening video segment, which we'll discuss below, Kurt Angle was set to face off with Mr. Anderson. But before Angle could get his hands on Anderson, Mike Knox made his way out to beat down Angle. Knox did this to make good for losing his mask last week. I liked this for a few reasons. Aces and 8s need something, and these little beat downs are about all they get, so I am cool with it. Also, building to Angle vs. Anderson in one show makes little sense, and should have a better build, and this does that. Also, Garett and Wes, who are rumored to be revealed as members of the gang, were once again conveniently late to make the save for their good friend Kurt, which I liked. This was a solid angle, it is just a shame that the overall Aces and 8s angle has been booked so poorly overall.

Gutcheck: Bradley vs. Cage: I will say that I liked the change in the Gutcheck format, as it made it feel fresh and different from the earlier versions. They also picked well for the first new format edition, as both guys not only have a lot of Independent experience, but also were part of the WWE machine at one time. They didn't get a ton of time, but I enjoyed what they were able to do in the time, and both guys performed well. I wish TNA had more of a developmental system, because these are guys you could sign and start developing their TNA personas there, and then use them on some of these taped PPV events before debuting them as regular guys. Although to be honest, bringing in Cage to the anemic X-Division would also be perfectly fine with me. This was an overall thumbs up from me.
PURGATORY:
OPENING TALKY BIT: Impact kicked off with Sting, Kurt Angle and Samoa Joe coming to the ring. They all looked pissed off and ready to kill men, and their promos reflected that. I enjoyed the serious tone and the short, but to the point mic work that was done here. And then Angle stated that he wanted Mr. Anderson to come to the ring, and that is where it all went down hill. Anderson feels like he is going through the motions, shows no real emotion and then his excuse of why he went with Aces and 8s was just horrible. "I remember Aces and 8s beat the fuck out of me, and no one cared, so now they are my buddies!" This was one of those promos that started perfectly fine and then just took a nosedive. It wasn't all bad, but it wasn't all good either.

X-Division Tournament Match: Kenny King vs. Zema Ion: I felt that the X-Division Tournament match between Kenny King and Zema Ion was a really good outing for the lack of time that they got. Some people will complain about too much shit in the short amount of time, but they were doing hat they had to with the time given. I was positive that King would win, but Ion came off well and had me biting at a near fall, so good work to both men. But once again, overall I feel that this reflects the extremely poor booking of the X-Division. It seems that every month that as the PPV gets closer, that they remember that they have an X-Division title, and that they need to book a match for it. I hope that the booking of the division changes for the better, because the X-Division was once such an important part of the company and still could be again. They should have dropped the Robbie T and Tessmacher vs. Jesse and Tara match and backstage segment and diverted the time to this match to make it feel a bit more important.
THE WRONG:
Robbie T and Tessmacher vs. Jesse and Tara: I didn't hate the little match, as there really wasn't anything wrong with the work. Also, wacky Rob Terry seems to be liked by the crowd. But this really didn't do anything for the PPV on Sunday. The important women's tag happened last week, and this is valuable time that the X-Division tournament, which will end up taking two matches on the PPV, could have used. TNA simply needs to budget their time better in my opinion.

Joseph Parks Trains For Like Four Weeks, Gets Another PPV Match: I will be honest here, I haven't been the biggest fan of the whole Joseph Park deal. I appreciate the work put into it, and I appreciate the guy reinventing himself, but I just don't get into it. I also feel that building to him vs. Devon on PPV continues to devalue the Aces and 8s angle. I know a lot of people love the character, and that is fine, I'm just not one of them.

Sting vs. Mike Knox: So Sting is back and has a PPV match against the man that took him out of action, but decides he wants to battle Mike Knox. So they have their match, Knox gets some shit in and then Sting beats him in three minutes. And here lies the problem I have with the whole Aces and 8s angle, and I have stated this repeatedly. They may as well be called Jobber and Jabronies, because they almost never win and generally look like shit. And this was no different. I do not see how anyone can take this group seriously as a threat at this point. This angle did have some potential, but it seems each and every week they continue to lose steam. They need to END this angle as soon as possible, because it has not provided anything positive for the promotion. But hey, it's an Eric Bischoff creation for Sting and Hogan, and even though no one cares, they will keep going and going with it.
THE RIDICULOUS:
Bully Ray Proposes, And I Hated It For Different Reasons Than You May Think: That main event segment of Impact featured Hulk Hogan being angry, Bully Ray acting emotional, Brooke Hogan pretending to act and Sting standing there with his dick bat in his hands. People watched the segment, which saw Bully Ray save Brooke from Aces and 8s, and then proclaim his love for Brooke Hogan and then propose to her. I get why people disliked it, and I generally did too. Although Ray's sinister look as he hugged Brooke made me actually want to see what he does next week. But that is not why I hated the end of the show. I hated the end of this show because this was the go home show for the Genesis PPV. This segment had nothing to do with the build to the Genesis PPV. Sting is on the PPV, but this segment did nothing to build to his match with Doc. Brooke Hogan is not involved at the genesis PPV, yet it was focused on her. Bully Ray is in almost all of the advertising for the show, but is suspended and has nothing to do with the PPV. Hulk Hogan stood there and looked angry, and it had nothing to do with the PPV. For a company with anemic PPV buys, and where time should be at a premium, I find it completely ridiculous that the company felt that this was the most important segment to close the show with. Forget about that pesky world title scene with three guys that have been delivering some great PPV matches, WE GOT A WEDDIN TO HYPE. Priorities people, priorities…

The 411


Considering that this was a go home show for one of their FOUR LIVE PPV events of the year, I felt that it was average at best. I liked Hardy and Storm vs. Aries and Roode, the change to Gutcheck made it feel a little fresher and both did well in their match, and the beatdown of Angle were all good. Unfortunately the rest of the show was either unfocused, didn't get enough time or didn't belong on the show.

Show Rating: 6.0

As a reminder, I will be going by the 411 scale…

0 – 0.9: Torture
1 – 1.9: Extremely Horrendous
2 – 2.9: Very Bad
3 – 3.9: Bad
4 – 4.9: Poor
5 – 5.9: Not So Good
6 – 6.9: Average
7 – 7.9: Good
8 – 8.9:Very Good
9 – 9.9: Amazing
10: Virtually Perfect
---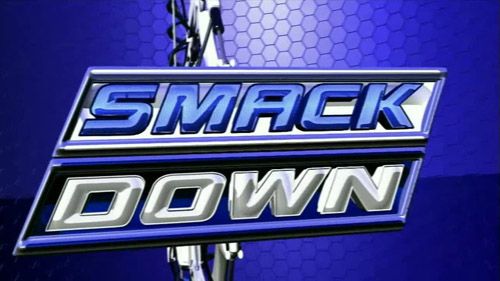 By: Larry Csonka


Smackdown! 1.11.13:
QUICK RESULTS
– Non-Title Match: Randy Orton defeated Antonio Cesaro @ 9:40 via pin [**½]
– AJ Lee and Dolph Ziggler defeated Natalya and Great Khali @ 2:45 via pin [NR]
– Handicap Match: Sheamus defeated Slater, Mahal and McIntyre @ 0:46 via pin [NR]
– Non-Title Match: Team Hell No © defeated The Prime Time Players @ 2:20 via pin [NR]
– World Title Last Man Standing Match: Alberto Del Rio defeated Big Show @ 17:55 via pin [***]
THE RIGHT:
World Title Last Man Standing Match – ALBERTO WINS : The main event of the show saw Alberto Del Rio defeat the Big Show in a last man standing match with win the World Title. I felt that the match was a pretty strong TV match (always a bit hard to tell with the commercial break and such), and continued the trend of strong title matches from Big Show. I know that it is easy to bash on Show because he is a giant, doesn't do flippy doos and all of that shit, but the guy knows what he is doing, and has been having entertaining title matches. And this match was no different. I felt that he and Del Rio worked well together, they laid out things well and I thought that Rodriguez was outstanding as Del Rio's second. Sure he has bee great in the past, but now with the face turn, Ricardo is even more fun to watch and can actually play off of the crowd feeding off of his emotions. I felt that they did more to make Del Rio a player in this match than they had done in a LONG time. Part of that is not because he won, although not losing for the 44th time in a title match helps, but the fact that he survived the KO shot multiple times and actually did come back for the win goes a long way. Add in the celebration with Del Rio and Ricardo at the end and I felt that this was good stuff. As for the timing of the title switch, I think logistically this was the right time and I'll explain. While I am generally not a big fan of title changes on free TV, WWE did this on the right show. While it could have happened on Raw with a bigger audience, I feel that it would have gotten lost in the shuffle on Raw, and shortchanged time wise. WWE looked at the situation, knew Rock would be on the show and would likely lead to the biggest audience for the show in months. Then they looked at the situation, and realized that Rey is unreliable for various reasons and that Sin Cara has been (unfortunately) a failure right now. They want Del Rio to be the Hispanic face of the company, the Rock was on the show, the possible big audience and then the booking to make him look like a resilient babyface; that all works for me. Sure I would have liked a more organic build to the Del Rio babyface title win, but all things considered, they did a good job with the planning for this title change.

Randy Orton defeated Antonio Cesaro via DQ: On this week's show, Randy Orton defeated Antonio Cesaro via DQ. I felt that they worked well together, and Cesaro continues to prove why WWE management is so high on him. For the longest time I have praised Cesaro as a guy that can work with any one and in any style, and people are finally seeing that. I felt that Cesaro looked as if he belonged in the ring with Orton, and what they did was good in a short time. I also dug the Shield run in, as I do think that they have been booked well and they got to stand tall over Orton. This was a fine segment, and I could see a match with the Shield vs. Orton, Sheamus and maybe Ryback coming.

CM Punk Mocks The Rock: I thought that while a small part of the show, CM Punk hanging out in the University of Miami's Football stadium, wearing rock's old jersey and running him down was a nice little touch to the feud. Nothing particularly memorable about it, but it was simple and easy heat, and worked well on this show. Plus I liked not having Punk live there, so that there was not the pressure to do something with them on the show in front of the crowd, there is still plenty of time for that,
PURGATORY:
Sheamus defeated Slater, Mahal and McIntyre: Sheamus is a main eventer, and I have no problem going over three low card guys. Sheamus is a star, and should win and should only lose when it is meaningful, like the matches with Show at the end of their feud. But on the flip side, this is a reason that they have trouble getting guys over. Sure Slater, Mahal and McIntyre aren't going to be top stars as a group, and they aren't being pushed all that big right now, but the fact is that these three guys will never get over when guys like Randy Orton and Sheamus destroy them so quickly. So much for everyone telling me how they booked Slater like a player last week against Miz. Again, in theory it is fine what happened because Sheamus is the star, but in weeks when people wonder why no one cares about Slater, Mahal and McIntyre, take a look back at this week's Raw and Smackdown and you'll have your answer. Also, they reportedly had to heavily edit the show down because things ran long. Then why on earth was this a needed segment?

Team Hell No defeated The Prime Time Players: Team Hell No defeated The Prime Time Players in a short, but fine match on Smackdown as the champions pretty much destroyed the challengers with ease. This was a rehab victory for the tag team champions, due to their loss on Raw. I guess that it's fine and all, but the fact that the rime Time Players have gone from players to the definition of the job squad. That is a shame, because I felt that they had something to offer the division, but they are place fillers at this time. In theory the tag team champions getting a strong win isn't a bad thing, but outside of the Rhodes Scholars, the tag team division has been booked like a joke, which is my main problem.

The Rock is Back on Smackdown – Sorry Cody's Mustache and Damien Sandow: So the Rock returned to Smackdown, and everyone seemed pretty happy about it. On one hand I loved the Rock being booked for Smackdown, because the show has been booked and felt like such a minor event for so long that it needed the juice of the Rock's return to help it out a bit. It also was a good move because they could do the world title change in front of more eyes than usual. The Rock discussed his past at "THE U," coming up and mentioned Flo Rida in the crowd, and reminded CM Punk that everything he was started in Miami. Rock was happy to be home in Miami and home on Smackdown, which was all well and good, minus the bullshit cookie puss shit. And then the Rhodes Scholars came to the ring, and I think that we al knew how this would end. Rock did comedy, made fun of the guys and then Sandow and Cody took all of Rock's shit (People's Elbow, Spinebuster, Rock Bottom). While not the world's worst thing, people will argue that Sandow and Rhodes got over just by being in the ring with the Rock. I just don't see it that way. I think they could have done something where they come out, they banter, they attack Rock and then you have Sheamus or Ryback or some other face hit the ring and help Rock clear them out. When they are cleared, Rock and Sheamus or Ryback or some other face have a stand off, and Rock extends his hand, they shake and BOOM Rock gives then the unofficial seal of approval. But hey, that's just me. I will say that Rock, Sandow and Cody were all good in the segment, but I just think there are better ways to do things that do not completely make the likely next tag team champions look like fools that cannot take out one guy.
THE WRONG:
NOTHING
THE RIDICULOUS:
AJ Lee and Dolph Ziggler defeated Natalya and Great Khali: Horrible, simply horrible. I hated this, and it has nothing to do with the fact that Natalya is wasted and that I generally feel that Khali and Hornswoggle are useless. Dolph Ziggler is supposed to be a star, Ziggler has been feuding with main eventers and they have set him up with AJ and Langston in an effort to give him some more credibility. The fact that they associated Ziggler in this mess is extremely stupid, and makes Ziggler look like a goof. When people discuss Ziggler and talk about how awesome he is, I agree on his potential and his ability; but the simple fact is that they do not book him like a star, and this was a perfect example of that. If there was a point to this (other than people jerking it to AJ's bra OMGBOOBIEZ) I have no clue what the hell it could be. This was simply not a good idea at all.

The 411


This week was a solid show, with the big news being the return of the Rock, the world title change and the fact that they solidified Del Rio's face turn. Outside of that, most of the show was forgettable, and the things I put in purgatory were

SHOW RATING: 6.5

0 – 0.9: Torture
1 – 1.9: Extremely Horrendous
2 – 2.9: Very Bad
3 – 3.9: Bad
4 – 4.9: Poor
5 – 5.9: Not So Good
6 – 6.9: Average
7 – 7.9: Good
8 – 8.9: Very Good
9 – 9.9: Amazing
10: Virtually Perfect
---
I will have coverage of the TNA Genesis PPV in Friday's column.
MY YEAR IN REVIEW
Looking at EVOVLE-DGUSA on iPPV in 2012
Looking at TNA on PPV in 2012
Looking at WWE on PPV in 2012
Looking at ROH on iPPV in 2012
The Top 10 Things I Enjoyed About 2012
The 754th edition is over…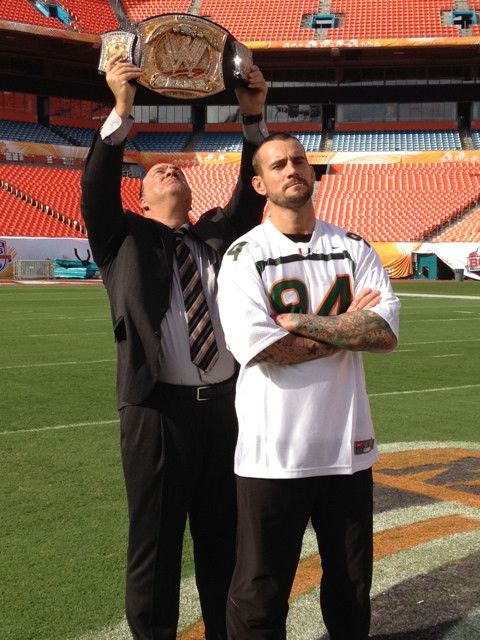 And I'm in your house, wearing your jersey…
Your heart is free. Have the courage to follow it…TO CSONKA'S TWITTER!
http://www.twitter.com/411wrestling
http://www.twitter.com/411moviestv
http://www.twitter.com/411music
http://www.twitter.com/411games
http://www.twitter.com/411mma
Larry Csonka is a Pisces and enjoys rolling at jiu jitsu class with Hotty McBrownbelt, cooking, long walks on the beach, Slingo and the occasional trip to Jack in the Box. He is married to a soulless ginger and has two beautiful daughters who are thankfully not soulless gingers; and is legally allowed to marry people in 35 states. He has been a wrestling fan since 1982 and has been writing for 411 since May 24th, 2004; contributing over 3,000 columns, TV reports and video reviews to the site.
NULL