Wrestling's 4Rs 1.18.13: WWE Raw, ROH TV & TNA Genesis Reviewed
January 18, 2013 | Posted by
How the 4Rs of wRestling Work!
Here is a quick explanation of the 4R's. The column will run TWO times a week. We will group our feelings on the shows in various categories: The Right, the wRong and the Ridiculous. The Right is stuff that worked very well: a great promo, a great match and so on. PuRgatoRy is a section between the right and wrong. It shows equal traits from both sides that cannot be ignored and need discussed. It is not a bad place per say, as things can get remedied or go the wrong way the very next week. The wRong is what it sounds like: bad matches, bad or boring promos and so on. The Ridiculous is stuff that had no right on TV: Stupid angles and so on. And there is always a possibility of a 5th R, which is as bad as they come. This column is supposed to be analytical, and at the right time very critical of the shows, it was the whole reason it was created. This is not a "mark" column, nor a "smark" column, our goal is to analyze the show from many different fronts, reward the good and call out the bad. We will not apologize for our opinions, they are as they are, whether positive or negative.
---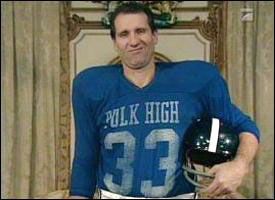 Let's rock…
QUICK THOUGHTS: TNA GENESIS
By: LARRY CSONKA
~
Tag Team Title Match
: Chavo and Hernandez © defeated Morgan and Ryan @ 11:00 via pin [**]
~ Mr. Anderson defeated Samoa Joe @ 11:00 via pin [**¾]
~
X-Division Tournament Finals
: Christian York defeated Kenny King @ 10:00 via pin [**¾]
~
X-Division Title Match
: RVD © defeated Christian York @ 6:00 via pin [**]
~
Non-Title Match
: Devon © defeated Joseph Park @ 11:00 via pin [*]
~
Gauntlet Match For a Shot at the Knockouts Title
: Velvet Sky defeated Gail Kim, ODB, Miss Tessmacher and Mickie James @ 11:00 (total time) via pin [**]
~
For a Shot at the TNA Title on January 24th
: Christopher Daniels defeated James Storm @ 14:00 via pin [***½]
~ Sting defeated DOC @ 8:00 via pin [*]
~
TNA World Title Match
: Jeff Hardy © defeated Austin Aries and Bobby Roode @ 20:00 via pin [****]
QUICK THOUGHTS


The show kicked off with the tag team title match, and I don't think that it was the right call. When you choose an opener, it should be one of a few things. A match with a feud that the fan base is really invested in, a match with guys that are really over with the fan base, or a match that will melt people's faces with its action. This match was none of those. It was an extremely average match that was focused too much on Morgan yelling at Ryan and them not caring about the tag titles. They look to be breaking them up already, which I suppose is fine. The match also suffered from Morgan being injured, and not being able to do much at all. This would have been a match better left off the card, nothing to see here. They need to get the titles back on Kazarian and Daniels ASAP so we can start caring about the tag teams again.

Mr. Anderson defeated Samoa Joe in the second match of the evening. The match was actually set up on Impact, but not announced until Sunday on Twitter. I really wish they would have done the announcement on Impact, but that is the usual for WWE and TNA PPV these days. They had a solid outing, and Anderson looked more motivated than usual. Mike Knox distracted Joe, allowing Anderson to win. With it being Anderson's PPV return the decision made sense, and actually allowed someone involved with Aces and 8s to win something. Hopefully Anderson remains motivated, but we'll see as time goes on.

Christian York defeated Kenny King in a very solid match. One or two hiccups, but they worked really hard and made the most of their PPV time. Both guys could be used a lot better, and hopefully they will be going forward. I liked York winning, and the King attack afterwards, as King is overly cocky and feels entitled to "his shot." Losing and reacting that way fit perfectly.

Unfortunately they were not able to build off of that with RVD vs. York. In my opinion, RVD is going through the motions, and seems so unmotivated these days that it becomes a struggle to watch him work. They gave him the title due to the perception that he is still a big star, but he has done nothing to elevate the title. I feel that York winning would have been the better move here, as he has been booked strong against "top guys" since the Gutcheck, and the crowds seem to like him. He could have won, and they could have run for weeks with the RVD rematch, King wanting a shot, a triple threat, and then King vs. York at Lockdown. They need to get the title off of RVD, because he either cannot or imply doesn't bring the goods anymore.

Devon vs. Joe Park simply went too long for my tastes. If you're a fan of the Joe Park stuff you likely enjoyed this way more than I did. I felt the match went way too long, and the TV Champion and main member of Aces and 8s continues to look like another goof, like the entire stable does.

Gauntlet Match For a Shot at the Knockouts Title was just odd. First of all, usually a gauntlet match in TNA means royal rumble rules until the final two, then it becomes a singles match. This was the more traditional run the gauntlet match, where it starts as a singles and the winner moves on. They should have explained that better on TV. Secondly, the overall quality was fine, especially with them working a series of short matches. Next, while on the surface it makes sense to have Kim start the match and do the bulk of the work, psychology wise, this made no sense. Kim worked the entire match and beat Tessmacher, James and ODB before losing to Sky. Usually that is the face's role. Also, Sky's "big win" came off completely anti-climatic. Not horrible, but not great.

In what was the second best match on the show, Christopher Daniels defeated James Storm to win a shot at the TNA Title on January 24th. I expected that they would have one of the better matches on the show, and they delivered as I thought they would. Daniels and Francois Kazarian were great before, during and after the match; and continue to be one the best parts of the wrestling week. While James Storm continues to flounder, I love that Daniels is getting the chance to shine. The build to the match with Hardy should be great, and I figure the match will deliver.

Sting vs. DOC just wasn't good, and as expected, Sting walked away with the win. The Aces and 8s continue to look weak as hell, and I don't want to hear that, "they
are a tough gang OUTSIDE the ring," because they pretty much suck there as well. I had long been a supporter of the use of Sting, in the right circumstances, but this wasn't it. Judging by the performance, it is time for TNA to keep Sting as strictly a special attraction and to protect him in multi-man or tag team matches. The spirit may be willing, but the body is giving up.

The show needed the main event to deliver for it to pull it out of the gutter, and while it didn't save the show, it was a great main event. Austin Aries and Bobby Roode were great in 2012, and Hardy turned it on at the end of the year, and I expected a very good main event and they delivered. Again, while I understand that many are not happy with hardy as the champion, he has been delivering since getting the title, so I am fine with it. This was a great end to a very forgettable PPV.

SHOW RATING: 5.0: This was not the best way to kick off the year on PPV for TNA. Some have said that they were "just getting through the show" and to give them a pass, but I don't buy that bullshit. Considering that this was a $35 PPV, I came away not too pleased with the overall show. Storm vs. Daniels and the main event delivered about what I thought that they would, but most of the under card was very average and not really worth the money. Hopefully with the ability to plan long term and build to three big PPVs this year the quality will improve. I came away from this show with no enthusiasm for the product, with no feeling that I had to tune into Impact. I will be watching, and I hope the show changes how I feel, but the PPV didn't do anything for me.

What the numbers mean…

0 – 0.9: Torture
1 – 1.9: Extremely Horrendous
2 – 2.9: Very Bad
3 – 3.9: Bad
4 – 4.9: Poor
5 – 5.9: Not So Good
6 – 6.9: Average
7 – 7.9: Good
8 – 8.9: Very Good
9 – 9.9: Amazing
10: Virtually Perfect

As a reminder, this is not a basic "how good was the show" number like a TV show, as I have always felt that a PPV is very different from a regular show. I have always judged PPV on how they built to a match, the match quality, crowd reactions to matches and angles, the overall booking, how the PPV leads into the future, PPV price and so on and so forth. I have added this in here for an explanation since so many have asked, and I have previously discussed it on podcasts. I understand that this may seem different, but that is how I grade. Obviously your criteria may be different.
---
By: Shawn S. Lealos
ROH Television 01.12.13: QUICK RESULTS:
* Jay Lethal def. Rhino
* Mike Bennett def. Jerry Lynn
* Briscoes def C&C Wrestling Factory and SCUM for the tag team titles
THE RIGHT:
Steve Corino – "I know Jay Lethal's mother. I dated Jay Lethal's mother and she is an ungrateful human being and she created a despicable child." This is why Steve Corino should do color commentary with Kevin Kelly every night. While he didn't have the great one-on-one word play with Nigel McGuinness on this show, he was still very impressive. The guy is hilarious and one of the best mic men in the game. I also loved when he, Jimmy Jacobs and Rhino beat down Jay Lethal after his match. Corino may not be the best in the ring, but he is a great promo man.

Jerry Lynn vs. Mike Bennett – This is how you do a legend's return to Ring of Honor. Last week, I complained about the Matt Hardy vs. Adam Cole match. This week, I will praise the Jerry Lynn return. Just like Fit Finley and Lance Storm, Lynn came out and fought a great match but put over the younger talent. However, what makes this match great was that Lynn fought his butt off and looked a thousand times better than Hardy did. Then, after he lost, he got his heat back, beat up Brutal Bob, hit Maria with the DDT (she deserved it) and then hit the package piledriver on Bennett. Then they showed the award presentation from Nigel McGuinness to Jerry Lynn. It was a very classy moment by ROH.

Kevin Steen vs. El Generico – I normally hate highlight clip presentations, especially those that freeze frame during the big moments – BUT – this one was perfectly done and makes me want to get the DVD to see the match in its entirety. The big moment, when Steen hit the package piledriver through two ladders, bridged in between two other ladders, looked sick. These guys brought it all in the biggest main event of the year for ROH.

Briscoes win tag team titles – This was not the longest match, but it was one of the best tag team matches I have seen since I started covering ROH TV. It reminded me of the old Scramble matches because this was non-stop and the action never let up (surprising for a match with Corino). I also liked the Briscoe Brothers winning, and then giving C&C Wrestling Factory the first title shots. This is what tag team wrestling in ROH used to be like and it was a very enjoyable match.
PURGATORY:
Nothing
THE WRONG:
Jay Lethal vs. Rhino – I love the idea of Jay Lethal continuously getting screwed over and wanting to show a mean streak as a result. His promos have been really good along those lines, as he has been very dismissive of anyone and anything that has to do with authority figures. However, with the exception of the first time he came out and kicked his opponent in the nuts, his matches don't share the same violent tendencies. If Lethal really claims he wants to kick people's asses in revenge for getting screwed over, his matches should be more violent. However, no matter what Lethal says, the fact that he wrestles the exact same style with only a little more aggression ruins the entire idea. This match was just ordinary, nothing really special, and Lethal really needs to up his hardcore outlook if he wants to really sell the angle.

Jay Lethal, Part 2 – I have to add this separately. I don't really get this entire story angle to begin with. Kevin Steen spit in Jay Lethal's mom's face and Lethal went nuts on him. As a result, Steen made a complaint against Lethal, so ROH said Lethal couldn't get another title shot while Steen is champion. Lethal won Survival of the Fittest, which guaranteed him a title shot but Nigel McGuinness said he couldn't cash it in. Lethal said he was trying to defend his mother and Nigel said that he didn't like the way Lethal was talking. This caused Lethal to spit in Nigel's face, so McGuinness had him thrown out of the building. So, it is not ok for Lethal to spit in someone's face but it is ok for Steen to spit in someone's face? This entire situation makes no sense.
THE RIDICULOUS:
Nothing

The 411


Outside of the Jay Lethal stuff, this was a surprisingly entertaining Road Rage version of Ring of Honor. The matches were good and the highlight clip of the ladder war really sold how big that match was. I don't normally like Road Rage episodes, but this one was a rare knockout.

SHOW RATING: 7.0
---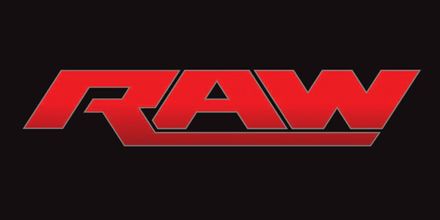 By: Tony Acero


WWE RAW 1.14.13:
QUICK RESULTS
– Wade Barrett Defeated Randy Orton [**1/2]
– Kane Defeated Damien Sandow [1/2*]
– Kaitlyn Defeated Eve [**]
– 3MB Defeated Sheamus in an Over the Top Rope Challenge [*1/2]
– Daniel Bryan Defeated Cody Rhodes[NR]
– John Cena Defeated Dolph Ziggler [***]
THE RIGHT:
SO WE'RE SERIOUS ABOUT WADE?: Interesting turn of affairs here, as we saw Orton take a clean loss to Wade Barrett, and you know what kind of damage Orton is going to take? None. Anyways, it's great to see that they're taking Wade seriously. I can only hope that it means big things for him soon, and they don't treat him the way they did Koi. The stop and start pushes can really damage a person.

DR. SHELBY'S BACK: I recall finding the antics of Shelby, Kane and Bryan relatively funny, but not laugh out loud hilarious. Soon thereafter, however, Kane and Bryan handle the brunt of the humor on their own and won me over. Add in a bit if Sandow and Rhodes doing their thing, and this segment was great. It gives a bit of a story to the tag team title match coming up, and is fun to boot.

BYE BYE EVE: Although we have seen this match before, and although the ladies' division is in the crapper, the match here wasn't too bad, and if anything, it was a nice way to send Eve packing. I don't believe Kaitlyn is going to usher in a new era of greatness or anything, but this match had its moments, particularly the spear. It looked good on both accounts; as a move, and as Eve selling it. I don't know where the Divas division is going after this, apparently since the original plan was a LumberJill match (the epitome of "we don't know what we're doing or care). At any rate, farewell Eve, the Hot 100 won't be the same without you.

3MB GETS A WIN: I shocked myself last week when I gave 3MB props for finally knowing their role and being used effectively. Although this week wasn't anything groundbreaking, it was the proper use of numbers and jobbers. A 3-on-1 should almost always end with the 3 winning, and that's what happened tonight. It was just an Over the Top Rope Challenge, but it was designed to get people excited about the Rumble, and we got three guys that are just fodder for tossing over. I'm cool with it all.

CENA VS ZIGGLER: THE MATCH: This was a great match, with a lot of excitement and near falls. It had intrigue and awesomeness, and proved that Dolph is a great foil for any main event match. Then the end happened…
PURGATORY:
20TH ANNIVERSARY: I've read a lot on Twitter, Facebook, and even here that some people are upset about the lack of UMPH the show had, and I suppose that's understandable. In a sense, we're like the wife of a man who only got us a card for the relationship that has lasted or 20 damn years. Rather than The Undertaker and Stone Cold, we got "just another day." So I get the gripe. Truly, I have very little qualms about the show in terms of an anniversary show, mainly because the show was never truly hyped as something extra special. I really expected nothing other than what I got tonight; an average show sprinkled with the moments of the past. For too many times, we nag on about the dependency of the past, and how infrequently they take the time to make new stars. With so many nostalgic shows in the last couple of years, I am ok if they took the back seat on this one and attempted to focus on the show. Still, I put this here because I completely understand the gripe that people have for the lack of Taker, HBK, Austin, etc. The thing is, pulling Taker out for this show means they might not have been able to build towards Punk/Taker without interrupting the flow they're creating with Rock and Punk. And we already heard why Austin and HBK weren't there; they had prior obligations that they couldn't get out of – and whether we like it or not, the WWE isn't their first priority anymore – nor should it be.

SMACKDOWN MATTERS?: It was interesting to see them open up with The Big Show and Del Rio, especially considering this is RAW, and the World Heavyweight Title hardly gets love on the show. I enjoyed Vince's little half-hearted speech, and loved when he called himself a genius (It's scary, because I think he truly believes it, and sure why not). The issue arose when I found out how long this thing was going on for. They're trying to sell Del Rio as a face, and that's fine. I am not fully buying it quite yet, but his character hasn't changed too much, so they may be able to save it. As it stands right now, they're depending too much on the Hispanic aspect of his character. From the trunks change, to Big Show attacking Latino heroes and the like, it feels soooooo fabricated and farcical. How many times must they go there? I'm Mexican, and Big Show doesn't offend me in the slightest, it just bothers me that they can't come up with something more interesting.

FOLEY IS INDUCTED: Congrats to Foley, I feel he is a great choice to be inducted, and it makes sense. Even The Shield coming down to hurt him and Ryback coming down to save him worked (if you recall, this isn't the first time Ryback has protected Foley). Still, something seemed off about this segment. Maybe I wanted Foley to say something, or maybe I expected it, but didn't get it. Either way, this is the minorist of complaints, as I really don't know why it bothered me. Do you? haha

BRODUS DON'T PLAY THAT: Nice to see Brodus stand up for himself, but was there really any doubt as to what was going to happen? This was one of those moments that would have mattered more if character development was done right. Since it's not, we get what feels like a waste of time. Punk's after match promo was cool, but repetitious.

MIZ FLAIR: Oh boy, was this all over the place. Before Cesaro came out, this was like a bar conversation around 1:30 PM. Nothing was actually said, but there was sooo much….talking. It was like the two friends who wanted to prove who loved each other more, and it came off really hokey. Miz just isn't working as a face. He needs to alter something, and I don't know what it is. Flair is at his best when he is passionate, because a "normal" conversation with the man is anything but. Luckily, Cesaro came down and it got a bit more fun. The side remarks from Flair made me chuckle, and although Miz repeating himself like 20 times took me out of the element, I came right back in it with some elbow drops to a sports jacket. I love Flair's crazy old man antics more so than his crazy old man conversations. All summed up, this was right in the middle for me.

ROCK CONCERT: I think it was easy to know what to expect with this thing, and I got a lot less of what I expected, which – in this case – is a good thing. I thought we were going to get some horrible sing along shit like last time, but this wasn't all that bad. It started off slow, and The Rock did his funny jabs at heels of the show, but it really seemed cut short as he stood up and addressed Punk. I think the brawl at the end came off as half-assed, since neither man looked convincing at all. I don't know what they're going to do the next two weeks to up the anticipation, but last week's face to face was much more intense than the physical altercation, and that doesn't make sense.
THE WRONG:
AH HELL NO: I like Kane and Bryan as much as the next guy, and seeing Sandow/Rhodes beat them next week added some much needed credibility to their team, but this week both Sandow and Rhodes lost to Kane and Bryan, respectively, in less than 5 minutes. Cody didn't even last a full two minutes! This doesn't bode well, it's crappy booking, and just goes to show that for every one thing the WWE does right, they tend to enjoy pissing on their legs in the process.
THE RIDICULOUS:
SUPERCENA: Oh, you knew it was coming. For whatever reason, WWE seems adamant about showing us that Dolph just isn't worth the win against Cena. Last week, I made a point to say that it's not about Dolph losing, exactly, and this week really isn't all that different. I think there's really nothing to prove here other than whether or not Dolph can hang with the big boys. Arguably, he's been proving as much for the longest time, but it seems more and more that they aren't going to give him a win against Cena, and are only attempting to let you know that Cena is still >>> anyone. There is absolutely nothing to gain here with a Cena win, but so much to harness within a Dolph win.

Then comes the biggest complaint; that of SuperCena. A solid smack of a cage from a big man like E. Langston would incapacitate someone, right? How about a top rope DDT that looked vicious? No? What about a finisher from Dolph? A distraction from AJ? A bulldozer?! Nothing could beat Cena, and what makes this all worse – the icing on the cake – is the fact that mere seconds after the match, Cena pops up like he just woke from a catnap, and is smackin hands and celebrating his victory, whilst AJ sits straddled (giggity) atop a cage with a crazed look, Dolph is laid out, and Big E is wondering why he's not in 1993. This match was great, it had so much going for it, but with an ending as it was, it deflated any possible positive treatment it can get, and that's a damned shame. What's worse is that IF Dolph survives this, it'll only be because he heads to the blue brand or turns face, all the while Cena will be taking out a new person with half the roster behind them. It's just fucking Ridiculous…
The 411


I know a lot of people had high expectations of this show, but I truly didn't. That's not an insult, I simply feel that it wasn't advertised as that big of a deal, so I didn't take is as such. This would mean, however, that I'd have to take the RAW as a normal one, and even in doing so, it was segment heavy with little going for it.

SHOW RATING: 6.0
---
YEAR IN REVIEW (PPV) by Csonka:
TOP PPVs:
* NJPW WrestleKingdom 7 iPPV – 9.9
* TNA Genesis – 5.0
TOP PPV MATCHES:
* From The NJPW WrestleKingdom 7 iPPV: IWGP Heavyweight Title Bout – Hiroshi Tanahashi © vs. Kazuchika [****¾]
* From The NJPW WrestleKingdom 7 iPPV: IWGP Jr. Heavyweight Title Bout – Prince Devitt © vs. Low Ki vs. Kota Ibushi [****½]
* From The NJPW WrestleKingdom 7 iPPV: IWGP Intercontinental Title – Shinsuke Nakamura © vs. Kazushi Sakuraba [****½]
* From The NJPW WrestleKingdom 7 iPPV: Togi Makabe vs. Katsuyori Shibata [****]
* From The NJPW WrestleKingdom 7 iPPV: Yuji Nagata vs. Minoru Suzuki [****]
* From TNA Genesis – Elimination Match for the TNA World Title: Jeff Hardy © vs. Bobby Roode vs. Austin Aries[****]
If you haven't already, make sure you bookmark 411 or better yet, set us as your homepage! As always, thanks for choosing 411 for all of you pop culture needs!
Larry's 2012 Year-End Column Extravaganza Update
* Looking at EVOVLE-DGUSA on iPPV in 2012
* Looking at TNA on PPV in 2012
* Looking at WWE on PPV in 2012
* Looking at ROH on iPPV in 2012
* The Top 10 Things I Enjoyed About 2012
* The Top 10 PPV Performers of 2012
The 755th edition is over…
I rest my case…
Your heart is free. Have the courage to follow it…TO CSONKA'S TWITTER!
http://www.twitter.com/411wrestling
http://www.twitter.com/411moviestv
http://www.twitter.com/411music
http://www.twitter.com/411games
http://www.twitter.com/411mma