Wrestling's 4Rs 1.25.13: WWE Raw and ROH TV Reviewed
January 25, 2013 | Posted by
How the 4Rs of wRestling Work!
Here is a quick explanation of the 4R's. The column will run TWO times a week. We will group our feelings on the shows in various categories: The Right, the wRong and the Ridiculous. The Right is stuff that worked very well: a great promo, a great match and so on. PuRgatoRy is a section between the right and wrong. It shows equal traits from both sides that cannot be ignored and need discussed. It is not a bad place per say, as things can get remedied or go the wrong way the very next week. The wRong is what it sounds like: bad matches, bad or boring promos and so on. The Ridiculous is stuff that had no right on TV: Stupid angles and so on. And there is always a possibility of a 5th R, which is as bad as they come. This column is supposed to be analytical, and at the right time very critical of the shows, it was the whole reason it was created. This is not a "mark" column, nor a "smark" column, our goal is to analyze the show from many different fronts, reward the good and call out the bad. We will not apologize for our opinions, they are as they are, whether positive or negative.
---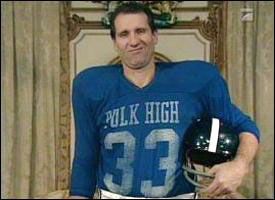 Let's rock…
By: Shawn S. Lealos
ROH Television 1.19.13: QUICK RESULTS:
* Bobby Fish and Kyle O'Reilly def. Alabama Attitude
* QT Marshall def. Mike Sydal (Top Prospects Tournament)
* Briscoes def. C&C Wrestling Factory (Tag Team Title Match)
THE RIGHT:
New Intro – The original intro was ok but nothing to write home about. However, the new intro has a lot of action clips, some real high flying and some big moves. It really kind of reminded me of old-school Ring of Honor with the high impact moves. Anyone, it's nothing big but it is an improvement over the previous opening video. They also updated the graphics during the "Tale of the Tape," which also looks nice.

Bobby Fish and Kyle O'Reilly – This week Fish and O'Reilly fought a new tag team called Alabama Attitude. This new team includes former WWE referee Mike Posey, who is a pretty good wrestler and looked good here. Corey Hollis does not have the look of a star but pulled off some very nice, crisp moves. The match started kind of slow but really picked up at the end. I love the different attitudes of Fish and O'Reilly, with Kyle the angry young man and Fish the arrogant veteran. They also had a cool finisher where Kyle lifted Posey for the brain buster and Fish kicked him in the back of the head before they dropped him. Nice opening match for the first real television episode (non-Road Rage) of 2013.

Jay Lethal and Nigel McGuinness – This was an interesting confrontation. I have made it clear over the last few weeks how much I hate this Jay Lethal situation. Kevin Steen spit in Jay Lethal's mother's face and Lethal destroyed him for it. Then Lethal was the man punished. Then at Final Battle, Lethal said he was going to take his title shot, Nigel refused him and he spit in Nigel's face, getting himself thrown out of the building. Now, here Nigel calls out Jay and said Lethal was getting a warning, but he wouldn't get a second one if he went out of live again. I guess this means Steen can spit in Lethal's mothers face, but spitting in Nigel's is wrong? Anyway, I have also complained about Lethal's killer attitude not showing up in his matches. However, he has been aces in his promos. Nigel told Jay if he wants Steen in a title match, Steen is the only person who can offer it. Lethal said he knows what he has to do, Nigel reminded him he won't get another warning and Lethal said he was going to tell Nigel the same thing and left. Great promo.

QT Marshall vs. Mike Sydal – Of course, Mike is the younger brother of Matt Sydal (Evan Bourne) and was trained at the Ring of Honor Academy. Last time we saw Mike, he beat Mike Bennett in a huge upset. Here, he fought QT Marshall, who has not been really impressive since taking Tomasso Ciampa's place with RD Evans. However, this match was better than I ever dreamed it could have been. Marshall dominated the first half, but then Mike came back and really reminded me of his brother with some amazing aerial moves and it really looked like he could have won. Marshall took the win with his sick finishing move (running Dominator), but Mike looked like a million bucks here. He has a bad gimmick but this was the best I have ever seen him. Also, I have to give a lot of credit for having Truth Martini on commentary. He never mentioned Roddy Strong or Michael Elgin and just talked about finding new members for the House.

Briscoe Brothers vs. C&C Wrestling Factory – I will stand by my belief that the C&C Wrestling Factory is the most improved tag team in wrestling today. These guys came in last year and looked all right, but they were still pretty raw. Now, they pull out some of the most innovative tag team moves in wrestling and they move so fluidly in the ring. Put them against the Briscoe Brothers and you are guaranteed a fantastic match. That is exactly what happened here and the two teams fought a great fight with the Briscoes retaining. Add to the fact that after the match SCUM attacked all four men and Rhino officially joined the stable.
PURGATORY:
NOTHING
THE WRONG:
The TV title situation – This really doesn't make any sense. Matt Hardy beat TV Champ Adam Cole at Final Battle. He cheated to do it (a low blow before a small package), and Nigel didn't like it so he chose not to give Hardy the next title shot. Charlie Haas beat BJ Whitmer at Final Battle by throwing him head first through a table. Therefore, in his infinite wisdom, Nigel McGuinness awards the TV title shot to – BJ Whitmer? Yeah. Matt Hardy was pretty funny when he said that he won with a wrestling move ("the sweetest small package you will ever see") in a wrestling company and can't get a title show while a guy who was stretchered out gets it. That was my thought exactly.
THE RIDICULOUS:
NOTHING

The 411


Forget about the TV title situation because that was just an announcement. The fact of the matter is that I watch Ring of Honor Wrestling to see great wrestling action. I don't care as much about the backstage sketches in ROH, I care about in ring competition. In that matter, Ring of Honor knocked it out of the park this week. Someone had to have made a resolution to offer a better product this year because, from top to bottom, this might be the best ROH TV show I have seen when it comes to in-ring product. There have been better matches, but I haven't seen a show where every match making me happy. This was a great start to 2013 for Ring of Honor.

SHOW RATING: 9.0
---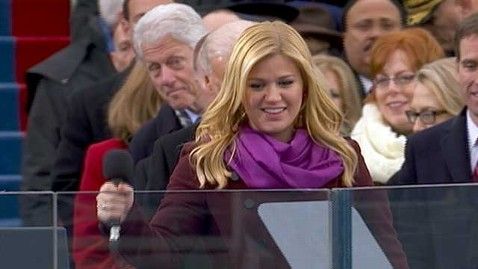 Hey good looking, wanna take a ride on Air Force One?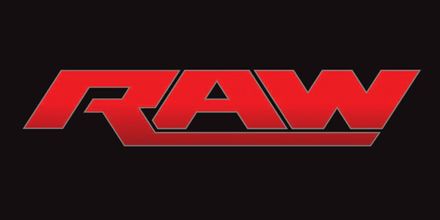 By: Tony Acero
WWE RAW 1.21.13:
QUICK RESULTS
– Randy Orton Defeated Antonio Cesaro [***]
– The Big Show Defeated Zack Ryder [NR]
– Ryback Defeated Heath Slater [NR]
– Dolph Ziggler Defeated The Miz [***]
– Sheamus and Wade Barrett Fought to a No Contest [**]
– Alberto Del Rio Defeated Tensai [NR]
THE RIGHT:
BEAT THE CLOCK: All three of these matches were good to great, and it was a nice gimmick that paced itself throughout the show. Each person involved really did their part as well. Let's check em out:

Cesaro vs. Orton: This match was pretty solid, as Cesaro continues to look like a million bucks. They utilized the gimmick of the match to give Orton the win, without hurting Cesaro in the least. It continues to amaze me how they can allow a guy like Orton to continuously put over other wrestlers, such as Cesaro and Wade Barrett on the same show that they bury Dolph Ziggler, but I digress. Cesaro is just different enough to matter to the viewers and Orton still has the star power needed to make this feel important. Cesaro's loss coming at the hands of him not paying attention really is a rookie mistake, and considering Cesaro is relatively new (to the WWE), it makes perfect sense.

Dolph vs. The Miz: It's really interesting to note that this match was pioneered in its entirety by Dolph Ziggler. The pace was quick and to the point, and you could tell that even when Miz had the upper hand, Dolph seemed to be controlling this match. This is a powerful statement that means Dolph is definitely ready for the big leagues, and The Miz – when helped out – can actually look good in the ring. Not to say that he's bad, but seriously the only thing wRong with this match was that horrid attempt at the Figure Four. Still, a solid match that shows Dolph has plenty of distractions to help him win (unless, of course, it's against John Cena).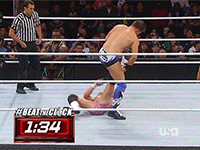 Seriously, THA FUCK was that shit?
Sheamus vs. Barrett: Although this was probably the weakest of their numerous previous bouts, the match was still rather intense. This was one where I felt the commercial break really hurt it, as when we returned it seemed like we missed a lot. The match was intense and hard hitting, as we've come to expect, and them not making the time – with the help of AJ and co, just made this all the better, considering Dolph needed a bit of help in the credibility department.
FOLEY AND BACKLUND IN THE HOF: Last week, a concern of mine was how odd the HOF moment of Foley felt, and this week they seemed to have rectified that by making a great video package (as per usual) and adding a new name to the list that I didn't even consider (and why hadn't I?). Bob Backlund was the newest entrant, and I could easily see how deserving that nod is. Both video packages were strong and solid, and I liked the sentiment included in them.
PUNK MAKES A STATEMENT: I really enjoyed the change in Punk's demeanor this week, as it seemed like he was tired of playing games and had one last thing to say…then he said it. There wasn't much "NEW," but still some powerful stuff. I truly thought the interruption of The Rock would happen then, but they allowed Punk to say what he had to say, and kick some verbal ass in doing so. This only served to better the rest of what was to come during the show when Heyman decided to drop his own little Paul Bomb.
HEYMAN COERCES, ROCK TASTES JUSTICE: I don't want to give the WWE too much credit, but this all seemed to be an elaborate ploy created by Heyman and it worked sooooo well. First, we get the opening of the show where Heyman goads The Rock and uses Vickie to the best of his abilities to help him in his endeavors to piss off The Rock. Then, he sends Punk out there to say what he has to say – and The Rock still doesn't come out. So, he sends Punk to the skybox – well out of harm's way – and decides to talk a little bit more. The Rock finally makes his appearance, and we're on. He sends Heyman out of the ring – as if Heyman didn't plan it – and says what he has to say — only to be attacked by the very men that have supposedly worked under Heyman and Punk. And what follows? Punk's snide mini-promo that doesn't outright say he planned this, only barely hints towards it.
Now I know, this is all an assumption, but let's just assume for a second that what I wrote above was exactly as they planned it, and if that's the case then this Sunday is officially sold.
PURGATORY:
MLKJ, VICKIE, AND HEYMAN OPEN: Although I love Heyman behind the mic, the opening of tonight's RAW seemed rather forced. With the hyperbole in full effect towards Rock's actions, I assumed he was going to show up at some point. What really got to me was how both Heyman and Vickie called The Rock's sing song moment "atrocious and contemptuous" enough to never want to see again, then proceed to show the replay immediately after. I get that they want to recap it, but the way it worked into the promo seemed like bush league writing. Yes, we saw last week. Yes, we need to be reminded, but the way it was done didn't come off well at all.

ANGER MANAGEMENT: Although I thoroughly enjoy the antics of Bryan, Kane and Shelby, I didn't see the point in this. I was waiting for the interruption of Cody and Sandow, only it never came. Because of that, the entirety of this segment felt like a waste of time. It had its moments of humor, it was funny in a cheesy way, but it really had no place.

KAITLYN BEATS ALICIA: Tamina watching in the back and people still don't care
THE WRONG:
SLATER AND RYDER GO SQUISHY: So the Rumble is coming up, and in case you didn't know that both Ryback and The Big Show were both "Unstoppable beasts" then there were two matches tonight that helped you out. I could care less if Heath gets squashed. I said it in this very column that the 3MB finally found their role in the WWE, and it's going to help prevent squashes of actual stars in the long run. The biggest issue lies in the pacing/timing of the show. The Ryback squash followed Big Show's immediately after, which did nothing but make them both seem unnecessary. I don't like squash matches, generally speaking, but seeing Heath get pummeled is fine by me. Seeing Ryder and Tensai, nowhere near as much "ok" as Slater, but still – the point is the pacing. Also, having 3 squash matches on one show just screams lack of creativity and/or time management.
THE RIDICULOUS:
IT'S LIKE THEY READ THE RS…: I have been a self-proclaimed Cena Hater for some time now, but I always have backed up my stances with legit evidence and proof. I like to think that I hardly ever speak out of my ass. More often than not, I get some shit for it, but last week there seemed to be a large number of people that agreed. Seriously, like nearly every single person felt some semblance of the same sentiment I felt. Once my ego calmed down I realized that this means the issue is bigger now than ever before. When the entirety of the IWC agrees on one thought, it spells out a for sure issue. Seriously, when do we ever ALL agree? Thus, we get to this week, where just when we thought it couldn't get any worse, John Cena cuts a promo of McGillicutty levels. This was a Ridiculous promo in every sense of the word. From making a little child feel uncomfortable, to referring to himself as Skidmark_187, to essentially using a fat man as a scapegoat of we IWC people, to hitting on a mom (possibly a grandma) with yoga jokes, alllll to say that he's going to win the Royal Rumble. This was garbage in every sense of the word, and came off soooooo awkward. I can't say enough bad things about this and truly the ONLY moment worthy of even a chuckle was Darren Young claiming that Ain't Nobody Got Time For This….and seriously….no one had time for it.

The 411


This show was all over the place. On one point, the Beat the Clock challenge really held the show together, but there were loose threads all over the place, and the final unravel came at the end of the show. It was just….bad. Still, I'd feel really bad if I gave the show a bad rating when the efforts of Sheamus, Barrett, Ziggler, Miz, Cesaro and Orton, and also Punk and Heyman were so strong.

SHOW RATING: 7.0
---
YEAR IN REVIEW (PPV) by Csonka:
TOP PPVs:
* NJPW WrestleKingdom 7 iPPV – 9.9
* TNA Genesis – 5.0
TOP PPV MATCHES:
* From The NJPW WrestleKingdom 7 iPPV: IWGP Heavyweight Title Bout – Hiroshi Tanahashi © vs. Kazuchika [****¾]
* From The NJPW WrestleKingdom 7 iPPV: IWGP Jr. Heavyweight Title Bout – Prince Devitt © vs. Low Ki vs. Kota Ibushi [****½]
* From The NJPW WrestleKingdom 7 iPPV: IWGP Intercontinental Title – Shinsuke Nakamura © vs. Kazushi Sakuraba [****½]
* From The NJPW WrestleKingdom 7 iPPV: Togi Makabe vs. Katsuyori Shibata [****]
* From The NJPW WrestleKingdom 7 iPPV: Yuji Nagata vs. Minoru Suzuki [****]
* From TNA Genesis – Elimination Match for the TNA World Title: Jeff Hardy © vs. Bobby Roode vs. Austin Aries[****]
If you haven't already, make sure you bookmark 411 or better yet, set us as your homepage! As always, thanks for choosing 411 for all of you pop culture needs!
Larry's 2012 Year-End Column Extravaganza Update
* Looking at EVOVLE-DGUSA on iPPV in 2012
* Looking at TNA on PPV in 2012
* Looking at WWE on PPV in 2012
* Looking at ROH on iPPV in 2012
* The Top 10 Things I Enjoyed About 2012
* The Top 10 PPV Performers of 2012
The 757th edition is over…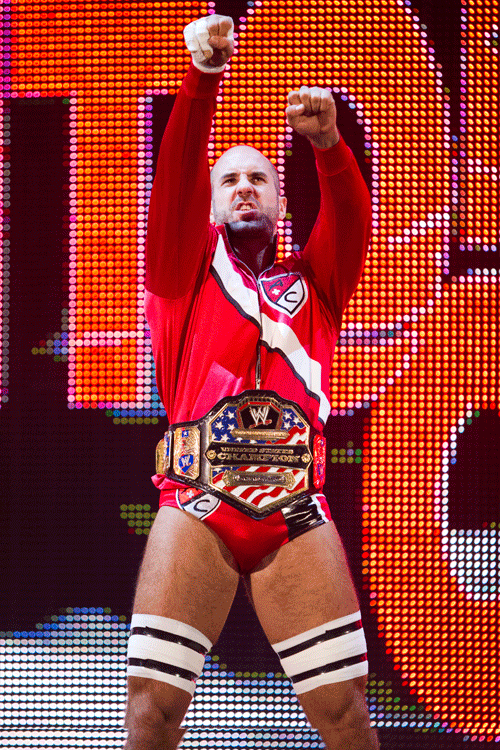 I for one am here to embrace the leadership of our US Champion…
Your heart is free. Have the courage to follow it…TO CSONKA'S TWITTER!
http://www.twitter.com/411wrestling
http://www.twitter.com/411moviestv
http://www.twitter.com/411music
http://www.twitter.com/411games
http://www.twitter.com/411mma