Wrestling's 4R's 1.28.12: WWE Smackdown & TNA IMPACT Wrestling Reviewed
January 28, 2013 | Posted by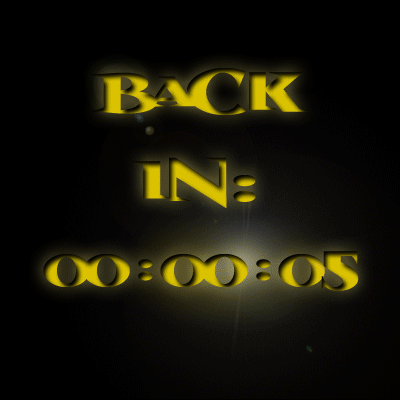 How the 4R's of wRestling Work!
Here is a quick explanation of the 4R's. The column will run TWO times a week. We will group our feelings on the shows in various categories: The Right, the wRong and the Ridiculous. The Right is stuff that worked very well: a great promo, a great match and so on. PuRgatoRy is a section between the right and wrong. It shows equal traits from both sides that cannot be ignored and needs discussed. It is not a bad place per say, as things can get remedied or go the wrong way the very next week. The wRong is what it sounds like: bad matches, bad or boring promos and so on. The Ridiculous is stuff that had no right on TV: Stupid angles and so on. And there is always a possibility of a 5th R, which is as bad as they come. This column is supposed to be analytical, and at the right time very critical of the shows, it was the whole reason it was created. This is not a "mark" column, nor a "smark" column, our goal is to analyze the show from many different fronts, reward the good and call out the bad. We will not apologize for our opinions, they are as they are, whether positive or negative.
---
Impact 1.124.13:
By: Larry Csonka
QUICK RESULTS:
–
Knockouts Title Match
: Tara © defeated Velvet Sky @ 9:40 via pin [*¾]
– Zema Ion and Kenny King defeated RVD and Christian York @ 5:05 via pin [**]
– Bobby Roode defeated Hernandez @ 5:40via pin [**]
–
World Title Match
: Jeff Hardy © defeated Daniels @ 14:11 via pin [***]
THE RIGHT:
Building Daniels: I really like the little things on a wrestling show, because they are often the things that really help build things, but are often ignored. They aired a great little video package, putting over Daniels as a guy with the company since day one, and a guy that while never winning the title, has been in some of the greatest matches in the history of the company. It was short, it was sweet and it was to the point; but I felt added a little more to Daniels' title shot on the show. Well done TNA.

Roode vs. Hernandez: Following up from last week, we had a match between Bobby Roode and Hernandez. There was a funny backstage segment where Aries was trying to convince Roode that he was the power guy and should be facing Hernandez. They are an entertaining duo, and overall I am enjoying their pairing. The match itself was perfectly fine, with Aries and Chavo being involved, leading Roode to pick up the victory. The feud continues, and the tag title match should be coming soon.

Zema Ion and Kenny King defeated RVD and Christian York: Once again, a perfectly fine match, but one that played off of a previously established angle. Ion was the champion and lost it to RVD, so he wants the belt back. King has heat with RVD and York, stemming from the last two PPVs, and they all want to one up each other. Ion stealing the win from King is perfect, because there is no honor among thieves, and plays into Ion wanting to impress to get a shot back at the title he lost. This again was perfectly fine and was also nice to see the X-Division getting some time on TV.

Daniels vs. Hardy: Jeff Hardy defeated Christopher Daniels to retain the TNA World Title on Impact this week. As expected, these guys had a good TV match, with Hardy continuing to deliver in title matches, and Daniels continuing to be awesome. The built to the match with the little video packages, they got time, worked well together and delivered in the advertised main event. Personally I would have loved for Daniels to get the nod, partly for all he has done for the company, and partly because he is about the most entertaining thing on TNA TV these days. But they seem to have plans for Jeff, and didn't want to do the back and forth quick run, which I understand. As far as the match goes, this was good stuff.
PURGATORY:
Velvet vs. Tara: Following last week's match with Gail Kim, Velvet Sky got her match with Tara for the Knockouts Title. I felt that they had a solid match, and the crowd seemed more into it than the usual Knockouts match which is a positive. But what continues to bother me is the constant deal with Jesse. I get what they are doing, and in theory it puts heat on Tara and will make when she loses more important, but it feels as if it has been going on for so long that it makes the whole deal looks bad. It makes Taryn Terrell look like a shit ref because she has fallen for it 100 times, Brooke Hogan looks bad as the one in change of the Knockouts for not doing anything, and again, I feel that it happens so often

Bully Ray is Fired Up… But Still Suspended: Following the big wedding angle of last week, Bully Ray made his way to the ring this week for his big promo. As expected, Ray did well, and gave a good and emotional baby face promo. But there were things that bothered me. I know he is now married to Brooke and all, but how is this guy still getting in the building? Vowing revenge on Taz, again, is useless. Also, if he got beat down last week along with Hogan, wouldn't Hogan have been there to try for revenge on Aces and Eights or at the very least announce that Bully was reinstated right away? They showed the footage from after the angle where he seemingly accepted Bully, so why the wait? These are logic gaps that take away from the overall enjoyment for me.
THE WRONG:
Taz Talks: The show opened with the big recap of the wedding angle from last week, which was exactly what they should have done. I may not have been a fan of the angle overall, but the rule of thumb is that when you close a show one week with the big angle, you have to recap it to kick off and set the stage for next week. It's a basic episodic TV tool. But overall, it did nothing for me. As mentioned last week, Taz as the guy turning made little sense, due to the fact that no real revenge can be attained, because he cannot bump or wrestle. TNA realized this and did the cover up angle with the contract, which is ok, but still comes off poorly. Also, as I look at this group, listening to Taz discuss how he couldn't pass up being a part of this dominating group made me laugh. Taz's work was there, but who could believe this since the group is the new Job Squad. And as he is talking I am looking at this group of masked jobbers, being led by Taz, Devon, Knox, Gallows and Mr. Asshole. This is your major angle for the company folks, drink it in. Sorry, I am just not digging the angle at all, and I was an initial defender. I do appreciate long-term angles, but unless they have a star like Batista waiting for the big reveal, I can't see this paying off well. Also, find a new term other than "Higher Power," because people already started making associations about the WWE angle.

Angle Challenges Anderson: Kurt Angle was back after the Aces and 8s had laid him out prior to a scheduled bout with Mr. Anderson. Angle made his way to the ring and called out Anderson, and stated that next week was open fight night; and that he was challenging Anderson a week ahead of time, in a steel cage match. First of all Anderson's "come put and talk, and get louder, and yell like an idiot" promo style sucks, secondly, hey, let's give away cage matches on free TV! It isn't like Lockdown is coming soon and we should be making feuds that people will pay to see end in a cage. Also, after weeks of teasing that Anderson was considering Aces and 8s, he just shows up this week wearing a vest and hat and is apparently in with little fanfare. FUCK LOGIC!

Joseph Park: Four minutes. This promo got four minutes, and it felt like it lasted forty minutes. I like wacky in wrestling, and some will say that it is not fair tat I bash this because I love CHIKARA, but in CHIKARA, that is the gimmick and it is self contained. I just feel that it is out of place, and I am not a fan. I won't do what others do and bash this for paragraphs on end, I am just not a fan at all. But once again I will add, I appreciate the work the man has done character wise and I commend him for it.
THE RIDICULOUS:
Writing Out Hardy: This is partly about what happened on the show, and partly a business rant. First of all, having Taz cut the promo to setup Aces and Eights going after Hardy is fine, but that was one of the weakest injury angles to take someone out for six weeks that I have ever seen. Don't get me wrong, I'm not saying that a hammer to the knee wouldn't mess you up, but clumsy masked man stumbles in the ring, hits Hardy in the knee and run, and that will be the excuse to write him off for four weeks of TV? Really now. Not buying it, sorry. Also, the company should be ashamed of themselves for promoting Hardy for the UK tour for upwards of eight months, and then pulling him the week before. They should be a shamed because they have known for MONTHS that Hardy wouldn't be able to go on the tour, but they continually advertised him to sell tickets, and then used the "card subject to change" as the excuse to get out of it. It is shady business, they fucked the UK fans which actually MAKE THEM MONEY EACH YEAR on this tour, and they simply did not care. On top of that, they screwed up TV due to the fact that he will now be out of four weeks of TV. He'll return to Impact on February 28th, which means he will be on ONLY TWO EPISODES OF IMPACT before the Lockdown PPV (Lockdown is March 10th). Great job TNA, great job indeed, hell of a way to build up to one of your four live PPVs a year. You may as well have had Hardy drop the title to Daniels so we could have a champion at least until he returns.

The 411


Overall Impact felt like a better show this week, but the little things that are not there are what is hurting the show. I will say that personally, outside of the Joseph Park segment, the show didn't drag and actually went by quickly, which is always nice. This was certainly an improvement over last week, but there is still work to be done.

Show Rating: 6.9

As a reminder, I will be going by the 411 scale…

0 – 0.9: Torture
1 – 1.9: Extremely Horrendous
2 – 2.9: Very Bad
3 – 3.9: Bad
4 – 4.9: Poor
5 – 5.9: Not So Good
6 – 6.9: Average
7 – 7.9: Good
8 – 8.9:Very Good
9 – 9.9: Amazing
10: Virtually Perfect
---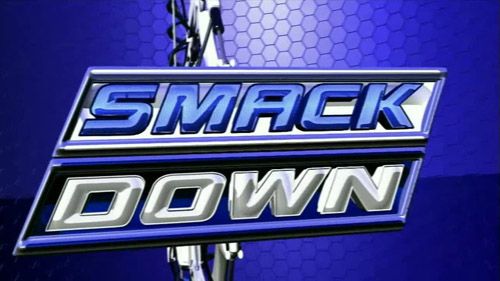 By: Larry Csonka


Smackdown! 1.25.13:
QUICK RESULTS
– Non-Title Match: Sheamus defeated Wade Barrett © via pin [**¾]
– Natalya defeated Rosa Mendes @ 2:45 via pin [NR]
– Randy Orton defeated Drew McIntyre @ 1:05 via DQ [NR]
– The Miz defeated Darren Young @ 2:43 via submission [NR]
– Elimination Tag Team Match: Alberto Del Rio, Kane and Daniel Bryan defeated Big Show, Cody Rhodes and Damien Sandow @ 13:07 [***]
THE RIGHT:
PUNK… SHIELD… ROCK: I liked the segment featuring Punk, The Shield and The Rock. While their segments on Monday were some of the very few things that were actually good and built to the Rumble, I again say that them appearing on Smackdown to give it an important go home feel is vital to the build of the Rumble and later WrestleMania. I liked Punk calling out the Shield, trying to give the illusion that he has nothing or wants nothing to do with them. The fact that he bragged on top of it that he was the only one with the courage to do that was also one of those, "this guy is so full of himself" moments, and I mean that in a complimentary way. I also really liked the Rock's promo, as he dropped the silly stuff and was more serious as the final lead into the PPV bout. Overall this was a strong segment to sell the title match at he PPV, and it was appreciated after the cold ending of Raw.

MIZ BEATS YOUNG: This was a short little match, which only served the purpose of giving Miz a rehab victory after his loss to Ziggler on Monday. With Miz challenging for the US Title, they needed the last image of him before the title match to be one of him winning, an actually doing his finisher correctly. This did that, it was fine, moving on.

ELIMINATION TAG TEAM MATCH DAWG (™Booker T) BECAUSE THAT's WHAT WE DO ON SMACKDOWN WE FIGHT (™ JBL) or BIG SHOW KILLS BITCHES: Broken record in a positive way this time, but WWE certainly has a knack of putting on good six man tag matches. Either tote wrestling is really good or the booking, or just a combination of both. The work was fine here, but it was the booking, which was all about the Big Show, that I loved. The fact that he got to take out Team Hell No, the way he counted, he way Del Rio knocked him to the floor for the visual 10-count, and then the post match angle where Del Rio may have won, but the giant was left standing. It may not have been perfect, but they set the stage for the number three match on the show (behind the WWE Title Match and the Rumble) and that is a good thing.

MAKING UP FOR RAW's MISTAKES AGAIN: RUMBLE BY THE NUMBERS: Once again, Smackdown is here to fix the problems that happen on Raw. You see, raw is so short on time with the three hour format that they didn't have the time to fit in the Rumble by the Numbers video that just about everyone loves. John Cena's special promo had to take place instead. Much like the Foley Hall of Fame video that didn't air on Raw (which was STUPID), Smackdown fixed what Raw did wrong and aired the video. Thankfully Smackdown found the time to air the video, because Raw is really constrained these days with the small window of three hours to work with.
PURGATORY:
BACK TO THE SAME OLD SHIT TO START THE SHOW: Team Hell No kicked off the show this week, coming to the ring to ensure people tat even though they have learned to control their anger, tat they had not gone soft. This of course led to them discussing who would win the Rumble, arguing and Big Show coming to the ring. He stated that he would win the world title and that it didn't matter if they won the Rumble. The revolving door kept going as the Rhodes Scholars hit the ring, arguing ensued, Sandow offered the idea that Show team with them to destroy the tag champions. Add in Alberto and Ricardo, more arguing a Booker T appearance and TAG TEAM MAIN EVENT DAWG! Not playa, that would have been a Teddy Long appearance. It served its purpose, but again it is the same old shit; promo, conflict, authority figure appears and makes a match for later tonight. It is fine, but I am simply sick of it.

SHEAMUS vs. BARRETT: Sheamus defeated wade Barrett this week on Smackdown in a fun little match. These guys always seem to work very well together, and I for one enjoy their matches. I have said it before and will say it again, I think that we'll eventually see these guys feuding over one of the big titles down the line, and that is a good thing. But again I will be a broken record here, and state that I absolutely hate that they sacrifice the secondary champions for stuff like this. Sheamus is established, and didn't really need the win to look strong. But Barrett, as IC Champion, getting a quick win and cutting a promo on winning the Rumble and heading to WM as the IC Champion to do what Warrior did (as an example) I feel would have been an even better build and would have been a better use of time for a guy like Barrett.

ORTON vs. 3MB: Randy Orton kicked the shit out of all three members of the 3MB. The3MB are the job squad, Randy Orton stood tall, and we're supposed to think he can win the Rumble on Sunday. It was fine in stat aspect, but remember months ago when I told you not to get too excited about the tag team division? Well Orton and Sheamus and other guys constantly kicking the shit out of these three guys does nothing to help the tag division or them as a group. Just have Orton squash someone one on one and have him pose or better yet, have him cut a promo about winning the rumble and acting like it is important. I just feel this could have been done much better.
THE WRONG:
NATALYA vs. ROSA: this was an absolute waste of time on the go home show for the Rumble PPV. Yes they have had their bottom of the card feud going on lately, butt his was a badly planned time filler on this show. This match could have been better placed on Superstars, and the time wasted could have been added to the elimination tag or something else with a purpose. And please God, of you're going to do anything with the Divas, please allow Natalya to actually do what she does best and wrestle matches that matter.
THE RIDICULOUS:
NOTHING


The 411


Overall I felt that Smackdown did a far better job of selling the Royal rumble PPV than the Raw show on Monday did. While Smacdown may not be flashy and get all of the attention that Raw does, 99 time out of 100 I will take it over Raw. It is a short show, usually has good wrestling and way less bullshit. It wasn't a perfect show by any means, but the focus was mostly on the Rumble PPV; which is exactly where it should have been.

SHOW RATING: 7.5

0 – 0.9: Torture
1 – 1.9: Extremely Horrendous
2 – 2.9: Very Bad
3 – 3.9: Bad
4 – 4.9: Poor
5 – 5.9: Not So Good
6 – 6.9: Average
7 – 7.9: Good
8 – 8.9: Very Good
9 – 9.9: Amazing
10: Virtually Perfect
---
Royal Rumble review should be in Friday's Rs if all goes to plan this week. That will be the norm going forward, but I may do a special Rs for shows like WrestleMania.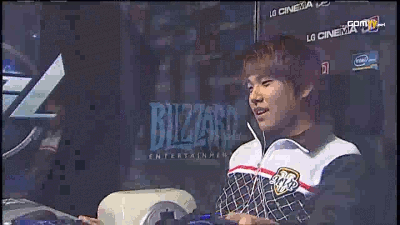 The 758th edition is over…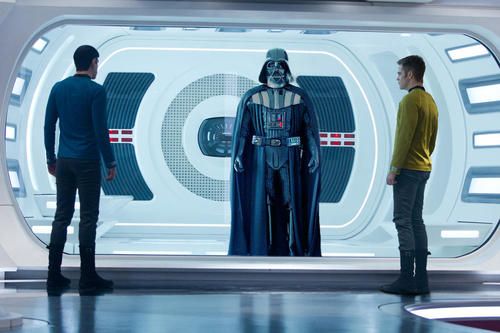 JJ Abrams is in charge of both, we're one step closer…
Your heart is free. Have the courage to follow it…TO CSONKA'S TWITTER!
http://www.twitter.com/411wrestling
http://www.twitter.com/411moviestv
http://www.twitter.com/411music
http://www.twitter.com/411games
http://www.twitter.com/411mma
Larry Csonk a is a Pisces and enjoys rolling at jiu jitsu class with Hotty McBrownbelt, cooking, long walks on the beach, Slingo and the occasional trip to Jack in the Box. He is married to a soulless ginger and has two beautiful daughters who are thankfully not soulless gingers; and is legally allowed to marry people in 35 states. He has been a wrestling fan since 1982 and has been writing for 411 since May 24th, 2004; contributing over 3,000 columns, TV reports and video reviews to the site.
NULL