Wrestling's 4R's 11.17.12: WWE Survivor Series & WWE Monday Night Raw!
November 23, 2012 | Posted by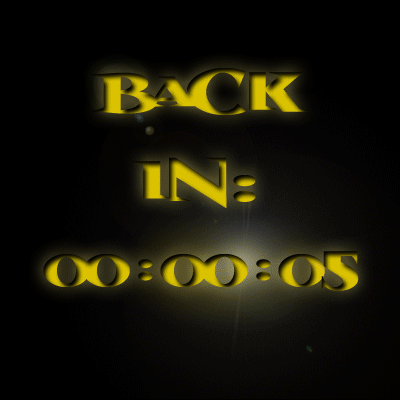 How the 4R's of wRestling Work!
Here is a quick explanation of the 4R's. The column will run TWO times a week, THREE if there is a PPV to review. We will group our feelings on the shows in various categories: The Right, the wRong and the Ridiculous. The Right is stuff that worked very well: a great promo, a great match and so on. PuRgatoRy is a section between the right and wrong. It shows equal traits from both sides that cannot be ignored and need discussed. It is not a bad place per say, as things can get remedied or go the wrong way the very next week. The wRong is what it sounds like: bad matches, bad or boring promos and so on. The Ridiculous is stuff that had no right on TV: Stupid angles and so on. And there is always a possibility of a 5th R, which is as bad as they come. This column is supposed to be analytical, and at the right time very critical of the shows, it was the whole reason it was created. This is not a "mark" column, nor a "smark" column, our goal is to analyze the show from many different fronts, reward the good and call out the bad. We will not apologize for our opinions, they are as they are, whether positive or negative.
---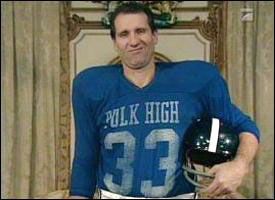 Let's rock…
By: Larry Csonka
WWE SURVIVOR SERIES 2012
* Rey Mysterio, Sin Cara, Brodus Clay, Tyson Kidd and Justin Gabriel defeated Tensai, Epico, Primo, Darren Young and Titus O'Neil @ 18:30 [**¾]
* Divas Title Match: Eve © defeated Kaitlyn @ 7:00 via pin [*½]
* US Title Match: Antonio Cesaro © defeated R Truth @ 6:55 via pin [**]
* World Title Match: Sheamus defeated Big Show © @14:45 via pin [***]
* Dolph Ziggler, Wade Barrett, Damien Sandow, Alberto Del Rio and David Otunga defeated Kofi Kingston, Randy Orton, Kane, Daniel Bryan and The Miz @ 23:45 via pin [***¼]
* WWE Title Match: CM Punk © defeated John Cena and Ryback @ 18:00 via pin [***]
THOUGHTS


Rey Mysterio, Sin Cara, Brodus Clay, Tyson Kidd and Justin Gabriel defeated Tensai, Epico, Primo, Darren Young and Titus O'Neil. I really wish they would have advertised the match, because there are a lot of people that love the classic Survivor Series matches, and as silly as it may sound, some people may have been talked into buying the show due to that. This was a fine opener, the baby faces dominated and made the crowd happy. Good action and the happy crowd means that this served its purpose as the opener. It also showed you where Brodus stands right now.

Eve vs. Kaitlyn was the typical WWE Divas match, they tried but no one cared and in my opinion, they just aren't putting on good matches.

The US Title match was passable, but again, nothing worthy of PPV. Cesaro is great, but they haven't given the fans a reason to care about him, because they haven't given the man a real feud. R Truth may turn into a temporary foil, but the crowd just didn't seem to care all that much for what was presented.

And if I didn't think the card took a nosedive, we had to go into another one of those bullshit Raw segments, which I d not know about you, I didn't pay $45 to have BULLSHIT on my TV. Please keep these horrible segments to Raw and Smackdown, I do not want them on my PPV. Also, this angle is completely horrible. Unless it leads to AJ turning cunt bag heel and revealing that she has been fucking Ziggler on the regular, I just do not see how it turns out to be anything of note.

Thankfully things turned around for the final three matches. And while not as good as last month, Sheamus vs. Big Show was a good match. They work a good, physical style, and seem to work very well together as a whole. While I am not a fan of DQ on PPV, I will say that this one worked pretty well, and set the stage for the chairs match at TLC. We'll see if they can make it three shows in a row where they deliver, but considering the first two matches, I have some faith that they can.

While I felt that the addition of David Otunga was less than thrilling, I liked the advertised Survivor Series tag match. It wasn't anything spectacular, but it was a good and fun match for the card. I was hoping for more, quality wise, but the finish was the right one, which really helped my enjoyment. Dolph Ziggler winning the match as the sole survivor was absolutely the right call, especially how he had been booked as of late. Randy Orton's early career was hyped a lot off of Survivor Series victories and performances, and hopefully they will do the same with Ziggler. He not only needs it, but he is such a good performer, that they need to take advantage of his talents instead of spinning their wheels and even worse, going backwards with him.

The main event, while the same old three-way match formula that is always used in WWE, came off better than I thought. Punk and Cena work very well together, and with their level of experience, I felt that they were able to work with Ryback's strengths to make the match a good one. Not exactly, big PPV main event quality, but the angle at the end did help that. The debut of "The Shield" (Rollins, Ambrose and Reigns) I felt was cool, but maybe not the big impact moment they wanted. But I will add that it is hard to get a big reaction with unknowns. Obviously the follow up booking will be essential to their success, and I hope that they actually have something good laid out for these guys. I haven't seen a lot of Reigns, so I will not pass judgment, but I have watched a lot of Rollins and Ambrose, both before and during developmental, and they both have a lot to offer the main roster, if booked properly.

SHOW RATING: 6.0: I actually didn't watch live Sunday night, as I DVR'd the show. I heard a lot of rave reviews about the show, and got really excited to give it a watch. In my opinion, this was a great episode of Raw, but an extremely average PPV. If you enjoyed the show, I am certainly glad you did, but in my opinion, WWE has failed to deliver on the big PPVs this year, outside of WM. There was some good wrestling, but the bullshit, lack of heat at times and the fact that the show was $45, well, I just can't rank it that highly.

What the numbers mean…

0 – 0.9: Torture
1 – 1.9: Extremely Horrendous
2 – 2.9: Very Bad
3 – 3.9: Bad
4 – 4.9: Poor
5 – 5.9: Not So Good
6 – 6.9: Average
7 – 7.9: Good
8 – 8.9: Very Good
9 – 9.9: Amazing
10: Virtually Perfect

As a reminder, this is not a basic "how good was the show" number like a TV show, as I have always felt that a PPV is very different from a regular show. I have always judged PPV on how they built to a match, the match quality, crowd reactions to matches and angles, the overall booking, how the PPV leads into the future, PPV price and so on and so forth. I have added this in here for an explanation since so many have asked, and I have previously discussed it on podcasts. I understand that this may seem different, but that is how I grade. Obviously your criteria may be different.
---
TOP PPVs:
* New Japan Pro Wrestling's King of Pro Wrestling iPPV – 9.5
* New Japan Pro Wrestling's Power Struggle iPPV – 8.6
* ROH Glory By Honor iPPV – 8.5
* Chikarasaurus Rex: How to Hatch a Dinosaur iPPV 8.4
* TNA Destination X – 8.3
* DGUSA Open Freedom Fight 2012 iPPV – 8.4
* DGUSA Open the Ultimate Gate 2012 iPPV – 8.2
* DGUSA Mercury Rising 2012 iPPV – 8.1
* WWE Extreme Rules – 8.0
* EVOLVE 13 iPPV – 8.0
* ROH Border Wars iPPV – 8.0
* WWE WrestleMania 28 – 7.9
* DGUSA Enter the Dragon Gate 2012 iPPV – 7.8
* DGUSA Fearless 2012 iPPV – 7.7
* TNA Hardcore Justice – 7.7
* DGUSA Untouchable 2012 iPPV – 7.6
* ROH Best in the World iPPV – 7.5
* TNA Bound for Glory – 7.5
* TNA Turning Point – 7.5
* ROH 10th Anniversary iPPV – 7.4
* TNA Slammiversary – 7.4
* ROH Showdown in the Sun: Night One iPPV – 7.4
* EVOLVE 12 iPPV – 7.3
* TNA Sacrifice – 7.2
* EVOLVE 16 iPPV – 7.1
* WWE Money in the Bank – 7.0
* EVOLVE 17 iPPV – 7.0
* EVOLVE 14 iPPV – 7.0
* EVOLVE 11 iPPV – 7.0
* ROH Boiling Point iPPV – 7.0
* DGUSA Uprising 2012 iPPV – 7.0
* WWE Summerslam – 6.9
* EVOLVE 15 iPPV – 6.8
* TNA No Surrender – 6.7
* WWE Night of Champions – 6.6
* TNA Victory Road – 6.5
* TNA Against All Odds – 6.5
* WWE Over the Limit – 6.5
* WWE Survivor Series – 6.0
* CZW Down with the Sickness iPPV 5.0
* TNA Genesis – 5.0
* WWE Royal Rumble – 5.0
* WWE Hell in a Cell – 5.0
* WWE No Way Out – 4.9
* WWE Elimination Chamber – 4.0
* TNA Lockdown – 3.0
---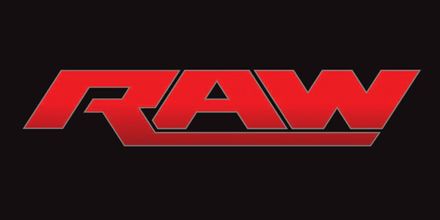 By: Tony Acero
WWE RAW 11.19.12: QUICK RESULTS
– Ryback Defeated Tensai [NR]
– Wade Barrett Defeated Kofi Kingston [**]
– Kaitlyn Defeated Aksana [NR]
– Antonio Cesaro Defeated Brodus Clay [NR]
– Randy Orton Defeated Alberto Del Rio [**1/2]
– The Great Khali Defeated Primo and Epico [NR]
– The Miz Defeated David Otunga [*]
– Sheamus Defeated Damien Sandow [**]
– Team Hell No and Rey Mysterio & Sin Cara fight to a No Contest [***]
THE RIGHT:
IC CHAMP KOFI: I'll admit that having Wade Barrett becoming seemingly interested in the IC Title seemed a bit sudden, but admittedly, what else could the man do right now? This match was fun, and Kofi's minor tweaks of his character really help him from becoming stale, something that he's had issues with for some time, in my opinion. Wade looked like a beast and apparently gets a shot at the belt in the future, and Kofi looked like a fighting champ. Simple and effective.

SHEAMUS DEFEATED SANDOW:This was a surprisingly fun match that was given a lot of time and helped to continue keeping Sandow as a viable contender for…well, for something. We've seen these two wrestle before, but not necessarily with an angry Sheamus. Moreover, it was simple a match that had good energy and lasted long enough for us to care, even if the winner was never in question.

HELL NO TO THE WASH RAG: The tag team match that closed the wrestling portion of the show was solid. We had a good match with Kane and Bryan taking on Sin Cara and Rey Mysterio. It was a solid effort that looked great, and ended in a No Contest, which is fine all things considered. Perhaps the shining light of this match, however, was Titus on commentary. I will admit, there were times where it seemed forced and wasn't all that funny, but by and large, he was hilarious. Ragging on King due to his usage of certain terms, and some gems such as, "King, have a heart!" "Do you go to the bank, or the pay winda?" Titus seemed to have an energy that at one moment seemed scripted, then turned into something organic, and it made him more likable (even as a heel) than ANYTHING ever before.
PURGATORY:
KAITLYN VS AKSANA: We should be applauding this, considering it shows continuity within the Women's Division, and Kaitlyn looked pretty hot. Yet, here we are, with not a single fuck to give about it all.

RYBACK, ANGRY: Nothing new here, really. Nice to see Tensai cooperate this time around. I loved the anger Ryback is showing, and it appears it's only a matter of time before he goes 3-on-1 with the New Nexus soon enough. I can only hope that they don't get squashed into nothingness.

CESARO: Big wheels keep on turning, it appears, as they seem to be continuing the Truth and Cesaro feud. Brodus gets squashed, and it's nice to see Cesaro do the Neutralizer on him again. However, nothing NEW.

2-OUT OF-3 FALLS: This had every right to be good. The Last Man Standing Match on Smackdown prior to this was a lot of fun and had the right amount of energy in it. This was a two out of three falls match in the weakest definition of the term. The match wasn't boring, and it had some flow. The issue is that I expected more, and got so much less. I would complain that it wasn't advertised, which hurt it, but I really don't remember if it was or wasn't, and if they didn't, I'm not sure this would have been worthy of advertising anyways…

MIZ IS A FACE: To remind us all that Miz is now on the good side of the fence, we get a match between him and Otunga. Now, when Otunga is in the ring sans shirt, we know we are in for a shit fest, but for whatever reason, he had a pretty solid affair, even considering the match was all of two minutes. I'll give him credit for not looking bad, but the match did nothing new.

PUNK'S CELEBRATION: I think this is mostly my fault, as for whatever reason, I had higher expectations for this particular part of the show. It was built well throughout the entire show, but when we got to the end, I was left feeling…unfulfilled. It wasn't anything bad, but it wasn't anything new, either – which seemed to be the trend for the night. I didn't feel this added anything new, with one exception: that little smirk that Punk gave the New New Nexus. I'll reserve any actual complaints for next week, but for now it seemed like they wasted a week in their build to TLC, and that's unfortunate.
THE WRONG:
AJ…: Oh, AJ, why do you hurt me so?! Alright, let's be honest, this probably doesn't belong in the wRong section of the column, but I have a persona to uphold, damnit! In reality, this week's actions just solidified that the entire premise behind this storyline is simply retarded. According to Cena, the only way to eradicate the shit talking of Vickie Guerrero is to actually do what it is he is being accused of. Of course, being the Superman that he is, he trips on his own feet and nearly injures his damned self. Karma's a bitch, ey Cena? Again, I'm over-exaggerating, but the positive of all this is that we finally get Cena away from the title – at least for the time being, and get that Dolph and Cena match that could really escalate Dolph into something. Similarly, AJ may very well be wrestling again, soon. I just don't see the qualities in a storyline where Vickie torments Cena and AJ with accusations that make no sense, considering the character of Vickie and the way "the board" typically does things. Moreover…WHY HIM?!?!

KHALI IS BACK: I see no redeeming qualities for this man, particularly when he squashes two people who are already pretty low in a division that you are attempting to rebuild. A horrible decision.
THE RIDICULOUS:
AJ….: Really re-considering things…
The 411


There were a few matches that could have been something great, but turned into something "meh." Similar to that, the ending left me wanting more, and not in the necessary sense. All in all, this week's edition was just there. Truly, nothing BAD about it (except for the kiss and Khali), but nothing stuck out as MUST SEE, either.

SHOW RATING: 6.0
---
If you haven't already, make sure you bookmark 411 or better yet, set us as your homepage! As always, thanks for choosing 411 for all of you pop culture needs!
The 739th edition is over…
Yup…
Your heart is free. Have the courage to follow it…TO CSONKA'S TWITTER!
http://www.twitter.com/411wrestling
http://www.twitter.com/411moviestv
http://www.twitter.com/411music
http://www.twitter.com/411games
http://www.twitter.com/411mma