Wrestling's 4R's 11.30.12: WWE Monday Night Raw & ROH TV Reviewed!
November 30, 2012 | Posted by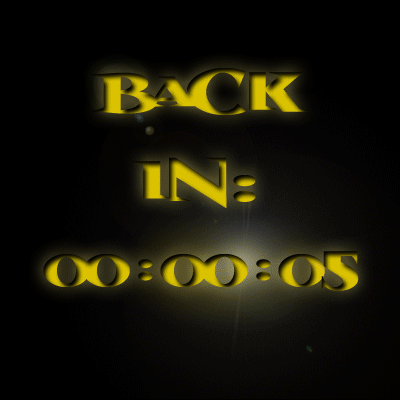 How the 4R's of wRestling Work!
Here is a quick explanation of the 4R's. The column will run TWO times a week, THREE if there is a PPV to review. We will group our feelings on the shows in various categories: The Right, the wRong and the Ridiculous. The Right is stuff that worked very well: a great promo, a great match and so on. PuRgatoRy is a section between the right and wrong. It shows equal traits from both sides that cannot be ignored and need discussed. It is not a bad place per say, as things can get remedied or go the wrong way the very next week. The wRong is what it sounds like: bad matches, bad or boring promos and so on. The Ridiculous is stuff that had no right on TV: Stupid angles and so on. And there is always a possibility of a 5th R, which is as bad as they come. This column is supposed to be analytical, and at the right time very critical of the shows, it was the whole reason it was created. This is not a "mark" column, nor a "smark" column, our goal is to analyze the show from many different fronts, reward the good and call out the bad. We will not apologize for our opinions, they are as they are, whether positive or negative.
---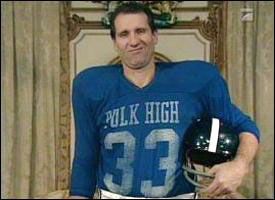 Let's rock…
By: Shawn S. Lealos
ROH Television 11.24.12:
QUICK RESULTS:
* C&C Wrestling Factory def. Wrestling's Greatest Tag Team
* Bobby Fish def. Ryan McBride
* SCUM def. Rhett Titus and B.J. Whitmer
THE RIGHT:
Nigel McGuinness as Authority Figure – Nigel McGuinness rules as the matchmaker on ROH. He opened the show this week and came out to say that Wrestling's Greatest Tag Team had something to say. Haas and Benjamin came out and asked why Rhett Titus and B.J. Whitmer get a title shot, when they beat them in Toronto. McGuinness said that Titus and Whitmer beat WGTT on TV to earn the shot and if WGTT wanted a title shot, they just needed to beat the C&C Wrestling Factory, who then came out for the match right then and there. I never liked Jim Cornette as the on-air authority figure and felt he hurt the show. However, McGuiness rules in the role. The best thing about him is that he is cocky, arrogant and he is not afraid of anybody, not even Haas. This is what an authority figure should look like.

C&C Wrestling Factory vs. Wrestling's Greatest Tag Team – It is official, Cedric Coleman and Caprice Alexander are stars in ROH. This was about a 15-minute match and was fantastic. WGTT dominated a lot of the match, with C&C fighting back and trying to inch closer. The end came when Rhett Titus and B.J. Whitmer, who were on commentary started fighting with Charlie Haas when Haas slapped Whitmer. This didn't lead to the winner, but it kept Haas from interfering. The end was amazing. Coleman and Benjamin were fighting in the ring. Coleman took down Benjamin and then went to the top buckle. Benjamin leaped up and leapt onto the top buckle, hitting an exploder suplex on Coleman. However, immediately after executing the movie, Alexander leapt off another buckle (out of nowhere, since that was out of the camera shot) and hit a frog splash to get the three count. That ending was perfectly timed and a thing of beauty.

Kyle O'Reilly finally turns on Davey Richards – This started when Davey Richards calls out Kyle O'Reilly. He starts ripping on Kyle, talking about how he introduced Kyle to the woman he just married and who he misses his friend. O'Reilly then apologized before leg sweeping Richards. Richards fought back and locked in a rear naked on Kyle until Bobby Fish ran in to stop the beatdown. Then Fish sucker kicked Richards in the head and locked him in the crossface while Kyle trash talked Davey. This was a great segment with a nice turn by Kyle.
PURGATORY:
SCUM vs. Rhett Titus and B.J. Whitmer – B.J. Whitmer reminds me of Douglas Williams. This match was great for one reason. Most of the running time saw Jimmy Jacobs and B.J. Whitmer in the ring together. That entire part of the match was great. Whenever Steve Corino or Rhett Titus got in the ring, things just dragged. I just really think Titus is worthless and Corino is just really slow and methodical. The match ended with Jacobs picking up the pin, which was cool, and then WGTT ended it by beating down Titus. More Jacobs and Whitmer is a good thing.
THE WRONG:
Bobby Fish debut match – I like Bobby Fish. He has a little of Chris Benoit's wrestling style (he uses the crossface later in the show as well), mixed with and a little of Davey Richards. However, this debut match was a real let down. The only nice spot was a dive outside of the ring and then Fish won with a roundhouse kick to the back of Ryan McBride's head. The worst thing of all was when Veda Scott got into the ring to interview Fish after his win. She didn't actually ask a question, just kind of rambled about him traveling a lot, and then Fish said he was interested to see what happened between Davey Richards and Kyle O'Reilly tonight. I know they were setting up what happens later with this, but it just really fell flat. Fish's debut makes him look great but his first match really disappointed.
THE RIDICULOUS:
Commentary – Kevin Kelly was alone on commentary this week, and that really, really hurt the show. At one point in the WGGT loss, he started yelling, hoarsely, almost like he was channeling Jim Ross, and it came across as really hokey. Also, during the WGGT match, Rhett Titus and BJ Whitmer were doing color and Titus – as always – sucks horrible at speaking. He never, ever, should have a microphone in front of him. The guy is horrid.

The 411


The opening match on the show was fantastic with WGTT losing to C&C Wrestling Factory, but the other two matches were average and below average. The promo with Kyle O'Reilly and Bobby Fish turning on Davey Richards was great though, holding this up some.

SHOW RATING: 6.0
---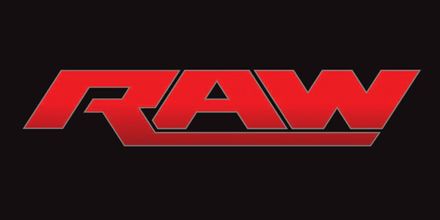 By: Tony Acero


WWE RAW 11.26.12:
QUICK RESULTS
– Ryback Defeated Titus O'Neil [1/2*]
– Alberto Del Rio Defeated The Great Khali [NR]
– Tamina Snuka Defeated Alicia Fox [NR]
– Kofi Kingston Defeated Tensai [1/2*]
– Rey Mysterio Defeated Daniel Bryan [***]
– John Cena Defeated Dolph Ziggler [***]
– Sheamus Defeated Antonio Cesaro [***1/2]
– Damien Sandow Defeated Zack Ryder [**]
– CM Punk Defeated Kane [***]
THE RIGHT:
THE SHIELD: I think I saw quite a few complaints about the segment that introduced us officially to The Shield, but I have nothing but praise for this group, as that little "interview" was just so damned good. Truly, the only weak link in the piece was Seth Rollins, as he looked like a chump compared to the other two. I was especially impressed with Dean Ambrose. His swivel in the chair, his whispering in Seth's ear. The delivery, everything…who the fuck is this guy?! Roman also had a presence and a delivery that was unique – even though we've seen something like it before. I'm sorry, but they blew me away with this, and I'm definitely impressed. Seth, buddy…you need to step it up a notch, though.

BRYAN AND MYSTERIO I: I really felt this poll was a bit skewed, but can we honestly complain? This was, apparently, the first match between the two and although I am sure there are people who wanted this match to be advertised and what not, I feel this was just fine. Truly, the only thing wrong wit this match was Rey Mysterio's beard that made him look like he ate out an Oompa Loompa's asshole. The match was what we expected from the two, while at the same time not giving us their all (at least, I feel they didn't), which means there could definitely be more to come.

CENA WINS?: I am biased. You all know this. I don't think Cena should have won. The good news is that Dolph had a great showing. The bad news is that he looked like a dumb ass at the end of the match, and once again…SuperCena overcomes the odds. Even so, I cannot knock the match, or the fact that this was a nice preview to a hopefully great match at the PPV, simply because the lovely AJ is involved. I do have to comment on that kiss, though…it was horrible. Cena looked like a duck making out with the side of AJ's head.

SHEAMUS VS CESARO: Wow. I had a feeling this would be impressive, but I was also pretty sure it wouldn't get the time needed, and Sheamus would be Cena-lita and decimate Cesaro. Thank JBL that this thing went about 12 minutes and kicked all kinds of ass! Sheamus, in a brawling situation, is just fun to watch. Cesaro as the opponent was just a freakin treat. Cesaro showed here that he could hold his own in the main event and I think he showed that we'll be seeing more of him in the near future.

MAIN EVENT TIME: Earlier in the year, Kane and Punk had a few matches that impressed me and seemed to have reinvigorated Kane between the ropes. Tonight was no different, as Kane was on point and this was another fun match of the show. Seriously, the last hour was just spot on. Anyways, this added more intrigue to The Shield and their proclamation of "Injustice." This did all the right things in selling the PPV and selling the next episode of RAW.
PURGATORY:
TITUS LOSES: Not that this is that big of a deal, and I have no issues with Ryback winning the match, but for a big man like Titus to look as much of a bitch as he did in this match is unfortunate, especially considering Ryback kicked out of his FINISHER before a one count! Not too big of a deal, but really does kinda bother me.

DIVAS: Oh look, we need to build Tamina up again after not seeing her for months. Let's feed her another female we haven't seen in months.

KOFI WINS: Although this match wasn't bad, it was a bit short. I think what bugs me the most is how we are to believe that all of a sudden, Wade Barrett wants the IC title. It came off so artificially after Survivor Series, and even though I am sure the match will be a great one, it's just a testament towards the "writing" skills of the crew.

SANDOW: Sandow was on point, character-wise. I love Ryder's Ghostbuster trunks. But none of this mattered.
THE WRONG:
CENA/AJ/VICKIE: This is, quite possibly, the biggest stain on this particular episode of RAW, especially considering how good it got shortly after. Some complaints; Vickie Guerrero was especially off tonight. She continually stumbled over her lines, made little sense, talked over people, and sounded soooo stilted. She definitely did not have a good night. Then we got Cena, who took the ever-cheesy mode of "gentlemen never kiss and tell," including that dumb ass tweet he sent out afterwards. I really, really do not feel that a program between Dolph and Cena needed this. I mean, look at it from the outside. Doesn't Dolph just seemed tacked onto all of this? Of the four people involved, he is at the bottom of the totem pole! I love me some AJ, and I hope that Dolph benefits from this, but it appears that the "dumb storyline for Cena before Mania" trend continues.
THE RIDICULOUS:
NOTHING

The 411


The first hour of this show was just…unnecessary. Seriously, cut this show in half and you have an AMAZING RAW! Everything after the horrid Cena segment was just great wrestling and segments. Everything mattered in the last hour and a half or so. Unfortunately, we still have that first hour or so with 4 squash matches in a row that really didn't do anything for anyone.

SHOW RATING: 8.0
---
If you haven't already, make sure you bookmark 411 or better yet, set us as your homepage! As always, thanks for choosing 411 for all of you pop culture needs!
The 741st edition is over…
Yup…that bitch got fucked up!
Your heart is free. Have the courage to follow it…TO CSONKA'S TWITTER!
http://www.twitter.com/411wrestling
http://www.twitter.com/411moviestv
http://www.twitter.com/411music
http://www.twitter.com/411games
http://www.twitter.com/411mma