Wrestling's 4R's 12.03.12: WWE Smackdown and TNA IMPACT Wrestling Reviewed
December 3, 2012 | Posted by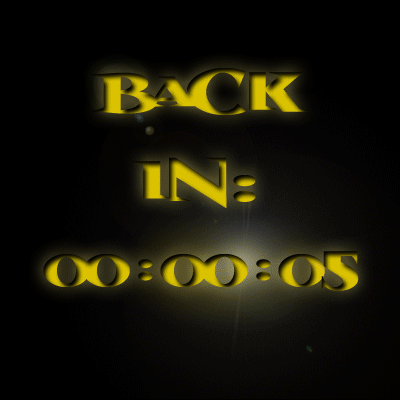 How the 4R's of wRestling Work!
Here is a quick explanation of the 4R's. The column will run TWO times a week. THREE if there is a PPV. We will group our feelings on the shows in various categories: The Right, the wRong and the Ridiculous. The Right is stuff that worked very well: a great promo, a great match and so on. PuRgatoRy is a section between the right and wrong. It shows equal traits from both sides that cannot be ignored and needs discussed. It is not a bad place per say, as things can get remedied or go the wrong way the very next week. The wRong is what it sounds like: bad matches, bad or boring promos and so on. The Ridiculous is stuff that had no right on TV: Stupid angles and so on. And there is always a possibility of a 5th R, which is as bad as they come. This column is supposed to be analytical, and at the right time very critical of the shows, it was the whole reason it was created. This is not a "mark" column, nor a "smark" column, our goal is to analyze the show from many different fronts, reward the good and call out the bad. We will not apologize for our opinions, they are as they are, whether positive or negative.
---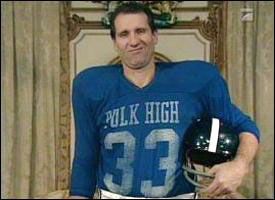 Let's rock…
By: Greg DeMarco
Impact Wrestling 11.29.12 (LIVE):
QUICK RESULTS:
* Mickie James pinned Gail Kim in 4:48 [4/6]
* Bobby Roode pinned Christian York in 5:15 [4/6]
* AJ Styles & James Storm beat Christopher Daniels & Kazarian in 6:54 [4/6]
* Matt Morgan pinned Douglas Williams in 2:08 [3/6]
* Austin Aries beat X-Division Champion Rob Van Dam by disqualification in 12:29 [4/6]
[If you're not familiar with these ratings, it's my own Personal Entertainment Factor. I use a scale of 1-6 (6, in honor of the number of sides TNA's ring should have), so there's no middle rating.]
THE RIGHT:
Hogan Family Promo: This was actually a great promo, where Hogan is made to look—of all things—weak. Everyone got the better of him. Brooke Hogan, Bully Ray, Austin Aries. Everyone topped Hogan in this segment—from a storyline perspective. They're using him differently (for once) and it's working.

Mickie James vs. Gail Kim: This was the best Knockouts match we've had in a while. This was what the division should be about—beautiful women who can wrestle.

James Storm & AJ Styles backstage segment: Who is the face and who is he heel here? This isn't a question to complain, because as of today they are both faces. That enhances their interactions, as we watch more closely to see what will happen.

Bobby Roode vs. Christian York: Great promo by Roode, and very effective work from York. Their match was outstanding—York is insanely over. York should have gotten the win thanks to a Hardy distraction. It would have made a star out of York, not hurt Roode at all and advance the story. That's a perfect storm right there.

Devon wants a TV title shot?: So Devon wants a World Television Championship match against Samoa Joe next week? That…that…that makes sense! Devon should want a shot at Joe, since he didn't in fact lose that title.

James Storm & AJ Styles vs. Christopher Daniels & Kazarian: The only negative is that Daniels & Kazarian just now got a tag team name—Bad Influence—after multiple tag team title reigns. The match was very entertaining, and with Storm steaming a pin on Daniels, it furthers the issues between Styles & Storm.

Matt Morgan vs. Douglas Williams: First off, the "woman make me a sandwich" line was great for Joey Ryan. His character is very over the top and makes little sense paired with Morgan, but amazingly it's working. Morgan's squash of Williams makes sense here, as they are reestablishing Morgan as a monster.

Gut Check Reveal: With Wes Briscoe and Garett Bischoff likely working in cahoots (Bischoff was out to celebrate Briscoe's contract win) as part of Aces & Eights, this ended up being unintentionally hilarious. D-Lo and Briscoe were blatant in their words—so much so that it's too obvious they are working together. TNA is always trying to be different, so I fully expect them to have Todd or Taz realize that Briscoe is part of the group before the reveal. By the way, Briscoe fooled many internet report writers here—several people reported on how genuine he was.

Rob Van Dam vs. Austin Aries: So Aries doesn't have to job? Smart move. We now have a reason to revisit this match later after Aries is done with Bully. Good match until the interference, which makes total sense here.

Aces & Eights initiates D.O.C.: Being a fraternity member, I saw where this was headed during the conversation. And it's exactly what I would expect Aces & Eights to do. Plus it explained the biggest problem I had on this show—the fact that Devon could get away with losing his mask and D.O.C. couldn't. Now I do wonder how someone with a "position" (Director of Chaos) wasn't already a member. But that's the type of suspension of disbelief that I can live with.

Bobby Roode vs. James Storm: While Storm lost the No. 1 Contender status he just won at the PPV, this was another great match between these two, and the finish was old school. Hell, this entire feud is old school, and I like it. Great work from the talent and from creative.
PURGATORY:
Championship Thursday backstage segments: I get the concept, and it worked with Sting. But I hate seeing Hulk Hogan make the decision backstage. I'd rather see a 4-Way to determine the challenger.
THE WRONG:
NOTHING
THE RIDICULOUS:
NOTHING

The 411

This was a good episode of TNA Impact Wrestling, a great way to rebound from the Thanksgiving holiday crap fest. Austin Aries was golden as usual, a Christian York win would have been amazing, and the Hulk Hogan/Bully Ray/Brooke Hogan saga is faring better than I expected.

SHOW RATING: 8

As a reminder, I will be going by the 411 scale…

0 – 0.9: Torture
1 – 1.9: Extremely Horrendous
2 – 2.9: Very Bad
3 – 3.9: Bad
4 – 4.9: Poor
5 – 5.9: Not So Good
6 – 6.9: Average
7 – 7.9: Good
8 – 8.9:Very Good
9 – 9.9: Amazing
10: Virtually Perfect
---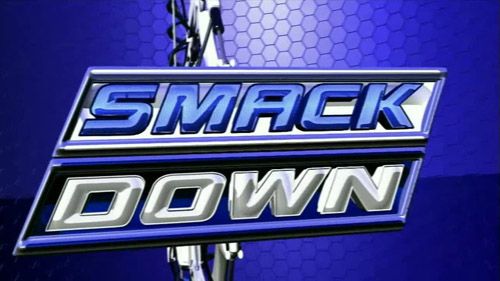 By: Larry Csonka


Smackdown! 11.30.12:
QUICK RESULTS
– John Cena defeated Alberto Del Rio @ 16:12 via pin [***¼]
– Great Khali defeated David Otunga @ 1:21 via pin [NR]
– Kane, Daniel Bryan, and Kofi Kingston defeated Wade Barrett and The Prime Time Players @ 14:40 via pin [**¾]
– Damien Sandow defeated Tyson Kidd @ 2:50 via pin [NR]
– The 3MB defeated The Usos @ 2:54 via pin [NR]
– Sheamus defeated Dolph Ziggler @ 13:03 via DQ [***]
THE RIGHT:
John Cena vs. Alberto Del Rio: John Cena vs. Alberto Del Rio was the opening match on the show, and while I wasn't all that excited about it, it was a damn fine little match. They work well together, and it had a nice main event feel to it. It sucks that Del Rio went from "this guy is supposed to be a big deal" to bitch boy to the stars, but those are the breaks. The match was good, it led to the attack by Ziggler after the match, and all was fine.

Damien Sandow vs. Tyson Kidd: This was an obvious rehab assignment for Sandow, following his loss to Cena on Main Event. WWE at least book-ended the loss by having him win on Raw and then again here on Smackdown. This was a fine match, Kidd busted his ass to help Sandow look good (Kidd does that with everyone) and it worked for what it was supposed to be. I am curious to see what they do with Sandow for now, since it appears that Cody will not be back until January.

Kane, Daniel Bryan, and Kofi Kingston vs. Wade Barrett and The Prime Time Players: Kane, Daniel Bryan, and Kofi Kingston vs. Wade Barrett and The Prime Time Players was a strong six man tag match, and WWE seems to always of them well, and I really think that they should use them more. You tend to give less away, you don't repeat matches as much and they are good matches, what's not to love? I actually loved the pre-math promo, where Kofi wanted to make sure he was on the same page with his partners. Bryan putting over Kane as being able to destroy anyone, while Kane said that Bryan can make men twice his size squeal in pain with his submissions, and that we hadn't even begun to see their potential as a team was tremendous. The bickering tag team partners was working fine, but there is also the dynamic that "what would happen if these two guys actually got along?" and we're now getting that, and it is great. Good match, could have used more involvement from Barrett, but that is the only real complaint. Like Del Rio, I do hate to see the PTPs being jobbed so much as of late, but they started that long before this show, and Ryback making them his bitches did not help.

Sheamus vs. Dolph Ziggler: Sheamus vs. Dolph Ziggler, and as you would expect, it was a good match. Both guys have been putting on good matches with a variety of opponents, and they did so here. Simply good work from both guys, and the finish was perfectly fine, because Sheamus looks strong, but Ziggler didn't take the loss again. The after match stuff feeds the fire feud wise for both Sheamus and Show as well as Cena and Ziggler, so I would call it mission accomplished. Another good match for the show, and a good way to end things for the week.
PURGATORY:
OPENING TALKING BIT AGAIN: I know, broken record time, I have talked about this in the past, and will continue to talk about it. I am not a big fan of the show opening interview segment. I know why they do it, but it now appears to be a crutch that shows use 95% or more of the time. Sure they set up matches and advance angles, but when I see the show opening interview, unless I am recapping, I tend to fade off and not pay attention, because it bores me. I mean, really, we cannot start off a wrestling show with out the opening show interview? Yes it set up the opener and announced the show's main event, but it is just too much of the same old shit, and it annoys me. It's 2012; we can't open with the occasional match? Throw me a bone here.

3MB vs. Usos: Much like Kidd vs. Sandow, this was short, but also a fine little outing. WWE seems to be really on board with the 3MB deal, which is good because I do feel that Slater and especially McIntyre has a lot of upside. Mahal I can live without, but he is more entertaining here. This was fine, but if I am honest, I will say that the 3MB really does nothing for me. They come off as a complete goof troop, and while they get TV, it is at the expense of teams like Kidd and Gabriel and The Usos, who could and should be used much better.
THE WRONG:
Khali vs. Otunga: This was a match that was not needed in any way what so ever. It did not advance any feuds, it did not provide a good match, and no amount of piped in noise will make me care about Hornswoggle, Khali or Otunga. The little bit f time wasted on this horrible segment could have been given to Sandow vs. Kidd, who had a very good, but short match, or even to the 3MB, who they seem to be behind and want to get over as a group. Toss Khali on Superstars, to try and make some ban k on the international audience, but he serves no purpose on this show.

Commentary as stale month old bread: I am very happy to have JBL back and doing commentary for WWE, but he needs to freshen up a bit. Every time I see Del Rio on my screen, without missing a beat, I hear about the "Pan Am Games" and how "Del Rio would have went to the Olympics if Mexico would have had the money to send him." And that's just one example. While it is not all the time, they have these go to catchphrases for certain guys, and it is maddening after a while. Please find some new material, because there is no excuse to tell me every week for weeks on end about the same things. And if I have to hear Cole or Matthews do that ridiculous, "It appears that Randy Orton is going to that place where he hears voices in his head" or something equally as stupid, I am going to liver kick someone.
THE RIDICULOUS:
NOTHING

The 411


Overall this was one of the better Smackdown shows in recent memory. Not spectacular, not perfect, but some good wrestling, advancement for Cena v. Ziggler and Show v. Sheamus, which is appreciated. This was a good show overall, and also one that was easy to watch.

SHOW RATING: 7.7

0 – 0.9: Torture
1 – 1.9: Extremely Horrendous
2 – 2.9: Very Bad
3 – 3.9: Bad
4 – 4.9: Poor
5 – 5.9: Not So Good
6 – 6.9: Average
7 – 7.9: Good
8 – 8.9: Very Good
9 – 9.9: Amazing
10: Virtually Perfect
---
If you haven't already, make sure you bookmark 411 or better yet, set us as your homepage! As always, thanks for choosing 411 for all of you pop culture needs!
The 742nd edition is over…
From now on, only "PC" comments…
Your heart is free. Have the courage to follow it…TO CSONKA'S TWITTER!
http://www.twitter.com/411wrestling
http://www.twitter.com/411moviestv
http://www.twitter.com/411music
http://www.twitter.com/411games
http://www.twitter.com/411mma
NULL