Wrestling's 4R's 12.07.12: WWE Monday Night Raw & ROH TV Reviewed!
December 7, 2012 | Posted by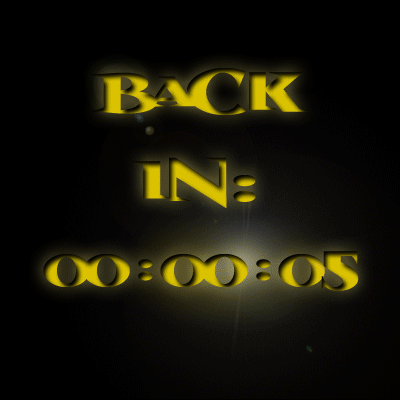 How the 4R's of wRestling Work!
Here is a quick explanation of the 4R's. The column will run TWO times a week, THREE if there is a PPV to review. We will group our feelings on the shows in various categories: The Right, the wRong and the Ridiculous. The Right is stuff that worked very well: a great promo, a great match and so on. PuRgatoRy is a section between the right and wrong. It shows equal traits from both sides that cannot be ignored and need discussed. It is not a bad place per say, as things can get remedied or go the wrong way the very next week. The wRong is what it sounds like: bad matches, bad or boring promos and so on. The Ridiculous is stuff that had no right on TV: Stupid angles and so on. And there is always a possibility of a 5th R, which is as bad as they come. This column is supposed to be analytical, and at the right time very critical of the shows, it was the whole reason it was created. This is not a "mark" column, nor a "smark" column, our goal is to analyze the show from many different fronts, reward the good and call out the bad. We will not apologize for our opinions, they are as they are, whether positive or negative.
---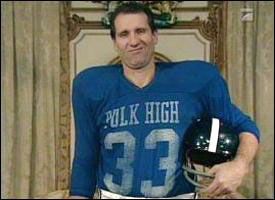 Let's rock…
By: Shawn S. Lealos
ROH Television 12.01.12:
QUICK RESULTS:
* Briscoe Brothers def. Headbangers
* QT Marshall def. Adam Page
* Michael Elgin def. Davey Richards
THE RIGHT:
QT Marshall vs. Adam Page – This match was a little bout between the arrogant QT Marshall and a very young Adam Page (20). What made the match fun was the fact that Page really sold his youthful fight well in this match. He reminds me of a young Bobby Fulton (which makes sense because they called him a tag team specialist). The match wasn't great, but it served its purpose with Page showing fight and Marshall pulling out the win thanks to his experience. The post-match excitement raises the match though, as Prince Nana ran in the ring, hit a flying clothesline to RD Evans, tossed Marshall from the ring and then stripped Evans down to his underwear. Prince Nana was very over and it is clear they are going to set up a Tomasso Ciampa w/ Prince Nana vs. QT Marshall w/RD Evans when Ciampa is cleared to wrestle again. However, before that happens, Nigel McGuinness made a match between RD Evans and Prince Nana for Final Battle, or Evans and "Cutey" can leave Ring of Honor forever. Nigel is a great authority figure.

Michael Elgin and Truth Martini – Before the Elgin vs. Richards match, Truth Martini came out and apologized for not being there when Elgin needed him in the World title match. He promised that if Elgin agreed not to fight Roddy Strong at Final Battle, he would help Elgin win the world title. Elgin simply said he was going to kill Roddy and if Truth didn't leave then what he will do to him will make the Rhino attack look like sunshine and lollipops. Awesome work here by Elgin.

Michael Elgin vs. Davey Richards – Their last match was amazing and this one was great as well. Davey went to work for an early win but both men were just feeling each other out. Elgin ended up taking the advantage with his power and the BIG move in the match was a deadlift superplex. Basically, Richards was standing on the ring apron and Elgin climbed to the second turnbuckle. He then lifted Richards from the apron into the superplex and delivered it. Amazing show of strength. He also hit a fireman's carry bomb onto Davey into the corner that looked like it could break a man's neck. Elgin won the amazing 20-minute match by pinfall cleanly. When ROH TV first started, Davey was almost unbeatable. Having people like Elgin beat him clean does nothing but really help elevate Elgin. Great match by the two men and there was no outside shenanigans. Great main event for ROH TV.
PURGATORY:
American Wolves Reunion? – I think an American Wolves reunion would be awesome, however I don't see how this is going to work as a storyline. Davey Richards asked for Nigel McGuinness to make the match, The American Wolves vs. Kyle O'Reilly and Bobby Fish. The thing is, for a reunion to work, we need to see Eddie Edwards in the build, but he is in Japan and won't be back until Final Battle. I just don't like the lack of on-screen build for the match. The one thing that keeps this from being wrong is Kyle O'Reilly's words last week that Davey lost everyone. Heading to the event, the question will be whether or not Eddie will be ready to forgive Davey and fight against his Japanese partner (Fish).
THE WRONG:
Briscoe Brothers vs. Headbangers – This match wasn't horrible, but it wasn't what you might expect from a match with these two tag teams. I think one of the problems I have is that these are two great tag teams when it comes to double teaming moves, and they didn't use one good double team move in this match. Mark Briscoe played Ricky Morton the entire match and when Jay made the hot tag, it was all out action until the end, about a minute later. Add to the fact that Jay Briscoe won with a small package out of nowhere really made the match a disappointing outing. This was formulaic, at best.
THE RIDICULOUS:
Caleb Seltzer – Kevin Kelly has a new color man named Caleb Seltzer. This guy makes Kevin Kelly bearable. I really miss Nigel on commentary. By himself, there is no one to keep Kelly calm (KK makes Mike Tenay look calm in comparison and starts going nuts sometimes). With Seltzer, Kelly dominates which is nice because Seltzer was really bad tonight. They said he will work as color man for the "next few weeks." I either hope he really improves or leaves after that.

The 411


The main event of Michael Elgin vs. Davey Richards made this a great show all by itself. The other two matches included a good, fun bout and a pretty weak tag team match. There were no great promos although the Prince Nana stuff was great. But, that main event was just fantastic free TV.

SHOW RATING: 7.5
---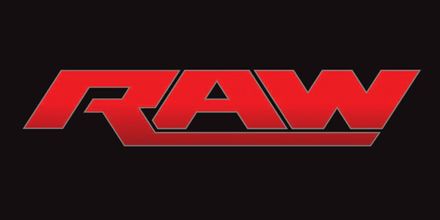 By: Tony Acero
WWE RAW 12.03.12:
QUICK RESULTS
– Team Hell No Defeated Prime Time Players [**]
– AJ Defeated Tamina Snuka [NR]
– Sheamus and John Cena Defeated The big Show and Dolph Ziggler [**1/2]
– Damien Sandow Defeated Santino Marella [*]
– Alberto Del Rio Defeated Sin Cara [**1/2]
– Randy Orton Defeated Brad Maddox [NR]
– Antonio Cesaro Defeated Kofi Kingston, Wade Barrett, R-Truth [***]
THE RIGHT:
HELL NO: Only a few days after Larrold Csonka said that WWE needs to start the show with some action, WWE goes ahead and does so. I agree with him fully that the whole opening segment thing is overplayed and annoying, so this was great to see. The match itself was a lot fun, but it did seem that the PTP were just there to be there. What I mean is I didn't believe they were going to win at all. I enjoyed the Shield looming around over the match, but did question the point of them attacking Kane and Bryan (outside of the PPV match coming up). It's gotta make sense, and right now it makes just a little.

MIZ CALLS OUT PUNK: Originally, I put this in puRgatory, because it served no point, especially considering we were to get the lie detector segment later. It seemed a bit superfluous. Why it's in the Right is because it was nice to see them give the Miz the opportunity to go face on Punk. It didn't work 100%, but Miz got a good crack at Heyman, and the crowd was firmly involved. I know some aren't too sure about this, but there's a good opportunity here and it showed that maybe the Miz as a face can work.

TAG TEAM MATCH, PLAYA: Well wasn't that cute, seeing Sheamus and Cena pull off some stereo moves? Ok, I'll admit it, it was nice seeing that Sheamus may very well be on Cena's level footing. I enjoyed the match for what it was, and even though I didn't like that the faces went over (why care about the heels), it was a cool image that I'm sure will be shoved down our throats a lot soon.

SANDOW CONTINUES HIS AWESOMENESS: Sandow is gold, and he continues to prove it. I don't know where this "apprenticeship" will go, but hopefully it ends with a new dude getting a shot (or even a return of Cody Rhodes). Santino was a great foil, and this was one of the few times it was fun to see him out there.

CARA VS DEL RIO: These two have fought numerous times, but damn this was a great match. Tons of fun to watch, and although the end wasn't in question, there were times when maybe…just maybe…ok, not really, but still the match was a lot of fun and I'd gladly invest time into an elongated program with these two.

FATAL FOUR WAY, PLAYA: Well played, Teddy….well played, indeed. A lot of fun from these guys and it really felt like we had a midcard to care about. Focus on Antonio is well deserved. I wish there was a bit more, but at the same time, this was a nice spotlight on these guys who have been tearing it up.

LIE DETECTOR: I wanted to hate this segment, I really did. But what it all came down to is the end and how that went. Ryback let us know that he still exists, and even though the match was cancelled later, they were trying to sell the intrigue between Punk and Ryback, and whether or not Shield is in this all.
PURGATORY:
AJ: While it was GREAT to see AJ in wrestling gear (that was super hot), this match kind of bothered me, and it's hard to admit. AJ looked just….like…Cena in this match. She got her ass handed to her, only to get in a win at the end. Sure, it was a "sneak" win, but why can't she get a bit of offense in, please? And is this the end of the short-lived feud between to two? Not that it matters, really, but I would really like some cohesive storytelling here.

MADDOX: What the hell are they doing with this guy?
THE WRONG:
NOTHING
THE RIDICULOUS:
NOTHING

The 411


A pretty solid RAW here. I watched it wanting to dislike a few things, and it really taught me that you just can't do that as a fan. RAW was great, and I enjoyed it.

SHOW RATING: 8.5
---
If you haven't already, make sure you bookmark 411 or better yet, set us as your homepage! As always, thanks for choosing 411 for all of you pop culture needs!
The 743rd edition is over…
This… young lady… is… talented…
Your heart is free. Have the courage to follow it…TO CSONKA'S TWITTER!
http://www.twitter.com/411wrestling
http://www.twitter.com/411moviestv
http://www.twitter.com/411music
http://www.twitter.com/411games
http://www.twitter.com/411mma