Wrestling's 4Rs 12.14.12: WWE Monday Night Raw & ROH TV Reviewed!
December 14, 2012 | Posted by
How the 4R's of wRestling Work!
Here is a quick explanation of the 4R's. The column will run TWO times a week. We will group our feelings on the shows in various categories: The Right, the wRong and the Ridiculous. The Right is stuff that worked very well: a great promo, a great match and so on. PuRgatoRy is a section between the right and wrong. It shows equal traits from both sides that cannot be ignored and need discussed. It is not a bad place per say, as things can get remedied or go the wrong way the very next week. The wRong is what it sounds like: bad matches, bad or boring promos and so on. The Ridiculous is stuff that had no right on TV: Stupid angles and so on. And there is always a possibility of a 5th R, which is as bad as they come. This column is supposed to be analytical, and at the right time very critical of the shows, it was the whole reason it was created. This is not a "mark" column, nor a "smark" column, our goal is to analyze the show from many different fronts, reward the good and call out the bad. We will not apologize for our opinions, they are as they are, whether positive or negative.
---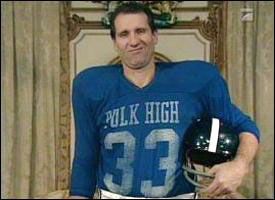 Let's rock…
By: Shawn S. Lealos
ROH Television 12.08.12: QUICK RESULTS:
* Kyle O'Reilly and Bobby Fish def. Bravado Brothers
* Jay Lethal def. Chris Silvio
* Kevin Steen def. Mike Bennett
THE RIGHT:
SCUM Promo – I want to start off by saying that Ring of Honor TV finally let Jimmy Jacobs speak. The guy is one of the best promo guys in the promotion and he hasn't said hardly anything since he has been back. He was as good as always. Next, Steve Corino is really, really good on the mic as well and his calm arrogance ("Nigel McGuinness, you tall, washed up limey…"). Finally, we get Kevin Steen who just calmly said that Nigel ruined Generico's career by adding the ladder to their ROH title match. They were calm, measured and cut a great promo with no over-the-top hype. Well done.

Steen-Generico Package – This was the best video package I have seen on Ring of Honor television. It was a great history lesson that started with Steen and Generico as tag partners, cut to Steen turning on Generico and their long feud. It showed how Generico beat Steen to end his ROH career and then showed how Steen won his way back in. It concluded with Jimmy Jacobs turning bad and helping Steen take out Generico for the last six months. Along the way, there was some great stuff including the package piledriver from the ring apron to the wooden table. This was great work by ROH TV.

Jay Lethal vs. Chris Silvio – When Jay Lethal promised killer instinct this is what I wanted to see. Before the match started, Lethal said he was still mad that he developed killer instinct like Ring of Honor wanted and was punished for it. He then said that, no matter who wins the Kevin Steen vs. El Generico match at Final Battle, he will fight that person that night and there was nothing anyone could do to stop him. He then jumped Silvio and beat the ever living crap out of him. The match went longer than expected and Silvio got some revenge at the midpoint, but Lethal wouldn't be denied. Lethal then did something awesome. He refused to hit the Lethal Injection and instead hit a superkick and the same cradle DDT that beat Homicide in September. Great match and a lot of intensity by Lethal.

Kevin Steen vs. Mike Bennett – Bennett has officially become a solid in-ring wrestler, which makes me wonder about these WWE rumors now. Maria was not here for the match, and Bennett put on a great fight against Steen. Both guys looked good and Steen won even after Brutal Bob tried to interfere. It all ended great as well, with Steen taking the mic and counting down everyone he beat and then said Lethal would never get a shot because of his "idiot mother." That brought Lethal to the ring and referees and Nigel had to hold him back. Strange, but I am more interested in seeing what Lethal does at Final Battle than Generico.

Added bonus points to Steve Corino as part of the three-man announcing team. He is brilliant and very funny as a commentator.
PURGATORY:
Nothing
THE WRONG:
Fish and O'Reilly – I'm still not sold on Bobby Fish and Kyle O'Reilly. This tag team match wasn't as bad as Fish's debut match, but it wasn't anything special. Honestly, if Ring of Honor wants Fish and O'Reilly to seem like a legitimate threat to The American Wolves, they need to look more dominating than this. The match started with Fish and O'Reilly in control, but then the Bravados took over and went to town. It ended with Fish and O'Reilly hitting a WEAK ASS Total Elimination for the win. These two should watch some Eliminators matches to see how to hit that move right. I also didn't buy the announcers letting me know that Fish teaming with Eddie Edwards in Japan was all part of Kyle O'Reilly's master plan. Shouldn't the wrestlers tell the audience that? Overall, I'm not impressed with this storyline.
THE RIDICULOUS:
Nothing

The 411


Two good matches and one bad one, plus a few great promos make this an easy show to recommend. Jay Lethal is becoming one of the most exciting parts of the show and the lead-in to Final Battle is going nicely.

SHOW RATING: 7.5
---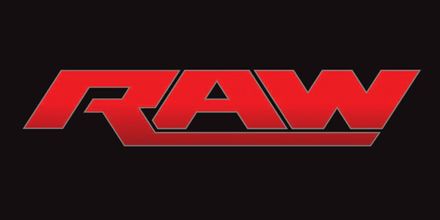 By: Tony Acero


WWE RAW 12.10.12:
QUICK RESULTS
– R Truth defeated Wade Barrett [*NR]
– The Rhodes Scholars Defeated The Prime Time Players, The Usos, and Epico and Primo [**1/2]
– Eve Defeated Alicia Fox [*]
– Sheamus Defeated Dolph Ziggler [***1/2]
– Alberto Del Rio Defeated Zack Ryder [**]
– Vickie Guerrero Defeated AJ Lee [****1/2]
– Antonio Cesaro Defeated Kofi Kingston [***]
– John Cena Defeated The Big Show [**]
THE RIGHT:
DOLPH OPENS: Although I know there are detrimental factors of the whole "opening talky bit," I feel this one was a bit different and really appreciated the fact that Dolph got some of his own mic time apart from responding to Cena or backstage segments. I think he needs more of this to a) make him a viable contender and b) give him practice in front of the live crowd. I didn't really mind the infusion of the Sheamus and Show's feud because, in a sense, they should be worried about Dolph. It all made sense to me, and like I said, gave Dolph a chance to shine.

TAG TEAM MATCH, PLAYA: I have a soft spot for elimination matches. I don't think this was the best match, as it was a bit too short for my liking (and really showed the hierarchy of tag teams), but it's still nice to go from not seeing any tag teams anywhere to these eight men acting as separate units and looking legit while doing it. It's also nice to see Cody back. That mustache is gonna do some damage.

PUNK WILL BE AT TLC: Although Punk didn't say anything really important here, it was nice to see him and hear what he had to say. I noticed the jabs at The Rock were exponentially more frequent in this promo, which seemed just a tad tacked on, but still – we got Heyman and Punk talking here, so it was solid. (Damn, that was a hell of a run-on sentence)…. Anyway, Punk is going strong, and I'm interested to see how he'll enter himself into the PPV, which is what this promo set out to do.

DOLPH AND SHEAMUS: There are matches that we have seen time and time again in recent years that we tire from, but for whatever reason this is not one of them. These guys always entertain me, and this time was no different. I enjoyed the added fold of Dolph's leg injury. I don't know too much about the ending, but I will say this; if this was to protect Dolph Ziggler, maybe there's a sliver of hope regarding his future.

THE SHIELD: The Joker-esque video of The Shield has really added to their awesomeness. I'll talk more about this in the 5&1, but I just want to say that I enjoyed it thoroughly.

CESARO AND KOFI: Solid ass match that saw the two mid-card champs go head-to-head. I think these two, at a PPV, could really tear it up. I really thought this thing was going to end in a DQ, considering how they like to protect both guys, but giving Cesaro the win really goes to show how much they trust the guy and how much of a future they see in him. I can't say I blame them, either.

MIZ TV: I don't think The Miz has quite found his footing as a face just yet, but he's getting there. Cody and Damien held this thing up while Miz made cheesy jokes that got over no one. I do like Beardo and Weirdo, though.

CENA AND SHOW: I've said it before; these guys typically have good matches together. This one was pretty solid, all things considered. I really am not too sure where The Shield comes in with Cena, but considering he's going after the briefcase, maybe they'll add that as a reason? I don't know, and I'm not completely sure it sold the PPV. Either way, the match was fine, and it's always nice to see Cena get the beat down.
PURGATORY:
VICKIE AND VINNY: I think I get what they're trying to do here, but it comes off as annoying and a way around the obvious issues they have with Vickie in charge. Also, is it just me or has Vickie become progressively worse behind the microphone. She has never been great, or even good, but the last few weeks have been particularly bad.

DEL RIO KEEPS SPINNIN: Nothing really compelling here other than the fact that they are keeping Del Rio around and winning for something. For what, I have no clue…and I'm not sure they do either.
THE WRONG:
TRUTH OVER BARRETT: I get that they want to keep Truth strong against Cesaro, but did they really have to do it at the expense of Wade Barrett, who also has a title match coming soon? This didn't make any sense to me.

DAMNED DIVAS: Just revamp the division already. Kudos to Eve and her posing after the match. Just another little thing to add to her character that stands out amongst the rest due to them NOT having a character.

AJ VS VICKIE: Stupid. Pointless. Tired.
THE RIDICULOUS:
NOTHING

The 411


Personally, I thought the show was pretty solid. A few hiccups and really nothing so extravagant that you'd miss out if you didn't watch, but at the same time perfectly acceptable wrestling television.

SHOW RATING: 8.0
---
If you haven't already, make sure you bookmark 411 or better yet, set us as your homepage! As always, thanks for choosing 411 for all of you pop culture needs!
The 745th edition is over…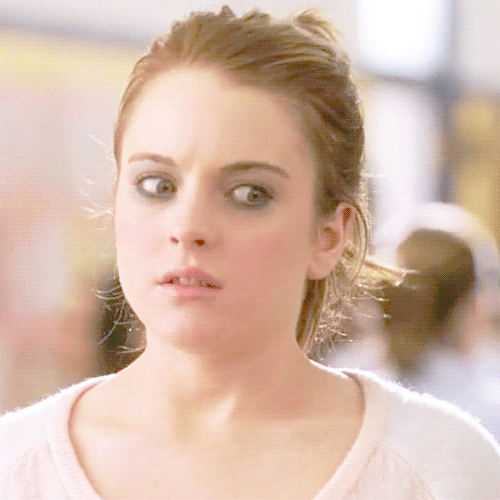 SHE CRAZY!
Your heart is free. Have the courage to follow it…TO CSONKA'S TWITTER!
http://www.twitter.com/411wrestling
http://www.twitter.com/411moviestv
http://www.twitter.com/411music
http://www.twitter.com/411games
http://www.twitter.com/411mma