Wrestling's 4R's 12.17.12: WWE Smackdown & TNA IMPACT Wrestling Reviewed
December 17, 2012 | Posted by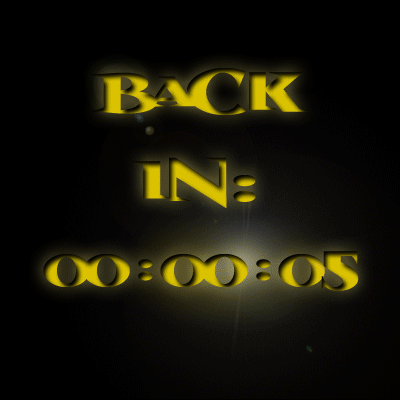 How the 4R's of wRestling Work!
Here is a quick explanation of the 4R's. The column will run TWO times a week. THREE if there is a PPV. We will group our feelings on the shows in various categories: The Right, the wRong and the Ridiculous. The Right is stuff that worked very well: a great promo, a great match and so on. PuRgatoRy is a section between the right and wrong. It shows equal traits from both sides that cannot be ignored and needs discussed. It is not a bad place per say, as things can get remedied or go the wrong way the very next week. The wRong is what it sounds like: bad matches, bad or boring promos and so on. The Ridiculous is stuff that had no right on TV: Stupid angles and so on. And there is always a possibility of a 5th R, which is as bad as they come. This column is supposed to be analytical, and at the right time very critical of the shows, it was the whole reason it was created. This is not a "mark" column, nor a "smark" column, our goal is to analyze the show from many different fronts, reward the good and call out the bad. We will not apologize for our opinions, they are as they are, whether positive or negative.
---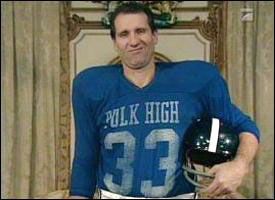 Let's rock…
By: Greg DeMarco
Impact Wrestling 12.13.12: QUICK RESULTS:
* Velvet Sky pinned Madison Rayne in 3:12 [2/6]
* Garett Bischoff & Wes Brisco defeated Robbie E and Robbie T in 2:48 [3/6]
* Jeff Hardy & James Storm beat DOC & a masked Aces & Eights member in 12:56 [4/6]
* Kenny King pinned X-Division Champion Rob Van Dam in 5:27 of a non-title match [4/6]
* Bully Ray pinned Jesse Godderz in 4:11 [4/6]
* TNA World Champion Jeff Hardy, AJ Styles, and James Storm defeated Bobby Roode, Christopher Daniels, and Kazarian with Hardy pinned Kazarian at 15:14 [4/6]
[If you're not familiar with these ratings, it's my own Personal Entertainment Factor. I use a scale of 1-6 (6, in honor of the number of sides TNA's ring should have), so there's no middle rating.]
THE RIGHT:
Bobby Roode/Aces & Eights/Jeff Hardy/James Storm promo: Very well done promo that allowed Roode to remain a heel despite fighting with other heels. This is hard to do, and Roode pulls it off expertly. It was well paced and the right length. (That's what she said.)

Mickie James cries over losing: This is exactly what Mickie should be doing! She wants to be champ, she lost, and she's passionate. She believes in herself, and it shows here.

Bad Influence denies any involvement in outbidding Bobby Roode: I wish TNA had more heels claiming they weren't responsible, as it puts the story over. It was a great use of Christopher Daniels and Frankie Kazarian, as it allows Daniels to gloat over beating AJ Styles on PPV.

Aces & Eights attacks Kurt Angle: Angle has been the group's #1 foil, and they finally got him. I'm sure he'll be back in time for Lockdown.

Jeff Hardy & James Storm vs. DOC & a masked Aces & Eights member: Great tag team match, I really like the DOC/Mike Knox combo. They could have potential as a tag team for Aces & Eights—or in general. They were a little fast with the Austin Aries revelation, though.

AJ Styles is doing his own thing: I really liked the AJ Styles promo, but he's about to become the John Cena of TNA. The more heelish he's going to get, the Impact Zone will continue to cheer him. If he fully turns heel, they might blow the roof off of the place.

Kenny King vs. Rob Van Dam: This was formulaic, but it was great for Kenny King. RVD continues to be one of the dumbest wrestlers in the world, as his celebrating lead to his demise no less than three times in this match.

Bully Ray & Hulk Hogan backstage: Great interaction, this continues to make Bully look strong & smart, and make Hogan look like an old moron. I like that.

Bully Ray vs. Jesse Godderz: Say what you want about the Jesse/Tara angle (and I have), but this was a great match for Jesse. Maybe it's Bully Ray, but I think it has to do with Jesse as well. Kudos to him for stepping his game up. Once this terrible angle with Tara is over, he might have something.

Austin Aries/Jeff Hardy promo: Great promo work by both men, and I am starting to think people could turn on Hardy with his attitude towards Aries (and any opponent).
PURGATORY:
Garett Bischoff & Wes Brisco vs. Robbie E & Robbie T: This is the second straight week where I had the same comments about the E & T match. "I liked this match, but for all the wrong reasons! I love E & T, and think we should be pushing The Rob-N-Rob Connection."

Joseph Park trains at OVW: Was this supposed to be funny or serious? I really think they'd be better off sending Abyss to OVW, he's the least talented of the "Brothers Park."
THE WRONG:
Velvet Sky vs. Madison Rayne: So Velvet Sky left, came back looking hotter than ever, and finally had to step in the ring. She had new ring gear (which sucks) and the same old wrestling ability (which sucks). Ugh. They should make her a manager. She can still do her entrance, we can still look at her and she doesn't have to wrestle.
THE RIDICULOUS:
NOTHING

The 411


Good edition of Impact Wrestling. The main event scene is a little jumbled, but TNA could easily pull off a triple threat with Hardy vs. Aries vs. Roode or even a 4-way with Hardy vs. Aries vs. Roode vs. Devon. And I think that's your best option for a January main event. It would be a good way to set up Lockdown.

Heading into Championship Thursday we have two major options for Tara's challenger to the Knockouts Championship: Velvet Sky and Mickie James. Well Velvet sucks, and Mickie already lost. I'd say to go with Gail Kim.

The big winner coming out of this show was Jesse Godderz. This was his best performance to date, and makes me believe he might have a chance to become something for TNA.

SHOW RATING: 7

As a reminder, I will be going by the 411 scale…

0 – 0.9: Torture
1 – 1.9: Extremely Horrendous
2 – 2.9: Very Bad
3 – 3.9: Bad
4 – 4.9: Poor
5 – 5.9: Not So Good
6 – 6.9: Average
7 – 7.9: Good
8 – 8.9:Very Good
9 – 9.9: Amazing
10: Virtually Perfect
---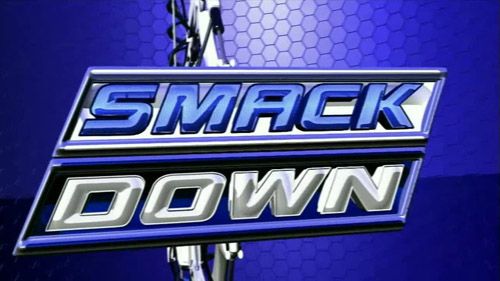 By: Larry Csonka


Smackdown! 12.14.12:
QUICK RESULTS
– Non-Title Match: The Big Show © defeated R Truth @ 4:40 via pin [**]
– The Rhodes Scholars defeated The Usos @ 3:50 via pin [**]
– Kaitlyn defeated Aksana @ 4:17 via pin [DUD]
– Tyson Kidd, Justin Gabriel, Great Khali & Hornswoggle defeated The Colons & The Primetime Players @ 3:16 via pin [DUD]
– Non-Title Match: Kofi Kingston © defeated Alberto Del Rio @ 12:30 via pin [***]
– Non-Title Match: Antonio Cesaro © defeated Sheamus @ 7:20 via count out [**]
THE RIGHT:
NO OPENING TALKING SEGMENT: That's right kids, there was no opening talking segment lasting 12-15 minutes to kick off this show, there was an open with the announcers and then we went to the opening match. I have stated before that if I do not like something, but it improves, I will gladly praise it. So thank you WWE, thank you for changing things up and starting the show off in a different way. That is all I ask is that we do not get into a formula where we're doing the same thing week in and out. Variety is the spice of life, and it tasted good this week.

The Rhodes Scholars defeated The Usos: Sandow running down the WWE Universe pre-match was fun, noting that he couldn't find an apprentice, due to them being knuckle dragging morons. He then announced his best friend, the magnificent, marvelous and MUSTACHIO'D Cody Rhodes. Sandow is a great man. I really liked that they showed replays of the Raw match and put over how the Usos ran wild before the Scholars defeated them. As for the match, while shorter than I would have preferred, it worked for what it was. The Usos getting run on Monday was good booking, and gave them some credibility heading into this. The Scholars are heading to a #1 contender's match at the PPV, and should have won the match here, which they did. Also, I liked that the Scholars won, but won via nefarious means (pulling the trunks). It gives the evil heels the win, and also doesn't completely bury the Usos, who have been actually getting some momentum as of late.

Otunga, Booker and Show: I actually liked this segment a good bit. First of all, I like Otunga NOT wrestling. The guy looks great, but is shit in the ring. But I also have stated that he is a good character as the sleazy lawyer. They used him well in the segment, and he should be used more like this in the future. Big Show acting like a baby wanting the match cancelled was a nice way to show the chicken shit side of the giant champion. This was shown especially well when Sheamus appeared and said if the agreement was broken that he was essentially going to beat Show to a bloody pulp with the chair he brought with him. Show had to reluctantly agree that the agreement was not broken and that the PPV match was still on. Overall a fine segment, punctuated with Otunga taking a brogue kick to please the crowd.

Writing Out Orton: It was short, simple and effective; I liked it. They set it up with the video package of their previous attack on Orton, and heading into the PPV match on Sunday, which is the PPV debut of the Shield, I feel that it gives them some extra heat. So far they have booked the Shield well, and while it sucks that Orton got hurt, the good news is that it helps the build of the Shield. You have to find the silver lining in these situations, and WWE made the best use out of it.

MIZTV: Will wonders never cease, but this is the first time that I have enjoyed MizTV. It wasn't anything special really, but it was simple and effective. Kane and Bryan presenting their united front, very little Miz talking, the cool Shield video promo, and the tease of the brawl. This led to Ryback coming out to be at his team's side, causing the Shield to back off, since they did not have the numbers game. Without saying it, they proved that the heels that are supposedly out for justice is only out to right the wrongs as long as they have the numbers advantage. They didn't have it here, and refused to engage in battle. This was another good segment.

Kofi Kingston defeated Alberto Del Rio: This was done absolutely correctly as they head into the PPV. Kofi Kingston is the IC Champion and is defending against Wade Barrett, and should look strong heading into the PPV. Del Rio is in complete limbo at this point, especially with the Orton injury, but has been having good matches with the mid-car to upper-card performers. It sucks that a guy they had so much invested in is in booking hell like he is right now, but that is all WWE's fault anyway. The point I am trying to make here is that Del Rio is continuing to work hard, Kofi has been reenergized as of late, and they put on a good TV match here, with Kofi getting the win after a very competitive match. He even got to counter the attempted attack from Barrett, standing tall heading into the PPV. This was all well done, and I have no issues with what they did here.

Cesaro vs. Sheamus, Show Tries to Kill Regal: Cesaro vs. Sheamus was a fine bout, something I would like to see more of in the future. I also liked that t was booked so that neither man had to take a pin or look overly weak as we head into the PPV. But what I really liked was Show dragging a beaten William Regal out to the ramp in an attempt to make Sheamus break the non-contact agreement. They have done a good job of making the Regal-Sheamus relationship something to care about, as they are friends, but also the fact that Sheamus considers him a mentor. Show of course uses this, beats the piss out of Regal and drags him to the rap for Sheamus to see. Regal begs Sheamus not to ruin his title shot, and as he pulls himself up Show crushes him with a chair shot and he falls into Sheamus' arms. Sheamus is pissed, but knows he cannot do a damn thing about it, while Show backs away like the smug bastard he is. Overall this was a strong finish to the show to sell the world title match at the PPV.
PURGATORY:
NONE
THE WRONG:
The Big Show © defeated R Truth: I hated this segment, and there was NO REASON to book this match. While I am always for the Big Show winning in a clan match, the fact of the matter is that three days before the PPV, they made the #1 contender for the US Title look like a complete joke. This kind of booking completely puzzles me, WWE has complete control of their programming, and they could have booked something completely different, but instead they decided that R Truth getting his ass kicked was the right way to go. This is part of the reason that the secondary titles are NOT over and why those champions aren't over. The contenders and champions are booked like joke, and when we get to PPV time, the live crowd is virtually silent, because WWE programming doesn't give them a reason to care about the performers. The ONLY reason that this doesn't get into the ridiculous is due to Sheamus and Cesaro being at ringside (right idea there) and the fact that it set up the night's main event. But at the end of the day I thought that this was a horrible idea, especially since WWE has complete control of the product. Ok, I have to add that I laughed at Big Show's selling after Cesaro threw Sheamus into him, "OW my arm, you hit me, HAHAHA, ow my arm…"

Tyson Kidd, Justin Gabriel, Great Khali & Hornswoggle defeated The Colons & The Primetime Players: I just didn't like this, at all. The Khali-Hornswoggle team just does nothing for me, and the fact that the have shoehorned Natalya into the association is jus depressing. In my opinion, this was just a big waste of time on the go home show for a PPV. If you really wanted something to fill the time, I would have preferred a triple threat tag team match between Kidd and Gabriel, The Colons & The Primetime Players. At least ten you would have been doing something for the tag team division in a small way, and it wouldn't have had all of the bullshit comedy. And again, I like some comedy in wrestling, but the Khali-Hornswoggle stuff is just past its expiration date in my opinion..
THE RIDICULOUS:
Kaitlyn defeated Aksana: Who the hell was the agent on this match? I mean, was this some kind of joke? "Ok ladies, we want you to go out there, and have Aksana work headlocks and chinlocks for four-minutes or so, and then go to the finish. This was not good, and a complete waste of time. I would have given the Usos vs. Scholars the time, as they work well together and feel that they could have had a really good match.

The 411


I really liked Smackdown this week, as it felt like a show on a mission to build to the PPV. The stuff I didn't like was mostly small things ,minus R Truth being booked like shit. The show actually felt important to me this week, like something I had to see heading into the PPV, and I am really glad to say that, and most weeks I feel the exact opposite. Overall, this was a very good show this week.

SHOW RATING: 8.5

0 – 0.9: Torture
1 – 1.9: Extremely Horrendous
2 – 2.9: Very Bad
3 – 3.9: Bad
4 – 4.9: Poor
5 – 5.9: Not So Good
6 – 6.9: Average
7 – 7.9: Good
8 – 8.9: Very Good
9 – 9.9: Amazing
10: Virtually Perfect
---
If you haven't already, make sure you bookmark 411 or better yet, set us as your homepage! As always, thanks for choosing 411 for all of you pop culture needs!
Larry's Year-End Column Extravaganza Update
~ Just an update, I have several year-end columns planned to close out 2012. On December 11th I presented my Look at EVOLVE and DGUSA on iPPV in 2012. If you followed the product or are looking for some insight into the promotions it may e a nice starting point for you.
Here is my planned schedule of columns I have been working on and will be posting, I hope you guys enjoy them…
* December 25th: Looking at TNA on PPV in 2012
* December 27th: Looking at WWE on PPV in 2012
* December 29th: Looking at ROH on iPPV in 2012
* January 2nd: The Top 10 Things I Enjoyed About 2012
* January 4th: The Top 10 iPPV/PPV Performers of 2012
The 746th edition is over…
WHAT ARE YOU LOOKING AT?
Your heart is free. Have the courage to follow it…TO CSONKA'S TWITTER!
http://www.twitter.com/411wrestling
http://www.twitter.com/411moviestv
http://www.twitter.com/411music
http://www.twitter.com/411games
http://www.twitter.com/411mma
NULL