Wrestling's 4R's 12.21.12: WWE Monday Night Raw & ROH, TNA & WWE PPV Catch Up
December 21, 2012 | Posted by
How the 4R's of wRestling Work!
Here is a quick explanation of the 4R's. The column will run TWO times a week. We will group our feelings on the shows in various categories: The Right, the wRong and the Ridiculous. The Right is stuff that worked very well: a great promo, a great match and so on. PuRgatoRy is a section between the right and wrong. It shows equal traits from both sides that cannot be ignored and need discussed. It is not a bad place per say, as things can get remedied or go the wrong way the very next week. The wRong is what it sounds like: bad matches, bad or boring promos and so on. The Ridiculous is stuff that had no right on TV: Stupid angles and so on. And there is always a possibility of a 5th R, which is as bad as they come. This column is supposed to be analytical, and at the right time very critical of the shows, it was the whole reason it was created. This is not a "mark" column, nor a "smark" column, our goal is to analyze the show from many different fronts, reward the good and call out the bad. We will not apologize for our opinions, they are as they are, whether positive or negative.
---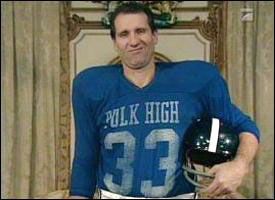 Let's rock…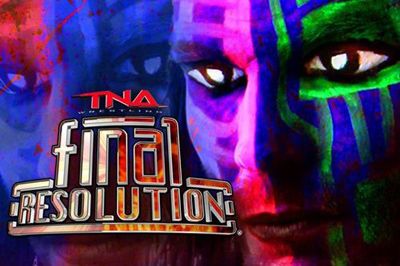 TNA Final Resolution:
By: Larry Csonka
* James Storm defeated Kaz via pin [**]
* X-Division Title Match: RVD © defeated Kenny King via pin [**]
* Tag Team Title Match: Chavo and Hernandez © defeated Joey Ryan and Matt Morgan via pin [**¼]
* Austin Aries defeated Bully Ray via pin [***]
* Knockouts Title Match: Tara © defeated Mickie James via pin [**½]
* Kurt Angle, Samoa Joe, Garett Bischoff and Wes Briscoe defeated Aces and 8s (Doc, Devon, Masked Man and Masked Man via pin [**½]
* Daniels defeated AJ Styles via pin [***¾]
* TNA Title Match: Jeff Hardy © defeated Bobby Roode via pin [***½]
Very Quick Thoughts: This was a show with some good wrestling, but the audience wasn't all that receptive to what they were delivering. In front of a better crowd, the last two matches would have come off much better, but the Impact Zone can really hurt a show. The overbooking with Jesse in the women's match, Aces and 8s continuing to lose, RVD being unmotivated and the unnecessarily added Storm match (he's working injured, and didn't need to be on the show) also added to the bland, and TV like feel of the show.
FINAL SCORE: 6.6 – This wasn't a horrible event, but it also had that "putting on a show because we have too" feeling. I recapped the show (which you can read here), and there are more (apparently unpopular) opinions there. Required watching is Aries vs. Bully Ray (before the shit finish), AJ vs. Daniels and Hardy vs. Roode.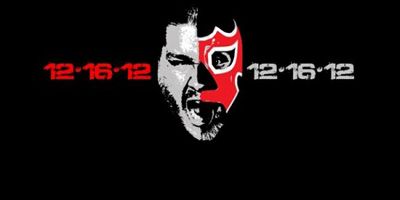 ROH FINAL BATTLE:
By: Larry Csonka
* Roderick Strong defeated Michael Elgin via pin [***½]
* Jay Lethal defeated Rhino via pin [**¼]
* RD Evans defeated Prince Nana via pin [**]
* Shelton Benjamin and Charlie Haas defeated Rhett Titus & BJ Whitmer in a Street Fight via pin [***½]
* Mike Bennett defeated Jerry Lynn via pin [**¾]
* The American Wolves defeated Kyle O'Reilly & Bobby Fish by submission [***¾]
* Non-Title Match: Matt Hardy defeated Adam Cole © via pin [***]
* ROH Tag Team Title Match: The Briscoes defeated Caprice Coleman & Cedric Alexander and SCUM © via pin to win the tag team titles [**½]
* ROH World Title Ladder War Match: Kevin Steen © defeated El Generico [****]
Quick Thoughts: The ROH Final Battle iPPV came off well, with the new iPPV technology working well, and defeating something that has caused them huge issues in their business this past year. I felt that the show was a good one, and worth watching for solid wrestling, but It wasn't perfect, and didn't really feel like an "ROH Final Battle" event. Roderick Strong defeated Michael Elgin in a good opening match, but I am not sure about that booking. Elgin has been in two of the best matches of 2012, and is a guy I feel ROH should be building up as THE big time challenger. Instead he is opening PPVs and losing to Strong. Jay Lethal may have started delivering better performances, but he is not a main event guy, and is not what the ROH audience wants. The audience shit upon the entire act where he wanted in the main event and confronted Nigel; he's just not the guy brother.
The middle section of the show was good; Shelton Benjamin and Charlie Haas defeated Rhett Titus & BJ Whitmer in a good street fight and thankfully Whitmer survived. Unfortunately they went through all of that action for a feud that felt cold.
Mike Bennett continues to work well with veterans, and Jerry Lynn had a solid final ROH performance. I know a lot of the ROH crowd hated him when there, but I have been a Lynn fan for a long time, and if was nice of ROH to book him one last timer, and the after match presentation from Nigel was also classy. The reunion of The American Wolves led to a strong PPV match, even if we had to sit through a Mike Mondo segment to get there. The Kyle O'Reilly & Bobby Fish came off as unlikable, the ROH audience seemed ready to embrace the Wolves again and I appreciate good, and hard-hitting wrestling.
Matt Hardy defeated Adam Cole in a better than average PPV outing, and the result ensures that Hardy returns. I personally do not see much in a Hardy run, and feel that having Cole win here would have been much better for him and the overall product. The tag title match got completely short changed, and the title change came off poorly due to that. It felt like a completely average affair, and a completely average reaction to the Briscoe Brothers winning the ROH Tag Team Titles for the 8th time. It just felt way too rushed, and like an average TV match. You'd think that the
Steen vs. Generico was, in my opinion, the only thing that really felt special, and like it belonged on the Final Battle show; but that was largely due to hype and history. The match was very good, with some insane spots and both guys putting themselves through a lot of punishment (no lecturing from me about that); unfortunately I think what holds the match back is the knowledge that Generico wasn't going to win. The crowd loved both guys, they loved the big spots, but lost in all of that was some of the drama; due to Generico not having a contract. The crowd knew that and tried to play along, but just weren't into the Generico near wins as they could have been. This was a very good main event, but with what I mentioned, and the "spot, spot, spot" nature of the bout, with selling only an option, hurt things a bit.
FINAL SCORE: 7.0 – Overall this was a good iPPV from Ring of Honor, but I felt that only the main event captured the spirit of the big year-end event. Required viewing is Strong vs. Elgin, Wolves vs. Kyle O'Reilly & Bobby Fish and Steen vs. Generico.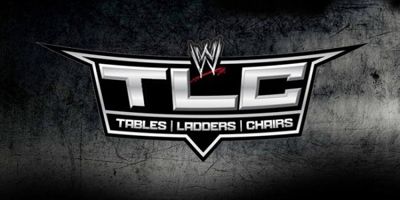 WWE Tables, Ladders and Chairs:
By: Larry Csonka
* #1 Contenders Tables Match: Rhodes Scholars defeated Rey Mysterio and Sin Cara [**¾]
* US Title Match: Antonio Cesaro © defeated R Truth via pin [*¾]
* IC Title Match: Kofi Kingston © defeated Wade Barrett via pin [***]
* TLC Match: The Shield defeated Daniel Bryan, Kane and Ryback via pin [****¼]
* Divas Title Match: Eve © defeated Naomi via pin [NR]
* World Title Chairs Match: The Big Show © defeated Sheamus via pin [***]
* The Brooklyn Brawler, The Miz and Alberto Del Rio defeated The 3MB via pin [*]
* Ladder Match For The MITB Briefcase: Dolph Ziggler defeated John Cena [****]
Quick Thoughts: The TLC PPV featured a lot of what most WWE PPVs have had this year, some filler bullshit that didn't need to be there and some good wrestling. Rhodes Scholars defeated Rey Mysterio and Sin Cara in the opener that was a good match, and gave the Scholars their momentum back that was previously halted when Cody got injured. All four men work well together, and it was a good opener as they have an established feud, and the crowd in invested well in all four. Unfortunately the US Title match felt like the same match Cesaro has been having for months. He defeats a face that people kind of care about, but the people don't react all that well. They didn't do anything wrong, but yet again, something is just not clicking for Cesaro when he gets in there on PPV as far as people caring. The IC Title match between Barrett and Kofi was a good match, with both guys working hard and doing the best they could in under 10-minutes. Both guys have been delivering as of late, and I didn't expect any less here.
The TLC match featuring the Shield vs. Daniel Bryan, Kane and Ryback was simply awesome and something that WWE really did right for once. I strongly feel that the Nexus angle died big time at the Survivor Series when they were poised to succeed as a unit, and lost on a major stage. I also felt that they could afford to do that with Roman Reigns, Seth Rollins & Dean Ambrose. Not only did they win, but also they looked great in victory and put in some career performances. Do not get me wring, Bryan sold like a million dollars for all three men, Kane got his spots in and also sold their offense and gang attacks well, and when Kane (who is so established does tat it certainly helps a lot. Ryback was also used well, with his power spots, coming back from the big table bomb and the like, no complaints for him, only compliments. Those that have seen them in the past knew that Seth Rollins & Dean Ambrose wee good workers, and they delivered in spades in this match as many expected, but Roman Reigns was the wildcard, de to his lack of experience. I thought who ever laid out the match did the perfect thing, and that was set spots to maximize what Reigns does best and keep away from anything that may be sketchy. Reigns looked good overall, and this was an amazing PPV debut for the three men. When WWE does it right, they do it right, and I am so glad that they did here.
Eve vs. Naomi was bad, Naomi has athletic ability, but doing a few cool looking things in three minutes doesn't make it great. The pre-show battle royal and this just felt like a waste of time, especially since the women never get any time of importance on PPV.
Big Show and Sheamus delivered on their third straight PPV, and while the last two haven't been as great as the first, they are doing well and really work well together. This was again another good and physical match, and Show retained with the giant sized chair of destruction. When Show is motivated and works with people he likes and respects, we get feuds like the Sheamus one, which has been very good.
Earlier in the evening we had a dreadful Miz TV segment with the 3MB. It led to what seemed to be the beginning of the Alberto Del Rio face turn, and a match set for later in the PPV between 3Mb vs. Miz, Del Rio and a mystery partner. The crowd chanted for Zack Ryder, since they were in New York, unfortunately he wasn't even there, and instead we got THE BROOKLYN BRAWLER. We had a comedy filled match, well an attempted comedy match, which led to the Brawler winning a PPV match. THIS is the shit I talk about when I refer to my PPV feeling like a TV show. I felt so dirty, because technically, I paid to see the Brawler on PPV.
The ladder match between Ziggler and Cena was a good match, and they had the right results. We all knew Ziggler was good, but this time he got to finally shine in a PPV main event, which should only up his stock. While I get that people are sick of Cena, the guy has and still does deliver in matches like this, more than holding his own. The only down thing from this is that it all feels like it is too much about "AJ," and not about Dolph, the guy that beat THE GUY, and also the guy that is likely a soon to be world champion.
FINAL SCORE: 7.5 – While there was still some of the usual "WWE PPV bullshit" that has been around all of 2012, overall I dug the feeling of this show. The Rhodes Scholars, Kofi, Cesaro, Ziggler and The Shield all on the PPV, all in important matches, and some major league performances being turned in. Required viewing is Show vs. Sheamus, Shield vs. Hell No and Ryback, and Ziggler vs. Cena.
What the numbers mean…
0 – 0.9: Torture
1 – 1.9: Extremely Horrendous
2 – 2.9: Very Bad
3 – 3.9: Bad
4 – 4.9: Poor
5 – 5.9: Not So Good
6 – 6.9: Average
7 – 7.9: Good
8 – 8.9: Very Good
9 – 9.9: Amazing
10: Virtually Perfect
As a reminder, this is not a basic "how good was the show" number like a TV show, as I have always felt that a PPV is very different from a regular show. I have always judged PPV on how they built to a match, the match quality, crowd reactions to matches and angles, the overall booking, how the PPV leads into the future, PPV price and so on and so forth. I have added this in here for an explanation since so many have asked, and I have previously discussed it on podcasts. I understand that this may seem different, but that is how I grade. Obviously your criteria may be different.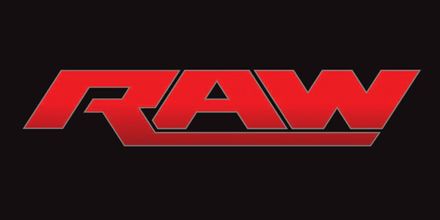 By: Tony Acero
WWE RAW 12.17.12: QUICK RESULTS
– Rey Mysterio Defeated Damien Sandow [*1/2]
– Kaitlyn Defeated Eve [*]
– Kofi Kingston Defeated Tensai [NR]
– The Great Khali Defeated David Otunga [NR]
– Brodus Clay Defeated JTG [NR]
– Cody Rhodes Defeated Sin Cara [*1/2]
– The Miz, Alberto Del Rio, and Tommy Dreamer Defeated 3MB [**]
– John Cena and Vickie Guerrero Defeated AJ and Dolph Ziggler via DQ [**]
THE RIGHT:
BOOKER'S SLAMMY Seeing Boogeyman was neither exciting nor boring, simply nostalgic, but it all made sense considering the history with Booker and he. The commercial felt jarring, but made sense throughout the rest of the show. Kofi winning was pretty cool to see, and Maddox continuing to be so self-obsessed is a nice character progression. This didn't bother me, and was a nice start.

COMEBACK OF THE YEAR: We can by cynics and say that technically, the rules of the "comeback" were a bit vague, allowing King to garner a Slammy, but really…he came back from death. If that ain't the biggest comeback ever, then I don't know what is. In the end, this was just another way to show King that he is appreciated. I didn't mind it.

KISS OF THE YEAR: AJ cements her heel turn and adds a bit of foreshadowing for the rest of the show. She also looked hot while doing it.

SUPERSTAR OF THE YEAR: This segment lasted quite a while, and it built upon itself, which added quite the spectacle. There was a lot to like here. Obviously, once the WOOO hit, we knew who they had coming. I thought it was odd that they had the voiceover before the commercial. I know why they did it (to create a buzz during the commercial break), but we're in such a different world now that there's hardly ever that person that picks up their phone and hits up their buddy to say "Flair's back." Sure, it still happens, but nowhere as much as I think the WWE thinks it does. Anyways, the crowd was wild tonight, and I loved it! I'm from Cali, but even I can say that the best crowds are on the East, and they gave Cena the ol ECW love that Philly is known for. I don't know if Cena tried to save the moment by handing the Slammy over to Flair or if it was scripted, but it came off very Cena-like…which is to say, cheap and pandering.

CM Punk came out shortly thereafter, and added a lot to the segment. I have to say that I loved Flair's attitude towards Punk. You wanna fight, let's fight. It's total Flair, and I didn't think for once we were going to get Flair ACTUALLY wrestling (although, that may very well come). Punk spoke reason and said what the IWC was thinking in terms of Cena winning. Although, we have to point out that it was the fans who chose the winner, which means Cena still has a stronghold on a majority of the fans.

Finally, The Shield came out to add more evidence towards them working with Punk, while at the same time cementing their heel status. Michael Cole dropping the "koo-koo-kachoo" line made me laugh harder than I probably should have or it deserved. This segment mixed the ridiculousness of The Slammy's with the serious tone of storylines to come, and in a time period when I'm waiting for The Rock to come, this was a nice placeholder.

RHODES' MUSTACHE: Who would have thought some facial hair would get a chant? Apparently, Cara will be leaving for a short time, so it's fine to give Rhodes the win – especially considering they are the No. 1 Contenders (which makes me question the loss Sandow had to suffer, but whatever). The match was fine, but really short – which was a problem throughout the night.

BIG E: I've been watching this guy for a while in NXT, and he's a powerhouse with some agility. He looks weird as hell, and one would think he's watching a 1980's workout video when he's on the screen, but he adds a bit to the storyline. My only concern is that this doesn't add much to Dolph and may actually detract. We've seen already that this may be a bit of a mini stable for the future, but I don't see it lasting very long. I need Dolph to break out of crutches, because I think he can truly stand on his own, but for now this was an interesting addition to the roster and at the end of the day, we are getting what we asked for; an injection of talent that we (somewhat) know and are interested in.
PURGATORY:
THE OTHER SLAMMYS: LOL moment of the year, Hashtag of the year, Newcomer of the year, these all had their spot on the show, don't get me wrong, but they were more akin to the moments that we gloss over during any other award show that comes on throughout the year in entertainment. Santino was funny, it was nice to see Tensai show some character, Ryback was a given, and the hashtag one was just a ploy to tell Twitter they still use em.

In terms of the awards show as a whole, I have to give it a thumbs in the middle. Although it was fun, and nice to see the WWE Universe involved, there were things that bugged me. Perhaps this is nitpicky, but being reminded on how to download the WWE App no less than six times throughout the show was very annoying. I thought the female voice over during commercials was a nice touch, and although the camera angle that looks upon the award from below is cool during the Oscars, it looks kinda pervy on a wrestling show (and no, don't ask how that makes sense in my mind). All in all, it was a mixture of nice touches and annoying moments; similar to a regular RAW, I suppose.

BIG SHOW, BIG CHAIR: I'm not sure how much a bigger chair would hurt, so this moment bugged me, but only just. It fits with Big Show's alterations of weapons such as the ladder earlier in the year. It seems as if this will be continuing onward, and although I enjoy the matches between Show and Sheamus, it is getting a bit tired. Dolph does another near cash-in, and then here comes Cena, who – in a bit of an against character moment – prevents Dolph from winning the title. This didn't make sense to me. Truly, the only reason why Cena dislikes Dolph is due to the wedge that he attempted to throw between Cena and AJ. Cena has showed annoyance towards AJ for the past couple of weeks, and other than that there is little animosity towards Dolph, even after AJ screwed Cena. So why would our upstanding citizen and Superman of the WWE go out to disrupt Dolph's cashing in of the title? It didn't make any sense to me.

3MB, GTG: This gimmick was dead the moment it arrived, and truly, the only enjoyable part for me is seeing Heath get his ass handed to him by folks from the past. Seeing Tommy in his "home" was a nice moment, and the match wasn't too bad, all things considered. But there is something else wRong here. Del Rio isn't working as a face, and even if this is simply a momentary lapse, it seems ridiculously forced. The Miz still hasn't found his footing as a face, and I'm waiting for him to grasp the proper mentality for it. All in all, this was a mixture of things that need just a bit of tweaking to properly work.
THE WRONG:
SHORT MATCHES: This isn't necessarily a complaint about solely the time the matches had. Considering this was an awards show, it makes sense that we wouldn't be getting any four star matches, and had this been a two hour show, I'd be ok with it. But WWE adds an extra hour every week and instead of using it effectively, they drag certain things on and add moments that are both unnecessary and annoying. I've seen worse examples than tonight, but at the same time it's still unfortunate that the longest match we had included Tommy Dreamer and Heath Slater. Brodus and JTG was pointless, Khali and Otunga was horrible, Eve and Kaitlyn are still spinning wheels, Ryback shouldn't have faced Cesaro, and Kofi over Tensai in like two minutes?
THE RIDICULOUS:
KHALI AND OTUNGA: We know both of them suck, and both of them seem like lost causes. So why would you put them both in a match together? Yeesh!

The 411

It's The Slammys, so I truly didn't expect much. But at the same time, wrestling was VERY VERY minute on this show, and I can't help but knock it down for that. Some of the awards were meh, and other moments were nice to see. The New Age Outlaws, Triple H, and Flair were all welcomed returns, while others were just sort of there. I thought Flair's moment was strong and did a great service to the show, but a lot of other moments were just in existence. Cena made little sense to me, and AJ is still the cheese to my Mac.

SHOW RATING: 6.5
---
Larry's Year-End Column Extravaganza Update
~ UPDATE: I have several year-end columns planned to close out 2012. On December 11th I presented my Look at EVOLVE and DGUSA on pip in 2012. If you followed the product or are looking for some insight into the promotions it may be a nice starting point for you.
Here is my planned schedule of columns I have been working on and will be posting, I hope you guys enjoy them…
* December 25th: Looking at TNA on PPV in 2012
* December 27th: Looking at WWE on PPV in 2012
* December 29th: Looking at ROH on iPPV in 2012
* January 2nd: The Top 10 Things I Enjoyed About 2012
* January 4th: The Top 10 iPPV/PPV Performers of 2012
If you haven't already, make sure you bookmark 411 or better yet, set us as your homepage! As always, thanks for choosing 411 for all of you pop culture needs!
The 747th edition is over…
Have a drink on me…
Because the world is apparently ending…
Your heart is free. Have the courage to follow it…TO CSONKA'S TWITTER!
http://www.twitter.com/411wrestling
http://www.twitter.com/411moviestv
http://www.twitter.com/411music
http://www.twitter.com/411games
http://www.twitter.com/411mma