Wrestling's 4R's 12.28.12: WWE Monday Night Raw Reviewed
December 28, 2012 | Posted by
How the 4R's of wRestling Work!
Here is a quick explanation of the 4R's. The column will run TWO times a week. We will group our feelings on the shows in various categories: The Right, the wRong and the Ridiculous. The Right is stuff that worked very well: a great promo, a great match and so on. PuRgatoRy is a section between the right and wrong. It shows equal traits from both sides that cannot be ignored and need discussed. It is not a bad place per say, as things can get remedied or go the wrong way the very next week. The wRong is what it sounds like: bad matches, bad or boring promos and so on. The Ridiculous is stuff that had no right on TV: Stupid angles and so on. And there is always a possibility of a 5th R, which is as bad as they come. This column is supposed to be analytical, and at the right time very critical of the shows, it was the whole reason it was created. This is not a "mark" column, nor a "smark" column, our goal is to analyze the show from many different fronts, reward the good and call out the bad. We will not apologize for our opinions, they are as they are, whether positive or negative.
---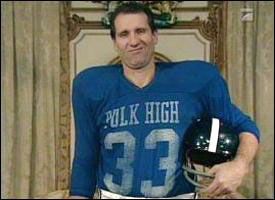 Let's rock…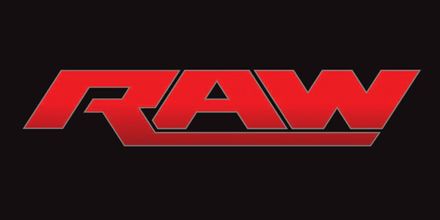 By: Tony Acero
WWE RAW 12.24.12: QUICK RESULTS
– Kane Defeated Cody Rhodes [**]
– Kaitlyn, Layla, Natalya and Alicia Fox Defeated Eve, Aksana, Rosa Mendes and Tamina Snuka [*]
– Sheamus Defeated The Big Show [**1/2]
– Zack Ryder Defeated David Otunga [*]
– The Miz and Kofi Kingston Defeated Antonio Cesaro and Wade Barrett [**]
– The Great Khali Defeated Brad Maddox [NR]
– Daniel Bryan Defeated Damien Sandow [**]
– Brodus Clay, Justin Gabriel, Tyson Kidd, and The Usos Defeated Tensai, The Prime Time Players, and 3MB [*1/2]
– John Cena Defeated Alberto Del Rio [**]
A quick Merry Christmas and Happy New Year to all the readers. I've been doing the Rs for a while now, and I want you to know that I read each and every comment. Although I can't respond (this column just doesn't call for that), I can always be reached via e-mail. Thank you for your continued support over at 411wrestling.com. We appreciate you…yes, even you.
THE RIGHT:
IT'S CHRISTMAS!: It's a Christmas special, so there are things that are a given. One, all the faces will win. Two, a divas match that means nothing, and three: a tree will be used somehow. The storyline that flowed throughout the show was rather stupid, with Santa getting hit by Del Rio's car to start the show, but it was all in good fun. I enjoyed the show as a whole, and figured I'd break it all down here.

Kane and Rhodes/Bryan and Sandow: This seems to be the direction we're going with the tag team division, and I'm ok with that. All four of these men work well together, and tonight Kane and Rhodes put together a nice match. I particularly liked how Cody focused on the shoulder, the very injury that he suffered from Kane a few weeks ago, and how well it was sold. As for Sandow and Bryan, it was a bit short for my liking, but still effective.

Lumber-Jack Frost Match: Lumberjack matches suck by principal. I, for one, completely dislike the interaction of faces/heels and the like, but this was done well. Rather than focus on the LJ's, we had some good action in the ring between Sheamus and Show. I've really enjoyed their matches in the past, and although this was just a shortened version of them, it still worked well. Also, the LJ's getting into a bit of a melee did something huge; it erased the line that was created by the gimmick AND sold the 12 man tag match that was to come in a bit.

AJ/Dolph: Of course, I hate AJ lip locking anyone but myself, but all things considered, this was very heelish. I loved the Christmas story and the opening of the robe only to be a Dolph shirt. I liked every segment of this, and thought it worked well. We can harp Dolph's interest not being genuine due to the interaction they've had in the past, but as a stand-alone piece, this worked.

34th Street, son!:We knew what to expect here, didn't we? Lots of kiddish moments and little chuckles to be had. I didn't take it seriously, and neither should have you. Who doesn't love bowling balls to the…balls, right? In all seriousness, this was exactly what it was supposed to be and I have but one issue with it – explained below. Even so, it was a minor issue; one that really can't be expanded on for too long without me sounding like a lil bitch. Nonetheless, it was a nice, happy way to end the show for the children and adults alike.

"Animals are friends, not food!: Oh Kane and Daniel, such an awesome segment.

PUNK IS STILL PUNK: I loved that Punk didn't change a damned thing about him. While the show surrounding him was very childish and Christmas oriented, Punk went out there as only he could and played the dick role. He did it well and sold the match with Ryback soon.
PURGATORY:
SORRY DIVAS, WE STILL DON'T CARE: It's unfortunate, really, but any fan of longer than five years could have told you what was going to happen, practically move for move in this match, and that's an issue.

KHALI AND MADDOX: Brad Maddox > Khali singing > Otunga wrestling > Khali wrestling

SANTA'S DEAD: Ok, I'll give them props for doing something "fresh" here, and I have to admit that Foley fooled the hell out of me, as I didn't know it was him till he pulled out the sock. Still, it was kind of cheesy and made only worse by…who else, John Cena. We get it, he's the hero to the kiddies, but his reaction both backstage and in the ring with Del Rio was the perfect capture of why he is so unbelievable. He can't even pull of cheese correctly. He came off as the type of over the top that no one believes except a five year old at Disneyland.

MIZ AS FACE: It's still not working for me, and his teaming with Kofi seemed force, even with the acknowledgment and shit. I will say that the few minor verbal shouts of Cesaro and Barrett were pretty awesome. They were small and insignificant, but cool.
THE WRONG:
NOTHING
THE RIDICULOUS:
NOTHING

The 411


It's hard to take the show too seriously, as it was created for fun. If you didn't get that after the little awesome animation of CM Punk, then you were looking for the wRong thing in the show. For what it lead out to be, it did quite alright. I'd even say that some of the wrestling on tonight's show was a bit longer and more fun than usual. A show right down the middle for me, but I'll go easy on it considering the holiday spirit.

SHOW RATING: 7.0
---
Larry's Year-End Column Extravaganza Update
~ UPDATE: I have several year-end columns planned to close out 2012. On December 11th I presented my Look at EVOLVE and DGUSA on pip in 2012. If you followed the product or are looking for some insight into the promotions it may be a nice starting point for you.
Here is my planned schedule of columns I have been working on and will be posting, I hope you guys enjoy them…
* December 25th: Looking at TNA on PPV in 2012 (Click Here to Read!)
* December 27th: Looking at WWE on PPV in 2012 (Click Here to Read!)
* December 29th: Looking at ROH on iPPV in 2012
* January 2nd: The Top 10 Things I Enjoyed About 2012
* January 4th: The Top 10 iPPV/PPV Performers of 2012
If you haven't already, make sure you bookmark 411 or better yet, set us as your homepage! As always, thanks for choosing 411 for all of you pop culture needs!
The 749th edition is over…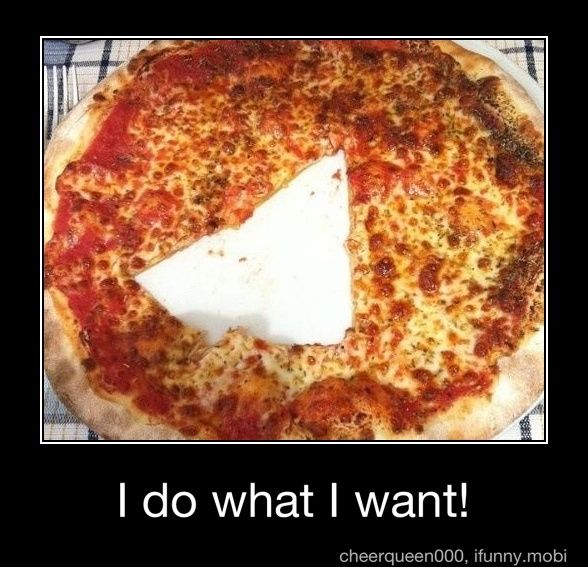 Your heart is free. Have the courage to follow it…TO CSONKA'S TWITTER!
http://www.twitter.com/411wrestling
http://www.twitter.com/411moviestv
http://www.twitter.com/411music
http://www.twitter.com/411games
http://www.twitter.com/411mma