Wrestling's 4R's 12.31.12: WWE Smackdown & TNA IMPACT Wrestling Reviewed
December 31, 2012 | Posted by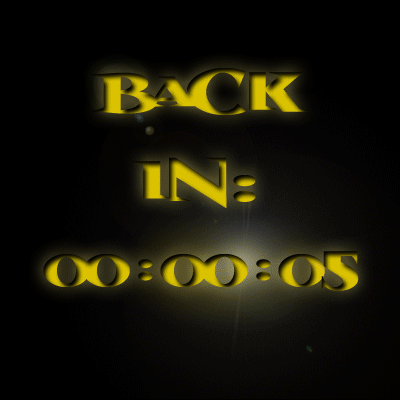 How the 4R's of wRestling Work!
Here is a quick explanation of the 4R's. The column will run TWO times a week. THREE if there is a PPV. We will group our feelings on the shows in various categories: The Right, the wRong and the Ridiculous. The Right is stuff that worked very well: a great promo, a great match and so on. PuRgatoRy is a section between the right and wrong. It shows equal traits from both sides that cannot be ignored and needs discussed. It is not a bad place per say, as things can get remedied or go the wrong way the very next week. The wRong is what it sounds like: bad matches, bad or boring promos and so on. The Ridiculous is stuff that had no right on TV: Stupid angles and so on. And there is always a possibility of a 5th R, which is as bad as they come. This column is supposed to be analytical, and at the right time very critical of the shows, it was the whole reason it was created. This is not a "mark" column, nor a "smark" column, our goal is to analyze the show from many different fronts, reward the good and call out the bad. We will not apologize for our opinions, they are as they are, whether positive or negative.
---
By: Greg DeMarco
QUICK RESULTS:
* Samoa Joe beat a masked member of Aces & 8's via tap-out in 3:05 [3/6]
* TNA X-Division Champion Rob Van Dam pinned Christian York in 3:59 [3/6]
* TNA World Tag Team Champions Chavo Guerrero and Hernandez defeated Christopher Daniels and Kazarian in a non-title match in 14:01 [3/6]
* Gail Kim pinned Miss Tessmacher in 5:20 [3/6]
* Austin Aries fought Bobby Roode to a non-contest (didn't catch the time) 4/6]
[If you're not familiar with these ratings, it's my own Personal Entertainment Factor. I use a scale of 1-6 (6, in honor of the number of sides TNA's ring should have), so there's no middle rating.]
THE RIGHT:
Austin Aries vs. Bobby Roode: I love the match, and I hope it becomes a feud. Who says heels can't feud? If they have a reason to fight, let them fight!

Samoa Joe vs. an Aces & Eights dude: Anytime I can see Joe kick ass, I'm a happy man. I don't really want to see him feud with Aces & Eights, but I expect him to do so until at least Lockdown.

The Bro Off: Whatever, I LOVED it. I'm a well-documented Robbie E fan anyways. It's not because of the gimmick, but how well he does the gimmick.

Christian York's "Where do they get these guys?" line: Not because I liked the line, but because it caused people all over the internet to claim it was TNA's way of taking a shot at the ROH wrestlers. Umm…TNA has seen great success with ROH wrestlers! Guys like Austin Aries, Samoa Joe, Christopher Daniels, even Alex Shelley, Nigel McGuinness and more. Plus, they could really benefit from signing some guys like Jay & Mark Briscoe, Michael Elgin and El Generico.

Christian York vs. Rob Van Dam: TNA missed a golden opportunity when York wrestled Bobby Roode a few weeks ago. He really needs a win, but it needs to come over a huge heel. Despite the mounting losses, he's amazingly over. They need to get the X-Division Championship over to Kenny King so he can feud with Christian York at Lockdown.

Aces & Eights recruiting?: I actually like the idea of them recruiting someone. Now, my initial thought was that this someone is probably already in the group, like Wes Brisco.

Chavo Guerrero & Hernandez vs. Christopher Daniels & Kazarian: Yet another good performance from Bad Influence. I don't know where this is going, since they keep losing to the champs.

Mr. Anderson in Aces & Eights: Yes, please! Anderson is wasted on the sidelines, and I would be fine with him in Aces & Eights. Except for the fact that this is fast becoming the NWO now.

Gail Kim vs. Miss Tessmacher: I get Kim calling out Tessmacher, but it undoes all that was accomplished with Tessmacher's push.

Booking Aces & Eights vs. Samoa Joe & Kurt Angle in a cage: I am happy that we're promoting a match like this ahead of time. I fully expect Mike Knox to be unmasked next week.
PURGATORY:
Sting is back: I'm a huge Sting fan, but every big return he makes seems like it takes away from a younger star on the roster. That's what happens when you only have two hours of TV time.
THE WRONG:
Impact Wrestling, the TV Drama (this is for the Bully Ray/Brooke Hogan opening promo): Do Bully Ray & Brooke Hogan not think Hulk Hogan sees them on the program, or at least hears about it?

Joseph Park's training: The biggest issue we have here is the fact that this all leads to the return of Abyss. And that is going to suck. Big time.
THE RIDICULOUS:
NOTHING

The 411


Mixed bag this week. TNA just has so many talented performers and not enough television time for them. The biggest casualties of this are the Knockouts Division and the X-Division. We need to see more of that. But give TNA some credit: heels can totally feud with each other.

Show Rating: 6.95

As a reminder, I will be going by the 411 scale…

0 – 0.9: Torture
1 – 1.9: Extremely Horrendous
2 – 2.9: Very Bad
3 – 3.9: Bad
4 – 4.9: Poor
5 – 5.9: Not So Good
6 – 6.9: Average
7 – 7.9: Good
8 – 8.9:Very Good
9 – 9.9: Amazing
10: Virtually Perfect
---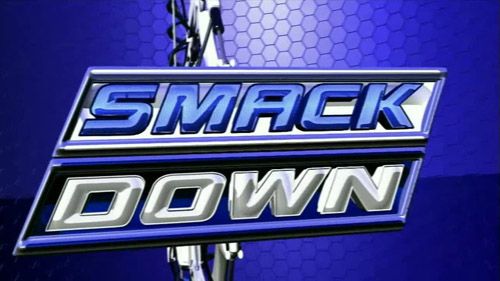 By: Larry Csonka


Smackdown! 12.28.12:
QUICK RESULTS
– Brodus Clay defeated Primo @ 1:00 via pin [NR]
– Wade Barrett, Cody Rhodes and Damien Sandow defeated Kane, Daniel Bryan and Kofi Kingston @ 10:00 via pin [**½]
– Non-Title Match: Antonio Cesaro © defeated Zack Ryder @ 4:00 via pin [*½]
– Dolph Ziggler defeated The Miz @ 10:30 via pin [**¾]
– Sheamus defeated Brad Maddox @ 3:30 via pin [*½]
– The Usos defeated The Prime Time Players @ 2:20 via pin [NR]
– World Title Match: Big Show © defeated Alberto Del Rio @ 5:00 via pin
THE RIGHT:
Wade Barrett, Cody Rhodes and Damien Sandow defeated Kane, Daniel Bryan and Kofi Kingston: I have said for some time, and it is an opinion shared by many, that when WWE puts on six man tags they almost always are good, and that was the case here. While not the best six man tag they have had recently, the match featuring Wade Barrett, Cody Rhodes and Damien Sandow defeating Kane, Daniel Bryan and Kofi Kingston was a good match. The match featured men that have had issues and have been feuding, plus everyone involved has been receiving a lot of TV time as of late, which means that the crowd was more than familiar with them, and seemed into the match due to that. Good work from all involved, fun yet chaos filled finish, which saw Barrett pick up the win over Kofi. Seriously, WWE could run six man tags on every show as far as I am concerned, because at the minimum they are "good."

Dolph Ziggler defeated The Miz: Stemming from the Miz's smart mouth the week before, which got him murderized by Big E. Langston, we got a Miz vs. Dolph Ziggler match this week. They had a good match on Main Event not too long ago, and once again had a good outing here. They got a little over 10-minutes, used it well, and Miz won at the end following the distraction from Langston. As the dastardly heels celebrated their victory, Miz decided to get one last jab in, noting that "no matter which superstar AJ was with on New Years, it would end with a bang." That ended up being a really bad idea, because while he got the laugh, he also got the ass beating from Langston once again. Overall a good segment, but I wish that the whole thing was more about Ziggler, since he is the MITB guy and heading for a world title. I just feel that it is all about AJ, then Langston, and that Dolph is the third wheel. But maybe that's just me.
PURGATORY:
EVERYONE TALKS TOO MUCH (™ Maffew): Same complaint as almost every week. I hate the show opening interview. It is a crutch, they use it too often, and yes it does set up things, which is fine. But it feels insulting to the TV audience. "Here, we will start with slow talking, so you know what we want you to know." Again, I get why they do it, and I know that me writing about it will not change, but this is my column and since I don't like it, it will go here. And that's all I have to say about that.

World Title Drama – Big Show © defeated Alberto Del Rio: The theme of the show was that the Big Show was going to defend the title. It started with Santino winning the lottery drawing, and once they did that, it devolved into COMEDY. I get that it is an end of the year show, but booking around the world title shouldn't be so comedic on TV. Sure have fun at house shows, but I didn't like this. So from there we got Santino ripping his groin learning the brogue kick, Ricardo Rodriguez getting selected next and being knocked out, and that led to Del Rio getting the shot to avenge Rodriguez. No, I am not sure if WWE knows what they want to do with Del Rio, judging from the last week of programming. The short match with Show and Del Rio was good, and I liked the locker rook getting some revenge at the end, due to Show calling them all losers earlier in the show. The finish where Sheamus and Del Rio deliver their kicks to Show also hopefully solidifies the face turn for Del Rio, because that Santa shit on Monday was really stupid considering they were turning him face.
THE WRONG:
Brodus Clay defeated Primo: This was a completely useless bout in my opinion. They really could have and should have used the time to add to the tag match that I ended up hating because it felt like such a throw away. You take the entrance and after match time, along with the short match time, and the tag team match, which is honestly more important, comes off a bit better. In this, this we got to see Clay win again over both Colons, because they always book it to make them look completely stupid. Next.

Antonio Cesaro © defeated Zack Ryder: Antonio Cesaro defeated Zack Ryder in a short, but perfectly acceptable match. Unfortunately it was a match that we have already watched on several occasions on WWE TV. This was a WWE rehab win for Cesaro, who much like Del Rio would get pushed, lose an important match, and then seemingly always get a match with Zack Ryder where they could win quickly against a guy that somehow still has fan support. I say that because WWE surely fucked Zack Ryder after he got himself over. But I digress; my real issue here is the simply fact that they haven't found jack shit for Antonio Cesaro. Yes he has the TV title, yes he mostly wins, but what has the Cesaro title run meant other than he gets on TV? Don't get me wrong, I love that the guy is getting TV time, but they haven't built a real feud for the guy, most of his PPV matches are thrown together late editions, and they are wondering why people do not care about him. They really need to build someone to get them ready for Cesaro, because the poor guy is in limbo right now as he works meaningless US Title matches. I hate to say that, but they are because no one has the push behind them that it feels like they can beat him at this point. They need to do something and do something fast, because if they don't, I worry about them booking Cesaro to the next level.

Sheamus defeated Brad Maddox: Once again, I have to say that I have no clue what they are doing with Brad Maddox. Her is a douche bag heel that is trying to get a job, and constantly fails. This isn't a story of a resilient baby face fighting for a dream, and then we finally cheer when he does, this is a guy that is an asshole that keeps losing, and in my opinion loses steam each and every week. I seriously just don't get it. They stressed that this was his "lasts hot on Smackdown," which means that he will get a last chance on Raw and finally get the gig then. But will anyone care at that point? Unfortunately, I don't care at all at this point. The wrestling was perfectly fine here but again, that doesn't mean much when this was mostly an angle driven segment for Maddox.

The Usos defeated The Prime Time Players: The Usos defeated The Prime Time Players in a short and meaningless match that didn't even need to be on the show. But it was, because they were in fill the show with anything because it is an end of the year show. But the one thing that just really bothered me was the fact that on commentary they were putting over the tag team division, and that these guys were a big part of that. For such important guys, giving them no entrance, two minutes, teasing dissention between the PTPs and giving them that shit finish was simply insulting. There are times that things do not belong on the show, and if you are going to do this, cut something else. The way it was booked, and the combination of the commentary, this just made me roll my eyes because it was so poorly done.
THE RIDICULOUS:
Nothing

The 411


WWE was in complete "mail it in" mode, with even the matches you would think would be really good, only coming off as a bit above average. If you missed the show, you missed

SHOW RATING: 4.0

0 – 0.9: Torture
1 – 1.9: Extremely Horrendous
2 – 2.9: Very Bad
3 – 3.9: Bad
4 – 4.9: Poor
5 – 5.9: Not So Good
6 – 6.9: Average
7 – 7.9: Good
8 – 8.9: Very Good
9 – 9.9: Amazing
10: Virtually Perfect
---
CSONKA's TOP PPV's of 2012:
1. New Japan Pro Wrestling's King of Pro Wrestling iPPV – 9.5
2. New Japan Pro Wrestling's Power Struggle iPPV – 8.6
3. ROH Glory By Honor iPPV – 8.5
T~4. Chikarasaurus Rex: How to Hatch a Dinosaur iPPV 8.4
T~4. DGUSA Open Freedom Fight 2012 iPPV – 8.4
6. TNA Destination X – 8.3
7. DGUSA Open the Ultimate Gate 2012 iPPV – 8.2
8. DGUSA Mercury Rising 2012 iPPV – 8.1
T~9. WWE Extreme Rules – 8.0
T~9. EVOLVE 13 iPPV – 8.0
T~9. ROH Border Wars iPPV – 8.0
CSONKA's TOP PPV MATCHES of 2012:
* From The ROH Showdown in the Sun: Night Two iPPV –ROH Title Match: Davey Richards vs. Michael Elgin [****¾]
* From The ROH Glory By Honor iPPV – ROH Title Match: Kevin Steen vs. Michael Elgin [****¾]
* From WWE Over the Limit – WWE Title Match: CM Punk vs. Daniel Bryan [****½]
* From WWE WrestleMania 28 – Hell in a Cell: The Undertaker vs. Triple H [****½]
* From DGUSA's Freedom Fight 2012 – Open the Freedom Gate Title Match: Johnny Gargano vs. Ricochet vs. Akira Tozawa vs. AR Fox [****½]
* From DGUSA's Untouchable 2012 – CIMA and AR Fox vs. El Generico and Samuray Del Sol [****½]
* From TNA Turning Point – TNA World Title Ladder Match: Jeff Hardy vs. Austin Aries [****½]
* From DGUSA's Enter the Dragon Gate 2012 iPPV – I QUIT Match: Johnny Gargano vs. Chuck Taylor [****¼]
* From DGUSA's Mercury Rising 2012 – Low Ki, BxB Hulk and Akira Tozawa vs. Ricochet, PAC and Mazaaki Mochizuki [****¼]
* From EVOLVE 11 iPPV – Fit Finlay vs. Sami Calihan [****¼]
* From TNA Slammiversary – Tag Team Title Match: Kaz and Daniels vs. Kurt Angle and AJ Styles [****¼]
* From TNA Destination X – TNA Title Match – Austin Aries vs. Bobby Roode [****¼]
* From WWE Night of Champions – WWE Title Match – John Cena vs. CM Punk [****¼]
* From WWE Extreme Rules – World Title Match: Daniel Bryan vs. Sheamus [****¼]
* From WWE TLC – TLC Match: The Shield vs. Team Hell No and Ryback [****¼]
* From The ROH Glory By Honor iPPV – Jay Lethal vs. Davey Richards [****¼]
If you haven't already, make sure you bookmark 411 or better yet, set us as your homepage! As always, thanks for choosing 411 for all of you pop culture needs!
CSONKA's YEAR IN REVIEW COLUMNS
* Looking at EVOVLE-DGUSA on iPPV in 2012
* Looking at TNA on PPV in 2012
* Looking at WWE on PPV in 2012
* Looking at ROH on iPPV in 2012
* January 2nd: The Top 10 Things I Enjoyed About 2012
* January 4th: The Top 10 iPPV/PPV Performers of 2012
The 750th edition is over…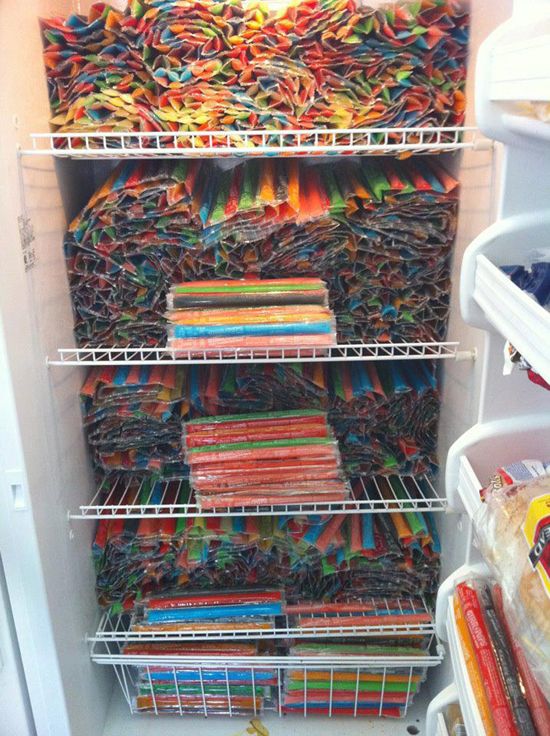 I got these on a REALLY good sale…
Your heart is free. Have the courage to follow it…TO CSONKA'S TWITTER!
http://www.twitter.com/411wrestling
http://www.twitter.com/411moviestv
http://www.twitter.com/411music
http://www.twitter.com/411games
http://www.twitter.com/411mma
NULL