Wrestling's 4Rs 2.01.13: WWE Raw and ROH TV Reviewed
February 1, 2013 | Posted by
How the 4Rs of wRestling Work!
Here is a quick explanation of the 4R's. The column will run TWO times a week. We will group our feelings on the shows in various categories: The Right, the wRong and the Ridiculous. The Right is stuff that worked very well: a great promo, a great match and so on. PuRgatoRy is a section between the right and wrong. It shows equal traits from both sides that cannot be ignored and need discussed. It is not a bad place per say, as things can get remedied or go the wrong way the very next week. The wRong is what it sounds like: bad matches, bad or boring promos and so on. The Ridiculous is stuff that had no right on TV: Stupid angles and so on. And there is always a possibility of a 5th R, which is as bad as they come. This column is supposed to be analytical, and at the right time very critical of the shows, it was the whole reason it was created. This is not a "mark" column, nor a "smark" column, our goal is to analyze the show from many different fronts, reward the good and call out the bad. We will not apologize for our opinions, they are as they are, whether positive or negative.
---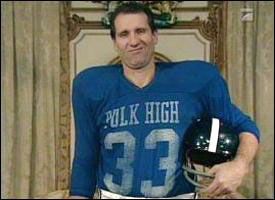 Let's rock…
By: Shawn S. Lealos
ROH Television 01.26.13: QUICK RESULTS:
* Silas Young def. Adam Page (Top Prospect Tournament)
* Matt Hardy def. Rhett Titus
* Adam Cole def. BJ Whitmer
THE RIGHT:
Kevin Steen and Jay Lethal face off – I have hated this angle because of how it makes no sense that Lethal would not get a world title shot for fighting back after Steen spit in Lethal's mothers face. However, the payoff was on this show and it was perfectly done. Lethal made all his points in the ring on the microphone to Kevin Steen. He said that Steen wanted to beat everyone in the back who believed in honor, but had never beat Lethal. He said that Steen was scared. He then said that he knew he could beat Steen. While Steve Corino and Jimmy Jacobs stood in the ring and talked shit to Lethal, Steen stayed quiet. Finally, Steen turned and left. He paused on the way out and said "I accept" before walking to the back by himself. This is a great payoff to a struggling storyline.

Silas Young vs. Adam Page – I continue to be impressed by the Top Prospect tournament. Silas Young looked fantastic in this match. He reminds me of rugged old school wrestlers, like Dick Slater or Tom Pritchard, but he has the agility and abilities of an X-Division wrestler. The guy has all the tools, and a perfect dickhead attitude. Adam Page I have seen before, and he really reminded me here of a young Brian Pillman. The match was really good, with the highflying Page giving it all he has, but Young was too much and took the win.

Charlie Haas – With Shelton Benjamin gone, it is time to push Charlie Haas as a single's star and this is how it starts. Haas came to the ring and started cutting a promo about how Ring of Honor told him to stop cursing and stop flipping the bird, so he started cussing more and said censer this while flipping off the camera. Haas is a GREAT promo as an asshole. This all led to him challenging a guy trying to clean up the ring area, who said he is a wrestling student at the ROH dojo. The guy was maybe 125 pounds and Haas called him Cheeseburger. Haas then challenged him to a match and beat the shit out of him, finishing off with the Haas-lock for the submission. Haas was a superstar in this promo and it was great fun.
PURGATORY:
Adam Cole vs. BJ Whitmer – Whitmer looked really good here, selling himself as the gutsy wrestler who will give everything he has in the face of adversity (head injury from Final Battle). However, Adam Cole came across as someone who will do anything to win, which is good for the champion, but it goes against his baby face persona. I guess that is good, making him a more dangerous competitor, but it just didn't seem to work in this match. I also have to count off for Matt Hardy's commentary, because he just isn't that good on the microphone, he repeated himself a lot, backtracked on his comments at times (not in a good heal way), and just came across as lame. The match was just average, which is not good for the main event, but Whitmer alone raised this to purgatory.
THE WRONG:
Matt Hardy vs. Rhett Titus – This isn't in wrong because of the fact that Matt Hardy won the match. I have no problem with Hardy beating Rhett Titus because I don't think Rhett is that good when all is said and done. The problem here was the match was just average. They worked a slower match with a move here and there. I also noticed how they were selling Rhett's rib injuries to explain the loss, which wasn't really needed because Matt is better anyway. Out of all the matches to start 2013, this was the worst so far, but it was still decently average. Just not very entertaining. This match is not what Ring of Honor is all about.
THE RIDICULOUS:
Nothing

The 411


I didn't list it in the 4Rs this week, but I want to mention again the increased production values. Last week, I talked about the new intro and the new graphics, and they are really a huge step up. However, their camera work is improved as well. They are really doing a lot of good things on the production end, and with the increased value of in-ring wrestling and better thought out storylines, ROH might be turning the corner in 2013. One match on this card was great and the other two were serviceable, it is just strange the better match was the opening match. The promos were fabulous, with both Jay Lethal and Charlie Haas coming across as big-time stars. Another solid show in an improved 2013 campaign.

SHOW RATING: 7.5
---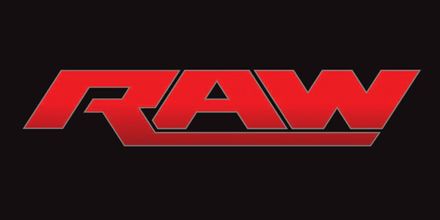 By: Tony Acero


WWE RAW 1.28.13:
QUICK RESULTS
– Randy Orton defeated Antonio Cesaro [**1/2]
– Bo Dallas Defeated Wade Barrett [1/2*]
– John Cena Defeated Cody Rhodes [NR]
– Alberto Del Rio and The Big Show Fought to a No Contest in a Bodyslam Challenge [NR]
– Kaitlyn and Tamina fought to a No Contest in a Lumberjill Match [NR]
– Sheamus Defeated Damien Sandow [***]
– Team Hell No Defeated Dolph Ziggler and Chris Jericho [*1/2]
THE RIGHT:
PUNK BE CRAY CRAY: Ah yes, the lunatic former champion! Punk does this role well, and he started off the show with some FIYAH! His anger felt legit, and with the way he lost, there were some people that felt the same way. Vince being involved seems just a tad artificial, but that's only if I dive too deep into the inconsistencies that his presence presents. Anyways, I feel Punk being the first person out there makes perfect sense, as he would want to get out what he had to say as soon as he had the opportunity. Typically, a talking promo to start the show bugs me a bit, but this was perfect.

ORTON VS CESARO: They're really sticking to this face turn, aren't they? Especially with The Miz doing some heel tactics at the end of this match. Eh well, at least they're doing something other than gettin squashed. Orton has always been a guy that divides us IWC fans more so than others. I can't help but applaud the dude, though, because he always seems to look good with a majority of his opponents, falls down for them more than other big names, and even when he doesn't, it doesn't seem to hurt the opponent in the least. Case in point, Cesaro had a ref that he didn't trust, and an opponent in Orton. It was almost a foregone conclusion that he would lose. Still, the match was fun and even before Orton went into his five

BODY SLAM CHALLENGE: Although the spin of the wheel mattered absolutely nill, what transpired was really sweet. Big Show, in his angry, heelish ways, took a page out of John Cena's Ricardo Rodriguez's book and duct taped Del Rio to the ropes, then proceeded to beat the snot out of Rodriguez. Although we've seen this before, we're not fully invested in Del Rio as a face, making this moment more impactful, as Del Rio sat "knocked out" (by the way, work on that, Del Rio) and his lil buddy was terrorized. Small, but continues the storyline they're going with and I think a lot of people have hopped on board of the Del Rio train than originally expected.

SHEAMUS VS SANDOW: We've seen this before, but I think it's one of those matches that gets overshadowed for some reason, because the few times I've seen it, I have loved it. In fact, I think it was a match against Sheamus that really brought Sandow to my attention and showed he was anything but "just character." They work so well together, and I have a feeling Triple H has a hand in this, somehow. Anyways, the match was rough and tough, physical and hard hitting, and Sandow losing didn't hurt him in the slightest – which, unfortunately, cannot be said for his tag team partner.
PURGATORY:
VEGAS CHALLENGE: Maybe I wasn't paying attention the last few years, or maybe Vickie just isn't good in so many frequent shots, but for whatever reason, this week's show was all over the place in terms of quality and believability. Small moments like Ryback getting the "Make me Laugh" spot, or Cody spinning a wheel of supertars (which didn't come up again), or The Miz as special guest referee. The fact that there were three different wheels to spin also didn't sit well with me. Sure, the wheel landed on these decisions to make the matches, but how were the people actually chosen? This was particularly glaring when the "Strange Bedfellows" match was conveniently chosen to be against Daniel Bryan and Kane. Typically, these shows have an element of surprise and excitement, but this week's episode fell really flat, really flat.

BO BEATS BARRETT, BITCH: I've seen Bo, and he's got a lot of talent. I'm sure there's a reason why he's gotten to the top show, but what I'm not sure about is how I feel about this decision. They're going the 1-2-3 Kid route, and I suppose it could work – if they keep the faith, but what I'm not sure is if anyone cares. Nobody knows Bo, and Barrett is only just barely shaking off the dust of mediocrity. I'll give this a bit more time before I hate it, but it's awfully close.

CENA'S PROMO: Please understand, that this promo and his match beforehand are being treated as completely separate entities in this week's Rs. For all the shit I give this man, it's only fair that I applaud when he does something relatively Right. To a degree, he put us, as fans, in our place, and came off as a bit of a dick. That's all well and good. The key to the effectiveness of this promo was that it was linear and unwavering. Cena didn't change from idiotic to serious. He stayed one emotion and sold the hell out of it. There are few (very few) moments when Cena can hold his own on the microphone, and I will never shy away from saying as much. This was one of those moments. (The timing….not so much).

Of course, this was all enhanced to the nth degree when The Shield came down to fuck some shit up. Shortly thereafter, Sheamus and Ryback come down to help out the golden boy, and look who was left standing. Wonderful. This telegraphs the announcement for later in the night, and makes The Shield a continuing imposable force.

PUNK AND ROCK TALK: As I said earlier, having Punk being the pissed off man, hell-bent on getting his title back worked well. He wasn't here to make a grandeur statement, simply to get what he believes it rightfully his. The Rock's promo wasn't groundbreaking, and Punk's response was expected, but it still worked within the confines of the show.

Now then, you may ask yourself why the previous two entries are in puRgatory if I spoke so highly about them, and the answer is the position of them on the card. When John Cena announced that he was going after "either CM Punk or The Rock," it kind of caused a deflation of The Rock/Punk moment. Punk announced the rematch in such an effective way, but it lost a lot of it's potency because we already knew it was going to happen. When you have John Cena come out and say he is facing either of the two, then what's the point of CM Punk announcing "The Rock getting a rematch" in such a way that is meant to create suspense. I don't know why they structured it this way, but the previous really hurt the latter.

YOU'RE FI—: There were a lot of questions here that arose, but I think – for the most part – the closing segment went well. The reveal of The Shield and Maddox working for Heyman wasn't shocking, but was well done. I don't think this makes The Shield look any less imposing or intense, but it does make one wonder the motives behind their attacks that don't include CM Punk. Maybe they'll clear that up, maybe they won't. I don't know. Brock's return was a bit of a surprise but I fear it's going to lead to what many of you have already pointed out – the return of "Captain Save-a-Pop," HHH. Triple H, coming back to defend his father's honor would be a horrible storyline, I feel – and so unnecessary. But, they're going to have the match and there's nothing we can do to stop it, so we may as well accept it.

What sticks this firmly in the puRgatory section is the lack of believability of this whole firing business. Doesn't Heyman work for CM Punk? Isn't he a manager, apparently on Punk's payroll – and not McMahon's? And when did McMahon get the power to fire back? Ain't he some other made up position other than big boss? I know this is nitpicking, but it's these holes that any other television show or entertainment entity would be torn apart for, and if that's what Vince wants his empire to appear like, then he needs to recognize such flaws.
THE WRONG:
RYBACK > KATT WILLIAMS: I think where they went wRong with the show as a whole is that they wrapped the gimmick around their ideas, rather than allowing the gimmick to enhance their ideas. A perfect example is when Ryback was apparently going to take on the PTPs. This was probably to be a squash match that proved Ryback was a monster (In case, you know – you were completely unaware by now), but because they had to have some sort of "spin of the wheel," they did this which came off as…utterly pointless.

CENA > CODY, IN CASE YOU DIDN'T KNOW: So…they couldn't just have Cena come out and cut the promo that he cut? They had to have a nonsensical ass kicking of Cody Rhodes first? Pointless and dumb. Notice the difference between Sheamus vs. Sandow and Cena vs. Rhodes. Why must they resort to such idiocy when there are so many other, easier ways of doing things?
THE RIDICULOUS:
WWE'S FUNNY BONE: I really do question my humorous body of work when I watch the WWE. I consider my jokes, my ability to not take anything seriously, and my continuous efforts to be a fun-loving, cute and funny guy from California. Moments on WWE television really make me question this, though (not the cute part…that's never reconsidered). Am I out of touch, or are these things truly NOT funny. Khali is a huge waste of space – as a wrestler – and having him butcher HBK's entrance theme isn't a disgrace on HBK, but simply a waste of television time. It wasn't funny in the least, and served absolutely NO purpose. Then we get to the lingerie moment of the night, and let me ask you this, PG-lovers, how is this any worse than seeing two hot women like AJ the wrestler and AJ the General Manager hit each other with pillows?!

In all seriousness, this was yet another pointless moment that really did nothing for anyone. The only silver lining here is that we see that Tensai no longer takes himself seriously – and that could only help his psyche, considering he has lost all intensity he may have had when he first arrived.

"IT'S GOING TO GET BETTER, FOLKS, I PROMISE: THIS! THIS is why NXT Season 3 was the worst television experience in my entire life. THIS! THIS is why Michael Cole is the man that was hated for over a year! THIS! THIS is why the announce team is universally eye-roll inducing. You NEVER say stupid shit like this about your product on LIVE television. And if you do; if for some DAMN reason you feel the need to spurt out that 'yes, my product sucks major unshaved ball sack," then that should be a sign to CHANGE YOUR FUCKING PRODUCT! This has happened far too many times in the past with the WWE and I can't tell you how much I hate it – actually, yes I can.

Be sure to Read the 5&1 for a more in-depth look at the idiocy of the announce booth of the WWE, because right now, I have to drop kick a cardboard cutout of Michael Cole…and don't ask how I got one!

The 411


This show was all over the place. We had a couple of quality matches with Orton and Cesaro, and Sheamus and Sandow, but that's really where the quality stops. Sure, seeing The Shield get the upperhand again was solid, but there were far too many glaring issues with tonight that both hurt the show and may hurt the future of the product. I felt tired after watching RAW, and that's a damned shame.

SHOW RATING: 6.0
---
YEAR IN REVIEW (PPV) by Csonka:
TOP PPVs:
* NJPW WrestleKingdom 7 iPPV – 9.9
* TNA Genesis – 5.0
TOP PPV MATCHES:
* From The NJPW WrestleKingdom 7 iPPV: IWGP Heavyweight Title Bout – Hiroshi Tanahashi © vs. Kazuchika [****¾]
* From The NJPW WrestleKingdom 7 iPPV: IWGP Jr. Heavyweight Title Bout – Prince Devitt © vs. Low Ki vs. Kota Ibushi [****½]
* From The NJPW WrestleKingdom 7 iPPV: IWGP Intercontinental Title – Shinsuke Nakamura © vs. Kazushi Sakuraba [****½]
* From The NJPW WrestleKingdom 7 iPPV: Togi Makabe vs. Katsuyori Shibata [****]
* From The NJPW WrestleKingdom 7 iPPV: Yuji Nagata vs. Minoru Suzuki [****]
* From TNA Genesis – Elimination Match for the TNA World Title: Jeff Hardy © vs. Bobby Roode vs. Austin Aries[****]
If you haven't already, make sure you bookmark 411 or better yet, set us as your homepage! As always, thanks for choosing 411 for all of you pop culture needs!
The 759th edition is over…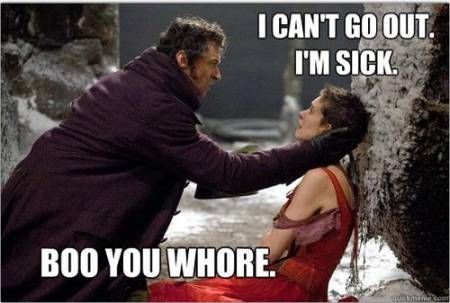 Your heart is free. Have the courage to follow it…TO CSONKA'S TWITTER!
http://www.twitter.com/411wrestling
http://www.twitter.com/411moviestv
http://www.twitter.com/411music
http://www.twitter.com/411games
http://www.twitter.com/411mma