Wrestling's 4Rs 2.08.13: WWE Monday Night Raw Reviewed
February 8, 2013 | Posted by
How the 4Rs of wRestling Work!
Here is a quick explanation of the 4R's. The column will run TWO times a week. We will group our feelings on the shows in various categories: The Right, the wRong and the Ridiculous. The Right is stuff that worked very well: a great promo, a great match and so on. PuRgatoRy is a section between the right and wrong. It shows equal traits from both sides that cannot be ignored and need discussed. It is not a bad place per say, as things can get remedied or go the wrong way the very next week. The wRong is what it sounds like: bad matches, bad or boring promos and so on. The Ridiculous is stuff that had no right on TV: Stupid angles and so on. And there is always a possibility of a 5th R, which is as bad as they come. This column is supposed to be analytical, and at the right time very critical of the shows, it was the whole reason it was created. This is not a "mark" column, nor a "smark" column, our goal is to analyze the show from many different fronts, reward the good and call out the bad. We will not apologize for our opinions, they are as they are, whether positive or negative.
---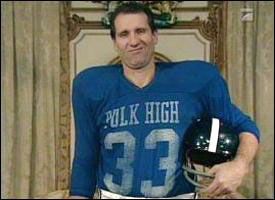 Let's rock…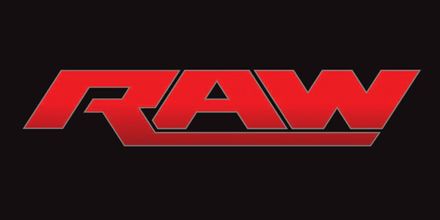 By: Tony Acero
WWE RAW 2.04.13: QUICK RESULTS
– Ryback Defeated Antonio Cesaro [**1/2]
– Jack Swagger Defeated Santino Marella [NR]
– Alberto Del Rio Defeated Cody Rhodes [*1/2]
– Daniel Bryan Defeated Rey Mysterio [**1/2]
– Sheamus Defeated Kane [*1/2]
– Randy Orton Defeated Wade Barrett [**]
– CM Punk Defeated Chris Jericho [***3/4]
THE RIGHT:
CESARO AND RYBACK: Who was shocked that this thing was given damn near ten minutes, and was pretty solid to boot. It's a shame we missed a chunk of it, but still what we got showed that Ryback is a bit more one-note than originally appearing, and may very well stick around a little bit longer. Nothing groundbreaking, but it seems that Cesaro is someone they want to keep strong, and if commentary (which is usually very, very weak) is building him up even in a loss, we got something going here.

BRYAN VS MYSTERIO: Damn, what a tease. In the Smackdown Rs, I mentioned that a long match between these two would be amazing. Tonight we got about 8 minutes and it was a great preview of what these two could possibly do. Bryan continues to show why he may still very much be underrated and Rey, even with his newfound girth, can still move more than half of us fans. This was another match where a commercial break kind of hurt, but what we got was solid and I am very interested – somehow – in a feud between these two.

WIG-SPLITTING TIME: On the flipside of the return coin, Mark Henry opted that it was time, and he did not disappoint. This may seem odd, but didn't he seem more SOLID than usual? Like, if you touched him it'd be akin to touching the Terminator's face? Anyways, he came in and handled Bryan, Sin Cara and Mysterio, and I wouldn't be surprised to see him in either of the Elimination Chamber matches.

Now below, I complain that Swagger's character was unchanged, and thereby lacking any actual impact of emotional resonance as a return. In an effort to not sound like a hypocrite, I want to point out that Henry's character was never broken. In fact, his character is one of "top of the food chain" stature, and the return he made followed suit. Swagger was in nowheresville, and heading to suck alley real quick. His return shows no actual growth of a character that sorely needed it. At any rate, this is about Henry and I'm sure Andy Critchell's boner had a boner at this particular time.

KANE/BRYAN: When Kane and Daniel Bryan first got together, I thought there was potential for humor. When they won the tag team titles, I cried foul and said that it would destroy what LITTLE build they did for the tag division. Now I won't say that I was wRong (because really, are we that far off from where we were a year ago in the tag team division?), but what I will say is that Bryan and Kane have been a pleasant surprise in terms of humor and quality in the ring. Bryan seems to have been the motivating factor behind Kane's newfound solidarity within the ring. Since the three-ways with Kane, Cena and Bryan, Kane has been a great performer. Bryan, too, has been a wonderful wrestler. I feel that the dissension and slow burn that they are allowing these two to go through will emanate into something great, and I am thoroughly looking forward to it. Whether it be a match at Mania, or just a stronger bond as a tag team, I'm interested to see where it's going.

HEYMAN: Heyman is really milking the slimy heel factor that he owns so well. Him and Vickie in the ring together were at their annoying best, and although The Miz character simply isn't working, this was one segment where it wasn't his to mess up. The following beat down with Brock was fun to see; I've missed the ol lug. I love that Heyman is playing the sorrowful owner of the mean and brutish pitbull that is Brock Lesnar. I don't know where or how Triple H fits into all of this, but I'll enjoy it as long as I can before he gets here…

PUNK AND JERICHO: You knew this was going to be here, and with reason. If you didn't miss Chris Jericho before his return at the Rumble, then you most certainly do now. This match was roughly 15 minutes, but it left me wanting 15 more minutes, at least. Tons of action, and a sense that these two knew each other really well. From a kayfabe standpoint, both were attempting to prove that they were the best in the world, yet each man felt they had less to prove than they ended up doing. From a wrestling fan's standpoint, it was just a joy to watch.

BRUNO TO THE HOF: If you are a wrestling fan, you know the man's name. I am – in no way – a wrestling historian, and I make no effort to be so. Still, the name Bruno Sammartino is one that lives synonymously with the WWE and even more so with Madison Square Garden. It's awesome to see a piece of history still alive today, and even more awesome to be able to celebrate said history. We complain so much about this product that it's good to sometimes check out the good old days, when columns like this didn't exist, and I was hardly a twinkle inside of a twinkle in my grandparent's eyes…the good ey.

MADDOX BE CRAY CRAY: Call me crazy, but I enjoyed the closing segment of RAW and truly only have one complaint – which I'm sure you can all guess by now. Let me shine the light on the positive first. Maddox truly will do anything to get noticed, and I think this was yet another attempt for him to get a job by "standing up for Vinnie" and being a badass. It didn't work out, but it might in coming weeks. Then there's the walk out from Cena, Sheamus and Ryback. I, personally, thought that was pretty bad ass and my only issue is the fact that our savior, John Cena had to be involved. Please tell me why this couldn't be Orton? Look, The Shield has been an unstoppable force since its incarnation, and they've done so well in protecting them. It's been great, but we all know that heels must lose, and there needs to be a face to allow that. Having Cena step in and be that face, however, is sooooooo wRong. We know how this ends, and it's with Cena standing atop the three men that have run wild for the past few months now, proving yet again that Cena is the ultimate man in the WWE and can handle any and every "bad guy" out there. This moment could have been great, it could have been exciting – there were moments where it was, admittedly, but the dude standing on the apron, smiling at the crowd, calling it "impossible" that he would win the Rumble when we ALL guessed it, that man does not need to be the leader.

Still, the imagery was cool… ;/
PURGATORY:
PUNK OPENS: Don't get me wRong here, I actually really enjoyed a lot of what went down here, particularly the WWE Active option and the angle that Punk anger seems to be taking him. Still, there were a few things off-putting, and no not solely based on Booker's flubbing of lines (although, that's a part of it). I know that Heyman is attempting to still lie through his teeth, and with the Heyman character, that works. With Punk, however, I'd love for him to simply continue the route of the innocent bystander. They went one up here tonight, however, and I am not sure I like it. The accusation of doctoring the photo seems more like a Heyman ploy than a Punk lie. I also am not sure how I feel about Punk taking the role of the victim, still counting days, and calling himself the "People's Champion." For some reason, it goes against what I believe Punk to be. Still, maybe I am just missing something and you guys will graciously point it out to me. Until then, however, we'll stick this here.

SWAGGER: I talked about this in the Smackdown Rs a bit already, so if it sounds repetitive, oh well. In the Rs, I said:

Another thing that seemed lacking was the return of one Jack Swagger. Now look, I wasn't expecting a grandeur return with bells, whistles, and strippers but this was just lackluster. So after months away, the return of Jack Swagger saw longer hair and some scruff on his chin. THAT is what I was waiting for? I think they screwed the pooch here, as they really could have made Swagger a bigger deal than this. It's only week 1 of his return, but starting with a bang, they did not do.

I held hopes for them to possibly build him up a bit, but it seems like they're taking an alternate and "tried and true" method of squash matches to rebuild. More often than not, it doesn't work. There's no alteration in the Swagger character, and absolutely no reason to care about the dude. He's great in the ring, but there's nothing about his character that warranted the time off OR allowed us to care that he is back. You want an impactful return, see Mark Henry.

DEL RIO/RHODES/SHOW: I'm still very unsure about the entirety of the Show and Del Rio Show. First, although the 2 minutes that Del Rio and Rhodes had was good, it was far too short of a match for Cody to be losing in. I really wish they'd give him a bit more time – and could have, if they cut the numerous recaps they had (which we'll get to). Anyways, Big Show's moments in the hotel were odd at times, such as us watching him eat as if we needed to know that Big Show eats. Del Rio showing up like a goon from an evil soccer game was cool to an extent, but something was missing – especially considering last week, he damn near murdered Show with a pipe. In short, I like the feud, I like Del Rio as a face, and I think Big Show is a great heel…but this fell really short for me.

BARRETT: This is – I believe – the third match in as many weeks that these two have had together, and although the first one was a solid affair with tons of back and forth action, the following matches seem to fall each in quality. Whereas before, the Intercontinental Champion had a fighting chance against Orton, he now looks relatively weak in the ring. Sure, we can claim that he is distracted by the presence of Bo Dallas, but I really enjoyed the match that he and Orton had a couple of weeks ago, and even applauded he and Orton for being different than a typical Cena squash. This week was only JUST better, as Barrett kind of looked like a chump. Fix this, WWE…
THE WRONG:
RECAP CITY: Far too many recaps in this week's episode, and considering it's Mania season, I fear we'll be getting this a lot more. But with just under 20 minutes of advertising or recapping of earlier events, last week's events, etc. there was plenty of times where I felt other matches could have used this to their advantage and were cut short due to it. Timing is everything, and these things – mostly – take away from the show more than add to it.
THE RIDICULOUS:
NOTHING

The 411


This RAW had much more solid action than usual, and a great main event match. There was nothing wRong, as they took a lot of nonsense out. Truly, my biggest complaint lies in the constant advertising of the product within the product, and considering the season, I don't think that's going anywhere.

SHOW RATING: 7.5
---
VINCE MCMAHON SAYS IF YOU DIDN'T LIKE RAW, THEN…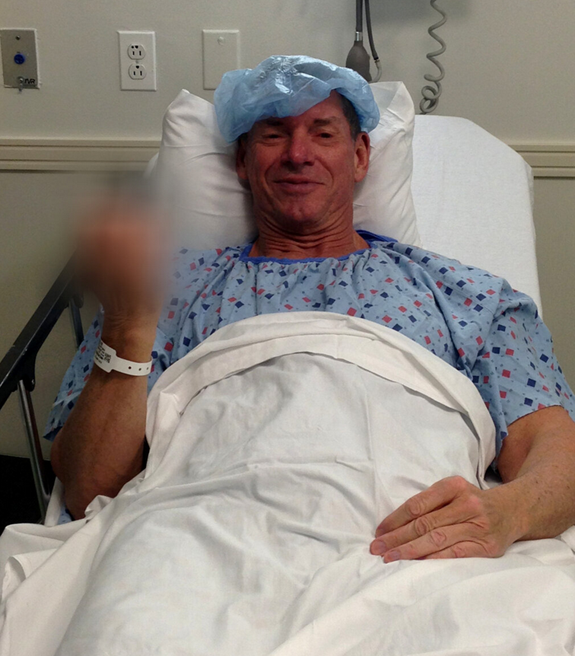 YEAR IN REVIEW (PPV) by Csonka:
TOP PPVs:
* NJPW WrestleKingdom 7 iPPV – 9.9
* WWE Royal Rumble – 7.0
* TNA Genesis – 5.0
TOP PPV MATCHES:
* From The NJPW WrestleKingdom 7 iPPV: IWGP Heavyweight Title Bout – Hiroshi Tanahashi © vs. Kazuchika [****¾]
* From The NJPW WrestleKingdom 7 iPPV: IWGP Jr. Heavyweight Title Bout – Prince Devitt © vs. Low Ki vs. Kota Ibushi [****½]
* From The NJPW WrestleKingdom 7 iPPV: IWGP Intercontinental Title – Shinsuke Nakamura © vs. Kazushi Sakuraba [****½]
* From The NJPW WrestleKingdom 7 iPPV: Togi Makabe vs. Katsuyori Shibata [****]
* From The NJPW WrestleKingdom 7 iPPV: Yuji Nagata vs. Minoru Suzuki [****]
* From TNA Genesis – Elimination Match for the TNA World Title: Jeff Hardy © vs. Bobby Roode vs. Austin Aries[****]
* From The WWE Royal Rumble – The Royal Rumble Match [***¾]
* From The WWE Royal Rumble – WWE Title Match: The Rock vs. CM Punk [***¾]
If you haven't already, make sure you bookmark 411 or better yet, set us as your homepage! As always, thanks for choosing 411 for all of you pop culture needs!
The 761st edition is over…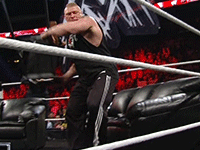 HAHAHA…fuck off Miz!
Your heart is free. Have the courage to follow it…TO CSONKA'S TWITTER!
http://www.twitter.com/411wrestling
http://www.twitter.com/411moviestv
http://www.twitter.com/411music
http://www.twitter.com/411games
http://www.twitter.com/411mma