Wrestling's 4R's 2.11.13: WWE Smackdown, TNA IMPACT Wrestling & DGUSA iPPV Reviewed
February 11, 2013 | Posted by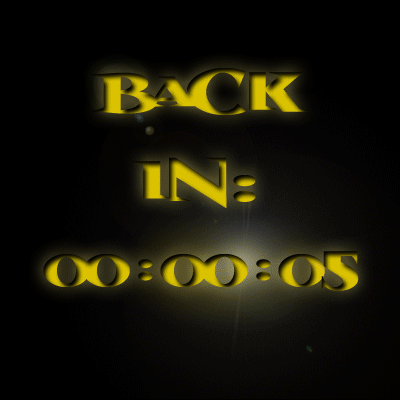 How the 4R's of wRestling Work!
Here is a quick explanation of the 4R's. The column will run TWO times a week. We will group our feelings on the shows in various categories: The Right, the wRong and the Ridiculous. The Right is stuff that worked very well: a great promo, a great match and so on. PuRgatoRy is a section between the right and wrong. It shows equal traits from both sides that cannot be ignored and needs discussed. It is not a bad place per say, as things can get remedied or go the wrong way the very next week. The wRong is what it sounds like: bad matches, bad or boring promos and so on. The Ridiculous is stuff that had no right on TV: Stupid angles and so on. And there is always a possibility of a 5th R, which is as bad as they come. This column is supposed to be analytical, and at the right time very critical of the shows, it was the whole reason it was created. This is not a "mark" column, nor a "smark" column, our goal is to analyze the show from many different fronts, reward the good and call out the bad. We will not apologize for our opinions, they are as they are, whether positive or negative.
---
Impact 2.07.13:
By: Larry Csonka
QUICK RESULTS:
–
X-Division Title Match
: RVD © defeated Zema Ion and Kenny King @ 6:00 via pin [*½]
– James Storm defeated Jessie Godderz @ 3:00 via pin [*¼]
–
Tag Team Title Match
: Aries and Roode defeated Chavo and Hernandez © @ 17:50 via pin [***¼]
–
Non-Title Match
: Miss Tessmacher defeated Tara © @ 6:25 via pin [*]
–
Tables Match
: Sting and Bully Ray defeated Aces and 8s @ 14:06 [*½]
THE RIGHT:
Tag Team Title Match – ARIES AND ROODE WIN: The highlight of the show was the tag team title match. Not only was it the best match on the show, but also in my opinion it was the right result. Chavo and Hernandez have been cold as champions, in a division that is on life support. They got a lot of time; they had a good match and the right team won. While I'd rather see Aries and Roode in the main event scene, they aren't being used in that capacity, and they will do the failing tag division a lot more good as the champions. They are over, they work well with anyone on the roster, and they have the credibility to carry the division in the short term. I think most will agree that a feud with Daniels and Kazarian will be great both in and out of the ring.

Sting and Bully Ray defeated Aces and 8s – THE MATCH: Sting and Bully Ray defeated Aces and 8s in the main event of the show. The match was a tables match, which was the right amount of smoke and mirrors to cover Sting's limitations and to allow Bully ray to shine. Overall the match was solid, with a hot crowd that made it seem even better, which is what TNA matches tend to lack, especially in Orlando. Thankfully the UK crowd was once again an ally to TNA. While some found it silly, I enjoyed Bully Ray's "Hulking up" deal, as it played into the angle where he is trying to prove himself to Hulk. Unfortunately it wasn't all good, but we'll get to that later…
PURGATORY:
Miss Tessmacher defeated Tara: Miss Tessmacher defeated Tara in a non-title match on Impact this week. The match was just there, nothing special and felt as if it fell off as it kept going. What I did like was the booking here. They did the angle where Tara and Jessie annoyed Brooke Hogan, so Jessie was banned from ringside. This also makes sense because he constantly costs Tara's opponents their matches. This time he wasn't there, Tara was constantly distracted by his absence, and at the end of the day it cost her a victory. It's just a shame that the wrestling wasn't as good as the booking here.

Rockstar Spud Debuts: They showed a video package for the TNA British Boot Camp on the show, and showed that Rockstar Spud was the winner of that show. They debuted him on the show, and for the most part I felt it fell very flat. First of all, let me say that the set up and placement of the debut worked perfectly, being that this was a UK show. But other than that, while not a horrible debut, it wasn't that good either. Having Borash in the ring to introduce him was poor, due to the fact that Borash looked like a giant next to him. It is one thing for a wrestler to look bigger next to another wrestler, but for an announcer to tower over the new guy, that should be avoided. Also, the fact that he didn't get to do anything of note and had a confrontation with Robbie E of all people, leading to a weird dance with Rob Terry; you've just made the guy a member of the geek squad on week one. Hopefully they have a better plan for week two, but I do not think they got him off to a great start.

James Storm defeated Jessie Godderz: Last week I wrote this about James Storm…

The bad news is that they have no idea what to do with James Storm. Sure the crowd enjoyed the little match and all, but this guy was supposed to be THE GUY BROTHER, but instead, they continue to throw him out there with no rhyme or reason. Quite honestly, it would be better to keep him off the show than to involve him in this low card bullshit that only make him look small time instead of a main event guy they wanted him to be.

And I still sand by that. Storm is thankfully over well with the fresh crowd, but seems to be stuck spinning his wheels. For a comparison, he seems like Randy Orton right now. He generally beats who he should be beating, he puts over the guys that need it more than him, but generally has no direction. Hopefully they do something with him and fast. On the bright side, he did take out Jessie, which fed into the Tara facing Tessmacher and losing deal.

Aces and 8s Kick Off The Show: Aces and 8s kicked off impact this week, with the official introduction of Wes Briscoe and Garett Bischoff as members of the gang. Devon spoke about how they are dominating TNA and such, and the things that stood out to me were #1) There was only one masked member left and #2) this is such a non-threatening group of individuals. They lose all the time, and they are made up of Devon, Gallows, Knox, Garett, Wes, Anderson and a masked dude who is likely D-Lo. Don't get me wrong, I like that Gallows and Knox got a job, but I just do not think that this is an imposing group, at all. It's like TNA purposely said, "Lets make the nWo C-Team!" I did like that they gave Wes and Garett explain the actions, as it was a solid follow up to last week, and that they also made sure to focus on taking Angle out last week. It was solid, if unspectacular, but at least it was a follow up to what was the major show closing angle from the week before.
THE WRONG:
X-Division Title Match/Division: We had an X-Division title match on the show, showing off three of the four competitors the division has been using as of late. The match was fine I suppose, but the X-Division is on life support and I am feeling no connection to it these days. I like Ion, I like King; but RVD as the champion has completely killed any and all interest I have in the division. He is older, slower, and doing the same match he has been doing since 1999; only it takes him three times as long, one part botch and do over, the other he is just slow and doesn't look motivated. Get the title off of him, let King, Ion and York do the heavy lifting until you bring in some fresh faces and then actually give the division some real time. It is so sad that the division that made me really enjoy the promotion has fallen so far that it makes me not enjoy the product when it is on TV.
THE RIDICULOUS:
Sting and Bully Ray defeated Aces and 8s – THE RESULT: I didn't want to punish the match, as the crowd heat was great and the match itself was pretty fun. But as for the result, I once again have to say that week in and out the Aces and 8s come off as such a joke. They once again lost a marquee match up, and lost it due to the fact that they come off completely incompetent. They had a match with no rules, and still lost. They had a match where another member of the gang ran in, and they lost. The argument that they aren't supposed to win matches and are bad asses outside the ring holds NO WATER because they suck there too. They are on the road to being one of the worst stables in recent memory, and maybe of all time if the shit booking continues. Add in the facts that they basically dropped the ball on Ray's revenge on Devon after all of these months, the fact that they threw hat felt like an angle ending celebration and that it HAD to be centered around Hulk Hogan and this whole thing was a big pile of fail as soon as the third count hit the mat.

The 411


Overall this was an average show this week from TNA. The only really bad thing was the booking of Aces and 8s, but considering that the angle is a main part of the programming, that is not good at all. Aries and Roode, while I feel they should be in the main event scene, are a great choice as tag team champions. They are entertaining as hell, will have a great feud with Daniels and Kazarian, and Chavo and Hernandez sucked the life out of the program when they were on TV. Hopefully things pick back up next week, and the show more resembles last week's really good show.

Show Rating: 6.0

As a reminder, I will be going by the 411 scale…

0 – 0.9: Torture
1 – 1.9: Extremely Horrendous
2 – 2.9: Very Bad
3 – 3.9: Bad
4 – 4.9: Poor
5 – 5.9: Not So Good
6 – 6.9: Average
7 – 7.9: Good
8 – 8.9:Very Good
9 – 9.9: Amazing
10: Virtually Perfect
---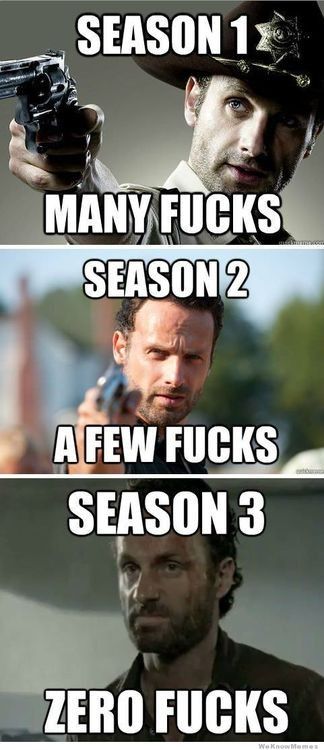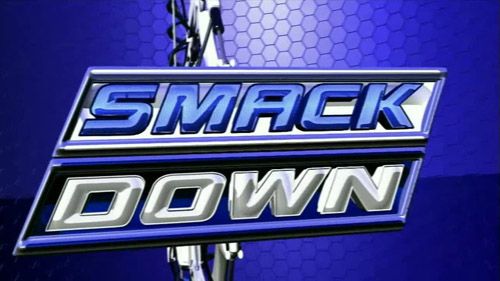 By: Larry Csonka


Smackdown! 2.08.13:
QUICK RESULTS
– Cody Rhodes defeated Kofi Kingston @ 3:30 via pin [*½]
– The Great Khali defeated Titus O'Neil @ 1:30 via pin [NR]
– The Big Show defeated Kane @ 6:43 via pin [*]
– Jack Swagger defeated Justin Gabriel @ 2:30 via pin [NR]
– Tensai defeated Drew McIntyre @ 1:10 via DQ [NR]
– Antonio Cesaro defeated Sin Cara @ 2:20 via pin [NR]
– Mark Henry defeated Randy Orton @ 4:40 via pin [**]
THE RIGHT:
The Great Khali defeated Titus O'Neil AND THEN MARK HENRY KILLED HIM!: The Great Khali defeated Titus O'Neil in a shitty match, one which I normally would have tossed into the wrong. But, but this was all a set up for Mark Henry to reopen the Hall of Pain! Following his return on Raw, I was interested to see what the follow up for the returning star would be, and I feel that they did a very good job here. He killed fan favorites on Raw; he killed a giant here on Smackdown, and has officially been put back into the mix in the world title scene. BECAUSE THAT IS WHAT HE DOES. I love Mark Henry the killing machine, I love that he wants the title back, I love that he is pissed that he was left out of the chamber match, and I love that he is promising to kill people if need be because he is a monster heel; and I like it because it is simple and it works. Do not disrespect Mr. Mark Henry, because that would be a very bad mistake.

Mark Henry defeated Randy Orton BECAUSE THAT'S WHAT HE DOES!: Booker T stated that since Mark Henry was out for nine-months, he had to see if he could still go before he could offer him a spot in the elimination chamber, which is valid. Now, beating Mysterio or Bryan wouldn't prove much, but a match with Randy Orton made the most sense to me. I say this because Orton can afford to lose and not be hurt by it. Also, with Orton seemingly headed towards a heel turn, he will be doing jobs because that is an old time philosophy that WWE still uses a lot of the time. The reason being that when he turns heel he will be winning a lot, and he is paying it off now with all of the losses. Anyway, the match was short, but perfectly acceptable with Henry winning clean as a sheet. Whish is exactly what had to happen following the return and the promo they did earlier in the show. He came back, he destroyed, he beat a top contender clean, and now he is in the chamber match. It is simple, it is clean, and it worked perfectly.
PURGATORY:
Cody Rhodes defeated Kofi Kingston: Cody Rhodes defeated Kofi Kingston in a short, but fun little match. It was a fine way to kick off the show wrestling wise, and from live reports the crowd seemed to like it. Unfortunately this is a case of WWE not knowing what they want to do. They work on "re-establishing Kofi," only to toss him into JTTS status. They invest a ton of time in Cody Rhodes in a tag team setting, only to dismantle the tag team for no reason. Everyone usually raves about WWE as they come out of the Rumble and head into the official WrestleMania season. But outside of a few people, that is not the case. Maybe, just maybe it is booking this way that causes the full time roster to not be over, and also causes WWE to rely on booking part time former stars to boost interest and buys. It's just a thought.

Jack Swagger defeated Justin Gabriel: So Jack Swagger is back… and he's pretty much the same. He looks the same, wrestles the same, but isn't being booked like a goof this time. Hopefully this means that they will book him more seriously this time around, because I think that he can be a valuable part of the roster. I wish that they would have brought him back to feud with Cesaro leading to a WM match where the "All American American" beats the man that stated that no US citizen could beat him, and they may still do that. Gabriel is a good guy to make Swagger look good, he has flash; he sells well, and is smaller which makes Swagger have more of a monster vibe. It's fine for now, but I am taking a wait and see approach with him until the creative team shows that they can actually book him effectively.

Antonio Cesaro defeated Sin Cara: Antonio Cesaro defeated Sin Cara in a short, but fun match. I said for years before Cesaro got signed that he would work in WWE, because he can work with just about anyone. When he worked CHIKARA, his best strength was that he was a great base for the smaller flyers; so working Cara was right up his alley. But what I didn't care for is that they did this as purely a way to rehabilitate him since they sacrificed him on Raw to Ryback. They do that all the time, and each and every time that they have the secondary champions lose; they devalue the performers and the titles even more.
THE WRONG:
Tensai defeated Drew McIntyre via DQ, Dancing Happened : So Tensai fails to get over with shit booking and a shit gimmick, so we're reverting back to the hip hop hippo days. I guess if he is happy and cashing a big check, good for him, but this had no place on this show. It was short, pointless and was time that could have been better used for other things.

OPENING TALKY BIT: I swear to god it seems like Big Show and Booker T are involved in almost every opening segment of Smackdown. This shit is so annoying, because it cries that they have no creativity. And for those that want to say, "Deal with it, that's how wrestling is done in 2013," I say fuck that shit, because it's lazy. Yes the segment was fine because it furthered the Del Rio vs. Show feud, and the segment set up a match for later in the show, but I do not see why almost EVERY SHOW has to start the same exact way. I just want some variety is all, is it too much to ask that a company not be lazy. On top of that, I have no interest in seeing any form of a wrestler vs. authority figure angle. Seriously, I don't want to see Booker vs. Show or any other form of this style of feud. Do away with the authority figures all together as far as I am concerned.

Show vs. Kane… COMEDY with Del Rio!: Kane and the Big Show met for what seems like the 200th time in the last few years, and they aren't getting any better. They go through the motion and do what they do, but it isn't anything I want to see. Basically it was a match, it wasn't very good and Big Show won. BUT WAIT…THERE'S MORE! Through out the show we saw Big Show mocking and bus driver. This led to Alberto Del Rio, who was suspended, appearing outside the arena to make friends with the driver. This of course led to COMEDY where the bus was on blocks, and Del Rio got to spill paint on Show and then take off with his bus wheels. I completely hate that the world title feud has gone into this pandering comedic bullshit. But that's what they do. Sheamus was pretty bad ass, and then they had to make him do comedy like John Cena, making him not as cool. Del Rio has been a face for five minutes and is already doing it. As Sheiky Baby always says… FAKING BULLSHIT!
THE RIDICULOUS:
Nothing

The 411


Outside of the greatness that was Mark Henry, this was a completely skippable show. It just feels like they are tossing shit out there to fill the show because they are creatively bankrupt and d not properly know how to book their stars. If you misses this show, you misses nothing… Move along, nothing to see here…

Show Rating: 5.5

As a reminder, I will be going by the 411 scale…

0 – 0.9: Torture
1 – 1.9: Extremely Horrendous
2 – 2.9: Very Bad
3 – 3.9: Bad
4 – 4.9: Poor
5 – 5.9: Not So Good
6 – 6.9: Average
7 – 7.9: Good
8 – 8.9:Very Good
9 – 9.9: Amazing
10: Virtually Perfect
---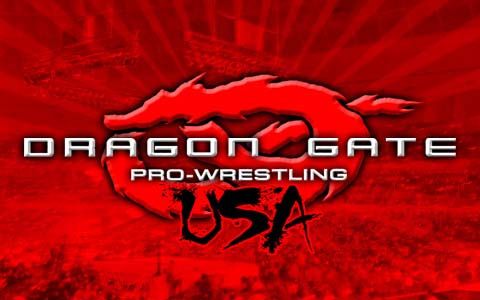 DGUSA Revolt iPPV Thoughts… By Larry Csonka


* Chuck Taylor defeated Arik Cannon via pin [NR]
* Brian Kendrick won the FRAY to earn a match with Johnny Gargano [**¾]
* Rich Swann defeated EITA via pin [***¼]
* AR Fox defeated Samuray del Sol via pin [****]
* Akira Tozawa defeated Sami Calihan via pin [****]
* The Young Bucks defeated Jimmy Susumu and Ryo Saito via pin [***]
* Open the Freedom Gate No Ropes-No DQ Match: Johnny Gargano © defeated Jon Davis via submission [***¾]

QUICK THOUGHTS


I wasn't a big fan of how the PPV started off, with the "beer pong" game with Taylor and Cannon. What I have enjoyed about the promotion is the general no bullshit vibe, and great wrestling; unfortunately this didn't fit that. I love my silly in CHIKARA, because that is what it is known for, but didn't really enjoy it here. They followed with a match that was fine, but I couldn't get into it due to the silly stuff to start.

Next up was the FRAY match, which was generally fun, but I thought had some issues as far as flow goes. Brian Kendrick getting the victory I suppose was fine, but I haven't been a fan of his work for a while (thanks to his unmotivated TNA run), which is likely while I feel that way. I'll be interested to see how he works with Gargano, and if he can keep up.

Rich Swann vs. EITA was exactly what I expected, a lot of fun, but not the cleanest match in the world. Not BOTCHTASTIC or anything, just a bit off and not very clean and crisp in parts. I am a big Rich Swann fan, so it was nice to see him get a singles showcase here, and EITA I felt looked good as well. To this point in the show it was the match I enjoyed the most, and had the show headed in the right direction, as things were building and improving segment by segment.

Speaking of picking up the pace, AR Fox vs. Samuray del Sol was next. Judging by their PPV performances in 2012, I thought that this had a great chance to deliver, but you never know until the match actually happens. Fox and del Sol continued the theme of the show continually getting better, working a spirited, and athletic style match that was very good, but unfortunately never felt great due to the crowd. Not to beat the dead horse, but this seems to be a theme for DGUSA and EVOLVE, and it is a complete shame. The match saw del Sol continually counter and block the Lo Mein Pain, only for Fox to hit a springboard version of the move for the win. Fox and del Sol were can't miss on PPV in 2012, and look to do the same in 2013.

Akira Tozawa vs. Sami Calihan was next, and kept the good times rolling. Not only was this another great match, it was a completely different style of match. This was one of those intense brawls between two really good wrestlers. Calihan continues to deliver when used in the right matches, and it is easy to see why there has been some WWE interest in him (although I don't know if he'd work in WWE). Tozawa is also always fun to watch, and brought his A-Game as always. I wouldn't mind seeing another match between these guys down the line, especially if it was in front of a more receptive crowd.

The Young Bucks defeated Jimmy Susumu and Ryo Saito in the next match, and in an odd way, this was a cool down style match. I say odd because the four men involved are usually not cool down material. The match was a very well worked tag team match, but not booked to steal the show. The Bucks get a lot of shit from certain fans, but they always tend to work hard and deliver fun matches, so I have no issues with them. This wasn't an "Oh my god" great match, but it was a fun and good match that added to the overall show.

The main event was the no ropes-no DQ match between Open the Freedom Gate champion Johnny Gargano and challenger Jon Davis. For the most part I think that they did a good job building Davis as a challenger, but for whatever reason, it never really got over with their audience. This match appeared to be the blow off for the feud, and at the end of the day I think reaction will be mixed due to the stipulation. I felt that the two worked a really good match; it looked brutal and had some memorable spots and a clean, and decisive finish. Gargano continues to roll as champion, delivering in his matches and simply looking like a strong champion. In my opinion the no ropes thing confused the crowd, and they didn't know how to react. I would have booked a different stipulation to blow things off myself, but I do feel that Davis and Gargano worked things well for a good PPV main event.

SHOW RATING: : 7.5 – This was a good show for the company, with three really strong matches to give you your money's worth. The usual suspects continue to deliver for DGUSA, and also give you a reason to by their shows. I'd recommend the show based on the three strong matches, but wouldn't call it a must see show, and a good bit of that is due to the crowd. Get off your damn hands people.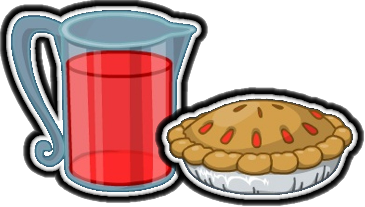 What the numbers mean…
0 – 0.9: Torture
1 – 1.9: Extremely Horrendous
2 – 2.9: Very Bad
3 – 3.9: Bad
4 – 4.9: Poor
5 – 5.9: Not So Good
6 – 6.9: Average
7 – 7.9: Good
8 – 8.9: Very Good
9 – 9.9: Amazing
10: Virtually Perfect
As a reminder, this is not a basic "how good was the show" number like a TV show, as I have always felt that a PPV is very different from a regular show. I have always judged PPV on how they built to a match, the match quality, crowd reactions to matches and angles, the overall booking, how the PPV leads into the future, PPV price and so on and so forth. I have added this in here for an explanation since so many have asked, and I have previously discussed it on podcasts. I understand that this may seem different, but that is how I grade. Obviously your criteria may be different.
---
YEAR IN REVIEW (PPV) by Csonka:
TOP PPVs:
* NJPW WrestleKingdom 7 iPPV – 9.9
* Dragon Gate USA Revolt iPPV – 7.5
* WWE Royal Rumble – 7.0
* TNA Genesis – 5.0
TOP PPV MATCHES:
* From The NJPW WrestleKingdom 7 iPPV: IWGP Heavyweight Title Bout – Hiroshi Tanahashi © vs. Kazuchika [****¾]
* From The NJPW WrestleKingdom 7 iPPV: IWGP Jr. Heavyweight Title Bout – Prince Devitt © vs. Low Ki vs. Kota Ibushi [****½]
* From The NJPW WrestleKingdom 7 iPPV: IWGP Intercontinental Title – Shinsuke Nakamura © vs. Kazushi Sakuraba [****½]
* From The NJPW WrestleKingdom 7 iPPV: Togi Makabe vs. Katsuyori Shibata [****]
* From The NJPW WrestleKingdom 7 iPPV: Yuji Nagata vs. Minoru Suzuki [****]
* From TNA Genesis – Elimination Match for the TNA World Title: Jeff Hardy © vs. Bobby Roode vs. Austin Aries [****]
* From DGUSA's Revolt iPPV – AR Fox vs. Samuray del Sol [****]
* From DGUSA's Revolt iPPV – Akira Tozawa vs. Sami Calihan [****]
* From The WWE Royal Rumble – The Royal Rumble Match [***¾]
* From The WWE Royal Rumble – WWE Title Match: The Rock vs. CM Punk [***¾]
* From DGUSA's Revolt iPPV – Open the Freedom Gate No Ropes-No DQ Match: Johnny Gargano vs. Jon Davis [***¾]
If you haven't already, make sure you bookmark 411 or better yet, set us as your homepage! As always, thanks for choosing 411 for all of you pop culture needs!
The 762nd edition is over…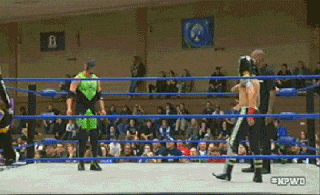 STOP….HURI-TIME!
Your heart is free. Have the courage to follow it…TO CSONKA'S TWITTER!
http://www.twitter.com/411wrestling
http://www.twitter.com/411moviestv
http://www.twitter.com/411music
http://www.twitter.com/411games
http://www.twitter.com/411mma
Larry Csonka is a Pisces and enjoys rolling at jiu jitsu class with Hotty McBrownbelt, cooking, long walks on the beach, Slingo and the occasional trip to Jack in the Box. He is married to a soulless ginger and has two beautiful daughters who are thankfully not soulless gingers; and is legally allowed to marry people in 35 states. He has been a wrestling fan since 1982 and has been writing for 411 since May 24th, 2004; contributing over 3,000 columns, TV reports and video reviews to the site.
NULL