Wrestling's 4Rs 2.15.13: WWE Monday Night Raw and ROH TV Reviewed
February 15, 2013 | Posted by
How the 4Rs of wRestling Work!
Here is a quick explanation of the 4R's. The column will run TWO times a week. We will group our feelings on the shows in various categories: The Right, the wRong and the Ridiculous. The Right is stuff that worked very well: a great promo, a great match and so on. PuRgatoRy is a section between the right and wrong. It shows equal traits from both sides that cannot be ignored and need discussed. It is not a bad place per say, as things can get remedied or go the wrong way the very next week. The wRong is what it sounds like: bad matches, bad or boring promos and so on. The Ridiculous is stuff that had no right on TV: Stupid angles and so on. And there is always a possibility of a 5th R, which is as bad as they come. This column is supposed to be analytical, and at the right time very critical of the shows, it was the whole reason it was created. This is not a "mark" column, nor a "smark" column, our goal is to analyze the show from many different fronts, reward the good and call out the bad. We will not apologize for our opinions, they are as they are, whether positive or negative.
---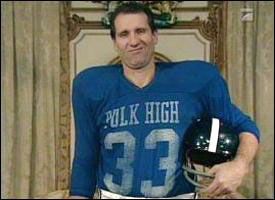 Let's rock…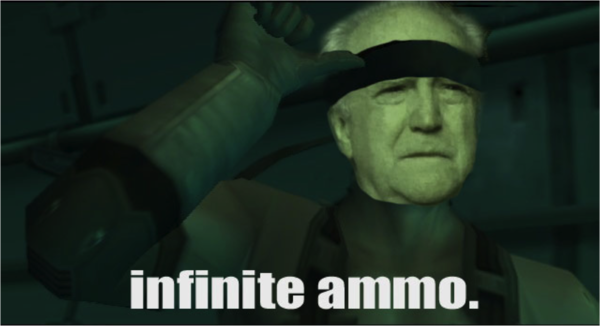 By: Shawn S. Lealos
ROH Television 02.09.13: QUICK RESULTS:
– Matt Taven def. ACH
– MsChif def. Athena
– SCUM def. C&C Wrestling Factory and The Briscoes
THE RIGHT:
Matt Hardy, Adam Cole and Nigel McGuinness – This was a great promo and I was surprised. Cole has never been great on the mic and Matt Hardy is hit and miss. However, Nigel is gold and Matt really raised his game here. It all started when Nigel brought Cole and Hardy to the ring and said he would book a match between them but it would not be for the TV title. Cole offered it up anyway, but Nigel said Matt didn't deserve a title shot yet. That is when shit got real. Matt Hardy said he didn't understand what was going on but then stopped. Then he ripped into Nigel for being jealous of him and using his power to punish Matt for being more successful than Nigel ever was. "While I was on top in Madison Square Garden, you were wrestling in flea markets, armories, high school gyms." Then Matt hit below the belt when he said that Nigel was jealous of the career that Matt continues to have. Cole took exception to that and ripped into Hardy. He said that if Matt wanted a reason to fight, he would give it to him and then sucker punched Hardy. Security separated them to end the great segment.

Eight Man Main Event – The main event pitted Kevin Steen, Steve Corino, Jimmy Jacobs and Rhino against The Briscoe Brothers and C&C Wrestling Factory. This match definitely saved the show after the first two lackluster matches. It all started out as a garbage match with all four men just beating the hell out of each other. Soon, it turned into a regular eight-man match but the ref never could maintain control. However, the one strand that ran through the match, from the start to the end, was that Kevin Steen and his three partners were never on the same page. Steen ignored them on the way to the ring, he played to the crowd instead of playing as a teammate, he jumped on Corino after a missed tag, and then there was the end. The end came when Rhino was setting up Alexander for the gore, but Steen rolled in the ring, grabbed Alexander and hit the package piledriver for the win. Then, Steen left while the other three stayed in the ring confused and celebrated without him.
PURGATORY:
NOTHING
THE WRONG:
Matt Taven vs. ACH – This match was a huge disappointment. I have heard a ton about ACH and this match can't be what all the hype was about. First the only real positive – ACH has some really beautiful fluid flying moves. Now, for why this match didn't work for me. These two guys are fast and the match just dragged along from move to move. ACH is great on offense, but in this match it almost seemed that he was slowly moving into place for Taven to hit his next move. The end was really anti-climactic as well and did neither man any favors and Taven just kind got the win after a weak frog splash. If ACH is all that he is cracked up to be, he didn't show it here.

MsChif vs. Athena – Vida Scott did commentary with the guys for this match to put over the Women of Honor. She mentioned at one point that Ring of Honor was scouring the world to find opponents for McChif, which tells me that ROH is building their women's division around MsChif. That is good. What is bad is that they need to find better wrestlers than Athena. Outside of an amazing finishing move called the O-Face (a top rope diving spinning stunner), she was slow, telegraphed most of her moves and botched at least two spots in the match. Luckily, MsChif won with her devastating looking Obliteration (pedigree from the middle turnbuckle). But the match was plodding and unentertaining.
THE RIDICULOUS:
Truth Martini – I like Truth Martini as a manager. I normally enjoy his ridiculousness as a commentator too. However, this week he sucked. He was trying to be risqué and on the edge and it was just really, really bad. He made the Taven vs. ACH match even worse than it already was. He then showed up again for Inside Ring of Honor to throw out bad one-liners and take his pants off. This was a really bad week for Martini.

The 411


This episode of Ring of Honor had two matches that were not good at all and a main event that was above average. It almost seemed like everyone was running in slow motion this week. But the promo with Hardy, McGuiness and Cole helped pull things up and the main event was good enough. Overall, a mildly disappointing show.

SHOW RATING: 5.0
---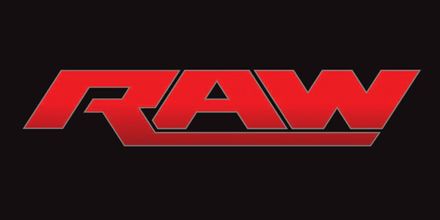 By: Tony Acero


WWE RAW 2.11.13:
– Mark Henry Defeated The Great Khali [NR]
– Chris Jericho Defeated Daniel Bryan [***1/2]
– John Cena, Ryback, and Sheamus Defeated 3MB [NR]
– Jack Swagger Defeated Zack Ryder [NR]
– The Miz Defeated Cody Rhodes via DQ [NR]
– Tensai and Brodus Clay Defeated Primo and Epico [NR]
– Alberto Del Rio Defeated Damien Sandow [NR]
– Wade Barrett Defeated Kofi Kingston [*1/2]
– Kane Defeated Dolph Ziggler [**1/2]
THE RIGHT:
"KEEPING YOUR BILL PAID": Lord, have I missed Mark Henry! Typically, any Khali match makes its way into the wRong, but watching him get his ass handed to him by Mark Henry is nothing but Right to me. To cement the fact that he is a heel, Henry then proceeded to squash the waste of space that is Hornswoggle as well. Ah, nothin but wig-splittin cuz THAT'S WHAT HE DO!!! Good shit.

JERICHO VS BRYAN: It's like Jericho said, "I'll come back, but I refuse to have a bad match." The man is on fire. Yes, this is based off of only two matches, and yes – they were with Daniel Bryan and CM Punk, but I seriously feel that Jericho may very well be adding something to the show that was in only minimal presence – an all around great opponent. Solid match from these two, and a clean win for Jericho didn't hurt Bryan in the least.

COME GET SOME: Synonymous finishers in the middle of the ring should be a moment of complete praise that harkens us back to the old times when the Faces were extremely dominant against heels and jobbers. It is with a hesitant tongue that I say this is in the Right due to my disdain for the Cena character, but I have to admit that there was nothing wRong with this. 3MB knows their role, and as a trio, they give some small semblance of The Shield – or at least, are supposed to. The visual of Cena, Sheamus and Ryback each hitting the similar moves was pretty cool, and I can see how a kid would think that it was the most awesomest thing EVAR!

MIZ DEFEATS RHODES: The face Miz isn't working – at least not to me. Still, this match, and everything that came along with it, was really well done. It was a classic heel on commentary eventually getting involved. Him tossing Miz into the barricade like he was swinging on the green was convincingly badass, and although I didn't enjoy Cody looking like an after-thought, we may very well have a storyline surrounding the US Title. It's a shame that it's with the face Miz, though…

THE SHIELD: Is this their first promo? At least, in the ring? I think it is. Either way, there were small moments of over-the-top, and yet it STILLLL worked! Reigns was the exclamation point to every statement made by Dean Ambrose, echoed only by the retorts of Rollins. A strong showing from these guys on the mic. This was followed by Cena, Sheamus and Ryback turning the lights off and attacking The Shield. Standing tall was Cena, Sheamus and Ryback, and that garnered some complaints. I won't do that here, simply because The Shield has gotten the upper hand since their incarnation. Booking 101 deems that the faces have to look good at least once, and IF it's on the show before the PPV, chances are the heels will win. I won't get my hopes up, and The Shield doesn't necessarily have to win – they just have to look good.

DOLPH AND KANE: I enjoyed this match, and really love how consistent Dolph is with his in-ring performances. I didn't enjoy seeing him lose, but I feel there may be something else afoot here – and I'm anxious to see what Dolph will be doing. The fact that Dolph didn't want in, then did want in, then lost to get in was a bit bothersome, but it's alright because it doesn't hurt Dolph losing to Kane, especially considering the distraction. Also, a note on the distraction. When AJ and Dolph started off, it appeared that it was Dolph using AJ, but in an interesting twist it appears that AJ may very well be pulling the strings here – and I like that.
PURGATORY:
POPE HEYMAN: Fresh off the news of Pope Benedict callin it quits, Heyman opted to take the top layer of the news and use it for his own devices – an idea that was surprisingly up to date – so kudos to whomever used it. Even though I applaud this effort, this promo, ultimately, lead to nothing, but with Heyman's conviction, it kind of gets pass. His mention of The Shield, his toying with the crowd, solidifying the idea that Punk had nothing to do with any of this, etc. It all seemed to work for some reason, and yet….did absolutely nothing.

SWAGGER: So, the addition of Colter by his side may very well add a new fold in the very one-dimensional Jack Swagger – but I don't see it quite yet, and certainly not after this one promo that said nothing we haven't heard before (Cesaro-lite). Another squash match doesn't help him, either. Swagger isn't going away from puRgatory until something happens.

HIP HOP HIPPO: I won't bash on Tensai trying to make his time in the WWE a fun one – especially after his failed Tensai experiment. It's awkward, sure, but there's a place for fun in the WWE, right? And what's not fun about Tensai and Brodus gettin their groove on….We're sittin here in puRgatory, though, because this just shows you that the big surge in the tag team division that we all were so happy about (myself included) has resorted back to its original roots of comedic tag teams over serious competitors/contenders.

KOFI AND BARRETT: I like that they brought up that it was Kofi who lost the belt to Barrett. I enjoyed what little bit of the match that we got. And I'm interested to see where they go with Bo – if anywhere. Still, the match was too short to matter, and Kofi is once again, sitting in the doldrums of the WWE midcard.
THE WRONG:
BIG SHOW AND DEL RIO…: They really threw a speed bump in the Del Rio/Show feud with the Nickelodeon paint, and I was hoping they'd reinvigorate it tonight. Instead, The Big Show knocks out two people no one cares about (unconvincingly, I might add) and says absolutely nothing in the ring. Sure, he's upset, but what did this add?

Then we get the unfortunate match that is Del Rio vs. Sandow. It was less than two minutes and really proved nothing. This was a possible sacrifice for the sake of Del Rio's rising facedom. Thing is, I don't think Del Rio needed the quick win, and is the type of wrestler who looks better in a longer match win than a squash. The feud isn't completely derailed, but after an interesting week or so start, it kind of took a dive.

CRACKHEADS IN NASHVILLE: Oh, Rock, you are a funny man but this had no point. Yes, I chuckled, but the question I have to ask is what did it add to the show? I truly enjoyed Punk's swerve of walking away only to come back in and fight The Rock. I didn't expect it, and having Heyman trip up Rocky also made this all look good. But the first ten minutes of nothingness didn't save it for me. I love The Rock, and I am so happy that he is back – but this doesn't add anything. His single sentence "He's gonna beat your punk ass this Sunday at Elimination Chamber, and if you walk down that ramp, The Rock will beat your punk ass all over Nashville" did waaaaay more than the crackhead promo of nothingness.
THE RIDICULOUS:
AND ANOTHER THING!!: King and Cole, shut the FUCK up! I've talked about this numerous times, feel free to read it in-depth HERE but the jist of it is that during a promo, regardless of how funny King and Cole think it is, they need to keep quiet. Seriously, turn the mic off or something. It's annoying and seems as if they are forcing the audience to laugh along with them, like they're saying "see, this IS funny."

The 411


While I felt like the show had some good shit going for it, it came off pretty weak – especially as a go home show. The matches were all lackluster save for two, and there were far toooooo many hitting under three minutes. I felt myself asking "what's the point" after more than half of them. The Rock's promo wasn't great, and seeing both Sandow and Cody lose in such a horrible way wasn't fun to see either. Pretty middle of the road show for me.

SHOW RATING: 6.0
---
YEAR IN REVIEW (PPV) by Csonka:
TOP PPVs:
* NJPW WrestleKingdom 7 iPPV – 9.9
* Dragon Gate USA Revolt iPPV – 7.5
* WWE Royal Rumble – 7.0
* TNA Genesis – 5.0
TOP PPV MATCHES:
* From The NJPW WrestleKingdom 7 iPPV: IWGP Heavyweight Title Bout – Hiroshi Tanahashi © vs. Kazuchika [****¾]
* From The NJPW WrestleKingdom 7 iPPV: IWGP Jr. Heavyweight Title Bout – Prince Devitt © vs. Low Ki vs. Kota Ibushi [****½]
* From The NJPW WrestleKingdom 7 iPPV: IWGP Intercontinental Title – Shinsuke Nakamura © vs. Kazushi Sakuraba [****½]
* From The NJPW WrestleKingdom 7 iPPV: Togi Makabe vs. Katsuyori Shibata [****]
* From The NJPW WrestleKingdom 7 iPPV: Yuji Nagata vs. Minoru Suzuki [****]
* From TNA Genesis – Elimination Match for the TNA World Title: Jeff Hardy © vs. Bobby Roode vs. Austin Aries [****]
* From DGUSA's Revolt iPPV – AR Fox vs. Samuray del Sol [****]
* From DGUSA's Revolt iPPV – Akira Tozawa vs. Sami Calihan [****]
* From The WWE Royal Rumble – The Royal Rumble Match [***¾]
* From The WWE Royal Rumble – WWE Title Match: The Rock vs. CM Punk [***¾]
* From DGUSA's Revolt iPPV – Open the Freedom Gate No Ropes-No DQ Match: Johnny Gargano vs. Jon Davis [***¾]
If you haven't already, make sure you bookmark 411 or better yet, set us as your homepage! As always, thanks for choosing 411 for all of you pop culture needs!
The 763rd edition is over…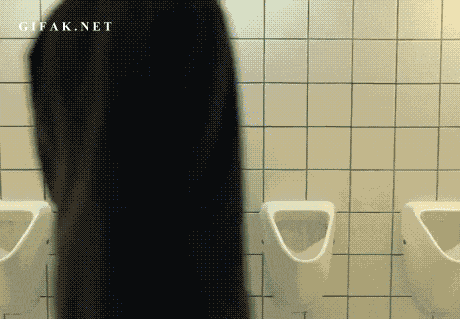 "YEAH… WE'VE ALL SEE THIS FUCKING GUY!"
Your heart is free. Have the courage to follow it…TO CSONKA'S TWITTER!
http://www.twitter.com/411wrestling
http://www.twitter.com/411moviestv
http://www.twitter.com/411music
http://www.twitter.com/411games
http://www.twitter.com/411mma