Wrestling's 4R's 2.18.13: WWE Smackdown, TNA IMPACT Wrestling & NJPW iPPV Reviewed
February 18, 2013 | Posted by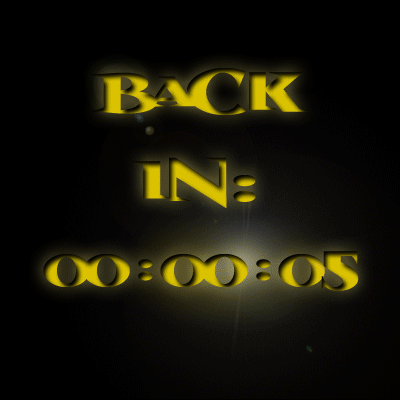 How the 4R's of wRestling Work!
Here is a quick explanation of the 4R's. The column will run TWO times a week. We will group our feelings on the shows in various categories: The Right, the wRong and the Ridiculous. The Right is stuff that worked very well: a great promo, a great match and so on. PuRgatoRy is a section between the right and wrong. It shows equal traits from both sides that cannot be ignored and needs discussed. It is not a bad place per say, as things can get remedied or go the wrong way the very next week. The wRong is what it sounds like: bad matches, bad or boring promos and so on. The Ridiculous is stuff that had no right on TV: Stupid angles and so on. And there is always a possibility of a 5th R, which is as bad as they come. This column is supposed to be analytical, and at the right time very critical of the shows, it was the whole reason it was created. This is not a "mark" column, nor a "smark" column, our goal is to analyze the show from many different fronts, reward the good and call out the bad. We will not apologize for our opinions, they are as they are, whether positive or negative.
---
NJPW NEW BEGINNING iPPV Thoughts… By Larry Csonka
(1) Yuji Nagata & Jushin Liger & Nakanishi & Tama Tonga & Tiger Mask beat Yano & Jado & Yoshi-Hashi & Ishii & Iizuka in a 10-man tag match [**] – Your typical opening tag match here, nothing special, but nothing wrong. NJPW has been doing a lot of eight and tem men tags on the show, basically your, "Lets get tons of people on the show" type deal, but they are usually quick and harmless.

(2) IWGP Jr. tag champions Time Splitters (Alex Shelley & KUSHIDA) beat Forever Hooligans (Rocky Romero & Alex Kozlov) to retain the IWGP Jr. Hvt. Tag Titles [***½] – Alex Shelley & KUSHIDA are still your IWGP JHW tag team champions of the world. This was a really fun match and in front of a different crowd, likely a better match; but this show's crowd was a bit finicky, and just didn't react like most NJPW crowds have in the recent past. Alex Shelley & KUSHIDA are great, and while Romero is fine, I always love the chance to see Alex Koslov. Good stuff here.

(3) IWGP Jr. Hvt. champion Prince Devitt beat Ryusuke Taguchi to retain the IWGP Jr. Hvt. Title [***¾] – Prince Devitt beat Ryusuke Taguchi to continue his roll, and also to retain the IWGP JHW title. Devitt is constantly delivering at a strong level on these events, and with his previous win in a tag match, he will be facing Tanahashi in the near future for the IWGP HW Title. I look forward to that.

(4) IWGP tag champions Lance Archer & Davey Boy Smith, Jr. beat Tenzan & Satoshi Kojima to retain the IWGP Tag Titles. Archer pinned Kojima to retain [***½] – Lance Archer & Davey Boy Smith, still your IWPG Tag Team Champions, and still a damn fine tag team. Archer and Smith aren't having MOTY matches every time out, but they are having fun and enjoyable matches on every show, and working fine with everyone. I stated that I felt that Archer and Smith very valuable talents, as far as being reliable and having a place on your show, but both WWE and TNA just didn't see that. They are having a nice run with the title, and I am glad they have gotten the chance to show what they can do. I think keeping the title on them was the right call for now, as I don't feel like anyone has been built up to take the titles at this time. Maybe Shibata & Sakuraba later down the line if they keep up that angle.

(5) Togi Makabe defeated Yujiro Takahashi [**] – Things picked up and we had three good matches, and then we dropped back down with Makabe vs. Takahashi. It wasn't a bad match, but I think was basically the cool down match. It was shorter, the crowd liked it for what it was, popping for the German suplex and huge knee drop finish for Makabe. This was perfectly fine for what it was.

(6) Shibata & Sakuraba beat Inoue & Hirooki Goto [***] – SAKURABA IS BACK BITCHES! After what seemed like the end of an angle and the exodus of Sakuraba and others, they are back! Some NJPW snobs have not enjoyed the run of Sakuraba, but I have been the exact opposite, as I have loved his transition from MMA to wrestling. Shibata and Goto, who have been friends for years, were kicking the hell out of each other early, in that way only friends can do. Really snug shit all the way through, giving it a different feel than most matches on the show. Sakuraba pinned Inoue to win the match, Shibata challenged Goto for the next show, and it al worked fine.

(7) IWGP IC champion Shinsuke Nakamura beat Kengo Mashimo [***] – Shinsuke Nakamura beat Kengo Mashimo in another good, but not great match. I don't mean that to sound bad, I love a quality match; I just do not want people to get the feeling that everything was gold on the show. They worked well together, but the match really suffered from the fact that no one bought that Mashimo had any chance to win. Again, good work and all, but between the fact that no one bout that Mashimo could win and slipping on the ropes during the planned finish of the top rope bom a ye (which then was done as a repeat), it took away from the match.

(8) Minoru Suzuki defeated Kazuchika Okada [****] – And then we returned to goodness as Minoru Suzuki defeated Kazuchika Okada, in a somewhat surprising finish for me. Likely because I just assumed that Okada would win. These are two men that had great matches in 2012, and they worked together well here to have another one. This was another match, the previous being the first one, in the CHAOS vs. Suzuki-Gun feud on the show. There was some shenanigans by Taichi and Gedo as the seconds, but it wasn't that bullshit that lasts the whole time and plays the main part in the finish. They got the bullshit out of the way, worked hard and had a very good match here. Okada is a guy that when I see him name, I know I will see a good to great match, and he keeps that reputation going. Suziki won to keep the CHAOS vs. Suzuki-Gun feud even for now.

(9) IWGP Hvt. champion Tanahashi beat "Machine Gun" Karl Anderson in a 25-minute match to retain the IWGP World Title [****¾] – The ONE complaint I have about the match was that in terms of the booking, Karl Anderson didn't deserve it. He lost a lot more than he won, but the facts were that Tanahashi wanted a big stage match with Anderson because he said he could have a great match with him. Well, being that Tanahashi is almost single handedly turning business around for the company, and that he is also the best professional wrestler going today, they listened to him and they got another great main event. Earlier I wrote about the Shinsuke Nakamura vs. Kengo Mashimo match and how it suffered due to the fact that no one bought into Mashimo winning. This was the exact opposite, I KNEW Tanahashi was retaining, the crowd largely knew that as well, but they got behind Anderson in a big way and they believed, which added to the awesome work from both men. I stated a few shows back how Anderson stood out and how that could have been a star making performance. Well if that match didn't do it, THIS match did, because the guy is awesome. This was simply an excellent main event, another MOTY candidate from Tanahashi and another piece of evidence for 2013 wrestler of the year. I know that is early and sounds almost ridiculous, but it is the truth.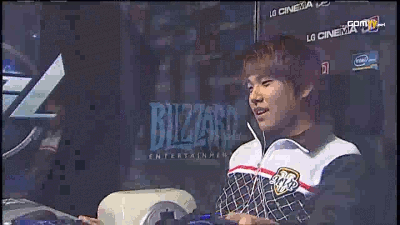 SHOW RATING: : 7.9 – The show wasn't at the level of the January 4th show, but that show was on a different level than almost anything else ever, and also booked as the company's "WrestleMania" so to speak. But the show was still a good one. Suzuki vs. Okada and Tanahashi vs. Anderson were a great co-main and main events for the show, while everything else was solid to good on the undercard. Set up for the future were Tanahashi vs. Devitt for the IWPG Title, Alex Shelley & Kushida defending the IWGP jr. tag titles against Jushin Liger & Tiger Mask, Shibata vs. Goto, and Shinsuke Nakamura vs. Lance Archer for the IC title, which works for me. I am really enjoying the NJPW product as a whole, no bullshit, great wrestling, and a reasonable price.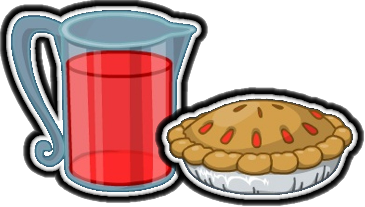 What the numbers mean…
0 – 0.9: Torture
1 – 1.9: Extremely Horrendous
2 – 2.9: Very Bad
3 – 3.9: Bad
4 – 4.9: Poor
5 – 5.9: Not So Good
6 – 6.9: Average
7 – 7.9: Good
8 – 8.9: Very Good
9 – 9.9: Amazing
10: Virtually Perfect
As a reminder, this is not a basic "how good was the show" number like a TV show, as I have always felt that a PPV is very different from a regular show. I have always judged PPV on how they built to a match, the match quality, crowd reactions to matches and angles, the overall booking, how the PPV leads into the future, PPV price and so on and so forth. I have added this in here for an explanation since so many have asked, and I have previously discussed it on podcasts. I understand that this may seem different, but that is how I grade. Obviously your criteria may be different.
---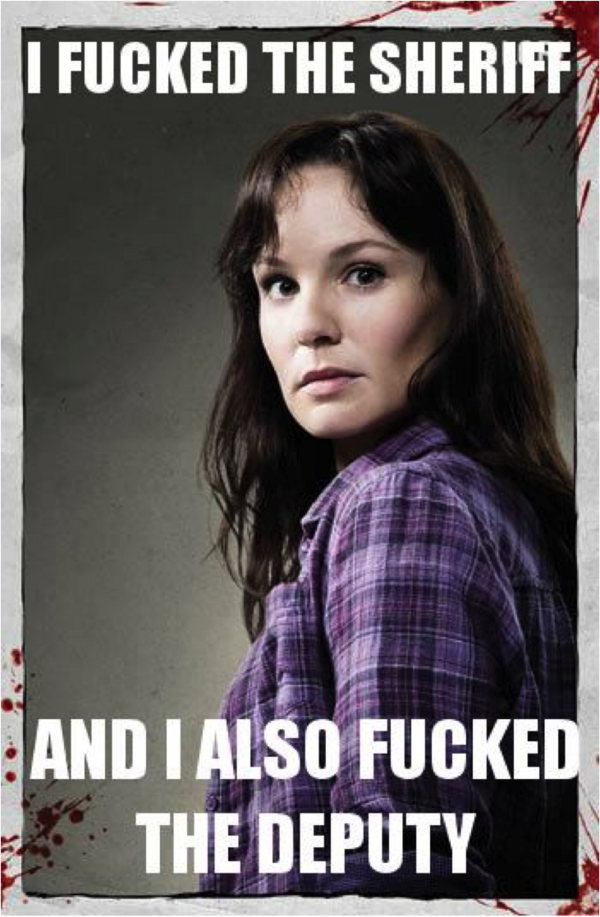 Impact 2.07.13:
By: Larry Csonka
QUICK RESULTS:
–
#1 Contender Non-Tournament Impress the Hulkster Match
: Magnus defeated Daniels @ 5:06 via pin [**]
–
#1 Contender Non-Tournament Impress the Hulkster Match
: Kurt Angle and Samoa Joe fought to a no contest @ 12:30 [***]
– Tara, Jessie from Big Brother and Gail Kim defeated Party Marty and The Blossom Twins @ 11:30 via pin [*]
–
#1 Contender Non-Tournament Impress the Hulkster Match
: James Storm defatted RVD @ 5:50 via pin [**¼]
–
#1 Contender Non-Tournament Impress the Hulkster Match
: Austin Aries and Bobby Roode went to a double count out @ 13:45 [***]
THE RIGHT:
MAGNUS & DANIELS TRY TO IMPRESS THE HULKSTER: Magnus and Daniels was fun stuff with the proper result. We all know that Daniels is awesome and will have good matches with anyone, and with them being in the UK, you had to know that Magnus was getting the nod here. Daniels was the perfect guy to work with him, not only because he is so good in the ring, but also because he has good heat as a heel. With the way Magnus is over in London, this came off as a big time match, and that was a good thing for Magnus's future. He got the win, but more importantly, they need to take 2013 and MAKE this guy. He is only 26, is good on the mic, has a great look, is constantly improving and could be a main event player for TNA. But not only could he be a main event guy for the company, he could be GOD when they go to the UK each year. They really need to focus on a guy like Magnus in 2013, because he is the future.

JOE & ANGLE TRY TO IMPRESS THE HULKSTER: Samoa Joe vs. Kurt Angle was quality as you would expect. It was basically a "best of" their many encounters, in a condensed, and less intense TV format. That is not a bad thing at all, because sometimes when you have guys with a history like this, people just want to see the hits. And sometimes that works perfectly, and that worked here for sure. They had a good match, the crowd dug the match, and the non-finish here made perfect sense. Garett and Wes have been interlinked with Angle and Joe for a good while now, and so the attack from them makes sense. I would imagine that Sting recruits Joe and Angle, and that Wes and Garett are part of the Aces and 8s team for lethal Lockdown. All in all this was a good and effective segment.

KNOCKOUTS TITLE MATCH MADE: While I wasn't a fan of the tag match with the British Boot Camp people, I did like what happened after the match. With the recent booking of the division, and who has been getting victories, I like that they set up a match for the title, and that it was a four-way elimination match. It is simple, it makes sense and it is a title match advertised for next week's show.

AREIS AND ROODE ENTERTAIN THE FUCK OUT OF PEOPLE THAT LIKE FUN – HOGAN LIKELY NOT IMPRESSED: Bobby Roode and Austin Aries are competing with Daniels and Kazarian as the best damn tag team going in and out of the ring these days. With them set to battle, they met backstage and "agreed" to do what was best for business. This was apparently a finger poke of doom situation, but the problem was that neither man was set to take the dive. Same arguing, and Aries agreed to take the fall, only to crucifix Roode when he tried to pin him, and from there we got a match. As usual, these guys were great and put on a good match. This led to them both doing the Eddie Guerrero fake chair shot and fall down deal, and after Chavo and Hernandez came out, we got the double count out. Unfortunately for them, Hulk Hogan likely was not impressed, nor amused; so they will just have to be satisfied with being tag team champions for now. With them out of title contention, this will set up the rematch with Hernandez and Chavo; which is fine as long as Roode and Aries win and move onto a feud people care about.
PURGATORY:
Hulk Hogan Needs to Make a #1 Contender, Makes a Non-Tournament Tournament to Pleasure Himself; Oh Yeah, Lockdown!: Hulk Hogan kicked off the show, and since Lockdown is coming, the promotion decided that they should actually start building that PPV. Hogan came out and stated that he needed to make a #1 contender for the TNA World Title, and found the eight guys to fight for that right. But instead of conventional booking, which could have easily been done over two shows, there was no real tournament. Nope, just four matches, and if you impressed Hogan enough, you got the shot. Yup. And then Hogan announced that TNA would battle Aces and 8s in a Lethal Lockdown match at the PPV. He named Sting the captain of the TNA team, and hyped the end of days for the shit stable. In theory this wasn't all bad, they are building to the PPV finally and such, but not doing a simple tournament is stupid, and seeing that STING is leading the charge against Aces and 8s seems so, anticlimactic and the same. It really should have been a younger guy or someone that is at least fresh to lead the way. But I guess PPV main events are part of Sting's killer TNA contract, that and all of the free T-Shirts he can wear.

STORM & RVD TRY TO IMPRESS THE HULKSTER: James Storm vs. RVD was the next impress Hogan match, and this was some good stuff as well. First of all RVD seemed motivated, which rarely happens these days, so it was a good thing to see. Also, for the past few weeks I have been asking for some direction for James Storm, and this certainly helps. But I had two issues with this; one being that it sacrifices a secondary champion. I know that as opposed to Cesaro or Barrett that RVD losing will not be hurt all that much, but I hate when WWE does this, so TNA doesn't get a free pass. Also, this really could have benefited from some more time, especially if you're going to beat RVD. I mean, they gave the British Boot Camp shit nearly 12-minutes; but short changed this and to be honest, the Magnus vs. Daniels match.

MAIN EVENT INTERVIEW: HULK HOGAN APPARENTLY NOT IMPRESSED – BULLY RAY IS A QUESTIONABLE SON IN LAW: Outside of the British Boot Camp deal, I felt that the show was hitting a great stride and doing really well. But then the final segment came, and I felt that the show ended on a cold note. I don't think that it was bad mind you. There is intrigue with Bully Ray, is he really injured? The way he talked to Brooke about wanting to be champion and "BE A WARRIAH LIKE YA FATAHA," and also forgetting his wedding ring. But the show felt cold, they promised the title contender and didn't give it to us. Ok, that's because Aces and 8s came out. Instead of rushing in and attacking Hogan, they once again stand around with their dicks in their hands and look completely ineffective. Now I fully realize that their may be a bigger angle playing out, hence why I mentioned the Bully Ray stuff, but the fact is that ONCE AGAIN, 59 year old immortal IMMOBILE Hulk Hogan, and 53 year old T-Shirt wearing Sting stand tall. If you don't see the problem here, then I can't help you help yourself.
THE WRONG:
Tara, Jessie from Big Brother and Gail Kim defeated Party Marty and The Blossom Twins: You know, the sad part is that when you look at this episode, there was a lot that TNA did right overall. This was not one of them. I get the fact that they wanted to spotlight the UK performers on the show from the UK to maximize their reactions, but overall this came off poorly. First of all, the commentary team can go and fuck themselves. I am sure that they thought that making fun of which twin was in the ring was comedy gold, but they constantly did it and it took away from their job in the match. Secondly, this thing must have been a mess when they taped it, because there were 5-6 hard camera cuts, which is the sign of some blown spots and or massive miscommunication. Party Marty (who named these fucking guys? Rockstar Spud? Party Marty? Is there some old time UK wrestlers that is naming these guys with shit names for shits and giggles?) about killed himself on that dive, I felt bad for the guy because he was trying to get noticed, unfortunately he only got familiar with the doctor backstage due to that one. But the biggest complaint about this, and why it really fall to the wrong was that IT WAS WAY TOO LONG! We have this show where we have matches that have world title implications, and they give the British Boot Camp people almost 12 minutes? No, just no. Learn to budget your time better TNA.
THE RIDICULOUS:
NOTHING

The 411


Overall this was a very good show this week. We had some good wrestling, a main theme (title shot) and the beginning of the build to Lockdown. Once again the UK crowd was outstanding, and helped make the show feel big time. The show felt short and easy to watch again, If TNA can receive half of this energy when they hit the road in the US, they should do a dance.

Show Rating: 8.0

As a reminder, I will be going by the 411 scale…

0 – 0.9: Torture
1 – 1.9: Extremely Horrendous
2 – 2.9: Very Bad
3 – 3.9: Bad
4 – 4.9: Poor
5 – 5.9: Not So Good
6 – 6.9: Average
7 – 7.9: Good
8 – 8.9:Very Good
9 – 9.9: Amazing
10: Virtually Perfect
---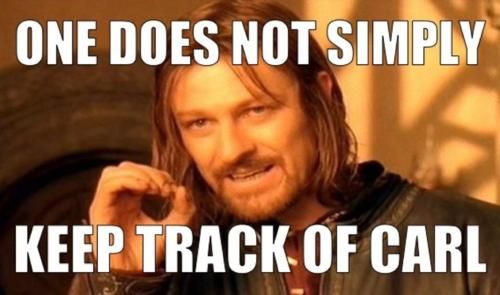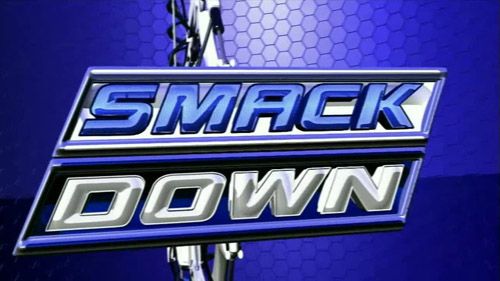 By: Tony Acero


Smackdown! 2.15.13:
QUICK RESULTS
– Mark Henry Defeated Randy Orton via DQ [**]
– Tamina Defeated Layla [*]
– Brodus Clay and Tensai Defeated 3MB [1/2*]
– The Miz Defeated Cody Rhodes [NR]
– Jack Swagger Defeated Zack Ryder [1/2*]
– Big Show Defeated Chris Jericho [**1/2]
THE RIGHT:
TALK THAT TALK: One thing Csonka and I have in common – aside from the manly way we eat steak – is the fact that the opening talky bit is far from our favorite way to begin a show. It seems like such an easy way out more often than not, and grows tiresome week after week. With that being said, this week had somewhat of a point other tan making a match for later in the night (even if it did that). Big Show needed to add some seriousness to the feud that he and Del Rio are in because for a minute there, it steered off the tracks. And of course, Chris Jericho coming out added some awesomeness that he's continuing to bring to the table since his return. It wasn't the greatest opening moment, but it's the last show before Elimination Chamber, so I expected a talk-heavy show.

ORTON VS HENRY: Henry's presence has been sorely missed, and although I wish this match went a bit longer than it did, they packed a lot in the five minutes they gave us. At first, I wasn't sure why they didn't just give Henry the win, but I suppose they want to make everyone in the chamber look somewhat viable. I think Orton is winning it to head to Mania, but I wouldn't be surprised if Mark Henry was the one who walked out of the chamber with the win. The only question is whether or not people would be interested. Then there was the aftermath, where Orton suffered a World's Strongest Slam on a chair, and Henry's follow up of looking like a mad man. Henry does simple things that just make him look soooo badass.

THE ROCK SAYS…: . This was a far better faring than the in-ring promo of Monday Night. The Rock stayed on track and had a bit more vigor in his promo – something I felt he had been missing throughout all this. Punk was his typical smarmy self and I welcomed that. This match is already sold, and they could only do something to mess it up. It's perhaps because of this that I gave the promo Rock cut a Right. Punk's response was what you would expect, and I'm pretty excited to watch.

JERICHO'S JOB: The right man won, I'll give them that, but it seems like Jericho's return was simply to lose. I don't think I mind as of yet, because the dude has been pulling out some solid matches from everyone he's wrestled with since the Rumble. I'm a happy wrestling fan, and it seems like Jericho is having a great time – about as much as his opponents!
PURGATORY:
3MB VS THE FAT BOYZ: I have mixed feelings about this. On the one hand, seeing these lower mid card fools get squashed by two big guys isn't really hurting anyone, but on the other hand it's kind of a waste of time. It seems like Tensai is legit having fun, and I just can't get upset at him – after all, the Tensai experiment didn't go the way anybody planned – and it's better than sitting at home. Still, I don't think I'd be missing anything if I never saw this match, or any variation of it again in the future.

The Shield's beat down was an interesting surprise, and although I enjoyed it, there was something that defied logic in the fact that Ryback, Cena and Sheamus were nowhere to be seen. Don't get me wRong, the less of Cena I see the better. But wouldn't our superhero pals come out to help? Not a big deal, but noticed.

SWAGGER: Apparently, two squash matches wasn't enough to let you know that Swagger is back. He looked good, though, I'll give him that. A managerial addition can only help the dude out, but I don't see him winning the Chamber, so it makes me wonder why they brought him back. I think he's going to get lost in the shuffle of Mania, and by the time the dust settles, he'll be just as he was before – lacking any real fan support.
THE WRONG:
TAMINA: Rumor is The Rock is training with Tamina. I never considered The Rock a teacher of the craft, but if it helps her, who am I to just. The issue comes about when we realize that it doesn't matter WHO teaches the Divas anything because they hardly get time to show what they've learned and perhaps more importantly, is that the fans don't care.

MUSTACHE WOES: What the hell did Cody Rhodes do to get the recent jobber role that he's fallen into? What happens when you attempt to create a face that no one cares for, and pit him against a dude that is doing nothing but good things is that the fanbase only dislikes said face all the more. Case in point, The Miz beating Cody here – with a Figure Four, no less – was just bullshit. Not sure what they're doing with this dude, and I'm not sure that anyone cares!
THE RIDICULOUS:
NOTHING

The 411


Smackdown was pretty weak on the wrestling side of things, and I have higher expectations for the blue brand. Too many squashes and matches that meant nothing for the immediate or not-so-immediate future kind of dragged the show down for me.

SHOW RATING: 6.5
---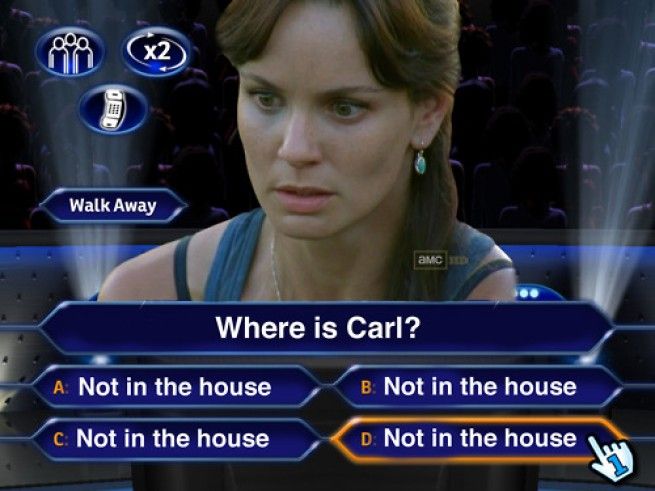 YEAR IN REVIEW (PPV) by Csonka:
TOP PPVs:
* NJPW WrestleKingdom 7 iPPV – 9.9
* NJPW A New Beginning iPPV – 7.9
* Dragon Gate USA Revolt iPPV – 7.5
* WWE Royal Rumble – 7.0
* TNA Genesis – 5.0
TOP PPV MATCHES:
* From The NJPW WrestleKingdom 7 iPPV: IWGP Heavyweight Title Bout – Hiroshi Tanahashi © vs. Kazuchika Okada [****¾]
* From The NJPW "A New Beginning" iPPV: IWGP Heavyweight Title Bout – Hiroshi Tanahashi © vs. Karl Anderson [****¾]
* From The NJPW WrestleKingdom 7 iPPV: IWGP Jr. Heavyweight Title Bout – Prince Devitt © vs. Low Ki vs. Kota Ibushi [****½]
* From The NJPW WrestleKingdom 7 iPPV: IWGP Intercontinental Title – Shinsuke Nakamura © vs. Kazushi Sakuraba [****½]
* From The NJPW WrestleKingdom 7 iPPV: Togi Makabe vs. Katsuyori Shibata [****]
* From The NJPW "A New Beginning" iPPV: Kazuchika Okada vs. Minoru Suzuki [****]
* From The NJPW WrestleKingdom 7 iPPV: Yuji Nagata vs. Minoru Suzuki [****]
* From TNA Genesis – Elimination Match for the TNA World Title: Jeff Hardy © vs. Bobby Roode vs. Austin Aries [****]
* From DGUSA's Revolt iPPV – AR Fox vs. Samuray del Sol [****]
* From DGUSA's Revolt iPPV – Akira Tozawa vs. Sami Calihan [****]
* From The WWE Royal Rumble – The Royal Rumble Match [***¾]
* From The WWE Royal Rumble – WWE Title Match: The Rock vs. CM Punk [***¾]
* From DGUSA's Revolt iPPV – Open the Freedom Gate No Ropes-No DQ Match: Johnny Gargano vs. Jon Davis [***¾]
* From The NJPW "A New Beginning" iPPV: IWGP Jr. Heavyweight Title Bout – Prince Devitt © vs. Ryusuke Taguchi [***¾]
If you haven't already, make sure you bookmark 411 or better yet, set us as your homepage! As always, thanks for choosing 411 for all of you pop culture needs!
The 764th edition is over…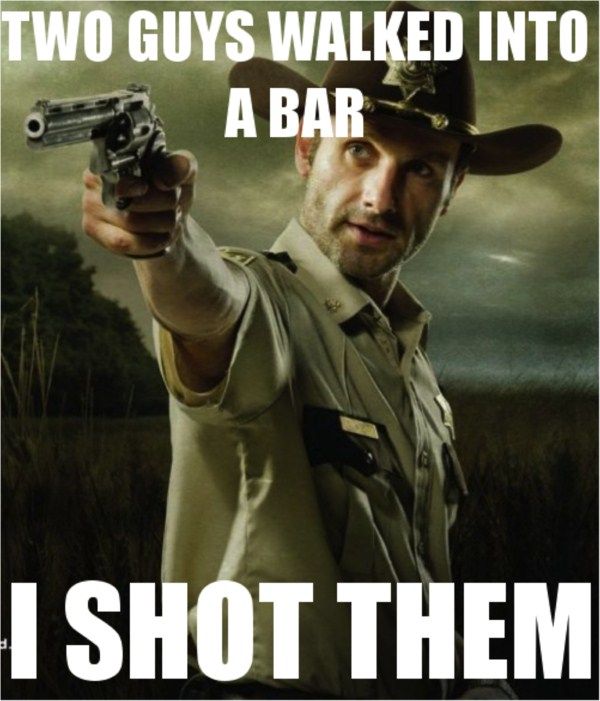 Your heart is free. Have the courage to follow it…TO CSONKA'S TWITTER!
http://www.twitter.com/411wrestling
http://www.twitter.com/411moviestv
http://www.twitter.com/411music
http://www.twitter.com/411games
http://www.twitter.com/411mma
Larry Csonka is a Pisces and enjoys rolling at jiu jitsu class with Hotty McBrownbelt, cooking, long walks on the beach, Slingo and the occasional trip to Jack in the Box. He is married to a soulless ginger and has two beautiful daughters who are thankfully not soulless gingers; and is legally allowed to marry people in 35 states. He has been a wrestling fan since 1982 and has been writing for 411 since May 24th, 2004; contributing over 3,000 columns, TV reports and video reviews to the site.
NULL