Wrestling's 4Rs 2.22.13: WWE Monday Night Raw, Elimination Chamber & ROH TV Reviewed
February 22, 2013 | Posted by
How the 4Rs of wRestling Work!
Here is a quick explanation of the 4R's. The column will run TWO times a week. We will group our feelings on the shows in various categories: The Right, the wRong and the Ridiculous. The Right is stuff that worked very well: a great promo, a great match and so on. PuRgatoRy is a section between the right and wrong. It shows equal traits from both sides that cannot be ignored and need discussed. It is not a bad place per say, as things can get remedied or go the wrong way the very next week. The wRong is what it sounds like: bad matches, bad or boring promos and so on. The Ridiculous is stuff that had no right on TV: Stupid angles and so on. And there is always a possibility of a 5th R, which is as bad as they come. This column is supposed to be analytical, and at the right time very critical of the shows, it was the whole reason it was created. This is not a "mark" column, nor a "smark" column, our goal is to analyze the show from many different fronts, reward the good and call out the bad. We will not apologize for our opinions, they are as they are, whether positive or negative.
---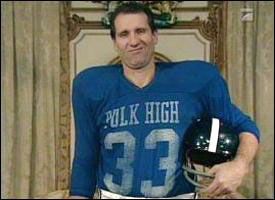 Let's rock…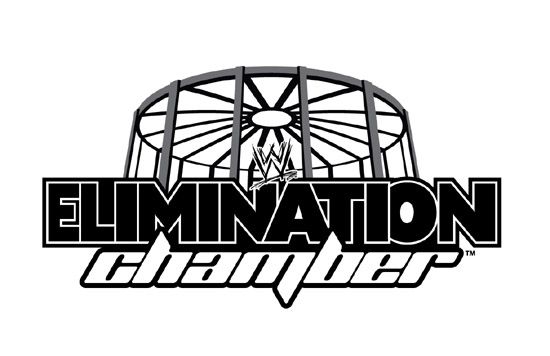 WWE ELIMINATION CHAMBER THOUGHTS… By Larry Csonka
World Title Match: Alberto Del Rio © defeated Big Show @ 13:05 via submission [**½]
US Title Match: Antonio Cesaro © defeated The Miz @ 8:20 via DQ [**]
Elimination Chamber Match: Jack Swagger defeated Randy Orton, Chris Jericho, Mark Henry, Kane and Daniel Bryan @ 31:30 via pin [***¾]
The Shield defeated Cena, Sheamus and Ryback @ 14:50 via pin [***¾]
Dolph Ziggler defeated Kofi Kingston @ 3:50 via pin [**¼]
Divas Title Match: Kaitlyn © defeated Tamina @ 3:10 via pin [*]
WWE Title Match: The Rock © defeated CM Punk @ 20:50 via pin [***½]

---
Alberto Del Rio defeated Big Show to retain the world title, and did so via submission. After the last PPV where they did the duct tape bullshit ending, Del Rio was given a strong victory, because HE BEAT THE GIANT WITH HIS MOVE. When Del Rio first came in, he had a lot of steam behind him, he was a dick heel, he backed up the talk by winning, and he did it with his move. Funny how that works, isn't it? This was fine as the opener, but it had issues; some missed spots, and Luke warm crowd the big time culprits. But I understand the reaction, because the title and who ever holds it is treated as a secondary guy. The matches many times open PPVs, the champion never being booked on the level of the WWE champion; the world title is the new IC Title.
Antonio Cesaro defeated The Miz via DQ. It was more angle than match so that the feud can continue, and not only felt like a Raw match, but also feels like they continue to waste Cesaro.
Things finally picked up with the Elimination Chamber, as Jack Swagger defeated Randy Orton, Chris Jericho, Mark Henry, Kane and Daniel Bryan to earn a world title shot at WrestleMania. While some were very surprised, I felt that he had the best chance following the debut of Zeb; it just made sense due to the angle they were shooting. This was the best match on the show to the point, highlighted by Mark Henry KILLING MEN and a really good ending stretch with Orton, Jericho and Swagger. Structure wise, I loved Jericho and Bryan starting, and also that Swagger went most of the way following that beginning. It made it feel like he earned it more, if that makes sense. While some were down on the Swagger win (and in hindsight, I would understand) at the time I liked it, due to the fact that it bucked the rumored world title scenarios that were out there.
The Shield defeated John Cena, Sheamus and Ryback in a match that was just as good as the Chamber. They kept up a good pace, and the Shield guys just look like they belong right now. I have said before and will say again, the Shield works because they constantly dominant in attacks, and not only are they working well in the ring, but they are winning against name talent. They aren't out there beating scrubs like 3MB every week; they are beating main event guys. The style they work as a team works perfectly, and so far so good with these guys. Also, for those that wanted a Chamber match ala war games, while cool, it wasn't the right time. That would have caused Shield members to lose and we all know they didn't want to beat Cena before Mania. This was a good match, and while Rollins and Ambrose are working very well s expected, I also feel that Roman Reigns is looking good thus far in matches. To some he's an easy target, because he wasn't an "Indy Darling," and because he fits Vince's mold, which many hate. But I have no problems with him thus far.
Dolph Ziggler defeated Kofi Kingston in a short, but fun match. They worked hard and threw a lot of action into the match, but I tend to hate these thrown together PPV matches. They are obviously there to A) fill time and B) because they didn't have the foresight to build the PPV completely in the weeks heading into the PPV. The only good news here is that Dolph got to win.
Kaitlyn defeated Tamina in your typical WWE women's match with little to no heat, and it also wasn't all that good. Moving on.
In the main event, The Rock defeated CM Punk to retain the WWE Title. It was a good match, but a notch below their effort at the Rumble, and a bit of a let down as the main event. I am not sure if people are fading as far as interest goes with Rock, or if it was the fact that they knew the outcome, but the match also had less heat than the Rumble match. Again, this was not a bad match, but I think as far as a PPV main event, it did leave a little to be desired. Also, while I have discussed the fact that the people "like to see the hits" when it comes to Rock, but that does only go so far. When the heat dies down, and Rock gets a bit tired, he doesn't seem as special. I do not hate Rock; I still love that he is back, but people either think he sucks since he is back or think he is the shit. He's a middle of the road wrestler that usually gets a ton of heat, and as we all know, draws money.
SHOW RATING: : 6.0 – It was a bridge show to WrestleMania, but when the show was over, I just didn't feel like I had gotten my money's worth. The Chamber and six-man tag team match were good, but Punk vs. Rock just didn't click as I hoped it would. I felt that the Rumble match was better, and considering that this was the main event, I wanted more. Most of the other stuff on the show was passable, but nothing memorable. Now don't get me wrong, not every show will be will be a memorable event that you'll want to watch over and over again and vividly remember, but when you charge me $45, I want more. It was a show that felt mostly average, but with nothing sticking out as a great match, the continued poor booking of Ziggler (thrown on PPV in a random ass match instead of being booked as a star) and the main event feeling "just there," I can't give this a big recommendation. Check out the Chamber match and the six-man tag if you have the chance, the rest is nothing you have to see.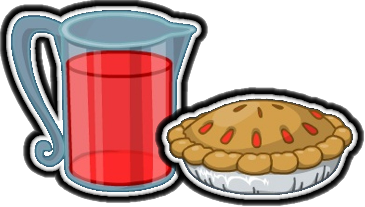 What the numbers mean…
0 – 0.9: Torture
1 – 1.9: Extremely Horrendous
2 – 2.9: Very Bad
3 – 3.9: Bad
4 – 4.9: Poor
5 – 5.9: Not So Good
6 – 6.9: Average
7 – 7.9: Good
8 – 8.9: Very Good
9 – 9.9: Amazing
10: Virtually Perfect
As a reminder, this is not a basic "how good was the show" number like a TV show, as I have always felt that a PPV is very different from a regular show. I have always judged PPV on how they built to a match, the match quality, crowd reactions to matches and angles, the overall booking, how the PPV leads into the future, PPV price and so on and so forth. I have added this in here for an explanation since so many have asked, and I have previously discussed it on podcasts. I understand that this may seem different, but that is how I grade. Obviously your criteria may be different.
---
By: Shawn S. Lealos
ROH Television 02.16.13: QUICK RESULTS:
– Tadarius Thomas def Q.T. Marshall (Top Prospect Semifinals)
– C&C Wrestling Factory def. Nick Westgate and Brian Fury by DQ
– Matt Taven def. Silas Young (Top Prospect Semifinals)
– Jay Lethal def. Jimmy Jacobs
THE RIGHT:
Silas Young vs. Matt Taven – I said this last time I watched Young fight, but he reminds me of a more athletic Dirty Dick Slater – and that is a good thing. There were some problems with this match, mainly some miscommunications, but the two men worked through them and made the mistakes look like they were part of the match by transitioning into moves to patch up the misses. That deserves credit. Matt Taven is a really exciting wrestler and deserved the win here, but I hope to see more of Silas Young in the future as well.

Adam Cole and Matt Hardy – This is what Inside Ring of Honor should always be like. We get to see the end of the Matt Hardy vs. B.J. Whitmer match. Hardy hits two Twist of Fates and Whitmer kicks out of both and then when Matt locks in the Ice Pick submission hold, Rhett Titus comes out and throws in the towel. Nigel McGuinness comes out to check on Whitmer and Hardy starts asking for a TV title shot again. That brings out Adam Cole to get in Hardy's face and call him out for the nut kick. The two end up fighting and Hardy ends up nailing Cole with the TV title and stealing it. Then, Cole cute a fantastic promo calling Hardy a has-been that doesn't even matter anymore. Great segment and a great promo.

Nigel McGuinness and Charlie Haas – Next on Inside Ring of Honor, Nigel McGuinness was setting up a tag team title match when Charlie Haas interrupted him. Haas told Nigel that he and Shelton Benjamin deserved the tag team title shot and was assured they were better than the Briscoe Brothers. He put his foot in his mouth and Nigel agreed to give them the title shot in two weeks, but if WGTT loses, they can never team up in ROH ever again. The Briscoe Brothers cut a promo after that, offering WGTT jobs shoveling chicken droppings after they lose for Big Man.

Jay Lethal vs. Jimmy Jacobs – I'm kind of a sucker for Jimmy Jacobs matches. He isn't getting as nice of a push as he once was, but he can still turn in a great performance. In this match in particular, Jacobs found a reversal out of two of Lethal's signature moves, which I loved. Lethal won the match, which he should have, but after the match something very interesting happened. Rhino and Steve Corino ran in. Caprice Coleman attacked Rhino but ate a gore for his troubles. However, before Rhino could gore Lethal, Kevin Steen came in and stood in the way. He reached down to help Lethal up, but Lethal cautiously rolled out of the ring instead. Either we are getting a face turn soon for Steen or he is playing hardcore mind games with Jay Lethal. Either way, the angle is working great.
PURGATORY:
Tadarius Thomas vs. Q.T. Marshall – RD Evans was not with Marshall this week. This was one of the semifinal matches for the 2013 Top Prospect Tournament. I have problems with both of these wrestlers. Honestly, Marshall is a little too old school and pondering with his moves. It works in some cases, like in this match he would get blitzed by Thomas' offense and then just delivers a big kick in the gut to stop him. That is nice, but there is not much to Marshall's offense. He's like a Steve Corino styled wrestler, which is nice but not in a "top prospect" tournament. As for Thomas, he has some great moves and innovative kicks, but he is one of those wrestlers that like to show off with flips, cartwheels, leaps and more, but it is all just too showy without purpose. He could be a great wrestler if he would just stick to a match plan and not try so hard to show everyone what he can do. Thomas wins and that was the right choice. I am a little curious about something that Truth Martini said in commentary when asked if Thomas is from his old school, and Truth quickly said that was a long time ago. Truth is out scouting talent and that seems a little bit like a clue or a red herring.

Carnage at the Car Lot – This was kind of old school and I kind of liked it. Basically, Charlie Haas was scheduled for an autograph signing at a local car lot but was late so ROH called in B.J. Whitmer. However, when he was ready to start, Haas showed up. ROH COO Joe Koff said Haas was late, Whitmer would do it and the sponsor always comes first. Haas sucker punched Whitmer and the two fought outside. It ended with Haas destroying a car with Whitmer's body. Koff finally gets Haas to leave by the end. It was very old school, and I love the new Charlie Haas, but why did they want Haas there to sign autographs and why would they bring in his biggest enemy to replace him? It was a bit too contrived.
THE WRONG:
Nick Westgate and Brian Fury – What the hell was this? C&C Wrestling Factory needed some jobbers to fight so Steve Corino and Rhino could come out to attack them. However, these guys were the worst jobbers I have ever seen. Westgate was shorter than Rey Mysterio and half his weight. And Brian Fury stood in the wrong corner THE ENTIRE TIME. I'm sorry, but C&C looked good in this match, but I couldn't stop looking at Fury standing in the wrong corner. The guy is a champion in an indie fed, he should know better. The best thing about this match was when Cedric Alexander turned to run for his plancha, not knowing that Rhino was there. The gore caused Alexander to do a 360 in the ring from the impact of it.
THE RIDICULOUS:
Truth Martini – STOP with the double innuendos every other sentence. It has gotten really old, really fast, and was never that funny coming from you to begin with. Thanks.

The 411


The main event was great and Inside Ring of Honor this week was fantastic. I also enjoyed the Silas Young and Matt Taven match on a lesser level. However, that left a lackluster match, a horrible jobber debut in the C&C match and a strange car lot attack that was a bit of fun but made little sense. Things got much better in the second half of the show, but it seemed to take a long time to get there.

SHOW RATING: 6.0
---
---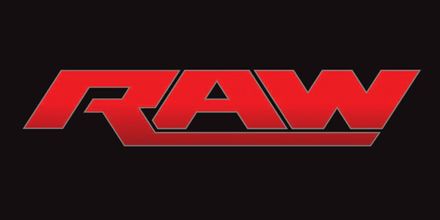 By: Tony Acero


WWE RAW 2.18.13:
QUICK RESULTS
– Mark Henry Defeated Sin Cara [NR]
– The Miz Defeated Antonio Cesaro [*1/2]
– Alberto Del Rio Defeated Dolph Ziggler [***]
– Brodus Clay and Tensai and Naomi Defeated The Colons and Rosa Mendes [NR]
– Jack Swagger Defeated Daniel Bryan [**1/2]
– The Shield Defeated Chris Jericho, Sheamus and Ryback [***]
– Randy Orton Defeated Kane [**1/2]
THE RIGHT:
CENA ACCEPTS: Cena in the Right? Who is writing this? Surely not Tony Acero! Au Contraire, Mon Fraire! We open the show with the 2013 Royal Rumble winner, and I was all ready to type up a nice little paragraph about Cena's eye-roll inducing promo and how he flipped flopped from serious to comedy in the most unhilarious of fashion – but Cena went out there and did something that we all knew was possible, just not probable. He cut a promo that was neither too serious nor too funny. In fact, it wasn't funny at all. It held validity, didn't come off in the least bit hokey, and added something that – if the lucky stars are in line – may lead to a triple threat at Mania?!!? Maybe I'm jumping the gun, but that's where it appears to be heading, and whether they are going to swerve us without it or not, this build was great AND set up next week AND Cena wasn't over the top. A solid start.

FACE FOLLIES:We've all agreed that The Miz face turn isn't working out all that well, right? Well, something is happening with these matches against Cesaro. I want to just say it's all thanks to Cesaro, but perhaps this is one of those turns AND feud that is a story best told IN the ring. Their match at The Elimination Chamber was pretty damned solid, and although this match was just shy of four minutes, there was some ass-kickery within. Miz didn't make the Figure Four look too bad, and there were pockets of the arena that were into it. I am not saying we'll turn into Miz lovers right away, but this may be just what the E needed for The Miz. At least, moreso than any Miz Talk show segments…

DEL RIO VS ZIGGLER: Fun ass match. Ziggler can do no wrong, and Del Rio as a face is infinitely more exciting for some reason. The Inverterted Suplex spot was sweet, and a lot of cool little things were present. Still, I don't know where the hell they are going with Ziggler. Maybe that's a good thing; it adds intrigue, but they may be continuously missing the gun. What do I know? Dolph teased the briefcase once again, something he hasn't done in a bit, and I don't think that the crowd was all that into the possibility of it. I don't know…has the spark left? Regardless, the match was solid and I'm interested to see where the World Title pic is going – especially after our most recent news.

COULTER: I want to preface this by saying these are my thoughts as of Monday Night, just after the show. When Swagger returned, I thought him to be lacking any change save for the hair and a complete waste of what he could become. The addition of Coulter did nothing for me, as it seemed too Cesaro-esque. Tonight, however, seemed a bit different with his cult like talk, and Swagger's repetitious following in the background. I totally bought into it, and loved the thinly veiled jabs of racism and patriotic prose. Of course, we won't really know where this goes, unless the WWE decides to let things go. I guess we won't know, but this was a possible good start to something bigger. This, followed by a solid match with Daniel Bryan was a nice way to spend 15 minutes of the show.

THE SHIELD PREVAILS: Damn, I mean…when is the E gonna fuck up with The Shield so we can talk shit about them, right? Aside from the proper booking, watching these three in the ring is kind of fun. They bring something different to the table, and although the commentary table brings it up quite a bit, they really do work in a different way than other multi-man teams. They do those little things that we would maybe think of doing in a three-man group. Frequent tags, manipulation of rules, and just bad assery. They're the whole package, and I don't care how over-the-top Ambrose's D-Von-like selling is…

BARNEYKANE AND BRYAN PROBLEMS: So it appears Bryan will be the heel in this little tiff that the Tag Team Champs are going through, and although Kane is the expected heel, he does do well in sympathetic roles. Bryan can pretty much do any role. I don't know what they're going to do with the titles, but I predict they'll lose them soon. To who? Fuck if I know. Anyways, good match here with Orton and Kane, and a nice twist on the tag team break up storyline that is inevitable between Kane and Bryan.
PURGATORY:
CHARGING FOR AIR: Mark Henry's return was met with love and acceptance from a majority of us. For myself, I was very happy to see the man continue his monster push, and loved that he was going to be back in the fold of things. Monday Night, he squashed Sin Cara, and although there's nothing wRong with that, we had The Great Khali lumber down shortly thereafter. If this leads to Mark Henry and The Great Khali in a match – and, let's face it…it will – then I don't want to see it. The Great Khali brings nothing to the table and no one will question who is going over here. I feel it's cool that WWE may want to get them paid, but it's somewhat frightening to know that we may very well see these two in the ring again…

THE PHAT BOYZ: Check it out, Naomi got to wrestle a little. I still stand by my position that it's nice to see Tensai having some fun, but it doesn't make the matches any better – especially with a match that's just over a minute long…

HEYMAN TO FIGHT MCMAHON: I'll admit I'm intrigued, but only JUST, because I think this is going to lead to the eventual HHH and Lesnar match which has none of my interest. Throwing Maddox into the fold is interesting, and it appears he has finally got a position on the roster, after months of dumb shit. I'll toss this in a "we'll see" pile and move on.

THE TRUTH RETURNS: R-Truth is back, and if the signs are correct, we're looking towards a Kofi/Truth vs. Sandow/Rhodes match soon – possibly at Mania. If that's the case, then it can't come any sooner, as Rhodes has been on the losing end of far too many matches recently, and Sandow seems almost lost in the shuffle of Mania months. I don't know where it's going, but we'll see.

NEW BELT: I have gone back and forth with this so many times since Monday, and I STILL don't know if I like it. On one hand, the spinner belt is gone, and I'm extremely happy about that. Yet on the other hand, doesn't this new belt look a bit TOO plain, or gaudy, or….something? I don't know, but it doesn't scream CHAMPION or PRESTIGE or TOP OF THE MOUNTAIN at all. It Screams TOY and MERCHANDISE more than anything, and I'm not sure how I feel about that. I suppose it will grow on me, and I'm interested to see how they alter it per champion, but as for now there seems to be something really missing.
THE WRONG:
NOTHING
THE RIDICULOUS:
NOTHING

The 411


I don't like squash on my RAW, but when they are overshadowed by great matches, then they are forgivable – especially when Mark Henry is involved in one of said squash matches. I suppose RAW was surprisingly good this week, and I'm pretty happy with the direction we're headed for the most part.

SHOW RATING: 8.0
---
YEAR IN REVIEW (PPV) by Csonka:
TOP PPVs:
* NJPW WrestleKingdom 7 iPPV – 9.9
* Dragon Gate USA Revolt iPPV – 7.5
* WWE Royal Rumble – 7.0
* WWE Elimination Chamber – 6.0
* TNA Genesis – 5.0
TOP PPV MATCHES:
* From The NJPW WrestleKingdom 7 iPPV: IWGP Heavyweight Title Bout – Hiroshi Tanahashi © vs. Kazuchika [****¾]
* From The NJPW WrestleKingdom 7 iPPV: IWGP Jr. Heavyweight Title Bout – Prince Devitt © vs. Low Ki vs. Kota Ibushi [****½]
* From The NJPW WrestleKingdom 7 iPPV: IWGP Intercontinental Title – Shinsuke Nakamura © vs. Kazushi Sakuraba [****½]
* From The NJPW WrestleKingdom 7 iPPV: Togi Makabe vs. Katsuyori Shibata [****]
* From The NJPW WrestleKingdom 7 iPPV: Yuji Nagata vs. Minoru Suzuki [****]
* From TNA Genesis – Elimination Match for the TNA World Title: Jeff Hardy © vs. Bobby Roode vs. Austin Aries [****]
* From DGUSA's Revolt iPPV – AR Fox vs. Samuray del Sol [****]
* From DGUSA's Revolt iPPV – Akira Tozawa vs. Sami Calihan [****]
* From The WWE Elimination Chamber – The Elimination Chamber Match: Jack Swagger vs. Mark Henry vs. Kane vs. Daniel Brian vs. Randy Orton vs. Chris Jericho [***¾]
* From The WWE Elimination Chamber – The Shield vs. Cena, Sheamus and Ryback [***¾]
* From The WWE Royal Rumble – The Royal Rumble Match [***¾]
* From The WWE Royal Rumble – WWE Title Match: The Rock vs. CM Punk [***¾]
* From DGUSA's Revolt iPPV – Open the Freedom Gate No Ropes-No DQ Match: Johnny Gargano vs. Jon Davis [***¾]
If you haven't already, make sure you bookmark 411 or better yet, set us as your homepage! As always, thanks for choosing 411 for all of you pop culture needs!
The 765th edition is over…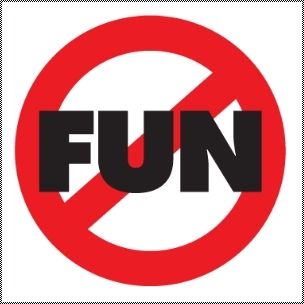 Sorry, I was told that I am not allowed to have fun with pictures anymore. According to a stern email, people don't want fun; they want words that they never fully read so that they can attack. If I ever made you chuckle or actually have a laugh, I apologies for that. The guy was serious, he even sent a picture…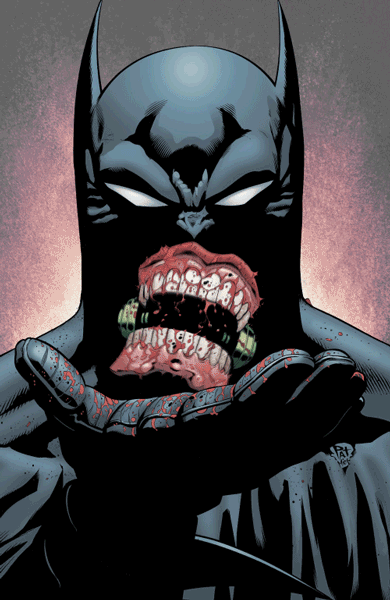 Your heart is free. Have the courage to follow it…TO CSONKA'S TWITTER!
http://www.twitter.com/411wrestling
http://www.twitter.com/411moviestv
http://www.twitter.com/411music
http://www.twitter.com/411games
http://www.twitter.com/411mma